If you're wondering if it's possible to have both the best and worst year of your life at the same time, the answer is yes.  Yes you can.
I often find that at the end of the year people are so anxious to get the current year over with.  2018 is no exception, everywhere I turn people are giving the virtual middle finger to the last 12 months, ready for December to be over with.  It's almost like there is some sort of magical threshold that will be passed at 12:01 am on January first that will wipe away the past, leaving a clean slate for the year to come. I guess the fact that I am even writing this post means that I am not immune to this practice: we put a ton of weight into the idea of the New Year.
2018, for me, included a ton of really low points.  Some of the lowest I've ever faced in my 36 years.  Yet I sit here, with about 60 hours left before the New Year, feeling incredibly grateful for those lows.  I know it sounds so cliché, but all of these experiences have left me feeling stronger than ever before.  So while of course I wish some things happened differently – or didn't happen at all – I'm choosing to see the positive side of what could potentially be considered a horrible year.   So thanks for reading along, while I put on my rose colored glasses:
In 2018 I realized I was abusing alcohol.
So after a particularly scary hangover, I quit cold turkey.  I went on a handful of very long streaks of being 100% sober while I learned how to sit with discomfort instead of numbing it with booze.  I learned a hell of a lot about myself during both the times I was sober and the times I was drinking.  A year later, I've settled into a healthy relationship with alcohol.  I regularly abstain from alcohol now, though I choose to occasionally drink when I am out of state visiting family, on very special occasions (like our wedding anniversary), OR after a particularly long race (my threshold is a 50K or more).  It equates to sober streaks of maybe a month or more at a time, and being at a point where I can enjoy a drink, maybe two, and call it a day.  Many may not consider having "rules" to be a healthy relationship, but for me, it provides guardrails that do not allow me to slip back to the lifestyle I found myself in one year ago.
I won't lie: it's not always easy.  It's hard to go out for a night with friends at a local brewery and not try the latest microbrew the bartender is pushing and all of my friends are raving about.  It's hard not to throw back an icy cold beer at the trailhead with the crew after a particularly hot and hard run.   But for me, the choice to not drink has been life changing, and so I am trying like hell to stay on the (mostly) sober wagon.  As such, I no longer feel compelled to immediately quell my anxiety with alcohol.  I have learned coping mechanisms that stretch far beyond "mommy's had a hard day, pass me a glass of wine".  More importantly, I've learned how to enjoy a single beer – just one – and stop.  Most people may not even comprehend how difficult that can be to those who are predispositioned to substance abuse (like myself) . But for me, this has been a huge step in the right direction.
In 2018 we started a business.
Which sounds glamorous, but in reality, we spent many months struggling to put food on the table and wondering how we were going to pay rent.  We didn't just leap into the "start your own business" thing on a whim, but rather, were pushed into it when we both lost our jobs unexpectedly at the end of 2017.  It was a "Hail Mary" if you will, we figured if we failed, things couldn't really get much worse.
In the beginning, there were so many days of wondering how the hell we were going to pull this off.  There were so many side jobs, so many turning down fun races and events and even simple dinners out with friends that we couldn't afford, and in fact, so much selling of possessions just to make ends meet.  I won't lie: I felt like a failure as a 36 year old adult.  But a hopeful failure, none the less.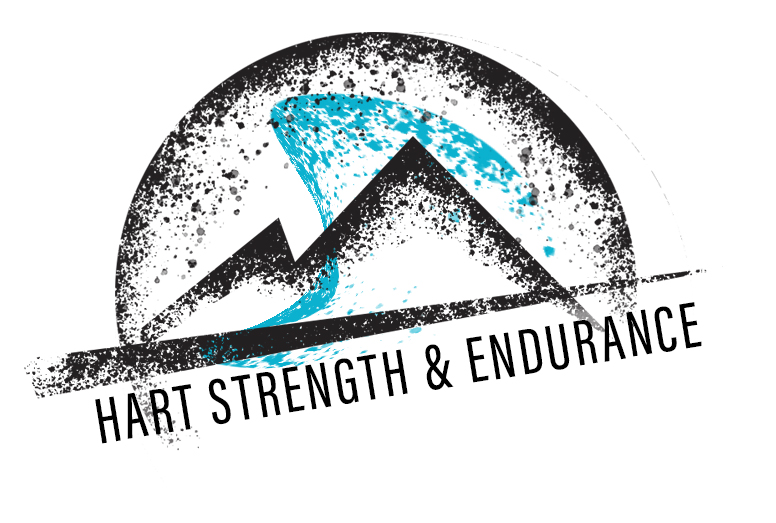 One year later, Geoff has been able to leave his side jobs to tackle our business full time.  Relatively speaking, we're still not living the high life financially, but that was never our goal to begin with.  We've built a thriving run coaching business, and while most days I still panic wondering if this is all a short lived fluke, the current reality is that we are pursuing our dreams by sharing our passion and knowledge with others…and it's working.  It's a pretty kickass realization.   We still have so much to learn, and there is so much room for me to grow as a coach and business owner.  But I'm excited for the adventure, and even more so that I get to share it with my favorite person on earth.
In 2018 I DNF'd a bunch of races.
  I also had to DNS my "A" goal race when a hurricane thwarted my plans. But I also became a stronger athlete than I think I've been in years.   And to give myself some credit, I had some awesome finishes, including 3rd female at Wambaw 50 miler in ridiculous heat and humidity, where the majority of the field either dropped down to the 50K or dropped out of the race all together.   I also got my first ever first place overall – out of men and women – title at a 10 hour ultra. Granted, the field was small, but whatever, I still won the whole damn thing. 
Though I've always been in and out of gyms for the last decade, in 2018 a regular 5 day a week strength training routine was established, and it has made a huge difference in my running.   I still suck at properly tracking my mileage for longer than a week at a time, I am certain this has been my highest mileage year ever.  50-70 mile training weeks do not beat my body up like a 40 mile week used to, years ago.   I demolished a 90 miler, running strong until almost the very end.  Unfortunately, it was a 100 mile race and I dropped out at 90, but in retrospect, the fact that I was still laughing and running strong 70 miles in still boggles my mind.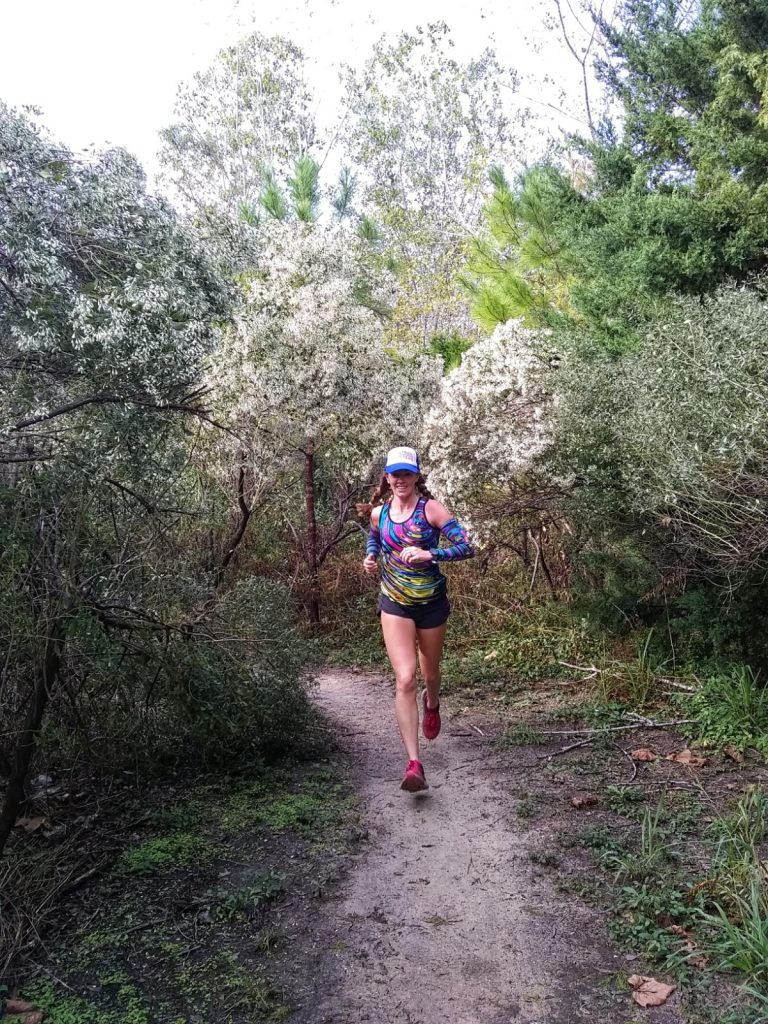 I've come a long way as an athlete  In 2019 I need to work on my mental strength above all else, but it's pretty cool knowing that my body is indeed capable of being pushed to the limits that I'm asking it to go to.
In 2018 I learned that my Dad had cancer. 
It's one of the worst phone calls you can receive, but as I also learned in 2018, it's not the worst phone call you can receive.   The diagnosis hit me harder than I expected it to, so I made a point to go home and spend time with Dad.   I hadn't been back to Ver-Hampshire (my parents live in New Hampshire, Geoff's in Vermont, but both are right on the border, maybe 30 minutes apart) since we moved to South Carolina in 2015.  But in 2018, I went home for a week in July, a week in August, and a long weekend in October.
I spent a lot of time doing things that I would have probably avoided a year prior, simply because I have a hard time sitting still. But a lot of downtime is exactly what we had, and I consciously chose to live in those moments.  We walked, we talked, we sat around in the living room while dad drifted off into his midday nap with his cat Mittens on his lap.  I drove with him to various antique shops where he had set up booths.  We stopped at various Dunkin Donuts where Dad was proud he could ask for a "senior discount".   I sat around for hours while we waited on a guy to come install a new hot water heater.   I spent a lot of time just being in Dad's presence, with both the cancer diagnosis and the fact that I had avoided home for so many years, lingering in the back of my mind.
5 days after I hugged my dad goodbye during my October visit, I did receive the worst phone call.  Dad was gone. Just as we had let our guards down on the cancer front (he had just finished his last round of chemo), a heart attack suddenly took him from us.
Two and a half months later, I can't say that I've come to terms with my Father's death, but I can tell you this: I'm incredibly grateful for that cancer diagnosis.  I know that sounds so crazy, who is ever grateful for such a horrible thing?  Being told that my father was diagnosed with a potentially terminal illness flipped a switch in my brain that made me realize the importance of truly being present and spending time with my family.  And fortunately, I acted upon it. I'm so grateful that I got to spend that time with my Dad, because I realize that without the cancer diagnosis, I probably would have never gone home this year.  My dad may still have had that heart attack.  And I'd be sitting here today, trying to remember when the last time I saw my dad actually was.  Would it have been my wedding in 2016?  When was the last time I had called him? What did we even talk about?
Instead, I'll forever have the memories of the summer of 2018.  Of walking down to the lake while Dad introduced me to the neighborhood dogs.  Of telling Dad about my dreams to travel the country in an RV, and him telling me how jealous he'd be of those adventures.  Of sharing lunches of grilled cheese and yodels, two of our favorites.  Of watching documentaries about how tunnels are made through mountain sides so trains could pass through.  Of the very last hug he gave me before my sisters and I drove off to the airport, the Monday morning after Cathy's wedding.  Him telling me how much he loved me and how proud he was of me is not just etched, it is BURNED into my memory. I remember every last detail about that moment.  And I know without a shadow of a doubt that had I not gone home this summer, I wouldn't have remembered the last time he hugged me.
I have a lot of regrets about the time I stayed away from home.  But instead of overly dwelling on it, I'm choosing to focus on the gift I was given of time this past summer.  I'm eternally grateful.
Lessons I've Learned in 2018:
Family (and your loved ones) are more important than anything else.  Yet, they can be the easiest to brush aside, because you assume they will always be there for you.  This is not the case.
Perceived "failures" can be incredible gifts.  Learn from them.  Grow from them.  Do not let them break you.
Time is the most valuable gift on earth, and it is not unlimited.   Kids grow up fast.  Relationships can deteriorate.  Loved ones die.  These things all happen when you still think you have time to appreciate them later.  But you don't.   So spend time wisely and give it freely to those that matter, NOW, while you still have that time to give.  
Put down your phone more often, unless it's to call your mother.
There is no better time to chase your dreams than now.  Society will always have it's preconceived ideas of what "success" means, and what you should be doing with your life. Those things are only correct if you want them to be.  Break free, do what you dream of doing now, because again, time is never promised.
You are not in competition with anyone else but yourself.  Be happy for other's successes.  If other people cause anger, frustration, jealousy, or any other sort of negativity, let them go.  Do not let them take up space in your heart or your head.
Do what you love, do it with all of your heart, and most importantly, be a good person as you pursue what you love.  The rest will fall into place.
Do not eat the yellow snow.  (Just kidding, I already knew that one.)
Here's to 2019. Thanks for following my journey for another 365 days.