Last Updated on by Heather Hart, ACSM EP-C
I remember a time, not so long ago, when I claimed that any temperature below 65 required a hooded sweatshirt, anything below 50 degrees was weather unfit for running, and a simple overpass interrupting my flat terrain was torture to my legs and lungs.
Heh heh. 
As I may or may not have formally mentioned on this blog, this October (2013), we are moving back to South Carolina.  I have sincere mixed emotions about it.  The most obvious pro, of course, being that my boys currently live down there with their father. It's only fair to the boys to have easy access to mom AND dad.  And of course, then there are old friends, a shorter winter, and the beautiful beach. Who can resist palmetto trees and white sand? Not I (says the girl staring out her window at slush, empty, sad trees, and brown. Brown everywhere.)
But, despite the painful cold and snow that I complain about non stop, there is a lot I'm going to miss about this place.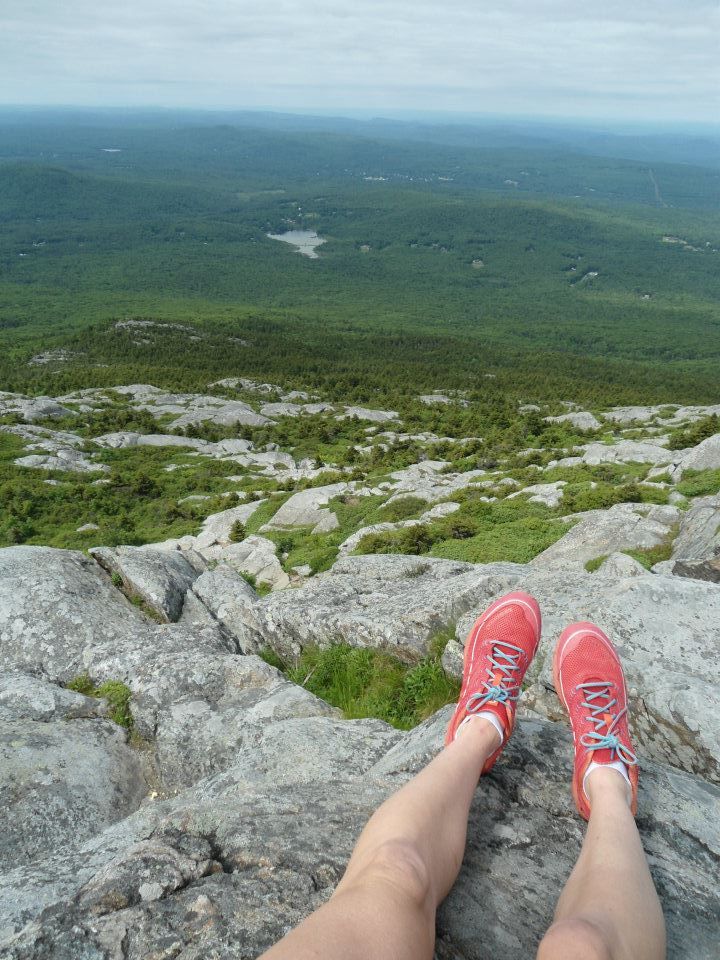 My time in Vermont, for me, has been about growth. First and foremost, emotional growth.  I've come a long way in the last 18 months….even more so in the last 6. I'm finally starting to let go of the past and forgive…and not just say it like I have for the past year or so, but finally,  really, truly, mean it.  Forgive others, and most importantly, forgive myself.
But Vermont has also brought on a lot of physical growth.   As mentioned above, the South Carolina version of me was far from being considered an "athlete", and instead more of a weekend warrior.  Or just weak.  Yes, that's the word I'm looking for, weak.   Myrtle Beach…well…it's flat.  I mean, I used to actually consider the 19 feet of elevation gain during the Myrtle Beach marathon worthy of mentioning.  In other words, a decade on the coast and as a newbie athlete, I simply didn't know any different.
And then I moved back to New England.  Land of the green…and white…mountains. Where I've met people who don't even blink an eye at a 2,400 foot climb on a run or hike, but instead carry logs, rocks, or weighted ruck sacks to make said climb a "challenge". Where any temperature over 32 is considered "nice", and anything above 0 degrees is no excuse for missing a workout.  I've run in races with mountain climbs that have literally brought me to my knees.  Trail running is my new road running, and off-trail running my new trail running.  Snow, sleet, puddles, mud, I've gotten used to not owning clean shoes. 
Flat is boring.  Easy is pointless.  Vermont has changed me.
Living up here has taught me to push through the pain.  That the screaming in my lungs and legs is a small price to pay for the view at the top of the mountain, and the satisfaction of knowing I'm physically able to get there. So naturally, the only answer is to never stop pushing.  Relentless forward motion. I've learned how it applies to my physical efforts, but more than that, I've certainly learned how that term applies to life.  It is so easy to want to give up.  It is far more amazing to know that you didn't.
Weighted climbs up Harris Hill
But most of all, living up here has taught me how to appreciate the simplicity in life.  How beautiful the top of a mountain is, how thrilling and primative running down a trail feels.  How easily laughter can free your soul.   How even though life is never perfect, it is always an amazing gift.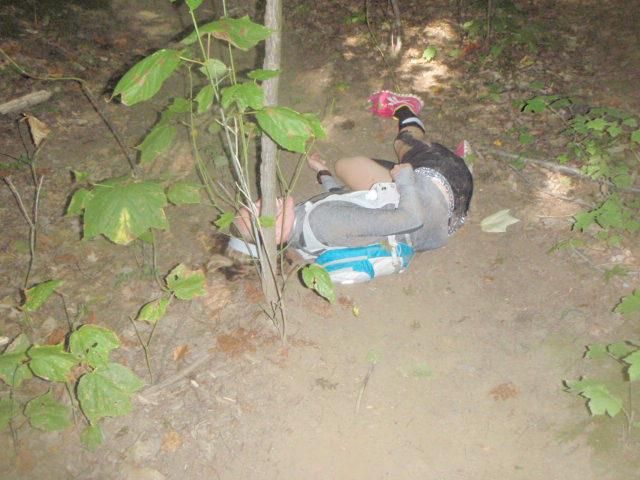 A hilarious…and failed…attempt at trail parkour.
Remember the Spartan Ultra Beast?  The race I talked about for MONTHS, and then continued talking about for months after the DNF?  Well I hope you enjoyed your short respite from that chatter because…
it's back.
Spartan Race announced a few days ago that the Ultra Beast is back.  Application process is highly selective and secretive.  I have no idea what it entails this year, nor that I will even have the opportunity to apply, but you better believe I put my name in the hat for a chance the second it was announced.
So for now, I wait. And train.
Last year, the Ultra Beast was a symbol of something I felt I needed to prove.  Prove to myself, prove to those I felt had done me wrong, prove to the situations I felt I had failed at, prove to those watching the train wreck that was my then life, prove to the whole wide world in an emotional proclamation of "I WILL NOT LET LIFE BRING ME DOWN!"  And in retrospect, even though that's what I felt I needed at the time, even though that's what helped get me through those months, days, and moments,  those were all of the wrong reasons.
 This year, however, the Ultra Beast, while still holding a large part of my heart,  brings on new meaning for me.  I have nothing to prove to anyone.  My application will contain no "woe is me" or "I've suffered through X,Y, & Z, so naturally I should do the UB" statements.
 Nope.
This time, I want to run the Ultra Beast because I simply LOVE what I do.  I live for the challenge. I love the mountains. I thrive on "embracing the suck".    Sure, the course still consumes my thoughts, and I still have a bone to pick with Killington Mountain, and the Ultra Beast course.  But I've truly found my "happy place", and that is out there, pushing myself to be the best Heather I can be.  Every. Single. Damn. Day.
So I really do hope that Spartan Race gives me a chance for redemption at the Ultra Beast course.  And if they don't, that's alright too.  I'll just run the Beast course twice.   Because that, my friends, is my idea of a good time.  And the only way I could imagine saying goodbye (for now) and thank you, to the land that has taught me and given me so much.
Here's to the next 6 months of training, and making each day better than the one before.
AROO.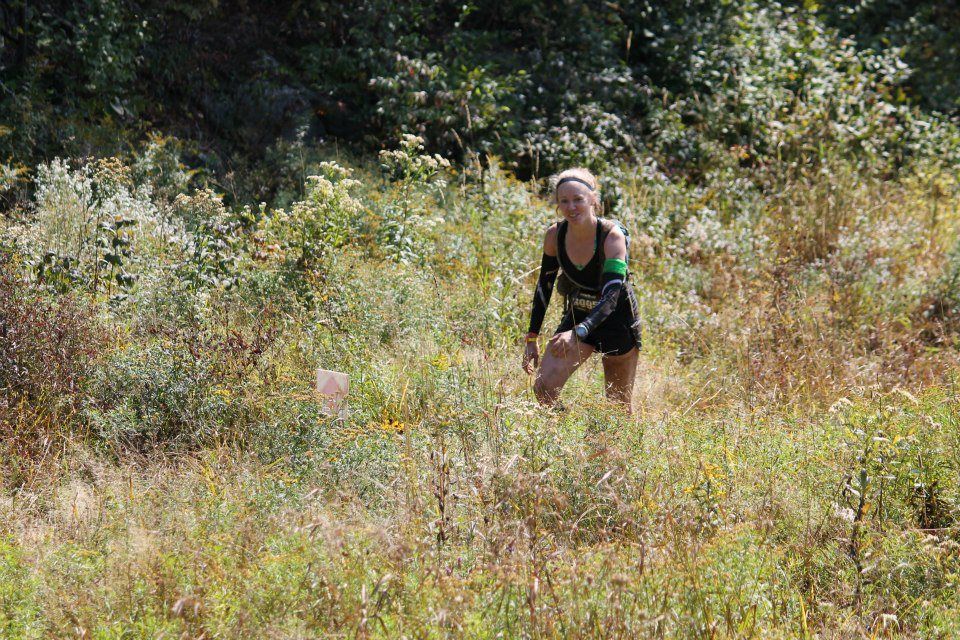 Spartan Ultra Beast 2012