As a mother, I'm constantly worried about how my minor, yet frequent actions are going to affect the emotional well being of my children.
In other words, I'm always fearful that I'm inadvertently doing something that is going to ruin them as adults.
(I promise this post is about running…eventually. People often comment that they appreciate my honesty and transparency, so that's what you're getting today. Bear with me…)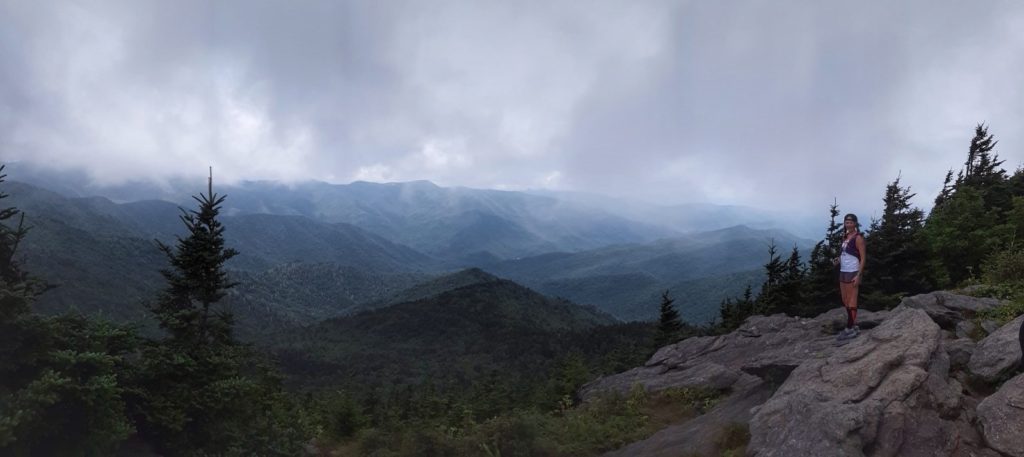 I think this weighs heavy on my mind because I'm often curious as to what happened during my formidable years to make me behave and think the way I do today. You see, I have my quirks, both good and bad, that over time I have learned to either celebrate, accept, or re-write. And in acknowledging those quirks, I often wonder why I developed them in the first place. Was it nature, or nurture? A chronic exposure that caused these thought processes to develop over time, or an acute event that changed my way of thinking forever? Was I just destined to be this way?
I'm sure some deep therapy could uncover some of these answers. But I much prefer to to contemplate and come to conclusions on my own, typically during a long run or extended hammock session (preferably with a cool breeze).
I've spent the last few weeks very deep in thought. This happens about once a year where I'm convinced I'm going through a midlife crisis, but then realize I'm still far too young to consider myself "mid life". As long as the world continues to spin, I absolutely plan on adventuring and thriving for much more than another 38 years.
Just watch, you'll see me on the ultramarathon-Rascal-scooter-racing circuit in due time.
Never the less, I've found myself in a low as of late, where I'm contemplating what makes me feel happy, what brings me joy, and what fulfills my very being. And of course – mulling over the things that no longer serve me.
My gut reaction and natural instinct is to consider the things that no longer bring me joy as "failures". Because if those things don't make me as happy as they once did, I must have done something wrong along the way. If I haven't succeeded in those avenues to the same extent that others have, it's clearly my fault. I wasn't good enough. I didn't try hard enough.
I've failed.
The truth is: I hate that sort of negativity. I hate that I resort to the feelings of failure. But self sabotage is my default setting, so that's often where I go first. So in my effort to re-write some of these idiosyncrasies of mine, I force myself into different thought patterns. I try to flip the narrative. I think about what I'd tell others if they were in this situation. I put on my goddamn proverbial rose-colored-glasses and stop being so hard on myself. And in this case, I've come to the following conclusion:
"Success" is a journey, and not a final destination.
I didn't come up with that, of course. Google assures me that Arthur Ashe, a tennis player from the 70's, is credited with that quote. And I'm sure at some point I heard it, stored it in the back of my mind, and subconsciously waited for this yearly mid-life-crisis for my brain to spew it out in a moment of clarity and wisdom.
And here we are, with me realizing that I am far too young to be at my final destination.
So clearly, I haven't failed.
I'm realizing that life is not meant to be stagnant. At least, that's my personal opinion on this matter. And therefore, it makes perfect sense that something that once brought you great joy may lose it's spark overtime. Because that "something" was actually a stepping stone to something else, you just didn't know it at the time. A chapter in a book, or maybe even an entire book, but also just a volume in a much larger series. You get the idea. And that "something" will always hold a special place in your heart, and will be an important part of your story, but just maybe, it's not where your story is supposed to end. Maybe it was never supposed to be forever.
That's approximately 700 words written to tell you that I've decided I'm not going to run the Ancient Oaks 100 that I've been training for. Or any ultras or races in the unforeseeable future, for that matter.
(these bloggers, just get to the point already, amiright?)
As most of you know, I took the better part of 7 months off from running and training, due to medical issues that have mostly- but not completely – resolved themselves. When I was ready, I hopped back into training head first. Sure, it was initially exciting and fulfilling. Like reuniting with an old, close friend. But the enthusiasm quickly waned, leaving me genuinely asking myself:
Why am I doing this?
Superficially, the "why's" are obvious. I love running, and I'm certain I always will. I coach runners full time to help them pursue a passion for running as well. And let's not forget, this blog – about running – puts food on the table and keeps a roof over our heads.
Let me also be perfectly clear: running saved my life. And I'm not saying that for dramatic effect. Running gave me strength and confidence to pull myself out of the lowest point in my life, a point where I wasn't sure I wanted to exist on this earth any longer. Ultrarunning specifically taught me that I wasn't weak, or a victim, or useless. It PROVED to me that I am a strong, powerful, force to be reckoned with.
I would not be who I am today without running. I absolutely believe that. But running is not all that I am.
Yes, I'm a woman who loves to run and has built a career upon it – despite not being very fast or an elite. A woman who leaned on running as a lifeline when I needed it the most. A woman who sought out incredibly hard feats in order to answer some deep questions that resided with in me. A woman who has forged invaluable relationships through running.
And I'm a woman who has realized that there is so much more to life – to me – than running, and I'm finally at the place where I'd like to explore those things. Where I want to spend Saturday mornings with my family, rather than lonely miles on the road or trail. Where I don't want to have to spend every night figuring out where I'm going to squeeze in the next day's required training miles. Where I'm not perpetually counting down the weeks or days until my next event. Where I don't royally mess up this unexpected virtual/homeschooling journey we're about to reluctantly embark on, because I'm too busy training.
Where I'm not constantly sore or tired, because I've chosen to pursue the extreme version of a sport that, despite my best efforts to avoid it, wrecks my body.
Please don't get me wrong: I am not judging anyone else for being at different stages of their running journey. Hell, you can run ultra distances for the rest of your life and you are still A-OK by me. It's just that lately, I've felt my journey pulling me in different direction.
And that's A-OK too.
There will still be running. There will still be adventures. I'm not going anywhere (and neither is our coaching business, for the record). But I can't pretend to share a passion with others, when that passion's flame is no longer lit in my soul…at least not for now. So. If you notice the content on this blog begin to shift – again, as it has a half dozen times over the last 11 years – now you know why.
I suppose I didn't owe this post to the world – or anyone for that matter – but the silence around here had felt awkward to me. The awkwardness incited avoidance, and frankly, I don't like when this space and I aren't getting along. But now that it's out, we can see what the next chapter brings.
I won't lie, it's terrifying willingly stepping away from everything you've known for the last decade and following your heart. But the real failure would be not heeding to that pull, out of fear. So here we go.
Thanks for sticking around.