Hart Strength and Endurance Coaching started in 2017 as a husband and wife team who was passionate about health, fitness, and endurance sports. What started from humble beginnings has grown to a team of 4 coaches, who has helped hundreds of athletes achieve their goals, from half marathon PR's to 100 mile finish lines, obstacle course racing championships, to Ironman triathlons.
Our collective endurance racing resume includes everything from 5K's to 100 mile ultra marathons, stage races, adventure races, obstacle course racing, competitive road cycling and mountain bike racing, triathlon, and beyond.
We believe that ordinary people are capable of extraordinary feats, and that living an active lifestyle can transform your life in more ways than one. We also believe that these goals can be accomplished while balancing the real world, family, and work life. It is our passion to help people reach their fitness goals, whether it be a first 5K, a first pushup, or setting a personal record in an extreme ultra event.
MEET THE COACHES
Heather Hart (co-founder):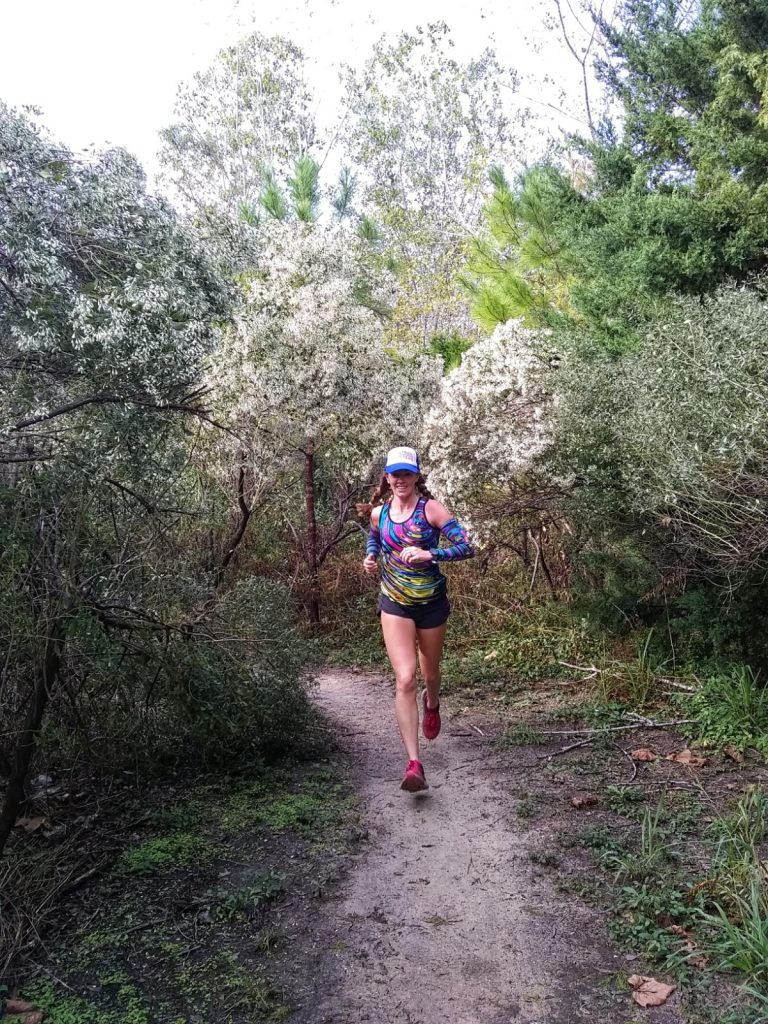 While always a student athlete growing up, Heather didn't discover a love for fitness or running until after the birth of her first son. She immediately took to running and leading a more active, healthy lifestyle, and it completely changed her life. Running helped Heather become a stronger, healthier, more confident woman and mother.
In 2007 she decided to pursue a degree in Exercise Science in order to help other people experience this same incredible life change. Heather is an ACSM certified Exercise Physiologist, TRX Suspension Trainer qualified and a RRCA Level One coach. She's completed race distances from 5K to 100+ mile ultramarathons, and everything in between. She also has experience racing triathlon, obstacle course races, and adventure racing. Heather is a frequent blogger, sharing her knowledge and passion for running on www.relentlessforwardcommotion.com
Geoffrey Hart (co-founder):
Coach Geoff has been participating in sports since 1988. He's thoroughly enjoyed all of his athletic endeavors. He's been a National Karate Champion and a member of cycling teams. He's run his fair share of OCR's and paddled Class 4 rapids in a Big Ez. He's run the High Deserts of Nevada and the swampy Low Country of South Carolina, as well as running the streets of San Francisco and Boston. He's skied Killington and snowboarded Heavenly. He's taught Kickboxing, Indoor Power Meter Cycling, and resistance training at the collegiate level.
Geoff is currently a RRCA Level One Coach, a UESCA Certified Triathlon Coach, a UESCA Certified Ultra Running Coach, TRX Suspension Trainer qualified, and previously a USAC Level III Coach and AFAA certified personal trainer.

Brian Killory:
Brian joined us in 2020 to help meet our client demands, and we are happy to have him on board. Brian is an NASM certified personal trainer, TRX Suspension Trainer qualified and UESCA certified running coach. Brian has been an athlete his whole life, starting with team sports and eventually progressing to distance running and triathlon. It wasn't until he discovered a love for strength training that Brian developed a desire to teach and coach, and help others experience the same passion for health and fitness.
Brian has completed numerous road and off road triathlons, including two 70.3 distance races, and countless road races from 5K's to full marathons. But over time Brian realized that his true passion lies in the dirt, and being outside immersed in nature. Since hitting the trails he has completed multiple 50K Ultra races as well as timed events ranging from 8 to 12 hours.
Maggie Seymour:
Maggie is a certified RRCA Level II running coach, USATF Level I track and field coach, ACE certified personal trainer and Health Coach. Maggie started running when she was 13 and absolutely hated her first mile. In the two decades since she's grown to love the sport (but still hates the first mile), participating in dozens of marathons, ultramarathons, multi-day events, adventure races, and even a few triathlons (including one ironman distance race). Her longest single-event distance to date is 155-miler.
As part of her transition off active duty with the Marine Corps, in 2017 she founded a non-profit, Run Free, and ran across the country in 99 days, raising 100K for veterans, gold star families, and special needs athletes. She is currently on a mission to cross all 50 U.S. states on foot, raising funds for communities in each. During those miles, she realized how much running had brought to her life and wanted to help others discover what it could bring to their own.
Colleen Smith:
Colleen Smith is a UESCA certified Ultrarunning coach, and clinical mental health counselor. Colleen has been running for the last 11 years. She discovered a love for running when she began losing weight after having her first daughter, 12 years ago. In that process she lost over 100 pounds and overcame many challenges. Colleen started running a couch to 5K program and fell in love with racing. She quickly qualified for the Boston Marathon, and has since run the race 3 times.
After finding a local running group the Trail Animals Colleen discovered ultras, and a whole new world of running. Since then she started running 50 and 100 mile races. Her favorite distance is the 100, she loves collecting belt buckles and continues to pursue the Western States lottery. When Colleen is not running she can be found hiking in the White Mountains and camping with her family.
During her journey Colleen's life transformed. She left her management career and became a personal trainer and gym manager working with women. As she got married and started her family she decided she wanted to help in more ways and left the gym to pursue her education and raise her children.
Running has helped Colleen battle postpartum depression and anxiety. Colleen currently enjoys working as a mental health counselor and continuing to inspire others through her own journey with mental health. Colleen has six children, and has run throughout pregnancies and breastfeeding. She enjoys helping other moms on their fitness journeys, and new runners!

With decades of combined endurance training and racing experience, our coaching team experienced all of the highs and lows that come with training for everything from a 5K to a 100 mile ultra marathon. Using this experience combined with Heather's proficiency as an ACSM certified Exercise Physiologist and our knowledge as RRCA, USATF, & UESCA certified running coaches, we are able to enthusiastically and empathetically help people realistically achieve their fitness and running goals while balancing everyday "life".
Services offered:
We offer month to month training with unlimited communication (through email or Final Surge) and unlimited changes to your training plan. All training plans are designed specifically for you and your goals, based on your goals, fitness levels, and how you progress throughout the plan.
We prefer month to month vs. a one time training program, as it allows us to truly customize your training based on your progression, and anything else that might come up in life between now and your goal race (because rarely does everything go 100% as planned!) . Training includes your run programming, but we are also happy to program strength and cross training for clients who need help in those areas (included in the same price. We are HUGE believers in the importance of strength training and cross training to create healthy, well rounded athletes!)
Our coaching team uses the platform Final Surge to program your workouts, where you'll be able to connect your GPS /Strava/Garmin Connect to automatically upload so we can track your progress. Final Surge also offers an app for smart phones, and emails you daily with workout reminders. Also, we have a private Facebook group for our clients to ask more general questions, interact with other clients, etc.
Questions? Ready to see if we're a good fit to help you with your coaching needs? Please contact us at HartEnduranceCoaching[email protected]!