Welcome to Relentless Forward Commotion.
My name is Heather Hart. I'm an exercise physiologist, CSCS, endurance athlete, exercise science nerd, and lover of the great outdoors. From running ultramarathons, to adventure racing, to spending time in the weight room, to raising my two teenagers, I don't like to sit still for very long. It is my passion to help every day athletes better understand exercise science, and to learn how to balance training for big athletic goals with "real life".
Heather Hart, ACSM-EP, Credentials & Experience:
Bachelor's of Science, Exercise & Sport Science – Coastal Carolina University
ACSM Certified Exercise Physiologist
NSCA Certified Strength & Conditioning Specialist (CSCS)
RRCA Certified Running Coach (Level 1)
UESCA Certified Ultrarunning Coach
Specializes in helping athletes balance ultramarathon training with real life.
Co-founder of Hart Strength & Endurance Coaching  (visit our site for more coaching info)
Creator, Relentless Forward Commotion (2009)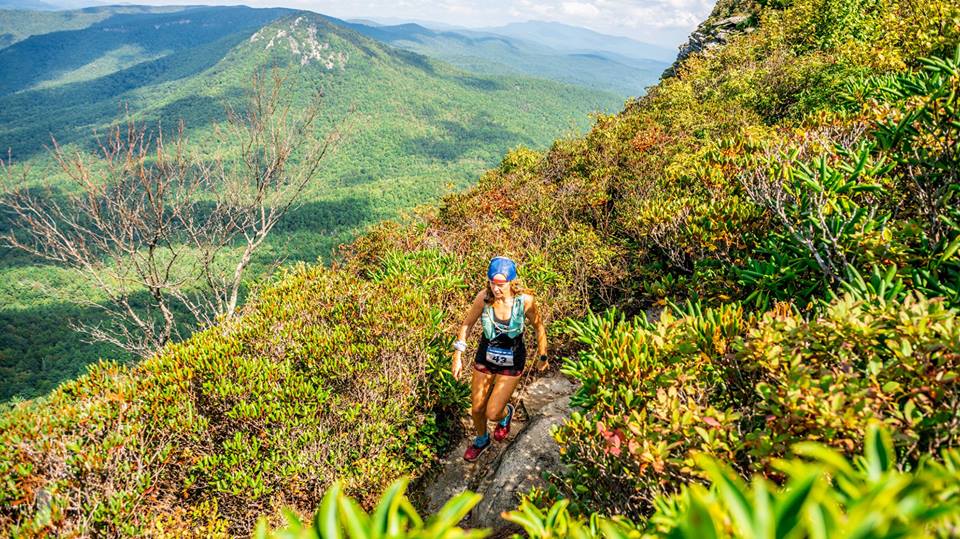 Meet Heather:
Professionally, I am an ACSM certified exercise physiologist, NSCA certified strength & conditioning specialist, UESCA certified ultrarunning coach, and RRCA certified running coach. I've spent years working one on one with clients in gyms, as well as teaching group fitness exercise (and channeling my inner Richard Simmons while I do it. )
In 2017 my husband and I co-founded Hart Strength and Endurance Coaching, an online and in person run coaching service. Together we have successfully helped clients reach their endurance goals, from a first 5K to a first 100 miler and beyond. We absolutely love what we do.
I'm also a mom to two incredible young boys who keep me on my toes. I'm constantly encouraging them to love the great outdoors a little more, and their video games a little less.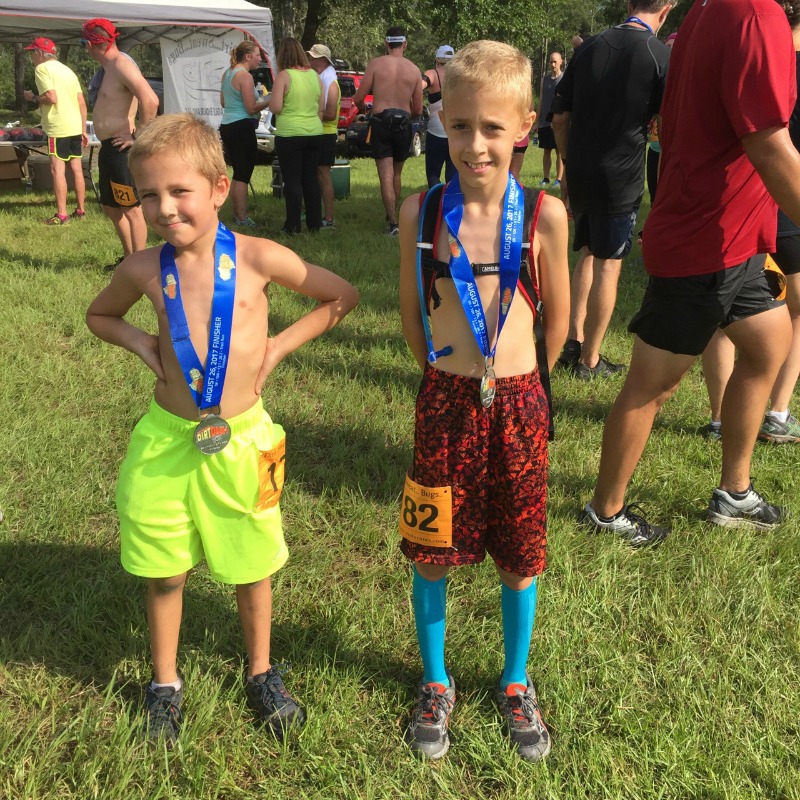 In January of 2009, I created a blog to document my journey into both motherhood and running, originally titled "Run Faster, Mommy!" Over the years, as I grew as an athlete, mother, and fitness professional, the content of blog evolved along with me. I've gone from traditional road runner, to aspiring triathlete, to obsessed obstacle course racer, to my current status as a trail loving ultramarathon runner.
Today, Relentless Forward Commotion is a platform that allows me to share professionally written, educational posts for both beginners and experienced runners alike. I also shares personal stories of motherhood and training, race recaps, and product reviews related to the running and outdoor/adventure industry.
Some of the races & adventures Heather has coached runners for:
Umstead 100
Georgia Death Race
Yeti 100
Blood Rock 100
Hellbender 100
Strolling Jim 40 miler
Vermont 100
Burning River 100
Black Canyon 100K
Ozark Trail 100
Big Horn 100
IMTUF 100
Swamp Fox 100
Cremator 50 M
Frozen H3 100
Pine Creek 100
Grand Canyon R2R2R
Desert Rats Stage Race
The Country Mile 100
Mt St Helens Loowit Trail
Mt Rainier Wonderland Trail
Mt Hood Timberline Trail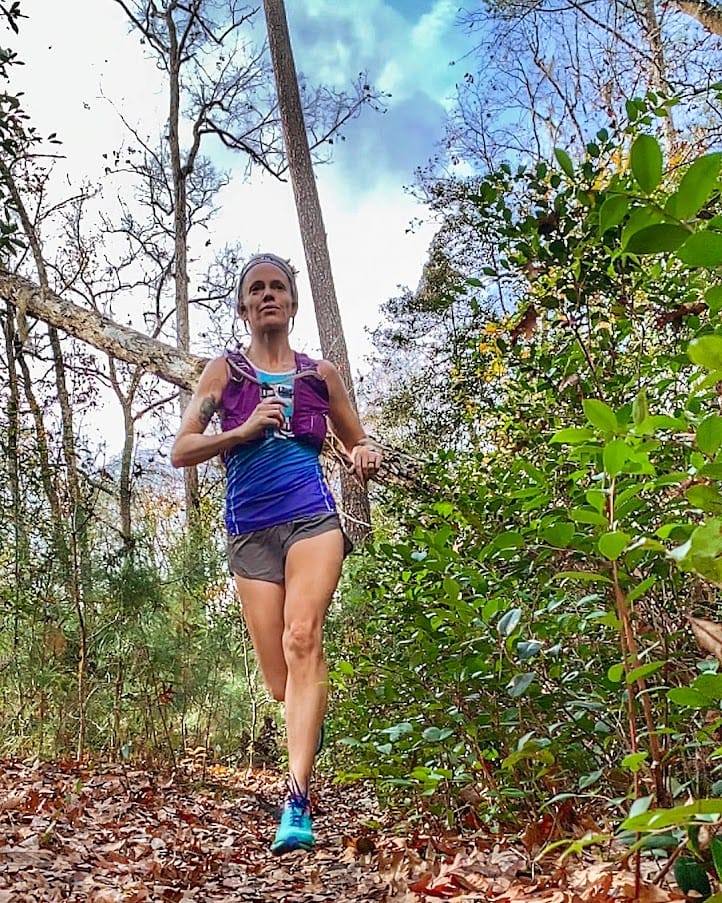 Heather's favorite running moments & race accomplishments:
1st place Female: 2021 Trotting for Tatas 9 Hour Ultra
1st place Overall: 2021 Stede Bonnet 10 hour Ultra
1st place 3 person team: 2021 Independent Republic 12 hour Adventure Race
1st place Female: 2021 Hallucination 6 hour Ultra
1st place Female: 2021 Frozen H3 night 50K
1st place Female: 2019 Saddlers Creek 24 Hour ultra
2nd place Female: 2019 Frozen H3 100 miler
1st Place 2 Person Co-Ed Team: 2020 Palmetto Swamp Fox 10 Hour Adventure Race
1st place Overall: 2018 Stede Bonnet 10 hour ultra
3rd place Female: 2017 Knock on Wood 100 miler
3X finisher and podium placement at SunBare Whispering Pines Clothing Optional 5K
Finisher, 2016 TransRockies Run 6 day Stage Race
Competitor at the first ever (2012) Spartan Ultra Beast, Killington VT
(Check out a full list of Heather's race recaps dating back to 2009 on the page: RACE RECAPS )
Press/Media

I have had some amazing opportunities during my professional career to share my voice and knowledge in the running and fitness industry.
A few of my favorite opportunities over the years include:
Participating in the 2016 TransRockies 6 Day Stage Race
Attending blogging events at Runner's World in 2013, 2014, and 2015 (the year I got to hold Bart Yasso's Leg Lamp).
Attending the 2012 Crossfit Games as media on behalf of GNC and Reebok
Filming for Spike TV with both NFL & OCR superstars at the 2013 Mud, Guts, & Glory race
Filming a promotional video for Merrell as an expert member of "The Pack", highlighting trail running and exercising outdoors in 2012