Last Updated on November 12, 2021 by Heather Hart, ACSM EP, CSCS
Looking for some adventure friendly gifts this holiday season for the dirt-enthusiast-endurance athlete in your life who seemingly already has everything they need? I've got you covered.
You see, here at the Team HSEC headquarters, we eat, breathe, and sleep the type of endurance sports that require covering ridiculous distances through forests, rivers, swamps, and basically anywhere we can get lost and muddy. Ultramarathons? Yep. Adventure Racing? Let's do it. Mountain biking? Kayaking? Hiking? Obstacle Course racing. Sign us up.
Anyone familiar with these types of sports knows two things:

1) These activities are often gear heavy (i.e. you need a lot more "stuff" than you might think), and…

2) Athletes LOVE new gear.
They love new gear so much that they will often justify buying a newer version of something they already own, simply because of the promise that it will make their adventuring and racing just a little more efficient or enjoyable.
So when you're always on top of the gear you KNOW you need, it's always a pleasant surprise when you stumble across a piece of gear you DIDN'T know you needed…but you absolutely fall in love with.

In this post, I'm sharing 10 items I discovered this year, didn't know I needed, but am really glad I found. So, if you're shopping for the adventure seeker in your life, perhaps some of these items will make your shopping list as well.
TrailHeads Convertible Running Gloves
$35, available in both men's and women's sizing.
Most athletes know that you aren't supposed to try anything new on race day. Most experienced athletes who have been around the block more than once, know that sometimes, you try new things on race day.
And that was the case for me and this amazing pair of convertible running gloves from TrailHeads. More specifically, I busted them out for a 12 hour adventure race in cold, rainy, windy conditions.
These gloves are a light enough weight that I was able to maintain full dexterity with the map and compass, while also reaching for my GoPro AND opening snacks. All really important things in the sport of adventure racing.
But, more importantly they were also WARM. Further, the waterproof mitten cover helped keep my soaking wet fingers from freezing, even while adding in the extra wind of riding on my bike. And, towards the end of the 12 hours, when my fingers were becoming a bit TOO cold, I was able to slip a small hothands into the mitten pouch. It stayed perfectly.
These are, hands down, my new favorite gloves.
Orange Mud Transition Wrap Extreme (Waterproof)
$49.95, available in three colors
I've owned an original Orange Mud Transition wrap for a few years now. These things are FANTASTIC for keeping your car seat protected from your sweaty, muddy self, by utilizing the zipper hood to slide it over the headrest of your seat.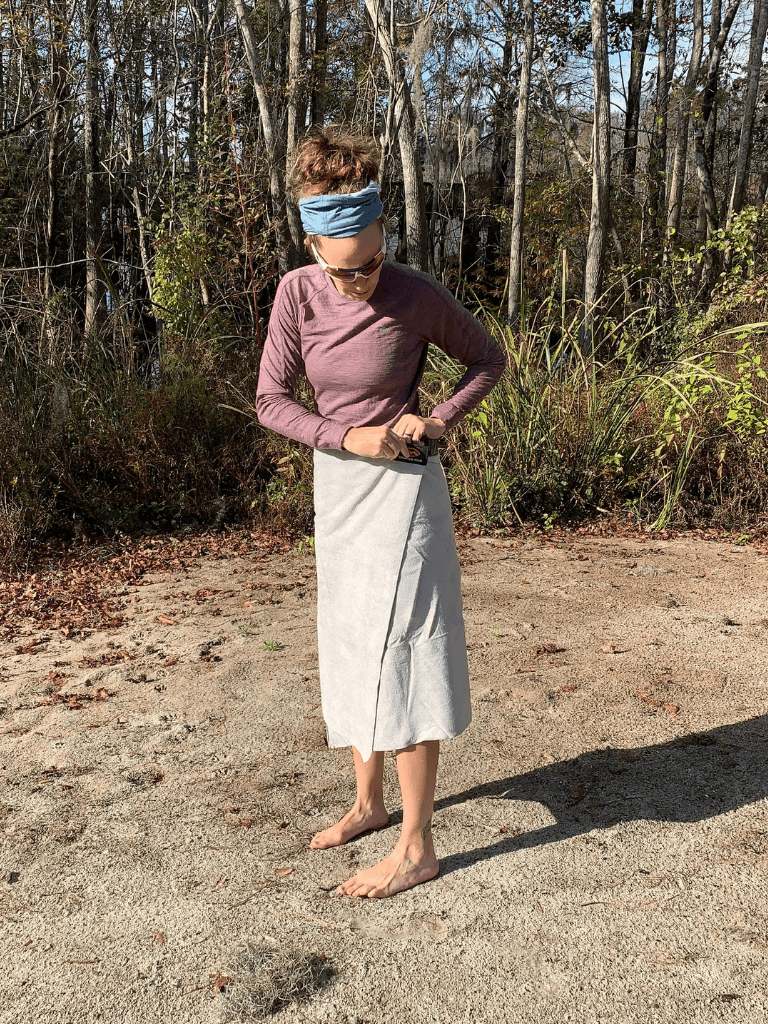 Further, the adjustable belt and clip allows you to change out of aforementioned sweaty, muddy clothes a little more discretely than just stripping in the parking lot of the trailhead.
The only downside was that the wraps were really just thick towels -if you were soaked, your seat was going to get wet.
Until now. The new "Wrap Extreme" is, indeed, waterproof. Orange Mud has added TPU membrane in the middle of the microfiber towel so no moisture will transfer through to your seat. And, it comes in a reusable stuff sack, so you can easily keep it in the back of your car until it's needed.
Sprints Running Hats
$29, available in adult and kids sizing.
My introduction to Sprints Running Hats was my friend Regan racing in her pickle hat.
For the record, she HATES pickles. But she LOVES this hat.
Sprints were created by two runners who wanted more personality out of their running gear than the standard black/navy blue/grey we're all so used to seeing. (And boy do we get it…wait until the 2022 Team HSEC kit is unveiled. You're gonna need sunglasses.)
Sprints are high-quality hats made of nano-fabric with moisture wicking technology. And the prints? Definitely full of personality. Further, the prints are limited runs, meaning once they are gone, they are gone. If you like lightweight, soft, technical hats with personality, Sprints are for you.
And hey, parents! Sprints hats also come in a kids size!
Bodhi Floaty GoPro Attachment
$29, for GoPro Hero and GoPro 360
Earlier this year, after years of contemplating the purchase, I bought a GoPro. I wanted something we could use for Adventure Racing that was burly, waterproof, and NOT my phone. But imagine my surprise when, on the GoPro site, their suction cup mount, designed for sticking to the sides of boats, says in very fine print "The Floaty (their floating camera case) will not support the weight of the Suction Cup mount."
What? This kind of defeated the purpose of buying the floaty case in the first place. So I went digging on the internet, and found the Bodhi Floaty. This suction cup mount was designed to float with all GoPro HERO, MAX 360, and Session camera EVEN WITHOUT their "floaty" case on them.
I have used this thing on my kayak deck, on the side of the kayak, and even stuck it to my paddle for this cool footage:
The suction cup is incredibly powerful, but at the same time, the Bodhi Floaty can be moved around from one place to another relatively easily. I highly recommend the Bodhi Floaty if you kayak, canoe, surf, SUP, or any other sport where you want to stick your GoPro to the deck and NOT lose it at the bottom of the lake (ocean, river, etc.)
Coeur Sports Triathlon Shorts
Price varies, available in numerous sizes, colors, and lengths.
I have spent MORE time on a bike saddle this year than probably the rest of my 39 years combined. Including those few years I was pretending to be a triathlete. And not just a bike saddle, but a mountain bike saddle.
The chamois in Coeur Sports triathlon shorts has been, hands down, the best and most comfortable I've found so far. Further, they're comfortable to run in, comfortable to kayak in, AND do not tear to shreds when bushwacking. Which is mighty important in my life.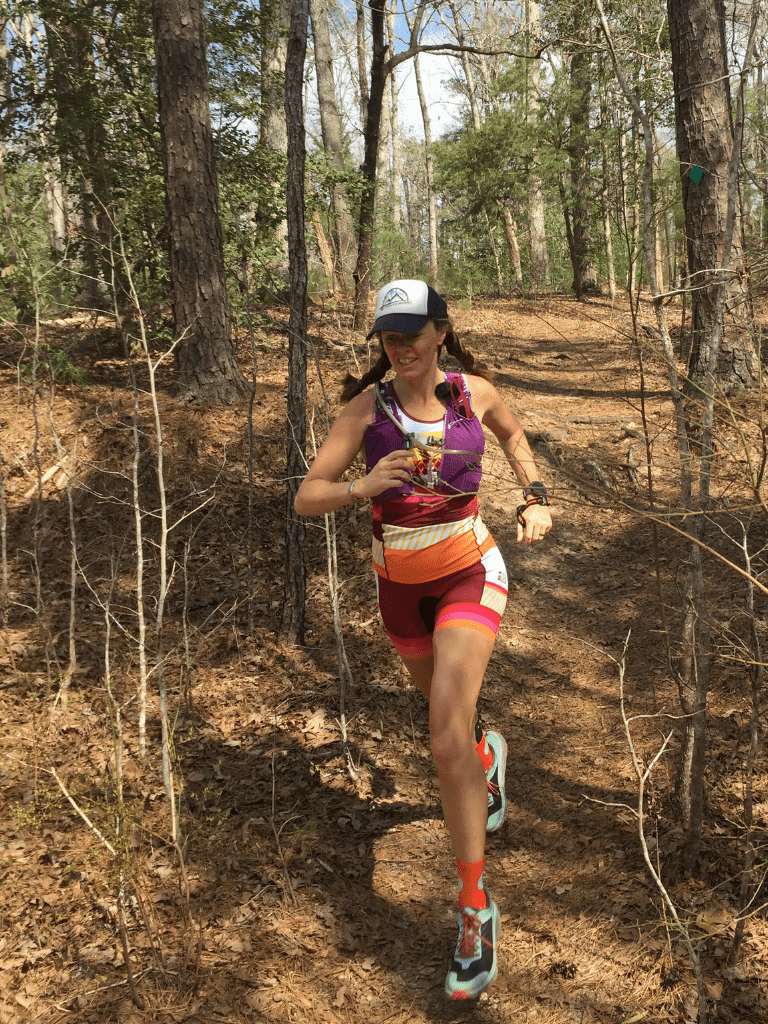 And hey, guess what? They have men's gear as well.
CrossKix APX Hybrid Footwear
$69.95 Available in multiple sizes and colors
I spend a lot of time on the water, either kayaking or stand up paddle boarding. And usually, I wear adventure sandals. Our waterways aren't always conducive to going barefoot, and I need some sort of protection. But when I'm on my feet for a long time, the flat platform of my sandals begin to hurt my feet.
I needed something more like a sneaker…but I didn't want heavy sneakers in the water.
Imagine your trail sneakers and a pair of super lightweight Crocs had a baby…you'd end up with CrossKix APX Hybrid Footwear. These shoes are made from a super light weight soft foam composite, and have a moldable footed for a customized fit arch support (meaning: they feel better under foot if you're standing for a long time). The shoe is covered in holes strategically placed allow maximum breathability and excellent water drainage, making them 100% water submersible.
And…they actually look pretty cool. Not like the water shoes I wore when I was 9.
Wind-Blox Helmet Wind/Noise Blockers
$17-$20, various styles available.
I hate being cold. HATE. IT.
The term "fair weather runner" or "fair weather rider" does not offend me. You better believe I'm staying indoors if I can't keep myself warm enough to not be miserable. So ANY product designed to help keep me warmer when I'm adventuring is alright by me.
Wind-Blox Focus biking ear covers are engineered out of soft-shell sports fabric and designed to hold in ear warmth while you ride, so you can avoid bulky ear warmers or anything that's going to completely block out noise.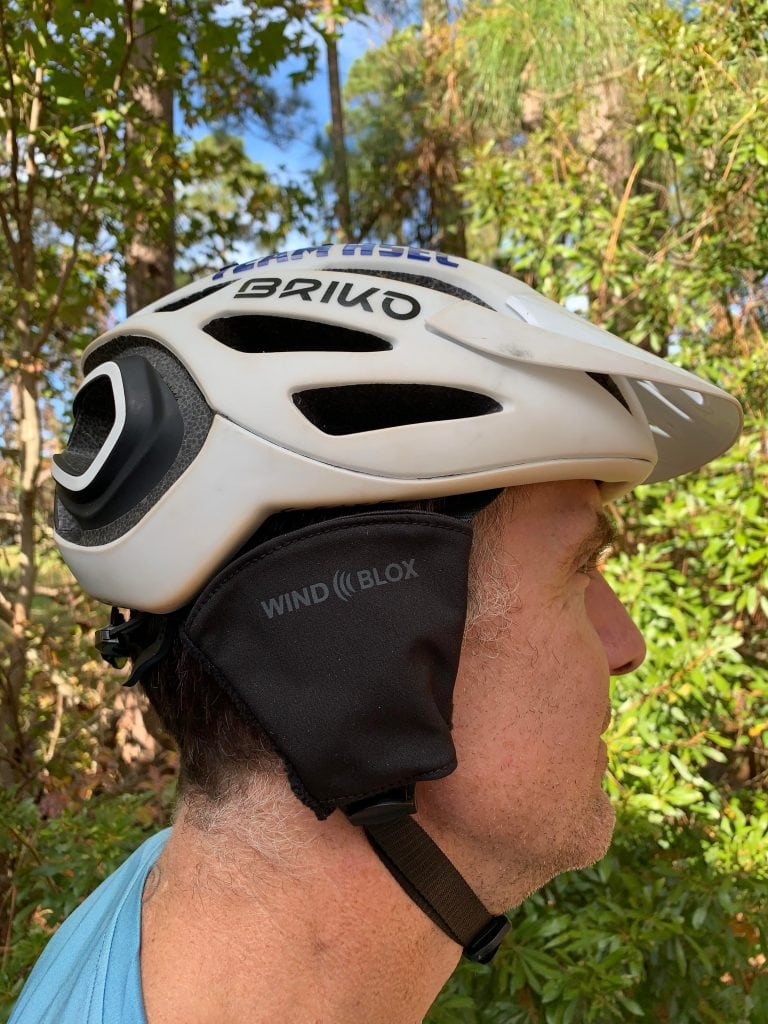 But, speaking of noise, Wind-Blox also makes these tiny straps that attach to your cycling helmet, and block up to 80% of wind noise. That way, you can hear the important stuff (cars, your riding partner yelling "watch out for that tree", etc.) rather than the incessant sound of wind whistling through your ears.
Noxgear 39 G Wearable Bluetooth Speaker
UNPOPULAR OPINION (maybe): when running/racing, playing your personal music out loud at a volume that everyone around you is also forced to listen to your music isn't cool. Because frankly, some of us prefer the sound of nature…and others just don't agree with your taste in music.
BUT…I also get how obnoxious earbuds or headphones can get after awhile. I wore a pair of bone conducting headphones for nearly 9 full hours of a race a few weeks ago, and by the end, they hurt my head.
Which is where the Noxgear 39 G wearable bluetooth speaker comes in. This ultralight wearable speaker IS indeed loud, very loud…if you want it to be. But you can also easily turn the volume down to a level that YOU can hear clearly, without interrupting people around you.
Further, you can attach this thing pretty much anywhere, because in addition to the clip, it has a magnet. So I stick it to my spin bike while riding, or even the treadmill deck, and then bluetooth my iPad for some awesome sound while watching a documentary or TV show to pass my workout time.
And the battery life is supposedly around 12 hours. I've not used it that long yet, but I've also not had it die on me once.
Seals Splash Deck Kayak Skirt
$42.95 for single cockpit, tandem option is available.
ANOTHER "don't try anything new on race day…except maybe this" item.
As you've gathered by now, I'm not very good at being cold while adventuring. Kayak sprayskirts are awesome at helping keep you warm and dry while paddling in cooler weather. But…they are a little cumbersome and bulky when getting in and out of the kayak. They wouldn't work well for us while adventure racing, because part of the sport is getting in and out of your boat.
Geoff found these half skirts from Seals (technically the Splash Deck version 3) and ordered us a pair. They arrived just in time for a 12 hour race, so what better time to try them out.
And the verdict? They were awesome. While they didn't fully cover the cockpit of my kayak, they covered enough to help keep me mostly dry and keep heat in. Further, I was able to climb in and out of my boat without ever having to take the skirt off of my boat.
As an added bonus: there's a pocket. Perfect for keeping stuff secured, which, in the case of my race, was my GoPro, clifbar wrappers, and the Lego snowman the race director had us build at the start of the race.
Science In Sport Nutrition (All of it)
Alright so technically this isn't a 2021 discovery. BUT, since we discovered Science in Sport products a few years ago, we've almost exclusively used them. From gels (read my full review of the gels HERE) , to bar, hydration tablets, to these energy bakes that taste like a pastry, but pack a caloric punch specifically designed for endurance athletes…we use all of it.
Probably once a month a giant box shows up like this:
…because we go through a ton of this stuff. As any athlete knows, nutrition is highly individual. And sometimes it can take a long time to find what really works for you. This stuff works REALLY well for us, but we rarely hear of it here in the U.S. So, I figured it was worth a mention. If you're in the market for a new type of endurance nutrition, definitely put Science in Sport on your "to try" list.
Listen, I get it: adventure and endurance athletes are hard to shop for. We seemingly sneak everything we need on our own into the house with the help of a FedEx driver or our local bike shop employee. But if you're looking for something to surprise your favorite dirt loving athlete with, hopefully one or more of these ten items will make your 2021 shopping list!
Heather Hart is an ACSM certified Exercise Physiologist, NSCA Certified Strength and Conditioning Specialist (CSCS), UESCA certified Ultrarunning Coach, RRCA certified Running Coach, co-founder of Hart Strength and Endurance Coaching, and creator of this site, Relentless Forward Commotion.   She is a mom of two teen boys, and has been running and racing distances of 5K to 100+ miles for over a decade.  Heather has been writing and encouraging others to find a love for fitness and movement since 2009.