Last Updated on May 12, 2018 by Heather Hart, ACSM EP, CSCS
The day you find out you are expecting a baby, your heart and soul are immediately flooded with visions of the future. Are you having a boy, or will she be a girl?  Will the baby be healthy?  What will it be like when he takes his first steps? Says his first word?  What sports will he like to play?  Where will he go to college?  What will he be when he grows up?  Will he be happy?  The questions and possibilities are endless, but one thing remains for sure: you will be there for all of those moments. You cannot WAIT to be there for all of those moments.  After all, you're "mom", and no one can ever take that away from you.
I grew up in a very small town, surrounded by standard issue nuclear families.  My own parents have been married nearly 48 years now, and have raised three daughters of their own.  The thought that there could be a time when I wasn't the one  in charge of raising my children, when I wasn't the one to be there to witness "firsts", celebrate birthdays or A's on report cards, or share the excitement of a Christmas morning never crossed my mind. It simply wasn't a part of my version of reality.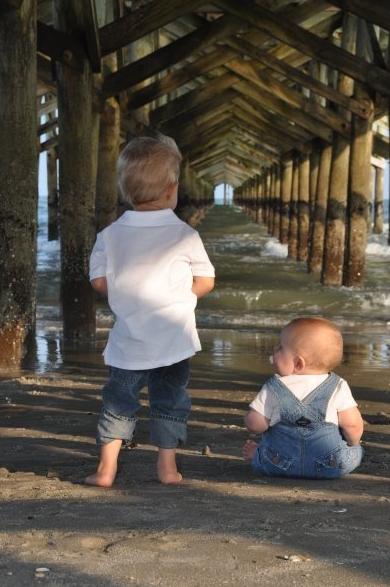 But life is full of scary twists and unexpected turns, and despite all of the best intentions in the world, some things remain out of our control.  When my babies were at the ripe young age of 3 & 5, I unexpectedly surrendered the sole title of "mom" to a complete stranger.   I could write a million blog posts explaining why, but none of them matter anymore.   The point is, suddenly a person I didn't know was now in charge of loving my kids in my absence.  Of picking them up when they fell down and scraped a knee.  Of reassuring them that there were no monsters under the bed, and then kissing them goodnight.  Of making sure that they used their manners, ate their vegetables, and brushed their teeth.
And it was terrifying.  No, that's an understatement: it just about destroyed me.    Horror stories of evil step-mothers filled my heart (thanks a lot, Disney) and I immediately went into defensive mode (among other things I am not proud of).  And to be perfectly transparent, I unnecessarily stayed in defensive mode for years.
Until one day it occurred to me that the most loving action another adult can do for a child is to simply be there.  And my kids stepmom? She doesn't HAVE to be there.
But she is.
You see, parenting is hard.  Incredible and amazing, but really freaking hard.  Mother nature has a built in safety net in the form of the undying love a parent feels for their child.  You innately love the children you created so relentlessly that you can somehow overcome sleepless nights, endless bickering between siblings, cleaning up midnight puddles of vomit.  You can power through crayon covered walls, disgusting diapers, and pre-teenage drama because deep down inside, there is a sense of pride of this amazing, tiny little life that YOU created.  That child is a piece of you.  Words cannot describe that feeling, that intense love.
Step parents?  They don't have that.
There is no biological bond that helps them wade through the chaos of incessant chauffeuring, the giant pile of laundry you asked to be put away three times now,  the ridiculous temper tantrums, or the pee covered toilet seat because apparently little boys have the worst sense of aim.   No, step parents dive into the messy, heartbreaking trenches of parenthood solely on a volunteer basis.
They wake up at 3:00 am to soothe a nightmare not because they have to, but because they want to.
They spend their hard earned paychecks on the massive list of back to school gear not because they have to, but because they want to.
They sacrifice a late night out on the town for early school night homework, a pristine house for a kid-proofed lived in home, not because they have to, but because they want to.
They do all of these tough, sometimes frustrating, thankless jobs for someone else's children,  not because they have to, but because they want to. 
If you ask me, that might be the most selfless act of love that exists on this planet.
Let's not forget to mention that they step into a situation where they know that they will have to interact with the "ex" love of their current love's life on a regular basis, who maybe you don't often agree with, or even like for that matter.   It takes a hell of a strong person to willingly do that.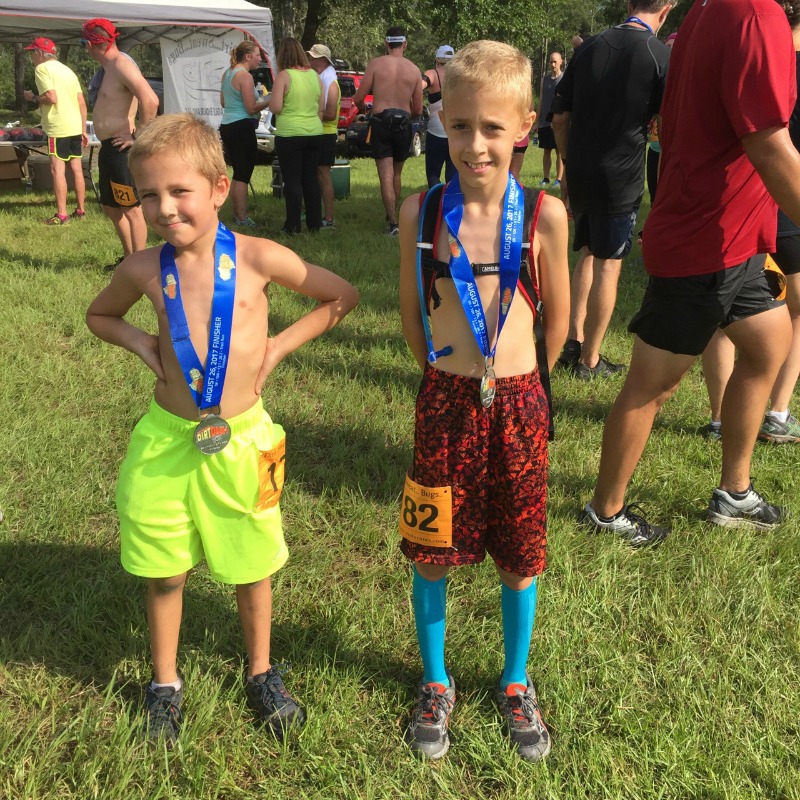 When my kids get down on the fact that they have to "switch" houses on a weekly basis, I always remind them of how much luckier they are than other kids, because they have FOUR parents that love them.  More grandparents and aunts and uncles that I can keep track of who love them.  They say it takes a village to raise children.  As a young woman and new mother, I never imagined that one day my kids would become "broken home" statistics.  But the village that resulted because of that split is greater than anything I could have imagined creating on my own.  For that, I will forever be grateful.
So on this mother's day, I want to take a moment to say thank you to all of the stepmoms out there, but more specifically, thank you to my kids stepmom.  I still don't know you very well, but I know this: you stepped into what was once a giant mess, and you stayed.   You loved, and continue to love, my kids – our kids – like they have always been your own.
Thank you for joining our family.  Thank you for being such a great mom to our kids.  Thank you for all of your sacrifices.  I can say without a shadow of doubt in my heart that these two would not be the incredible, awesome, polite young men they are today without your love and influence.
Happy Mothers Day, Lindsay.
Heather Hart is an ACSM certified Exercise Physiologist, NSCA Certified Strength and Conditioning Specialist (CSCS), UESCA certified Ultrarunning Coach, RRCA certified Running Coach, co-founder of Hart Strength and Endurance Coaching, and creator of this site, Relentless Forward Commotion.   She is a mom of two teen boys, and has been running and racing distances of 5K to 100+ miles for over a decade.  Heather has been writing and encouraging others to find a love for fitness and movement since 2009.