Last Updated on January 22, 2022 by Heather Hart, ACSM EP, CSCS
Chances are you've landed on this article because you're wondering if CBD for runners has any sort of scientific evidence to the endless claims companies and products make, or if it's just another snake oil sales pitch.
Over the last few years products containing CBD extract marketed specifically towards runners and cyclists claim to be the safe, legal, recovery advantage and "natural" pain relief everyone is constantly looking for.
And it's an easy sell, because runners and other endurance athletes are always looking for an edge when it comes to running and training recovery, as well as pain management. Why? Because if we can recover quicker, we can train and race harder.
So..what exactly is CBD oil? Will it give you a training advantage, or can it harm you in any way? Are the claims too good to be true?
In this post we'll answer all of those questions and more, without a single sales pitch or affiliate link. Let's get science-y:
Disclaimer: While this post was thoroughly researched, the information provided here is not medical advice and should not be treated as such.
What is CBD?
CBD is short for cannabidiol, a naturally-occurring chemical found in the Cannabis sativa plan.
"Wait, cannabis? Like marijuana?" Well…sort of.
Cannabis is a family of plants with two primary classifications — indica and sativa. While marijuana (pot, weed, dope, whatever you want to call it) can be considered a member of either the indica or sativa families, hemp is a member of the sativa family.
Both marijuana and hemp plants contain hundreds of different compounds called phytocannabinoids, two of which you've likely heard of are tetrahydrocannabinol (THC) and cannabidiol (CBD).
How CBD Works (the endocannabinoid system):
The human body naturally produces endogenous cannabinoids. Ready for some more big science?
The endocannabinoid system is a biological system composed of endocannabinoids, which are endogenous lipid-based retrograde neurotransmitters that bind to cannabinoid receptors, and cannabinoid receptor proteins that are expressed throughout the vertebrate central nervous system and peripheral nervous system (6).
The endocannabinoid system plays a crucial role in the human body by regulating a range of physiological processes, including energy levels, mood, appetite, pain, stress, immune activity, fertility, blood pressure, bone density, glucose metabolism, and so much more.
CBD can mimic and augment the effects of endocannabinoids in our system by binding to CB1 (which effect the central nervous system, mood, coordination, etc) and CB2 (which effect the immune system and inflammation response) receptors throughout our bodies. CBD may also help our bodies naturally maintain an internal balance by encouraging use of our own endocannabinoids.
Is CBD Legal?
THC is the chemical compound in marijuana that gets you intoxicated ("high"). CBD, on the other hand, does not contain any psychoactive properties (i.e will not get you high), and is non addictive.
While hemp contains a very low concentration of THC (0.3% or less), marijuana is abundant in THC with concentrations between 15% to 40%.
Therefore in the case of the CBD oils and other CBD products you are currently seeing on the market, typically the CBD extract is derived from the hemp plant specifically grown to be high in CBD. This extract typically contains below 0.3% THC, and is 100% legal in all 50 states after the passing of the Hemp Farming Act of 2018.
Is CBD Allowed in Sports?
According to the U.S. Anti-Doping Agency (USADA) and the World Anti-Doping Agency (WADA), the purified chemical compound "cannabidiol" is not prohibited in sports.
However, it's important to remember that all other cannabinoids are still prohibited in competitions regulated by WADA and USADA.
Obtaining pure CBD extract or a product without any other cannabinoid components, such as THC, can be difficult. Therefore, there are still risks for athletes testing positive for prohibited cannabinoids when it comes to using CBD products.
Note: this warning also applies to runners who have other jobs or responsibilities subject to drug testing. Use CBD products with caution and understand the risks.
What are the benefits of CBD?
There are a number of purported benefits of CBD, including (but not limited to):
Anti-inflammatory properties
Pain relief
Reduction of anxiety and stress
Relief for those with insomnia & sleep disorders
Reduced risk of diabetes and obesity
Reduced risk of cancer
Maintain and regulate brain health
Protection against bone disease / broken bones
Lowered risk of cardiovascular disease
Protection and healing of the skin
What are the dangers of CBD?
A 2018 report from the World Health Organization states that no adverse health outcomes of pure CBD use have been found thus far.
However, possible side effects include: nausea, vomiting, diarrhea, bloating and dizziness.
Further, it is thought that CBD may interact with certain medications. Therefore, if you have any concerns at all, it is very important that you discuss CBD oil use with your physician, to ensure your safety and avoid potentially harmful interactions.
What Are the Benefits of CBD for Runners?
The potential benefits of CBD for runners are aiding in recovery, sleep, pain management, and even avoiding gastrointestinal distress, therefore allowing runners to train and race more consistently. Let's look a little deeper:
Anti-inflammatory properties
CBD has been found to significantly relieve inflammation and its symptoms, which can include pain, swelling, and stiffness.
Inflammation is our bodies natural reaction to physical stress, and running – especially the higher mileage of ultra running – are a stressor.
It's important to understand that acute Inflammation on its own is part of the healing process, and thus, a good thing. Our body is flooding injured areas (and don't think of this as a big picture injury, but rather even microscopic tears in our muscle fibers that naturally occur during training) with white blood cells carrying chemicals that help remove waste products and encourage healing.
Unfortunately, runner's tend to take things to extremes, it's what we do (I'm looking at you, fellow ultra runners).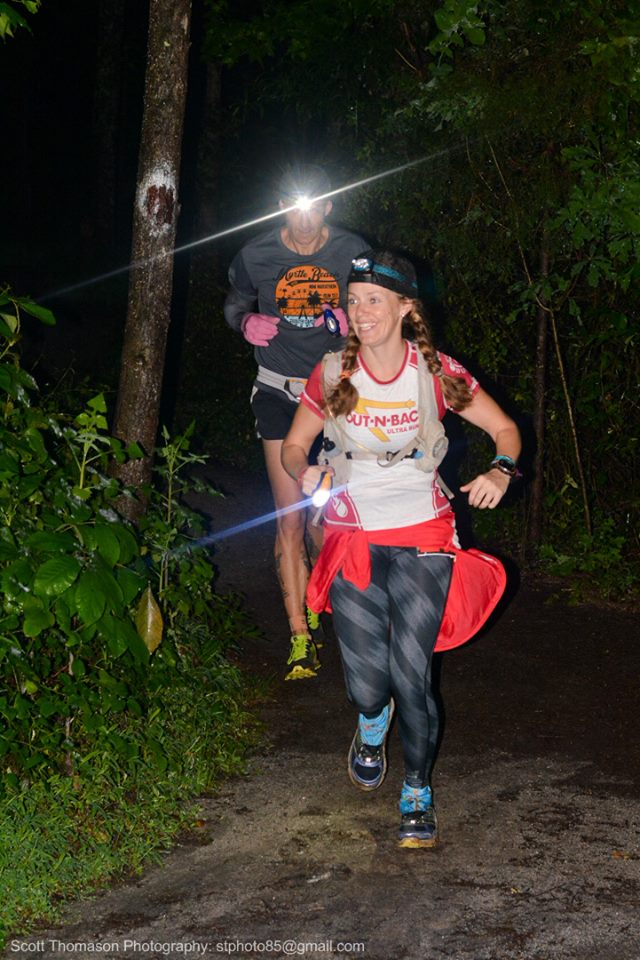 Constant inflammation from frequent and high volumes of training can trigger a heightened inflammatory response, and now we've taken our acute inflammation to chronic inflammation. This can be detrimental, and can even cause those happy chemicals trying to help heal our body to turn on us, and attack our cells instead, causing further damage.
Sleep
CBD has been shown to help aid in not only falling asleep, but staying asleep.
When you sleep, your body releases human growth hormone (HGH). HGH is produced by the pituitary gland and released into the bloodstream. It is one of the main hormones responsible for recovery, rebuilding damaged tissue, and helping develop stronger bones and muscles.
HGH also helps convert fat to fuel and keeps our bones strong. If you don't sleep enough, you don't produce enough HGH.
Not only that, but not getting enough sleep may stimulate the production of cortisol, a stress hormone that slows down recovery. And more cortisol might equal poor sleep. See how this cycle could be detrimental?
Pain Relief
Research has provided substantial evidence that CBD can help reduce chronic pain (10), as well as pain and muscle spasms experienced by patients with multiple sclerosis (4) and arthritis (1). 
Further, researchers also found that subjects were not likely to build up a tolerance to the effects of CBD, so they would not need to increase their dose continually.
Relieving Gastrointestinal Distress
Research has shown that CBD may help alleviate gastrointestinal distress (stomach pains or upset stomach) while running, especially if that distress is caused by inflammation.
Related post: Top 9 Causes of Nausea in Ultrarunning (How to Avoid Runner's Stomach Issues)
How Should Runners Use CBD?
How an individual runner uses CBD is going to be entirely individual, based on their specific needs, and how well a specific product works for that runners.
There are a number of CBD products available, from pre-workout beverages to post-workout salves, and pretty much everything in-between. Let's take a look at some of the more common options:
CBD Isolate vs. Full Spectrum
Full spectrum CBD products uses the whole hemp plant, and therefore contains trace amounts (less than 0.3%) of THC and other cannabinoids. It's believed that these additional cannabinoids may enhance the overall CBD effect on the body.
CBD Isolate is, in theory, CBD that contains no trace amounts of other cannabinoids, including THC.
Proceed With Caution:
CBD, much like the supplement industry as a whole, is not widely regulated. And, as mentioned at the very beginning of this post, due to the current rise in popularity of CBD use, seemingly everyone is trying to hop on the bandwagon, some for legitimate reasons, some to make a quick buck. So in short: buyer beware.
A 2018 study in the Netherlands took 46 different CBD oils available for purchase, and analyzed their contents. In many cases the analyzed cannabinoid content strongly differed from the claimed content on the label (some including well over 1% of THC), while in 7 samples no cannabinoids (CBD or THC) were found at all (source).
Again, this is a very important thing to keep in mind if you are subject to drug testing for competition, your job, or any other reasons. While the 0.3% THC content likely will not register on a drug test, you always run the risk that it may, especially if you are unsure about the exact content of THC in your CBD extract.
Third Party Testing
While it is not required of CBD companies, some choose to have third-party testing and certification done to help ease the minds of potential customers.
As an athlete, consider looking for NSF Certified for Sport® and Hemp/CBD, which helps ensure that a CBD product doesnot contain unacceptable levels of contaminants, including those specific to hemp, like THC and certain solvents.
Do your research. Ask your friends who are knowledgeable in the topic of CBD (like one of my favorites, Seth from Chronic Trips). See if the company you are considering is transparent about the sources of their CBD, and how their hemp plants are grown.
Types of CBD Products:
CBD can be found in a number of forms, and there is not a specific "CBD for runners" product. That said, some of the most popular products as far as the endurance community go will be tinctures, topicals, and edibles such as gummies
CBD Tinctures:
Tinctures are one of the more common options available across the board for all populations (not just athletes). Compared to any other products, tinctures and concentrates are probably the most pure CBD products, as manufacturers don't do any separate processing of the CBD oil. Tinctures are typically taken sublingually: a few drops under the tongue.
Note: tinctures are available in a variety of strengths, so it's important to do your research and find out what strength and dosage works right for you.
CBD Topicals:
Topicals are going to be products like creams, salves, balms, etc. that are infused with CBD. In the running world, you're going to see a lot of "muscle pain relief" type creams.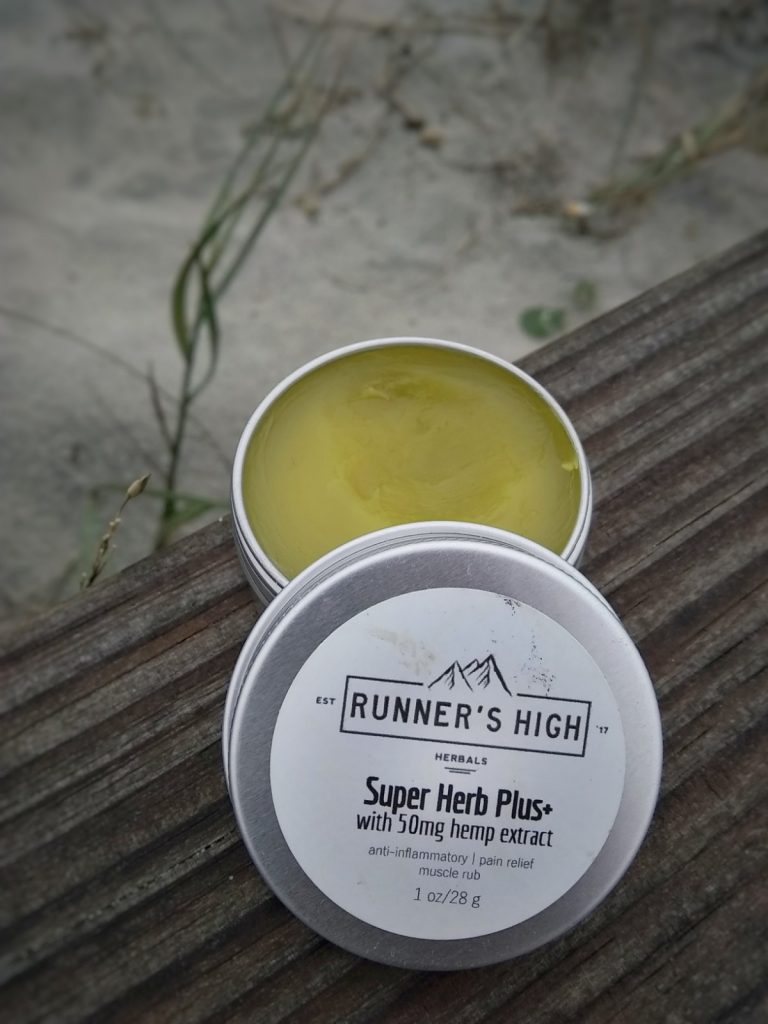 The CBD infused topicals are meant to help more directly with skin or joint related issues, with the CBD being absorbed directly through the skin. As such, these topicals may also be infused with other traditional ingredients such as peppermint or menthol to help aid in pain relief.
CBD Gummies:
Do you like candy? Have packages of your kid's gummy fruit snacks in your hydration pack to use as ultramarathon fuel? (It's OK, I do too). Then CBD Gummies may appeal to you.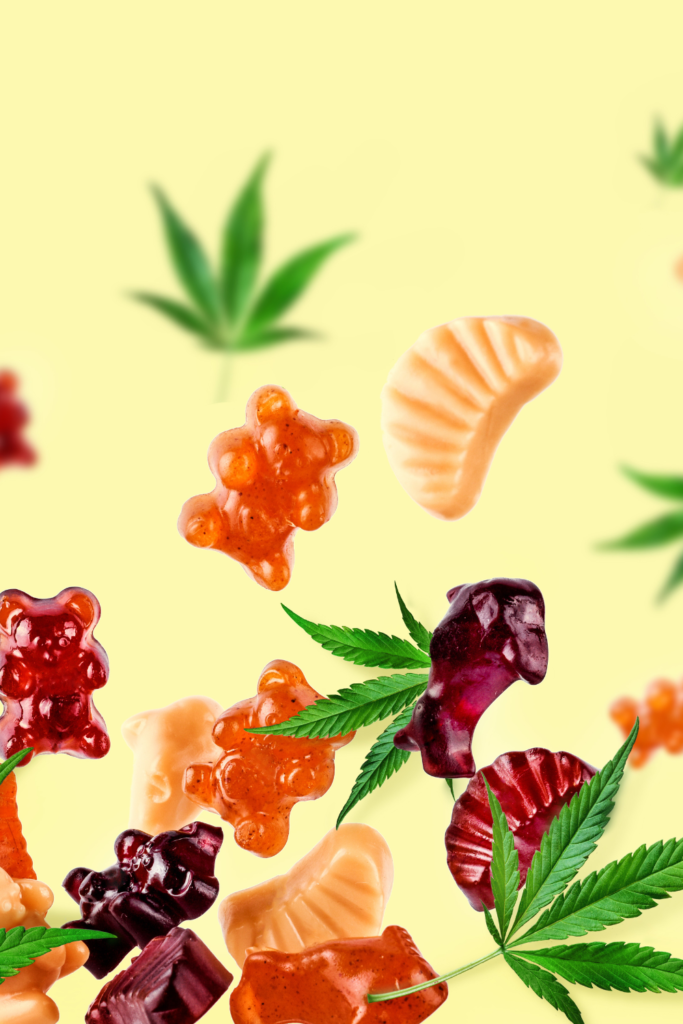 CBD gummies are simply edible candies or chews infused with CBD oil. The gummies may also be infused with other potentially beneficial ingredients as well. For example, a number of CBD gummies marketed to aid in sleep may also contain melatonin or magnesium.
Final Thoughts on CBD for Runners:
I personally walk a very fine line between modern Western medicine and more holistic approaches to overall health. I do believe in the need for pharmaceuticals and seeking professional medical help when it is necessary.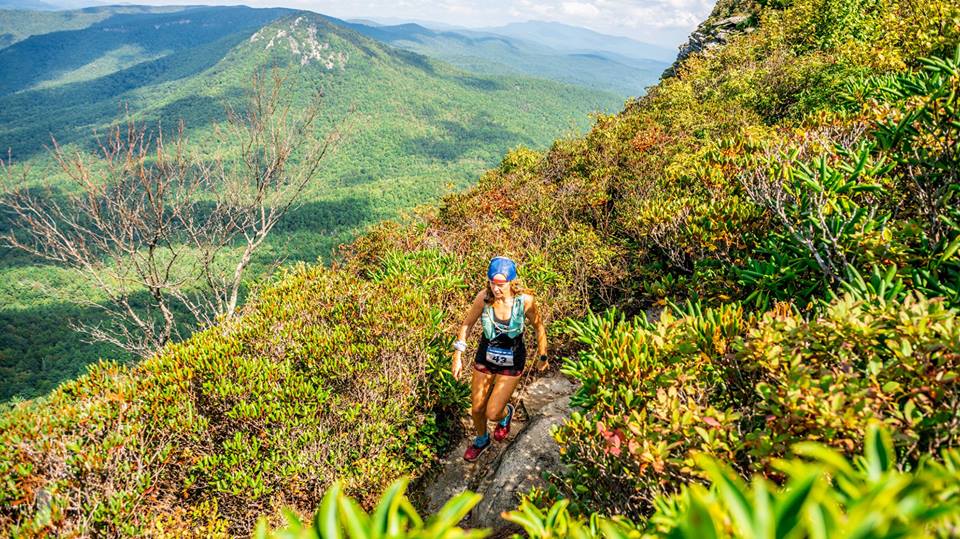 However, I also believe that there are a number of more natural approaches to health that can be taken as preventative measures, and aid in overall wellness. Plants are definitely one of them.
I have used CBD products intermittently, and in various capacities, for a few years now. Anecdotally, I do feel as though they have been helpful in certain situations (such as a topical CBD cream on my quads at mile 70 or a 100 miler!) but I do not religiously use CBD in my day to day training routines.
Ultimately, it does appear that the CBD industry is here to stay, and as such, more and more research regarding the effectiveness of the claims made about CBD is taking place. With seemingly little risk and a lot of potential benefits, CBD may be something worth giving a try, if you are looking for a more natural solution to pain management, sound sleep, and post run recovery practices.
Resources:
Hammell, D. C., Zhang, L. P., Ma, F., Abshire, S. M., McIlwrath, S. L., Stinchcomb, A. L., & Westlund, K. N. (2016). Transdermal cannabidiol reduces inflammation and pain-related behaviours in a rat model of arthritis. European journal of pain (London, England), 20(6), 936–948. https://doi.org/10.1002/ejp.818
Hazekamp A. (2018). The Trouble with CBD Oil. Medical cannabis and cannabinoids, 1(1), 65–72. https://doi.org/10.1159/000489287
Moltke, J., & Hindocha, C. (2021). Reasons for cannabidiol use: a cross-sectional study of CBD users, focusing on self-perceived stress, anxiety, and sleep problems. Journal of cannabis research, 3(1), 5. https://doi.org/10.1186/s42238-021-00061-5
National Academies of Sciences, Engineering, and Medicine, Health and Medicine Division, Board on Population Health and Public Health Practice, & Committee on the Health Effects of Marijuana: An Evidence Review and Research Agenda. (2017). The Health Effects of Cannabis and Cannabinoids: The Current State of Evidence and Recommendations for Research. National Academies Press (US).
Nagarkatti, P., Pandey, R., Rieder, S. A., Hegde, V. L., & Nagarkatti, M. (2009). Cannabinoids as novel anti-inflammatory drugs. Future medicinal chemistry, 1(7), 1333–1349. https://doi.org/10.4155/fmc.09.93
Pertwee R. G. (2006). Cannabinoid pharmacology: the first 66 years. British journal of pharmacology, 147 Suppl 1(Suppl 1), S163–S171. https://doi.org/10.1038/sj.bjp.0706406
Rapin, L., Gamaoun, R., El Hage, C., Arboleda, M. F., & Prosk, E. (2021). Cannabidiol use and effectiveness: real-world evidence from a Canadian medical cannabis clinic. Journal of cannabis research, 3(1), 19. https://doi.org/10.1186/s42238-021-00078-w
Rojas-Valverde D. (2021). Potential Role of Cannabidiol on Sports Recovery: A Narrative Review. Frontiers in physiology, 12, 722550. https://doi.org/10.3389/fphys.2021.722550
Shannon, S., Lewis, N., Lee, H., & Hughes, S. (2019). Cannabidiol in Anxiety and Sleep: A Large Case Series. The Permanente journal, 23, 18–041. https://doi.org/10.7812/TPP/18-041
Xiong, W., Cui, T., Cheng, K., Yang, F., Chen, S. R., Willenbring, D., Guan, Y., Pan, H. L., Ren, K., Xu, Y., & Zhang, L. (2012). Cannabinoids suppress inflammatory and neuropathic pain by targeting α3 glycine receptors. The Journal of experimental medicine, 209(6), 1121–1134. https://doi.org/10.1084/jem.20120242
Heather Hart is an ACSM certified Exercise Physiologist, NSCA Certified Strength and Conditioning Specialist (CSCS), UESCA certified Ultrarunning Coach, RRCA certified Running Coach, co-founder of Hart Strength and Endurance Coaching, and creator of this site, Relentless Forward Commotion.   She is a mom of two teen boys, and has been running and racing distances of 5K to 100+ miles for over a decade.  Heather has been writing and encouraging others to find a love for fitness and movement since 2009.