Last Updated on October 29, 2020 by Heather Hart, ACSM EP, CSCS
So, you've taken a break from ultra running. Believe me, I get it. Since I stepped off the road and started pushing beyond that 50K mark over 5 years ago, I've found myself having to "restart" multiple times. Maybe you have too. Maybe those breaks might have been forced (injury) or they might have been voluntary (virtual schooling your kids and have no time to run? Me too!). Whatever the reason, eventually we find ourselves pursuing registration pages and dreaming of finish lines again. And we wonder with our new lack of fitness, how to safely return to ultra running after taking a long break.
Coach Heather (who is currently also on a break from ultrarunning, but eventually will return) here to help.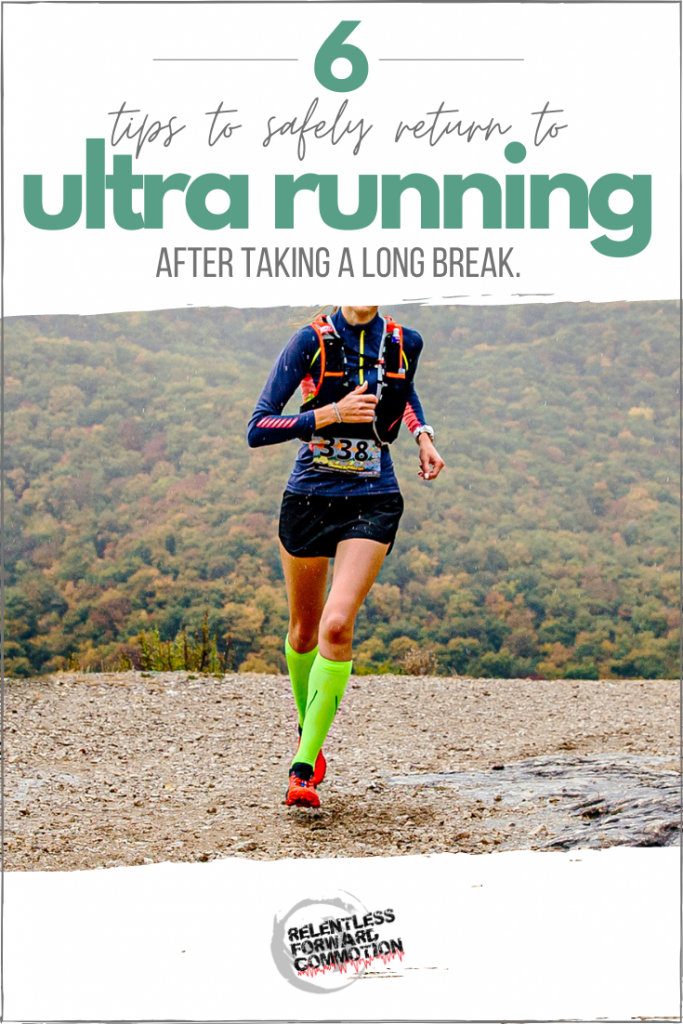 How to Safely Return to Ultra Running after Taking Time Off
Found yourself an ultramarathon you'd like to train for? Ready to hop back on the ultra wagon again? Here's what you need to know in order to safely return to ultra running after taking time off. Some of it you might not want to hear all of it ("la la la I'm not listening!") but ultimately I hope that all of what I've written in this post is helpful.
Give Yourself Some Grace
"Grace! She passed away 30 years ago." – Aunt Bethany
I'm going to go ahead and get the motivational, sappy speech out of the way first. But I'm guessing that many of you need to hear it. Ahem:
If you run long enough, you're going to have down time. Periods of time – weeks, months, hell maybe even years – where you don't run. I promise you this is going to happen, and happens, to 99.9% of runners.
But here's the thing: I truly believe that running is a lifetime sport for most of us. As such, we can't be ON 100% of the time, we just can't. Maybe you're injured. Or maybe you recently had a baby. Perhaps you're in a "funk" and your heart just isn't in it. Maybe life circumstances have gotten in the way and there is simply no time to run.
It's OK. And it doesn't make you any less of a runner. And it certainly doesn't take away your "ultra" credibility.
So rather than finding yourself frustrated right now that you have to fight to get back to the fitness you once had, try to enjoy the process instead. Give yourself some grace: this is just part of the running experience. You'll come out on the other side of it as a runner again, I promise.
Check Your Expectations
Alright, sappy motivational Heather hat off, coach Heather hat back on. Now is a great time to check your expectations, and be realistic about your current fitness level.
For example, just because you ran a sub 24 hour 100 miler before, doesn't mean you can snap right back into that fitness on a whim. It's not to say that you won't be at that level again one day. But as with anything, it takes time.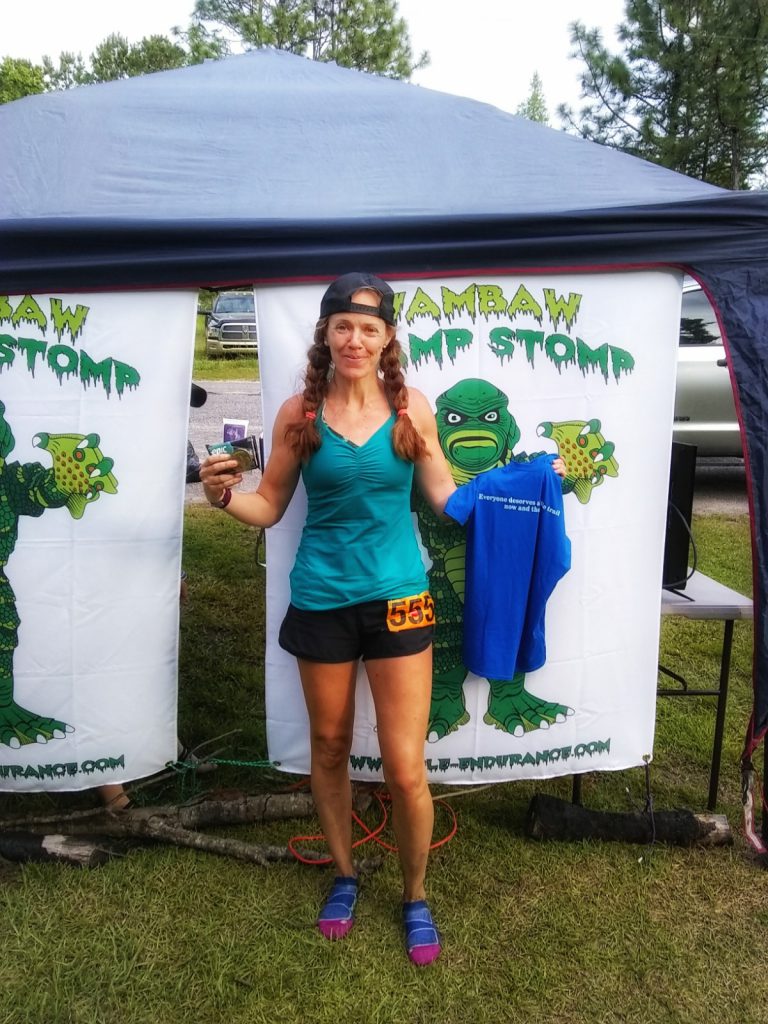 Patience is your key to injury prevention right now. And yes, that may mean not giving into the FOMO and signing up for the race on ultrasignup.com that everyone else is going to. Sure that 12 hour race looks enticing, but you aren't there right now. And that's OK.
I always encourage my clients – and myself – to take all of the emotion out of your running right now. Rather than be frustrated with where you are, fitness wise, accept it. Base your immediate training and racing on the reality of your fitness level.
(Or, as one of my good friends always tells her dogs when they go out for a walk: "Make good choices!")
Build a Solid Foundation
I often use the example of building a house as a parallel to building fitness. What happens if you try to build a house on unstable ground? You're likely going to have a wobbly, unbalanced house that could fall over or crack with the slightest disturbance. Similarly, what happens when you try to build running endurance without a solid base?
You get hurt.
Or, you're constantly fighting muscular imbalances, or struggling to maintain the level of fitness you need. But, focusing on building a solid, secure foundation first means that the endurance and fitness you build on top of that will be strong and stable.
What's my point here?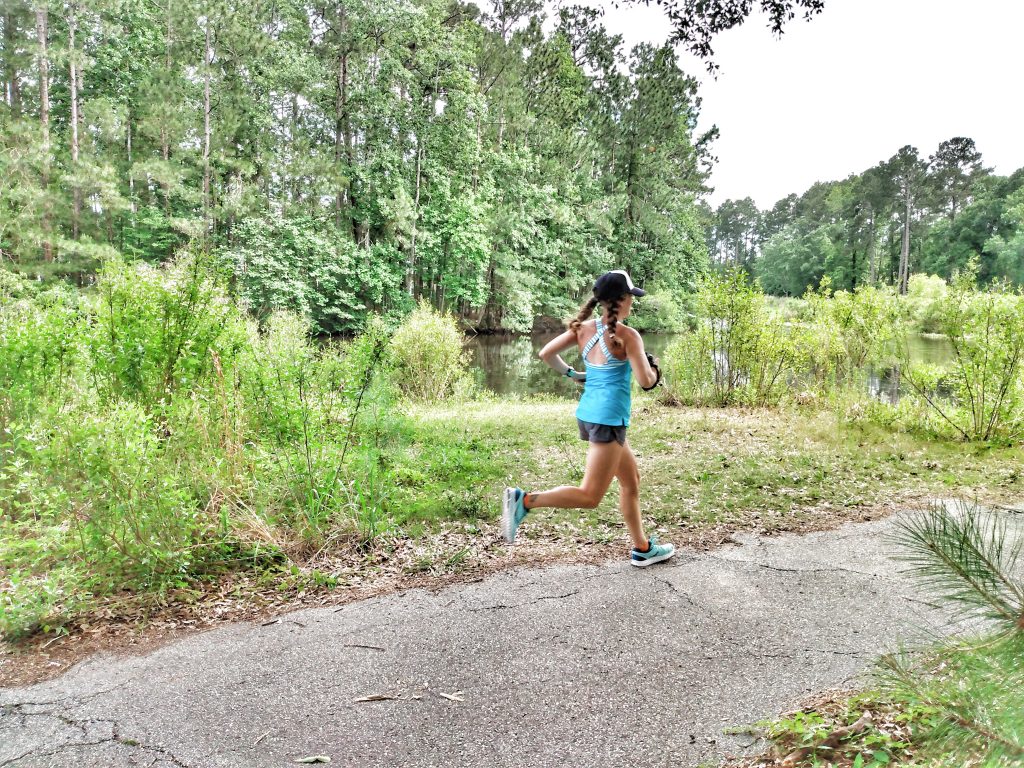 Don't ignore the base work. Yeah, yeah, ultrarunners are known for their stubbornness and willingness to throw caution to the wind. Just look at ultrarunningmeme's instgram account and you'll get the idea. But when you return to ultra running after a long break, you really should treat yourself as if you're a brand new runner.
Start slow. Follow the 10% increase in volume rule (or close to it – this rule is not set in stone but it's a decent starting point for most athletes) to prevent injury.
Incorporate strength training and injury prevention movements
Start with realistic, moderate long runs. Don't be ashamed if that's only an hour or less.
Avoid hard workouts early on (intense speed work, hill work, etc.)
If you've been off the trails, ease back in gradually. Strengthen your ankles, and work on proprioception and balance.
Despite your excitement to make a comeback, don't forget to take those rest days!
Check Your Gear
Such a simple, yet often overlooked step when returning to ultra running.
Check your Shoes
How many miles do you have on those things? Are they packed down? Riddled with uneven wear? Blown out in the toes? Or maybe they are aesthetically fine, but still have 600+ miles in them. If it's time: replace them.
If you can't remember: you should probably replace them.
Give yourself every advantage you can when you return to ultrarunning by making sure you're in a good pair of shoes.
Is that Tailwind expired?
Your closet full of endurance nutrition? It doesn't last forever. Check those expiration dates!
When's the last time you cleaned out your hydration pack?
Listen, I've been there. I've hung up my hydration pack after a run, and didn't realize it would be the last time it was used for weeks – or even months. And when I grab it off of the shelf again, I realize it still has water in the pack. Gross.
Focus on Past Weaknesses
Now is the perfect time to focus on all of your past weaknesses. You know, the ones you spent much of your last race cursing yourself about.
"I should have done more hill work!"
" I really need to get my nutrition in check."
"OMG this pack is killing my shoulders – guess I shouldn't have skipped upper body workouts."
You get the idea. Right now, as you are starting over, is the perfect time to incorporate new habits or address weaknesses you've had in the past. While your mileage is lower you may have the time and mental energy to really focus on adding these new components to your regular training routine.
Enjoy the Journey
Here comes the cheesy, sappy version of Heather again! As I mentioned earlier in the post, down times, and periods of complete rest from ultra running happen. It doesn't make you any less of a runner. But here's the cool thing:
Remember when you crossed your first ultramarathon finish line? Remember how excited you were, how proud you were of how hard you worked to get there?
Well now you get to do it AGAIN.
You get to restart that journey. You get to experience what it takes to go from zero (though let's face it, you are probably much further along than zero) to ultra again. The highs, the lows, it's all there for you to relive. Sure, you could take the mindset of "I CAN'T BELIEVE I LOST ALL OF THIS FITNESS!" or, you can take the approach of "how cool is it to witness what my body is capable of?"
Personally, I recommend the latter.
Happy trails, my ultra running friends.
Heather Hart is an ACSM certified Exercise Physiologist, NSCA Certified Strength and Conditioning Specialist (CSCS), UESCA certified Ultrarunning Coach, RRCA certified Running Coach, co-founder of Hart Strength and Endurance Coaching, and creator of this site, Relentless Forward Commotion.   She is a mom of two teen boys, and has been running and racing distances of 5K to 100+ miles for over a decade.  Heather has been writing and encouraging others to find a love for fitness and movement since 2009.