Last Updated on November 23, 2022 by Heather Hart, ACSM EP, CSCS
There's a massive shift in gear requirements when you progress from endurance events that take place mostly during the day, to more grueling distances or events that require you to run into, and throughout, the night.
For example: while a $20 headlamp may be sufficient for a pre-sunrise 5K, or logging your training run after work, it's not going to cut it for the likes of an ultramarathon.
You're going to need a heavy hitter, like the BioLite Headlamp 800 Pro.
Last month, BioLite offered to send over their latest upgrade in their headlamp lineup for review. My husband Geoff owns the previous model, the BioLIte Headlamp 750, as do a number of our ultrarunning clients, and they all have had great things to say about it.
But I personally was a bit skeptical, because headlamps and I typically do not get along.
If I had to guess, it's been about 5 years since I've run with a headlamp. I've personally never found them very comfortable, and found the light bouncing around from my head to cause a bit of vertigo. So when I discovered that handheld and waist lamps were available, I naturally began to gravitate towards those.
However, even handhelds and waist lamps had their downfalls.
Try tying your shoes with a handheld lamp, or navigating the trails while also holding trekking poles, can be difficult.
And navigating a port-a-potty mid race while using a waist lamp – especially one tethered to a battery pack – is downright comical.
So needless to say, I was willing to give a headlamp another try.
BioLite Background
Before we get into the review of the BioLite Headlamp 800 Pro, I want to give a quick background on the BioLite brand itself.
BioLite is a Climate Neutral certified company, who, in their own words, is on a mission to empower people & protect our planet, through access to renewable energy. Their goal is to produce and provide affordable and durable energy sources to those in the world who experience energy poverty.
As of 2021, BioLite had provided 3.6 million people with clean energy access, meaning they now have safe, reliable ways to cook, charge, and light their daily lives.
(You can read the entire 2021 impact report here.)
In short, the purchase of any BioLite product (they make more than just HeadLamps) helps fund this amazing mission.
BioLite HeadLamp 800 Pro Specs:
Next, let's dive into the technical specifications of this headlamp:
Max Lumens: 800

Bulb Type: LED
Beam Type: Flood / Spot

Battery type: Built In 3000 mAh li-ion battery

Rechargeable Battery: Yes (Micro USB)
Rechargeable While in Use: Yes
Includes a "Run Forever" 3 foot cord, which allows you to engage the Pass Thru+ Charging for extended runtimes, as well as operation in extreme cold (-20°C)

Weight with Battery: 5.3 oz
# Light Modes: 8

Front Modes: red vision, white spot, white flood, white combo, strobe, burst mode (with white spot)
Rear Modes: red visibility light with solid and strobe modes
Battery on Low: 150 hours
Battery on High: 7 hours
Battery on Reserve: 8 hours
Water Resistance Rating: IPX4 (splash-proof/sweat-proof in normal rain & sweating conditions)
MSRP: $99.95
BioLite HeadLamp 800 Pro vs. 750: What's New?
As mentioned above, the BioLite 800 Pro is an update to its predecessor, the BioLite Headlamp 750. So, what exactly are the updates BioLite made?
Increased Beam Distance & Max Lumens
The maximum light output has bumped up to 800 lumens from 750 lumens. (That's right, BioLite names their headlamp models after the maximum lumen output. Pretty convenient, if you ask me!)
The beam distance has increased as well, from 130 to 135 meters on high, allowing you to check out an extra 5 meters of "what the heck was that noise in the woods?".
Constant Mode
Have you ever been running along the trail at night and thought to yourself "is my headlamp getting dimmer?". Well, it probably was. Most headlamps auto-regulate brightness as a means of conserving energy.
The Constant Mode option on the BioLite 800 Pro will keep the brightness and beam distance constant. On the brightest setting, the BioLite 800 Pro will last 2 hours.
To activate constant mode: press and hold the burst button for about 6 seconds, until the blue light next to the letter "C" lights up.
30 Second Burst Mode
No matter what setting you have the headlamp on, if you hit the Burst Mode button, you'll get 30 seconds at the absolute brightest setting, before the lamp returns to it's previous setting.
This is perfect if you are coming up on a gnarly technical section of trail, or simply need some extra light to tie your shoes, or dig through you hydration pack.
To activate burst mode: press the long button with an image that looks like a sunshine (or maybe that's just a really bright light?), on the top of the rear light/battery, behind your head.
Improved Temperature Use Rating
The BioLite Headlamp 800 Pro is now rated for use in -20C to 50C. That's -4°F to 122°F, for all of you extreme weather athletes.
Pass-Thru + Charging
The Pass-Thru+ feature allows you to connect to an external battery/ powerbank and recharge the BioLite Headlamp 800 Pro while in use.
Further, the Pass-Thru+ feature allows the light to operate in extreme temps (outside of the previously mentioned temperature range of -20C to 50C) by circumventing the headlamp's battery with an external power bank.
Reserve Mode
The reserve mode of the BioLite 800 Pro alerts you when you have low battery, and then still provides another 8 hours of light so you aren't stranded in the dark.
Before entering reserve mode, you'll enter "pre-reserve" mode. The light will drop to 100 lumens, and stay there for about ten minutes.
Then, you'll enter actual reserve mode, which provides 5 lumens of light for up to 8 hours. That's not a lot of light, but it's enough to help you in an emergency situation.
Pros of the BioLite HeadLamp 800 Pro:
So, all of the technical details aside, what did I think of the BioLite 800 Pro?
First of all, I appreciate the ability to use both a spot AND floodlight at the same time. It certainly helps alleviate any vertigo issues…as did the fact that this light did not bounce around on my head at all.
But let's get into some more specifics:
Fit & Ease of Adjustment
A headlamp is useless to me if it's not comfortable. And if we're being honest, I have a larger-than-average sized head (as first realized in my 8th grade science class, when we all had to measure the circumference of our heads, and mine was even bigger than the teacher, Mr. Minelli).
I was honestly surprised at how comfortable this light was. I attribute it to the fact that there is an even balance between the light itself, on the front of the band, and the battery pack on the back of band.
The front and back of band itself is made from a moisture wicking material that has less "give" to it than a traditional headlamp band. This is actually a good thing, as it seemingly stays put and doesn't need constant adjusting as it stretches out.
In general, I've found that headlamps can be a HUGE pain in the ass to adjust, especially when your hands are cold, or you're tired, which are both not uncommon things to experience while trail running.
The adjustment points (one on each side of the headlamp) are surprisingly easy to adjust with just a slight pinch and pull, yet stay put when you need them to.
The Ability to Charge on the Go:
There's probably not an ultrarunner out there who hasn't shoved multiple headlamps and/or backup batteries into their hydration pack out of fear of running out of light in the middle of the woods.
The Pass Thru+ feature allows you to plug the (included) micro USB cord into the battery on the back of the light, and run it to an external power bank or battery. Depending on how large of a power bank you use, I imagine you could run this lamp throughout the night and never once have to worry about running out of light.
BONUS FEATURE:
There is a clip on the "Run Forever Cable" that allows you to clip the cable to your hydration pack, making the cord and power bank system less bulky or messy (i.e. less "stuff" to get tangled in).
It Fits on My Bike Helmet
Standard bike lights that sit on top of helmets aren't comfortable for me. They are surprisingly heavy, and after about an hour of riding, start to hurt my neck.
One night I decided to give the BioLite HeadLamp 800 Pro a try on my helmet during a 2 hour night mountain bike ride. I honestly didn't have high hopes, I thought it would slide off the helmet, especially considering we were riding some rough single track.
But the light not only stayed put, it performed so well I was able to keep my handlebar lights running on low.
Articulating Light
The front light angles up and down, so you can get a the exact angle you need based on your preferences and terrain.
Battery Indicator Lights
No more guessing "hey, I wonder how much longer this light is going to last"! The indicator lights on the back of the battery pack will give you a good idea of how the battery is holding up.
Lock Mode
There's a lock mode on the Biotite HeadLamp 800 Pro, to prevent the light from inadvertently turning on while in your bag.
The irony being, before I knew this, I drove from Myrtle Beach to Charlotte NC for a race, only to get there and realize my headlamp had been illuminating the inside of my luggage for the last 4 hours.
To enter Lock Mode: press and hold the light for 8 seconds to lock or unlock.
Cons of the BioLite HeadLamp 800 Pro:
I'll be honest, as a whole I really do like this headlamp. But for the sake of a thorough review, I'm going to highlight a few perceived "cons" of the BioLiteHeadlamp 800 Pro.
There's a Learning Curve
This is likely a "me" issue, as I've always bumbled around with technology. But I had to sit down and watch a Youtube video on how to use all of the features of this headlamp.
Like other headlamps on the market right now, the BioLite Headlamp 800 has a "memory" feature, in that when you turn it on, it will turn on at the exact same setting it was on when you turned it off.
To switch from setting to setting, you have to push the front button twice, rapidly. If you push the button, pause, and push it again, it will turn the headlamp off.
This is probably obvious to many of you, but it took practice on my part. And while it didn't take a ton of practice, it certainly was not intuitive right out of the box.
IPX4 Rating
I live in the SouthEast. More often than not when it rains, it's not just a "light" drizzle. It's typically the type of downpour that leaves you feeling like you just stepped out of your shower at home.
Further, we tend to run through the swamp…a lot. Ankle to knee deep water is not unheard of. There is always a possibility you're going to drop something.
Case in point: I once dropped my cell phone in shin deep water at Frozen Hell Hole Hundred. Surprisingly, it still worked after that.
Anyway, the BioLite HeadLamp 800 Pro is only ranked IPX4, which means it is splash-proof/sweat-proof in normal rain & sweating conditions.
This is not an uncommon rating for a running headlamp, however, there are plenty on the market with higher water resistance, if not waterproof ratings. Knowing the adventures I tend to get myself into – and how clumsy I can be at times – I do worry if this headlamp will be able to last.
Final Thoughts:
The "cons" aside, the BioLite HeadLamp 800 Pro has definitely earned it's "pro" rating. If you are an ultrarunner, adventure racer, or other athlete who spends loads of time training and racing after dark, and you need a reliable, bright, comfortable headlamp, the 800 Pro will definitely be worth the investment.
Questions about this product or review? Leave a comment below!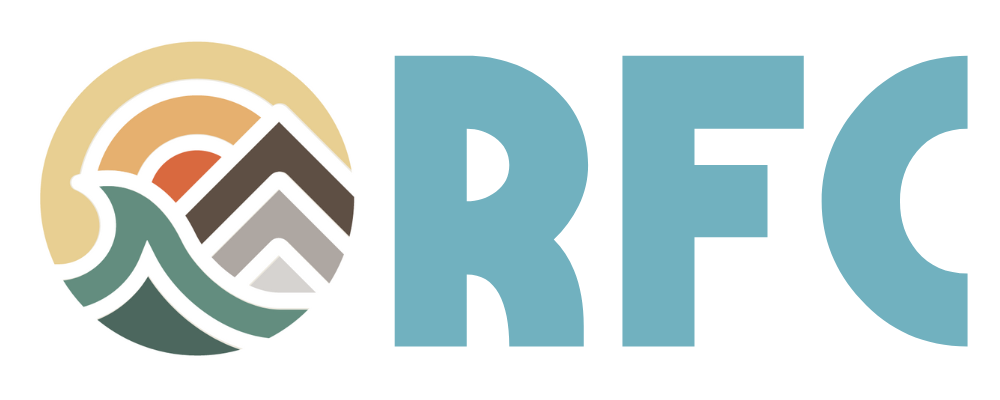 BioLite generously provided the HeadLamp 800 Pro to me at no cost for review purposes. As always, all opinions, pros, cons, and recommendations are my own.
Heather Hart is an ACSM certified Exercise Physiologist, NSCA Certified Strength and Conditioning Specialist (CSCS), UESCA certified Ultrarunning Coach, RRCA certified Running Coach, co-founder of Hart Strength and Endurance Coaching, and creator of this site, Relentless Forward Commotion.   She is a mom of two teen boys, and has been running and racing distances of 5K to 100+ miles for over a decade.  Heather has been writing and encouraging others to find a love for fitness and movement since 2009.