Last Updated on November 25, 2019 by Heather Hart, ACSM EP
Inspiration for the posts I write come from all sorts of places. In this instance, I am 7 days post 24 hour race, and 5 days deep into a gnarly head cold. It's far from enjoyable, but certainly not unexpected. Ask any endurance athlete, from ultra runners to Ironman triathletes and they will tell you that getting sick after a race is actually, and unfortunately, quite common. In this post we'll dive into what effects extreme endurance events like ultramarathons have on your immune system, and why we get sick after races (the actual reasons may surprise you).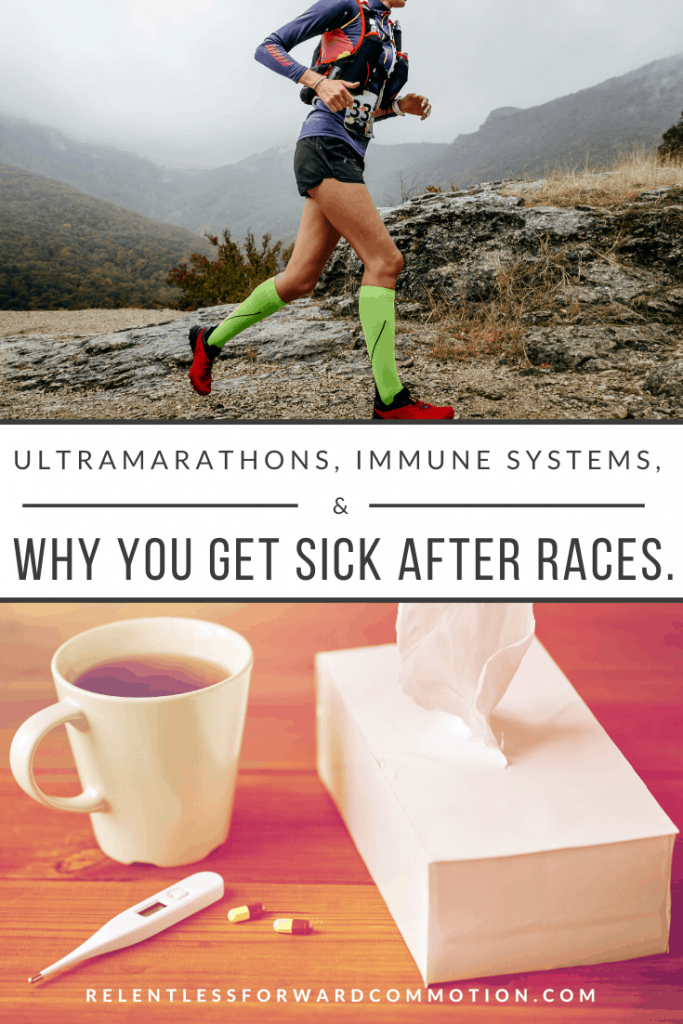 How Does the Immune System Work?
First, let's go through a quick and bare bones refresher of how the immune system works:
Your immune system is a vast network of cells, organs, proteins, and tissues within your body. The immune system's responsibility is to distinguish between what is supposed to be in your body (i.e. your own tissue) versus foreign invaders (bacteria, viruses, parasites, fungus, etc.). When a foreign body is found, a healthy immune system goes through a number of cellular responses to essentially destroy the invaders, therefore keeping you healthy.
Picture the video game Pac-Man: phagocytosis of a pathogen actually looks like that, and it's pretty cool.
But, when your immune system is weakened or compromised, it can be overwhelmed by and unable to fight those foreign bodies, and thus, you get sick.
The exact processes of the immune system are quite fascinating and much more complex, but for the sake of this post we'll keep it short. Healthy immune system: fights off the viruses your pre-schooler brings home, weakened immune system: no match for the toddler germs.
How do Ultramarathons Affect your Immune System?
For years it was believed that extreme exercise alone was enough to temporarily lower your immune system, thus making you more susceptible to getting sick. Here's why: Initially, during a run, the number of immune cells in the bloodstream increases dramatically. Some cells, like natural killer cells (a type of lymphocyte that launches attacks against infections) increase tenfold. But after the race, some immune cells in the bloodstream decrease in number substantially, sometimes falling to lower levels than before exercise started for several hours. This is called the "open window" hypothesis. For a long time scientists interpreted this drop in immune cells after exercise to be immune suppression.
Research now shows that fewer immune cells in the bloodstream for several hours after an acute bout of exercise does not mean that these cells have been lost or destroyed. Rather, the cells have moved to sites in the body that are more likely to become infected. Therefore it's now believed that simply "running" won't lower your immune system
So in short: we can potentially rule out the actual act of running. Surprised? Me too. That's why staying up to date on research is wildly helpful and important. So if we can't blame the actual act of running, what do we blame? Well for starters…
Lack of Sleep
During sleep, your immune system releases cytokines, a type of protein that targets infection and inflammation. Sleep deprivation can decrease production of these cytokines, as well as other infection-fighting antibodies and cells. In fact, research shows that missing even one night of sleep will have an effect on the production of these cells (source). A race like a 100 miler, 24 hour ultra, or beyond doesn't just limit your sleep…it typically completely erases it for the duration of the race.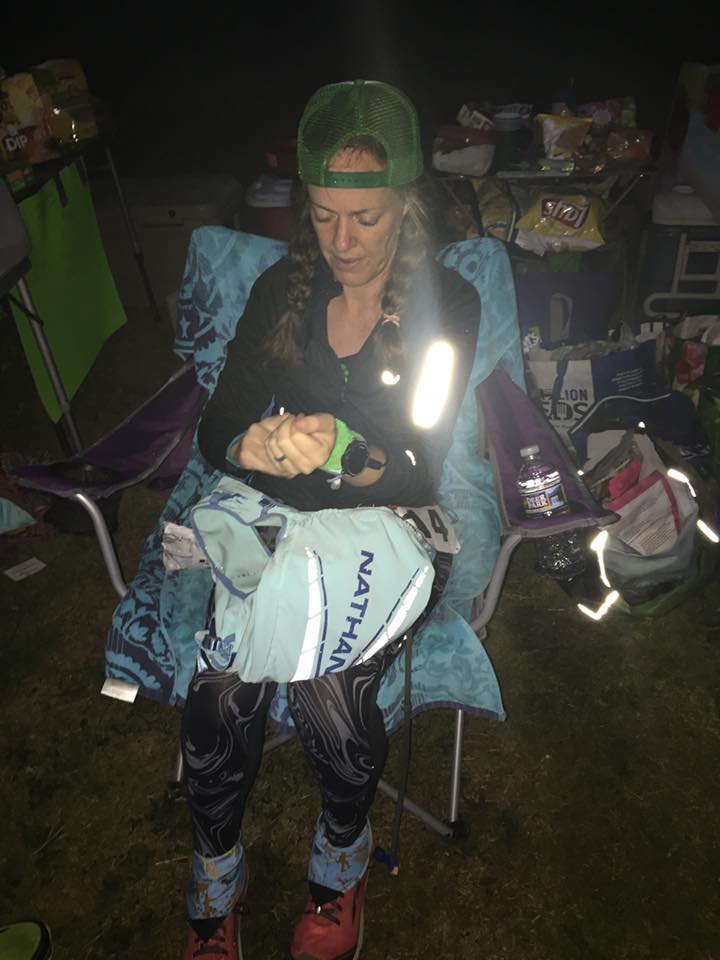 Exposure to More Germs
A recent study by James Turner and John Campbell of the University of Bath contends that the simple act of participating in the event exposes you to a greater likely hood of coming in contact with something infectious.
"Moreover, we contend that attendance at any mass participation event—whether it is a marathon or otherwise—is likely to increase the risk of acquiring novel infectious pathogens, which are in abundance due to the mass gathering of people." (source)
When you think about how many hands reach into the bowl of chips, or how many other runners touch the spout of the water cooler, or the door to the port-a-potty, this theory makes perfect sense. Add in travel to and from the race, and you've likely unknowingly exposed yourself to countless germs.
Psychological Stress
While you may enjoy ultrarunning (who doesn't!?) the subconscious psychological stress of this sport still takes it's toll. From worrying about cutoff times, to hitting an emotional bonk, to trying to stay awake, to simply being on trail at night and hearing something jump out of the bushes – our body interprets it all as stress.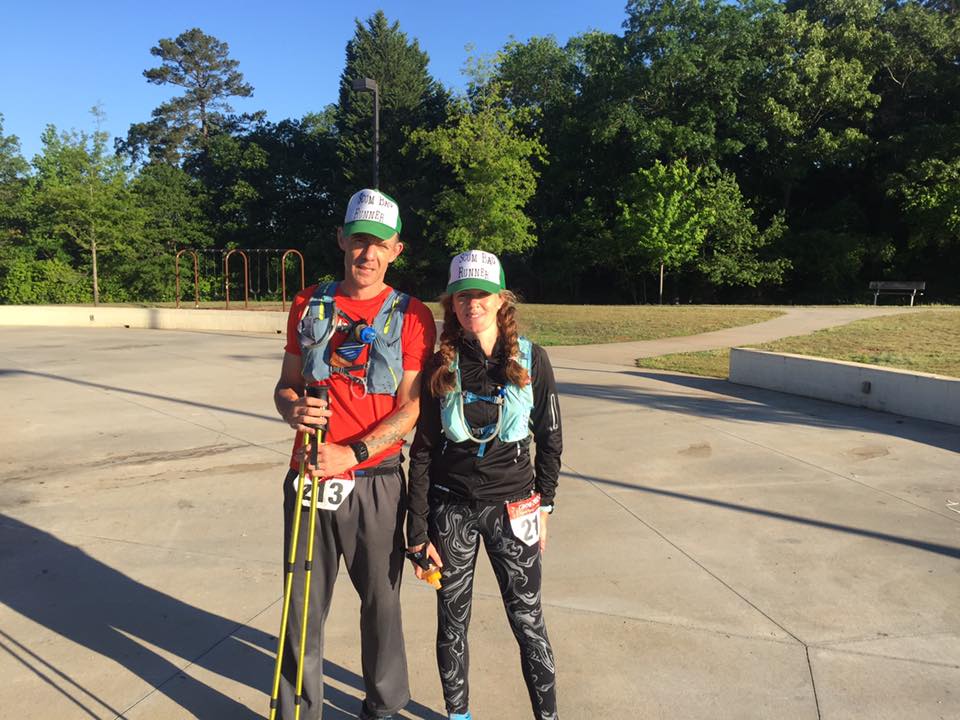 Acute bouts of psychological stress actually activate the immune system. But chronic stress results in the exhaustion of the immune system, making it less effective at responding to new stressful events or new pathogens (source).
In the case of ultrarunning, it's important to remember that the physical and psychological toll doesn't come only on race day (which would be an acute instance of stress). It accumulates over months and months of training- a chronic stress.
How Can You Prevent Getting Sick After Extreme Events?
A lot of these tips are going to sound familiar: because you should be doing them anyway, in order to ensure optimum performance and recovery during regular training and racing.
Sleep
Ultrarunners can't really help the fact that they miss sleep during an event, it's simply part of the sport (at least for those of us who take more than 15 hours to finish a 100 miler). But what you can do is ensure that you get quality sleep both before, and after the event. Focusing on getting adequate sleep (8-10 hours nightly recommended for extreme endurance athletes) throughout your training can help keep your immune system in tip top shape.
Even more interesting (in my opinion) is the concept of banking sleep. Multiple studies show that extending the amount of time you normally sleep in the days leading up to the race can not only enhance performance, but aid in recovery (source and source).
Taper & Recover
Do not ignore the importance of a proper taper before your race, and adequate recovery periods post race. The purpose of a taper is to allow your body to recover from and adapt to the physical stresses of training, allowing you to show up to race day rested and healthy. A recovery is the same thing on the other end: allowing your body to rest and recover from the race.
Related post: How Long Should I Rest after an Ultramarathon?
Nutrition
As athletes, we tend to think of nutrition in terms of how it can help our body perform and recover, in regards to our sport. However, nutrition is also vital for immune system function.
According to a review article titled "The Effect of Nutritional Elements on the Immune System" the dietary factors that cause harm to your immune system and immunity functions are either deficient intake of macro-nutrient elements (fat, carbohydrate, protein) or deficiency in some specific micronutrient elements (vitamin, mineral, water). Balanced nutrition, especially in terms of adequate vitamin, mineral and protein intake, enhances the resistance against infections.
During an ultra, nutrition can be hit or miss (I'm certain 5,000 calories of Tailwind and grilled cheese alone isn't considered a well balanced diet). However, ensuring a well rounded, balanced diet full of fresh foods, lean proteins, healthy fats, and whole grains, both before and after your race, can help boost your immune system.
Hydration
Drink up! Again, as mentioned in the nutrition section, athletes tend to think of hydration as a means of enhancing performance and recovery. But, proper hydration status is vital for pretty much every single bodily function…including your immune system.

Proper hydration encourages the production of saliva which contains high levels of Immunoglobulin A (IgA); the body's first line of defense. IgA is an antibody that plays a crucial role in the immune function of mucous membranes, mainly in the respiratory and digestive tracts.
Be Mindful of Germs
Above, we discussed how mass gatherings of people – like at a race – can leave you more susceptible to infection. Be mindful of this added risk, both during travel before and after the race, and during the race. Wash your hands frequently, if possible. Try your best to not share any food or drinks with anyone else. Avoid touching your eyes, nose or mouth . Basically, all of the germ 101 stuff that you were taught in kindergarten.
Related post (kind of): Ultra Runners vs. Toddlers – a Sticky List of Similarities
Should I take supplements?
Great question. And my short answer is, as always: maybe. Effectiveness of various supplements is still wildly debated. Further, most supplements are not tested nor regulated by the FDA. Therefore, anything you decide to take is definitely done at your own risk, and should be discussed with your healthcare provider.
That said, here are a few notable supplements I've come across in research:
Glutamine

According to one study, the concentration of glutamine in the blood is reduced by up to ~20% after an ultramarathon (source). The same study states that intake of glutamine before and after an ultra-marathon reduces the frequency of infections.
Cordyceps
Cordyceps is a type of wild mushroom grown at 3000 to 4000 m above sea level around the Himalaya Mountains in Tibet and the high regions in China. It has been used in traditional Chinese herbal medicines for years. Cordyceps are now also grown artificially in labs, making them more widely available for supplementation. Cordyceps have long since thought to have the ability to boost athletic performance. But research shows that cordyceps may also have immune system enhancing effects.
The results of one study showed that one strain of cordycpes (c. militaris) could improve the index of immune organs, increase the number of white blood cells in the blood, enhance the delayed type hypersensitivity, and improve the content of serum hemolysis in mice, indicating that C. militaris polypeptide can improve the immune function of mice (source)
Vitamin C
It's seemingly common knowledge that when you have a cold, you should reach for your orange juice. It's the vitamin C we are after. Vitamin C contributes to immune defense by supporting various cellular functions of the immune system (source).
One study of runners participating in the Comrades Ultramarathon provided evidence that daily vitamin C supplementation (600 mg dose) may enhance resistance to the post race upper respiratory tract infections that occur commonly in competitive ultramarathon runners (source)
Echinacea and other herbal remedies
I'm adding these to the list, because they are commonly touted to having immune system boosting benefits. Research on many herbal supplements tends to be spotty, as is often the case with natural remedies. One article I read stated that these inconsistencies in published results regarding herbal remedies effects on the immune system are mainly due to limitations such as lack of standardization to active ingredients (source). This is notable, because it's important to understand that herbal remedies purchased over the counter are also spotty when it comes to standardization of active ingredients.
In other words: you never know exactly what you are getting (buyer beware. This truly goes for all supplements. )
That said, one study claims that use of the echinacea plant extracts as a means of prevention (2400 mg/day) over 4 months appeared to be beneficial for preventing the common cold (source).
Eliminate Stress
Unless you are an elite athlete, this one is pretty laughable, but let's give it a try anyway. During peak training, race weekend, and recovery, try to eliminate stress as much as possible. Ask for help, delegate tasks, do whatever you need to do to take something off of the ever-full-plates that so many of us have, juggling work/life/kids/relationships/and other responsibilities.
Conclusion
The immune system is just that – a system. There are many working pieces and processes to the immune system that keep it functioning properly. Therefore, your approach to keeping your immune system healthy is multi-faceted. Can you, without a doubt, prevent getting sick after a race? No. If you could, I'd bottle that recipe up right now and make millions.
But understanding how ultramarathon training and racing can compromise your immune system, as well as taking precautions to try and keep your immune system boosted, can hopefully help prevent future post race illnesses.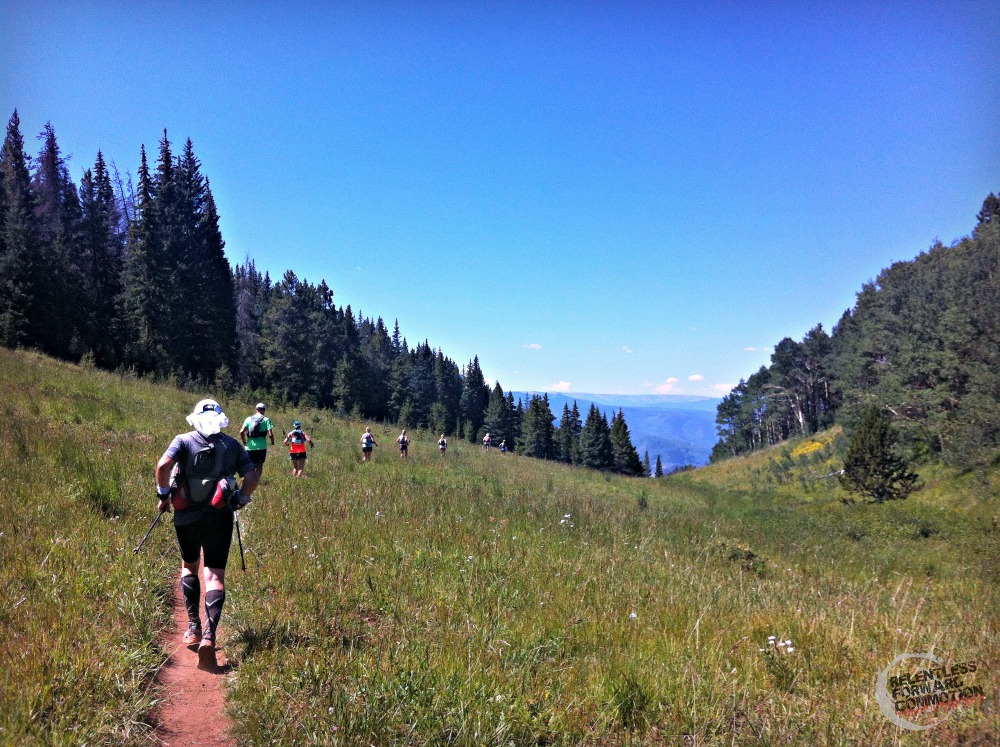 These tips listed above are honestly not that different from what athletes should be doing in order to ensure optimum performance and recovery when it comes to running. Eat well, stay hydrated, get plenty of sleep, and keep stress to a minimum. Your body – and your race times – will thank you!