Ultramarathon is a sport where experience pays off. In short: the more mistakes you make, either training for or racing ultras (because you WILL make mistakes) the more wisdom you will gain for your next ultra adventure. It's no secret that I've made my fair share of mistakes over the past 5+ years in the world of ultramarathon. Which is why I'm excited to share that I'll be working with a performance nutritionist for my next ultra training cycle.
Ultramarathon Training?
Yep.
Where do I even begin to unpack this one for you guys? Let's first start with the obvious cat out of the bag: I've just finished up week 1 of a new 100 mile training cycle. Let's be clear: I desperately needed the break I took over the last 7 months (where does time go?) Physically and emotionally, my body NEEDED time off from racing and training. And I'm actually quite proud of how well I respected my body's need for that break. I've remained active, but more in the "I'll do what I want, when I want" style.
And it's been amazing.
But the urge to hop back onto the training wagon and chase another 100 mile dragon has been bubbling up in my soul recently – and I'm ready. Running ridiculously long distances for fun is a part of who I am. There is so much more to me than running, of course, but ultra is a mighty big part of the "Heather" puzzle. And honestly?
I miss it.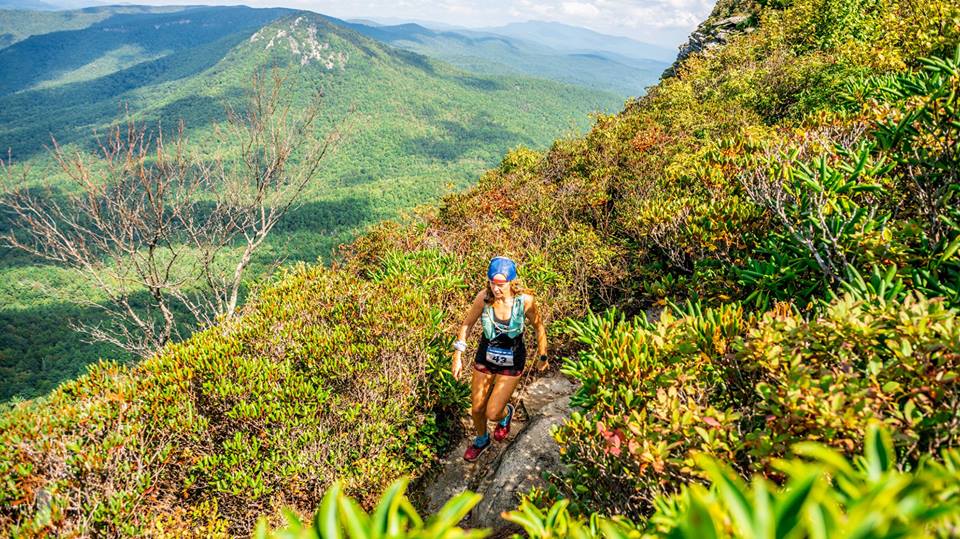 So I put my name in the hat for running Ancient Oaks 100 in December, in Titusville, Florida. The entry process, according to the website and the race director, is "completely unfair". I have zero idea how Mike Melton, RD, chooses, but I told him in my email that my return to this sport is now in his hands. If he picks me, awesome. If he doesn't…well I'll keep training anyway, because google tells me the wait list is often a successful means of entry as well.
Either way, I've got my heart set on another 100 mile finish.
Enter: the Performance Nutritionist
Coincidentally, as soon as I had set my mind on this new goal, I received an email from Wilfredo Benitez, MScN, M.Ed. , the Nutritionist behind On Pace Wellness. He asked me if I've ever considered working with a sports / performance nutritionist. The answer was a resounding YES, and here's why.
1. My nutrition Needs a major overhaul
Let's not beat around the bush. My nutrition needs help. I know that my diet isn't as bad as it could be (I'm not living on cereal and pop-tarts). But I also know it could be much, much better (I likely need more vegetables and more variety).
You see, I am a creature of habit. I eat the same handful of foods, every day, almost always. Am I lazy when it comes to my diet? Maybe…but more so, I just think I just like familiarity and comfort when it comes to food. And while I definitely have enough knowledge to "do better", that can sometimes be overwhelming. It will be awesome to have an outside, professional perspective look at my diet and say, "OK, we need to specifically add this nutrient, or that mineral…" etc.
In my mind, I'm still a spring chicken (ha). But at age 38, I am beginning to realize that my body isn't as resilient as it was in my twenties. I want to be healthy and happy for at least another 60 years or so…and hopefully running throughout those years.
2. Optimal Recovery
Ultramarathon training is incredibly taxing on your body. Recovery is arguably equally as important as logging training miles in the first place. Improper recovery almost starts a domino effect in your training cycle. When you don't recover well, your subsequent workouts start to suffer. It becomes a cycle that's hard to escape.
But proper nutrition can absolutely aid in optimal recovery. Your body quite literally uses the food you eat to repair and rebuild tissue (muscle, bone, etc.) that is damaged during workouts. It only makes sense that some foods are better than others at this task. I want to make sure I'm eating the "right" ones for the job.
3. Preventing Burnout
There were a handful of factors that contributed to my ultramarathon burnout last year. Nutrition – or my lack of proper nutrition – was definitely a factor. Last fall I wrote about how I was trying to make a conscious shift away from the "ultramarathon diet" mentality. Meaning: just because you ran 70 training miles in one week, does not mean that you can subsist on pizza and beer.
I know you know what I'm talking about.
Since I wrote that post, my diet has most definitely gotten better, but it still needs some work. I'm confident that working with a performance nutritionist, as well as a complete overhaul to my training plan will help prevent burnout.
4. Accountability
Accountability is something that I deal with every day as a coach. You see, many of the athletes I coach know what to do. They don't necessarily need me to program their workouts – they could figure it out on their own. But having me program their training – and follow up to make sure they've done what I've asked – benefits the athlete two fold. First, they don't have to think about programming: I do it for them. One less thing on their shoulders. Second, they are less likely to skip workouts or fall behind on training, because they know I'm going to be checking in with them.
I feel the same will work well for me and nutrition. That's not to say that I already "know how to do this" – I don't. The basics of healthy nutrition, yes, but that's where it stops. It will be awesome to have external knowledge (far greater than mine), and accountability on this journey.
5. Performance
Let's be honest: it would be awesome to set a P.R. My goal going into this 100 mile training cycle is to stay healthy, and that's it. I'm not gunning for a specific time (other than beating the cutoff). But we can all admit it: there isn't a runner on earth who wouldn't be stoked to beat their best time, simply because their body was in peak shape.
And that's kind of where I am. My goals, in order of importance, are:
Finish a 100 mile training cycle feeling healthy and strong.
Finish the 100 mile race.
If at all possible, set a personal record (currently at 28:13:43 for 100 [ish] miles)
I begin working with Will this week, and while a little nervous to leave my "comfortable" ways when it comes to nutrition, I can't help but be excited. I'm hopeful that this will be one of the missing puzzle pieces in my personal ultramarathon journey. I plan to update my weekly training here on the blog, and include commentary on my nutrition journey.
So…stay tuned? (And cross your fingers that Mike Melton lets me into his race, haha)
For more information on On Pace Wellness, and what services Will offers, check out his website at https://www.onpacewellness.com/ .