Last Updated on May 5, 2020 by Heather Hart, ACSM EP, CSCS
Let's talk about the elephant in the room: ultramarathon burnout. In a community where the more extreme something is, the more it is seemingly celebrated, caution and moderation are rarely discussed. But I'm going to go there.
Disclaimer: in much of this post, we're going to talk about me, and my experience. It's my blog after all, and if we're being honest, this whole "blogging" thing initially started as a means to talk about ourselves. But, my hope is that in sharing my experience with ultramarathon burnout & my subsequent (ongoing) recovery, I can help others who are going through a similar experience. Or better yet – help prevent others from falling to the pit of burnout despair in the first place.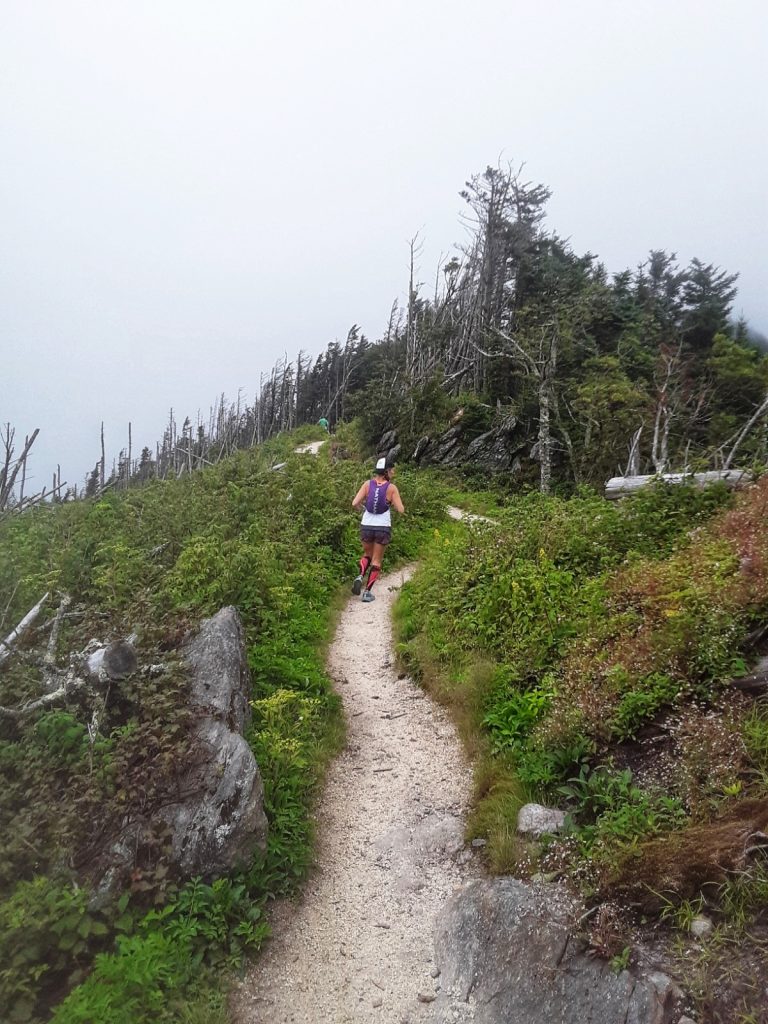 When I first started running back in 2009, it seemed that those who ran multiple full marathons (26.2 miles) in a single calendar year were considered extreme. Those with Marathon Maniac status were hardcore. Typically, people picked one "A" race per year, and worked everything else in around that. Following specific training recommendations, such as the 10% rule, or a proper recovery after a training cycle and subsequent race, was the norm. Those who did too much often ended up injured.
Then I discovered ultra running, and my world, and everything I knew to be true about running, was turned upside down.
Suddenly running multiple 26.2 distances per year was normal, because it was a part of training. Hell, a marathon distance training run would often be your typical Saturday. But it gets even crazier: it's completely acceptable in this community to tackle multiple 100+ mile distances per year. Or month, even. Some runners will hop into a race of this magnitude not even simply under trained, but from a point of being in absolutely no training cycle at all, under the guise that "ultras are all mental anyway".
You can do anything you set your mind to, right?
It's like the accepted science of a training cycle and proper recovery goes out the window when we're talking about ultras. We are an extreme bunch, and many of us are led by the emotions tied to the suffering of the sport as well as "overcoming tough things", rather than caring about science or the long term effects on our bodies. And it certainly doesn't help that as the sport of ultramarathon continues to boom in popularity, there are more and more amazing events that we all want to do – and don't want to waste precious time on recovery or proper training cycles.
I am as guilty as the next person, don't get me wrong. (Pot: meet kettle.) I know the science. I am a certified exercise physiologist. My undergraduate studies were in exercise science. I would NEVER let my clients do what I did. Yet, the voice of the demons I ran from were much louder than the voice of scientific reason. The FOMO overpowered the education.
Now, before I go even further, I will acknowledge that ultra training and road race training are inherently different, well beyond simply the terrain you run on. Often the focus in the ultra world is long, slow distances rather than specific hard workouts. Combine that with the fact that off-road workouts are seemingly gentler on the body, allowing runners to do more with less risk of injury.
But ultimately: (most) human bodies are not infallible. I say most, as we are surrounded by amazing people in this community capable of absolutely surreal feats. And our minds ARE powerful. They can push us to go so much further than our bodies want to.
Until our bodies give up. And this past year, my body finally gave up on me.
My Path to Ultramarathon Burnout
If I had to pinpoint where I started running myself into the ground, it would be the summer of 2018. I had beefed up my training for the Barkley Fall Classic, which I was supposed to run that September. It was a dream race of mine, and so I started grinding. And in the beginning, I felt AMAZING.
A typical day for me usually included 90 minutes of strength training, 1-2 hours of teaching a group fitness class (either Spin, plyometrics & strength, or sometimes both), a 6-10 mile run, and then around 2 hours of mindless stair climbing, while wearing a 20+ lb rucksack, up and down the stadium stairs at our local football stadium. On the weekends, there was always a long run. I'd typically burn upwards of 4,000+ calories a day, and refuel with whatever the hell I felt like, because I was always hungry.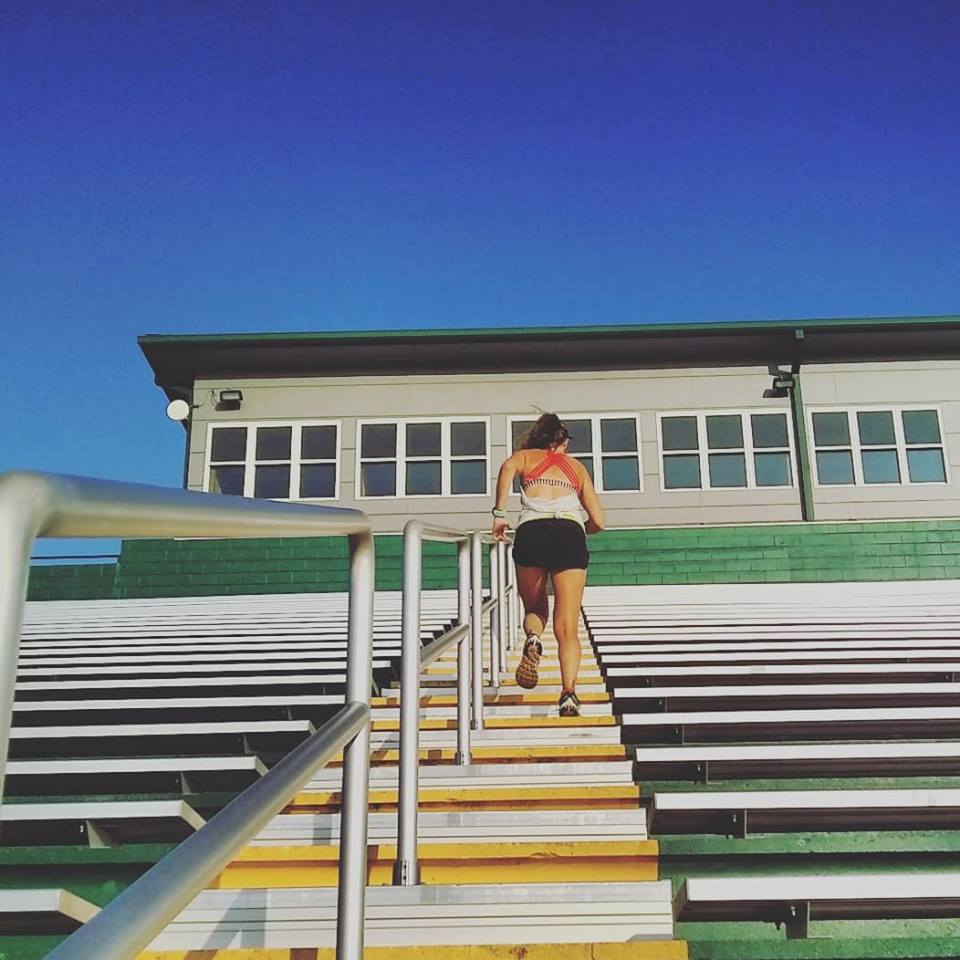 But then Hurricane Florence hit, and last minute my BFC dreams were crushed. So I ran a different mountain 50K instead.
And then my Dad died.
Of course, I dealt with that exactly as one would expect: I ran. A lot. At this point I had also received a charity entry to the Georgia Death Race, so my aforementioned hours upon hours of workouts a day continued. There were some highs and lows in there, of course, but I kept going.
In January of 2019 I had what I consider a successful 100 mile finish. Everything went according to plan. Except, of course: my non existent recovery plan.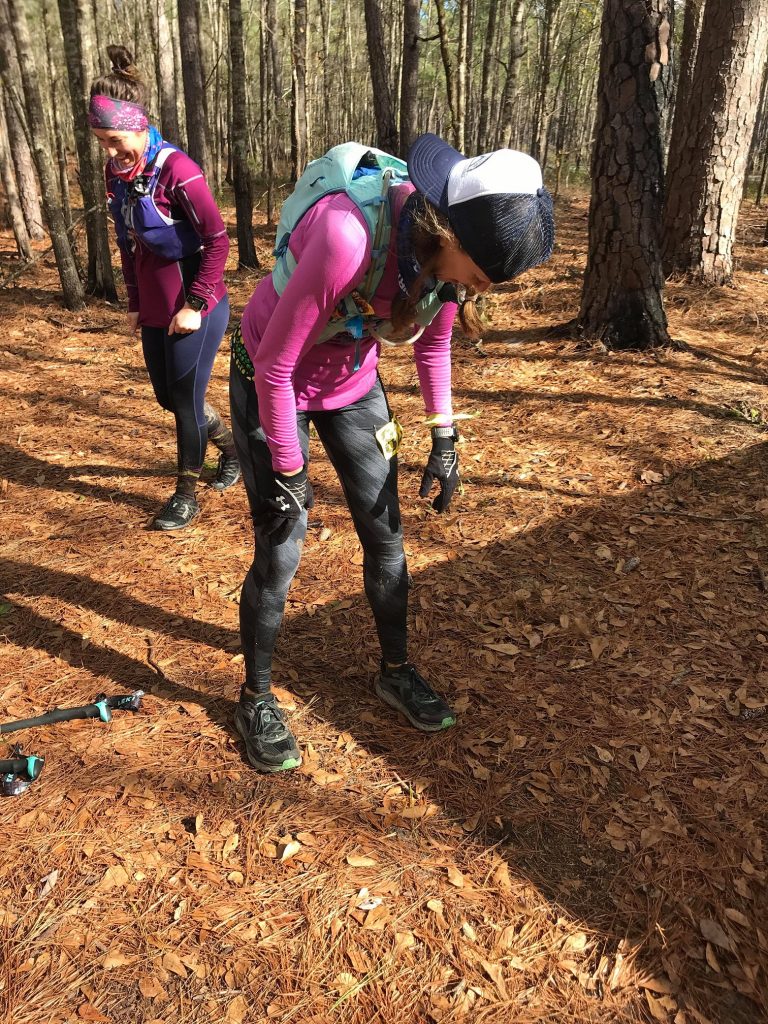 Because 2 weeks later, I raced, and won, a 6 hour event on a tough course. My body wasn't even CLOSE to recovered from the 100 miler, but I did it anyway.
And I kept pushing, and pushing, and pushing. I DNF'd a difficult mountain 50K halfway through (Conquer the Rock), and two weeks later showed up to the Georgia Death Race an absolute mess. I DNF'd around 30 miles in. At the time, I believe I told everyone I was "undertrained" but the reality was, I had already hopped on the fast track to burnout town.
But it was OK, because while I was racing that 100 miler in January, my name was drawn for the Vermont 100 in June. So I kept training, and pushing, with dreams of finish lines in my mind.
In June I raced the Hell Hole 50K, and won. And then ran 16 more miles on top of it to complete 50 miles as a part of my VT 100 training. And literally the VERY NEXT DAY I tore a calf muscle.
I was forced to rest from running for a little bit, and forced to pull out of VT 100, but I kept grinding away in the gym. I ignored all of the signs my body was giving me that something was wrong. I kept eating like I lived at a perpetual ultramarathon aid station. When I could run again, I did…and hopped into a mountain 25K that kicked my ass (this should have been a screamingly obvious sign) a handful of other short distances. And I foolishly tackled a 24 hour race I had no business running (because I was not only not properly trained, but I was running on fumes). I ran over 70 miles on windy single track trails and won the race.
Three weeks after that, I showed up to a 25K on a flat course (Last Chance), and it felt like the hardest thing I've ever attempted.
And then my body told me to go to hell.
I got really sick. I coughed myself silly, and developed a prolapse. I gained a ton of weight. When I went to the doctor, my blood pressure was higher than it's ever been in my entire life. I couldn't sleep most nights. I was depressed. I was angry. I couldn't focus on my work. I didn't recognize myself when I looked in the mirror. I was miserable to be around – and I didn't need anyone to tell me that – I could feel it.
I tried to blame everything else that I could. I wasn't eating enough, the resting metabolic rate test said so! Maybe it was a hormonal thing. Is it my thyroid? Maybe I was eating too much soy. Maybe I was slacking on my training (ha). Maybe I was lifting too much. Am I going through early menopause? Maybe that ROAR book will help. Maybe I'm just sick of the running world. You name it, I blamed it.
But the truth was simple: I was burnt out.
Burnout Recovery
I won't lie to you and say that a light switch went off when all of the aforementioned stuff started happening. It wasn't a slap in the face that said "Heather! You're burnt out! You've done too much!" Like many things in life, when it comes on gradually, you often don't notice the tell tale signs. Before you know it, you're in deep – and you still don't see it. Nope. Instead, it was a gradual realization that came after I stopped with the denial, anger, and "woe is me" feelings.
Everywhere I looked, other people were seemingly able to do more and more, without negative repercussions. It left me feeling frustrated. As a coach and somewhat public person in this sphere (with the blog) I felt as though I had a reputation to uphold. I am an ultrarunner, damnit…I should be running – and succeeding at – ultras.
But I wasn't. And that was a hard pill to swallow.
It took a lot of soul searching and connecting the dots to have the following realizations with myself:
I am not everyone else. Some people can go hard non-stop and be successful in this realm, but my body can't, and that's OK.
I hadn't taken a proper "break" from training in years, unless it was because of injury.
I only have one body, I should really take care of it.
True success in MY running world means finding the balance that helps me become stronger and healthier, NOT running every damn race I can find just because I can.
Finishing ONE big race a year, and knowing I did it well, can be just as rewarding – if not more – than struggling and grasping my way to finish lines.
As much as I love it, and seemingly eat-breathe-sleep running: running does not define me.
Have I mentioned that I am not everyone else? And that is actually quite an amazing and awesome thing.
Even before races started getting canceled left and right, I vowed that I wouldn't run a single long ultra in 2020 (I may train for a 50K before the year is over). I withdrew from everything I was already signed up for. And I reminded myself that this would not make me any "less" of a runner, if anything, it would hopefully make me a stronger one.
I rested, and focused on healing the prolapse (which I will always have, but have gotten to the point where I'm mostly asymptomatic).
I've started incorporating shorter, purposeful workouts. Speed work. Tempo runs. Remembering what a normal cadence and turnover feels like, vs. the slow "ultra shuffle".
I've been cross-training more, and spending more time on my mountain bike: something I never had time for when ultra training.
Yet even with the aforementioned things, I've been keeping my workout times in the moderate range: 45 minutes to maybe 2 hours – NOT 6-8 hours a day.
I've started focusing on my diet. As in: make healthier choices. Eat normal portions. The world is not my aid station, and being an ultra runner does not give you freedom to eat like an asshole. Not every long run has to be followed up with celebratory pizza and beer.
And as a result, I'm sleeping better. I'm slowly shedding the excess weight. I'm happier. I don't feel like the world is about to crumble around me (which is ironic, considering the state of the world right now), and even though my "long run" is currently only at 8 miles: I feel stronger than I have in a long, long time.
My Warning to You
Listen, I'll be the first to admit that the appeal of doing crazy things is hard to resist. Accomplishing extreme feats, the kind that you even doubted you could do in the first place, is addicting.
For some of us, suffering is hard to resist. Going all out is seemingly all we know how to do.
But I'm going to put on my coach hat for a second now. Prior to all of this, I'd log into Facebook or Instagram, and constantly see other runners finishing these kickass races or challenges and feel envious. But now, with a clearer mindset, I often log into Facebook or Instagram and see runners headed down the exact same path to burnout, only they don't recognize it. A chronic cycle of injuries, only to hop back into ultra distances the second the pain is gone away. Feeling like you only get slower, despite running and racing more than ever before. Weight gain. Exhaustion. Depression.
Chances are, I'm not your coach, I know I'm not your physician, and I'm definitely not your mom. So I'm not going to tell you what to do. But I am going to highly suggest that if any of what I've written in this post resonates with you:
take a step back.
One of the amazing things about the ultra community is our ability to overcome and conquer the seemingly impossible. And we aren't super human athletes: we are regular people. We've got 40+ hour per week jobs, and kids, and so many "life" struggles of our own, but we still show up and prove that the impossible IS possible. And that is so amazing.
But what I hope to see more of is people who are able to continue to show up and do these amazing things for years, even decades to come. We tend to celebrate what the human body is capable of, while often ignoring that the human body can be finicky, even fragile, when not treated properly. What I'd love to see is a community that acknowledges the extreme, but recognizes that balance is pretty kickass – and necessary- too. Especially if we want to keep our bodies healthy enough to CONTINUE chasing these amazing goals. And I hope that we can learn to celebrate self care as much as we celebrate extremes. Because both are pretty powerful things to conquer.
Heather Hart is an ACSM certified Exercise Physiologist, NSCA Certified Strength and Conditioning Specialist (CSCS), UESCA certified Ultrarunning Coach, RRCA certified Running Coach, co-founder of Hart Strength and Endurance Coaching, and creator of this site, Relentless Forward Commotion.   She is a mom of two teen boys, and has been running and racing distances of 5K to 100+ miles for over a decade.  Heather has been writing and encouraging others to find a love for fitness and movement since 2009.