Last Updated on August 11, 2023 by Heather Hart, ACSM EP, CSCS
Do you need a rock plate in trail shoes? Coach Lexi Miller has the answer. In addition to being a certified running coach, Lexi also specializes in coaching skiing (uphill, downhill, and nordic) mountaineering, backpacking, adventure racing, and general mountain athletes.
Years ago, I sold running and hiking shoes at the Flagship store of a major outdoor retail company. One of the most common questions from new trail runners was how to keep their feet from hurting. Usually, they were coming to the sport in an old pair of road shoes, which had been giving their feet a hazing that lead to aching planters and bruised heels.
Rocks are hard, and feet are soft. Whether on the trail for a few minutes or several hours, feet can take a beating from running along rocky, rooted paths. Enter, the rock plate, an inserted material that provides underfoot protection, so the runner can take on the rugged, technical terrain.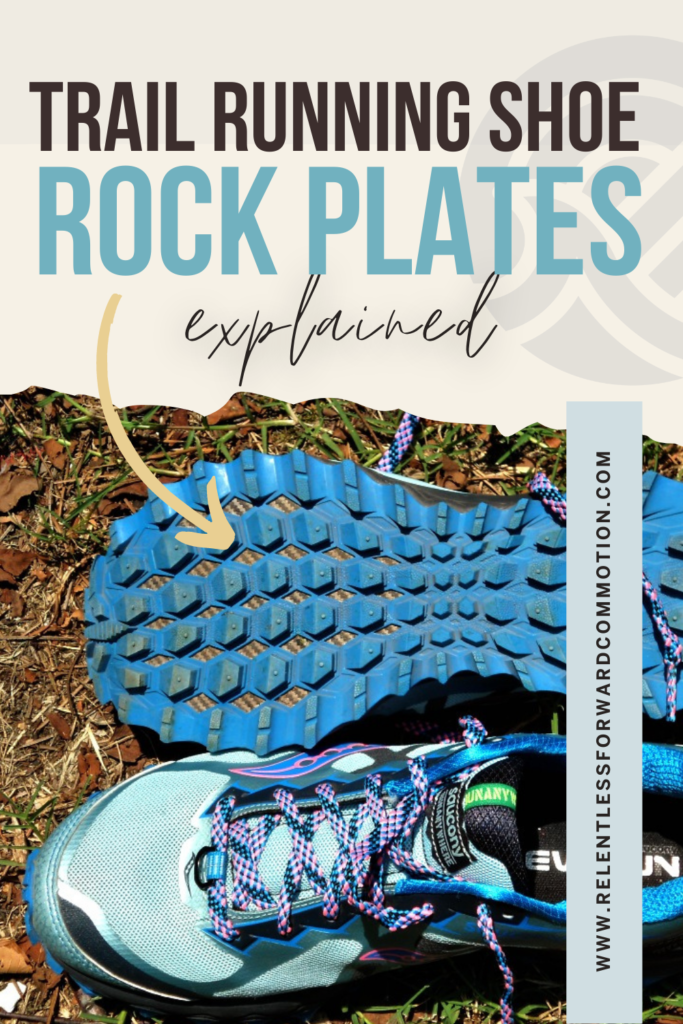 What is a Rock Plate?
A rock plate is a firm piece of material that is located between the midsole and outsole of trail running shoes that protects the foot from hard or sharp objects on the trail.
Their placement, as a middle layer, allows for there to still be as much cushioning as desired in the midsole and to not sacrifice any traction from the outsole.
Rock plates are found exclusively in trail shoes, as the added rigid insert would become painful after a few minutes of running on the road.
What is the Purpose of a Rock Plate?
There are three main functions behind a trail running rock plate:
Protection
The key feature of a rock plate is to protect the feet. The beating the feet take on a standard trail run does not need to be enhanced by additional bruises or contusions from debris on the trail. While the rock plate cannot prevent all foot injuries, it greatly decreases the most common.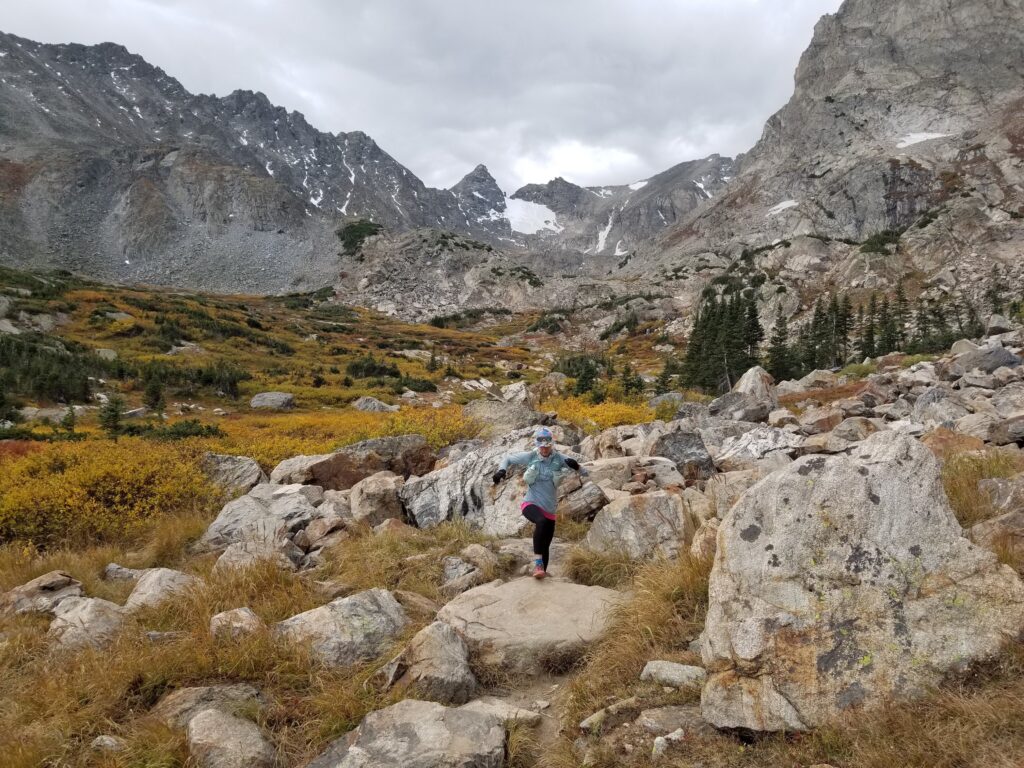 Durability
While there will still be wear and tear on every other part of the shoe (outsole, midsole, fabric) the rock plate prevents debris from poking all the way through the shoe, helping it to last a little longer.
Stability
Stability is the unsung trait of the rock plate. If one were to take a road shoe, it could be twisted around in all directions as there is ample flexibility, which is great for the predictable road.
However, when the trail becomes uneven, a shoe that "goes with the flow" will take the ankle along with it. A nice, stiff, shoe provides more support and cuts down on unwanted rolled ankles or torqued feet.
What Shoes Have Rock Plates?
Not all trail shoes will have rock plates, especially those that are marketed as minimalist or shoes designed as a road/trail hybrid, such as Solomon X-Mission or the incredibly popular Hoka Torrent.
The overwhelming majority of trail shoes, however, will come with a rock plate, as most trails have rocks.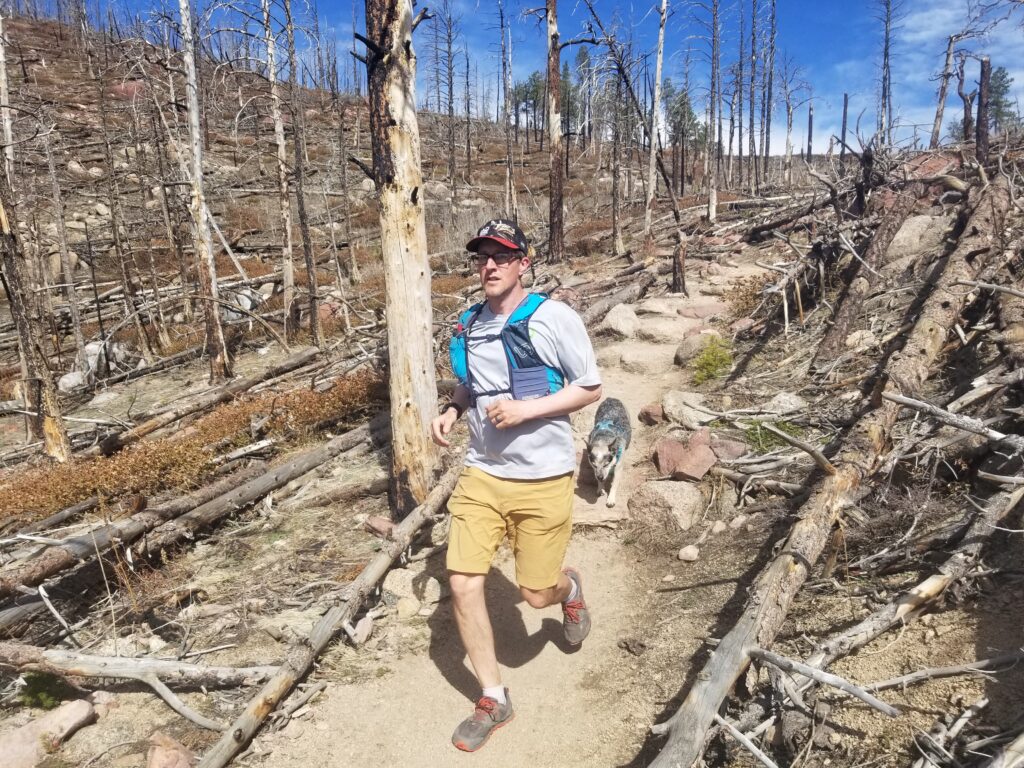 What are Rock Plates Made Of?
The majority of trail running shoe rock plates are made of either plastic or carbon fiber.
Plastic
The majority of rock plates are made from plastic and are about the width and size of the already existing insole of the shoe. The plastic inserts do add a bit of weight and stiffness to the shoe, but are affordable, keeping shoe prices from climbing.
Carbon Fiber
As technology changes, more work is being put into making running shoes efficient. Just as the super shoes burst on the road running scene in 2016, with the (proven) claim that they improved running economy (data varies from 2.6-4%), the same idea of using carbon as plates came about in trail running.
Carbon fiber has been integrated into the designs of high-performance trail shoes, as a lighter and more versatile option. While they have the same protective factors as a plastic rock plate, there is also a little bit more flexibility, increasing accuracy in technical running.
Are Rock Plates Permanent?
Most shoes will have permanent rock plates. There are exceptions, such as the Altra Superior, a more minimal, zero-drop, lightweight trail shoe that comes with a removable rock plate, or "StoneGuard".
There is also the option to purchase an additional rock plate through companies, such as Sole Armor. These can be customizable for anything from a standard running shoe to a Vibram five-finger.
Possible Cons of Rock Plates:
The rock plate, while an industry standard, does have some factors to consider. While the added insert has many benefits, there are features that can disrupt the normal running flow.
Less Flexibility
Where there is stability, there is less flexibility. The rigidity of the rock plate will prevent the foot from moving as it would do so more naturally, preventing muscles and tendons from strengthening in the shoes.
To insure your feet stay strong, try to alternate shoes, especially on less technical days, and use a pair of non-plated shoes to allow for growth. It is also helpful to engage in foot exercise, ensuring your body stays healthy and injury free.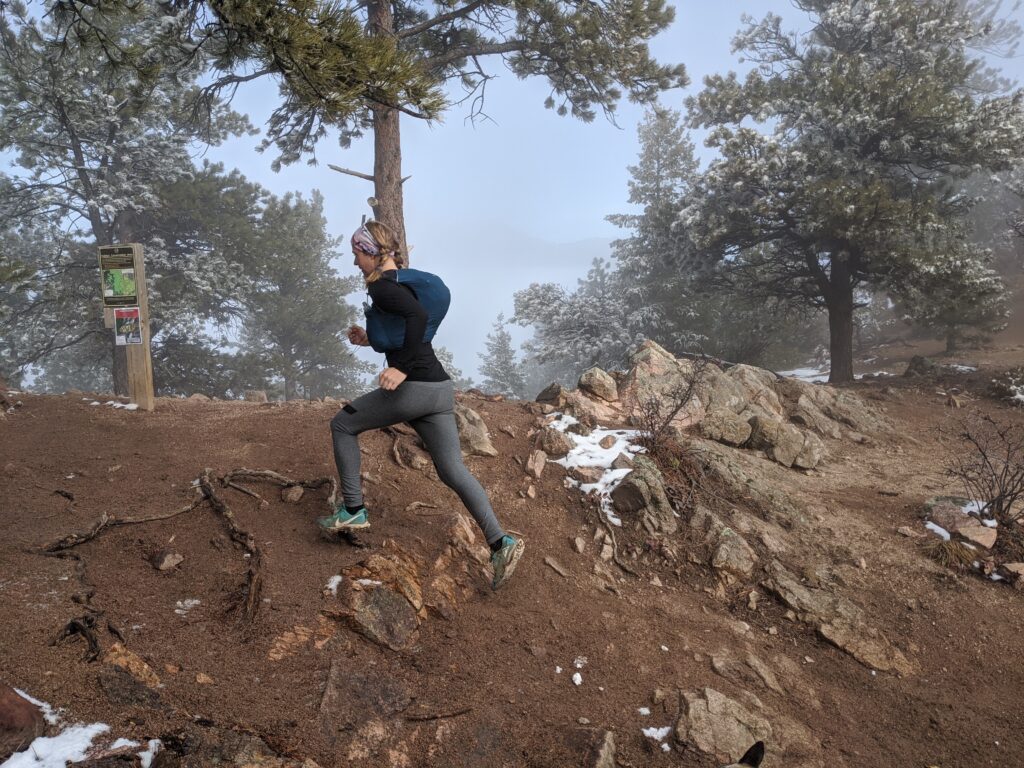 More Weight
An extra couple of ounces, added by the rock plate, per step could become several extra pounds by the end of a run or race. Being mindful of the additional weight that a technical pair of trail shoes provide could be helpful in gear planning.
While there is definitely a place for heavy, supportive shoes, if the race is over 50 miles, consider having a second, lighter, pair of shoes to switch into.
Added Stack Height
Though they are slight, rock plates add some height to the shoe. If there is already a higher drop or underfoot padding, the runner could find themself standing higher than usual.
The additional height can through off cadence, form, and lend itself to the potential of tripping, especially on the rocky kind of trail that would call for a cushioned shoe with a rock plate.
Before committing to a long run in a pair of supportive shoes, try a few smaller, techy runs, that can help build confidence and depth perception.
What Types of Trails Call for a Rock Plate?
Not all trails are created equally! But trail runners may benefit from a shoe with a rock plate in the following trail situations:
Rocky trails, with lots of debris and sharp edges, are the prime place to lace up stout shoes with a rock plate. Avoiding injury from abrasions will add to the overall longevity of both the run, and the athlete.
Technical trails, beyond just being rocky, with vanishing singletrack, steep climbings and descents, and off-camber tread could also be improved with a plated shoe. As stability is a major benefit, a sturdy foot placement will cut down on fatigue or ankle and foot injury.
Steep trails. Less flexibility can be a benefit when it comes to steep climbs and descents. Without the give of a shoe, the plantar and Achilles will be less at risk of pulling during a gnarly climb.
Wet Trails. Just as with technical trails, an extremely muddy or snowy trail could lend itself to uneven steps and sliding about. The stability from a rock plate could cut down on unwanted movements.
Related post: Do I Really Need Trail Running Shoes?
When to Avoid a Rock Plate:
While rock plates may seem like a necessary part of a trail running shoe, there are certain running scenarios where you may want to avoid rock plats.
Road Running
There is not a great need for a rock plate in road running, as the road is a predictable and stable environment with opportunities to avoid debris. Furthermore, running with a firm plate in the shoe would lead to additional pain and discomfort when compounded with the firm road.
Desert Running
Notably, desert running that is filled with long sections of slick rock and sand will not be an ideal place to have a rock plate. Just as with running on the road, the hard shoe on the hard rock leads to foot discomfort.
Of course, there are also technical sections in most desert trail races, which is when a runner needs to examine the course and the amount of time they will spend on the various sections before selecting their shoe.
Moving Towards Minimalism
If the minimalist running movement speaks to you, then running without a rock plate will be a part of your training. As mentioned previously, the rock plate prevents the natural movements of the foot, limiting the muscles and decreasing pain tolerance.
Rock Plates: Final Thoughts
Rock plates are not necessary on every trail, but can be a great benefit when the going gets rocky or uneven rugged trails. Having a few pairs of shoes, with varying levels of support, can help a runner feel confident on almost any terrain.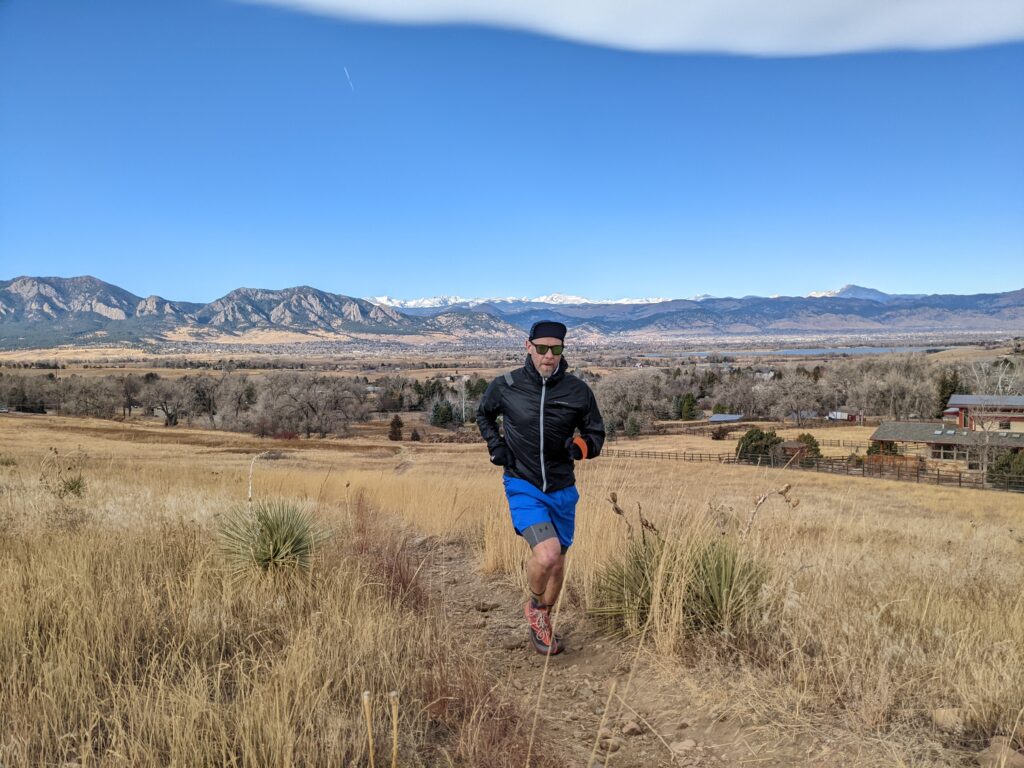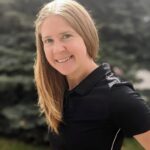 Lexi Miller is a UESCA Certified Run Coach and Endurance Sports Nutrition Coach, as well as a TrainingPeaks Level 2 Running Coach. She works primarily with distance runners (especially those focused on the marathon and ultramarathon distances.) Lexi also specializes in coaching skiing (uphill, downhill, and nordic) mountaineering, backpacking, adventure racing, and general mountain athletes.