Last Updated on December 10, 2019 by Heather Hart, ACSM EP, CSCS
There are two covenants that I hold dear when it comes to running. First: never take running too seriously (unless you are literally getting paid to win races, which I am not). Second: never forget how lucky you are to be able to run. Unfortunately, even the best of us can get caught so caught up in our own running, that we sometimes lose the love for this sport. Running becomes a chore, something we dread, or worst of all, something we take for granted. As a preventative measure, I highly recommend the following seven things every runner should do at least once (but hopefully more often!) in their lifetime.
7 Things Every Runner Should Do At Least Once in their Lifetime
Volunteer at a Race
Every runner should volunteer at a race, at least once (but ideally, more often than that!). I highly encourage that at least once a year, while making your race calendar, you pencil in a volunteer shift rather than hitting the registration button.
I know initially it may sound more fun to run a race rather than work a race. Volunteering at a race isn't always glamorous. Getting splashed with water at an aid station table on a cold day. Manning a lonely intersection to make sure runners don't get lost. Staying up overnight to check runners in and make sure they have hot soup to keep them moving through the night. It can be hard work, and i might not sound like the ideal weekend.
BUT… races truly rely on volunteers to run smoothly. And knowing that other runners were able to achieve their goals with your help, no matter how indirectly, is a pretty cool feeling (and there's got to be some good running karma in it for you!) Plus, you'd be amazed at how inspiring races can be from the sidelines. You'll see highs, you'll see lows, you'll witness laughter and maybe even tears. It will invigorate your love for running, and remind you how awesome this sport – and the community – can be.
Run a "For Fun Only" Race
Have you ever participated in an event where you struggled to catch your breath…but not because you were running too hard, rather, you were laughing to hard? If not, you need to.
Listen, I know many of you may think it's a "waste of money" or that "running should be taken seriously". I get it, I really do. But, in my opinion, you sometimes have to take "silly breaks" in order to truly appreciate the seriousness of training and racing. I can assure you that it's virtually impossible to not laugh as you run across an inflatable bridge while trying to not fall in a pond, or smile at the ridiculousness of riding a sled to a finish line (true story).
And that while these types of race may feel ridiculous at first…you won't regret it when it's over. Whether it's a color run, obstacle course race, or a donut dash, these non competitive, "for fun only" races will take the pressure off of pace or time goals, and remind you how fun the simple act of running can be.
Pace / Crew Another Runner to Their Goal
Help another runner reach their goal, whether it's pacing them to a personal best time, or simply finishing a huge (relative to each runner) distance. If you are faster, you can consider offering support as a pacer (as long as it's allowed in the race. Be sure to check the rules, and register if necessary!) If you can't run with them, offer providing start and finish line support (drive them to the race, hold their pre/post run gear, cheer as loudly as possible!). Or, you can provide support as a crew member in a longer race such as an ultra.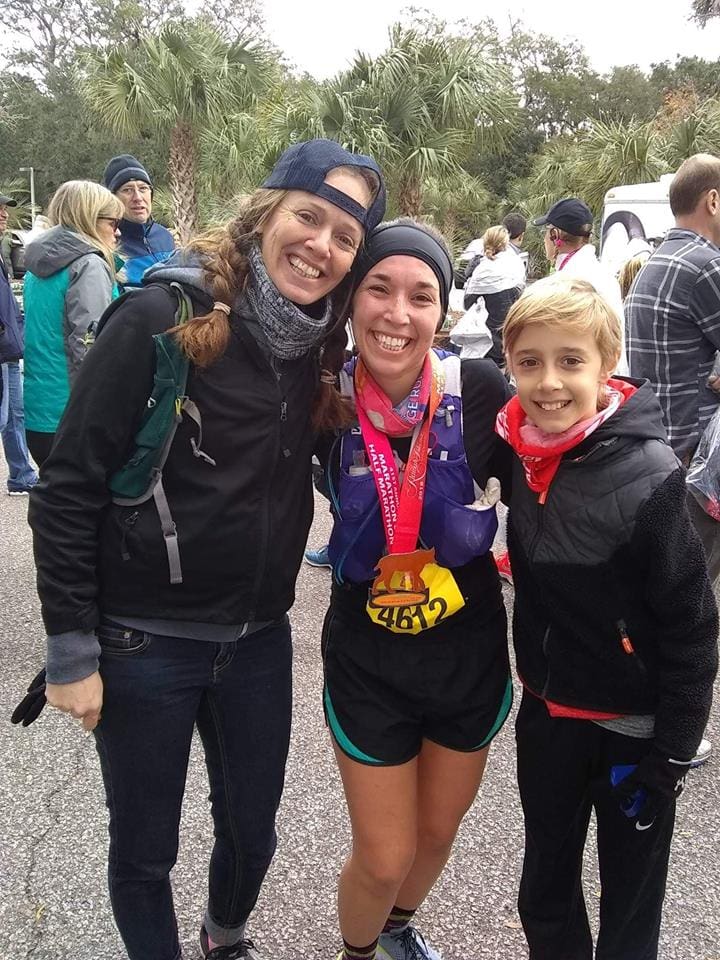 Putting someone else's goal as your priority is an incredible experience. In fact, I think I've shed more tears over other people's finishes than I have my own!
Related article: Preparing your Crew for an Ultra
Run a Relay Race
Running is an individual sport. Your performance is based solely on what you bring to the proverbial table on any given day. But relay races add a team dynamic to your running. You'll find yourself pushing hard not just for yourself, but for the outcome of your team as a whole. You'll be invested into the success of everyone on the team, not just your own.
Plus, relay races are really just a ton of fun. It's definitely an experience you'll want to try at least once!
Go to Running Camp
Sign up for a running camp. Spend the week (or weekend!) immersed in the world of running. Learn new training tips, run in new areas, and meet new like minded running friends. Running camps can vary from "for fun" weekends (like Upstate Ultra's Running Camp for Big Kids) to something more intensive and educational like Zap Endurance's Marathon camp.
Camp isn't your thing?
That's OK! Not all of these "camps" are actually held in tents and around campfires. For example, the women's only "Rise, Run, Retreat" are held in large, private residences (in other words, you get to sleep in a bed).
No, you may not leave camp bound for the Olympic trials, but that's not the point. Running camp is for everyone, regardless of speed or experience. It is an investment in not just your physical running, but your emotional relationship with running, as you learn how to become a better runner physically and mentally. Plus: it's a ton of fun (are you starting to notice a theme here?)
Fund Raise or Join a Charity Team
There is something so eye opening about making your miles count for so much more than just your own bragging rights. Your running can help raise funds for charities and people who can truly use your help. There are a number of large charities – like Team in Training or the American Cancer Society – that are often partnered with races to help athletes fund raise.
However, you are not limited to those organizations. Pick one that means a lot to you, and reach out to them. They may have suggestions on how you can help their charity through your running.
Running for another truly puts things into perspective, and makes you realize how fortunate you are to be able to run.
Run a Bucket List Race
Bucket list races: we ALL have them. But we all tend to put them off, for a variety of reasons. Maybe the race is in an obscure location that's hard to get to. Perhaps registration and travel fees are too expensive. Maybe there's a lottery, and you are putting off entering. Or, maybe you're just scared that you aren't ready to tackle this bucket list race.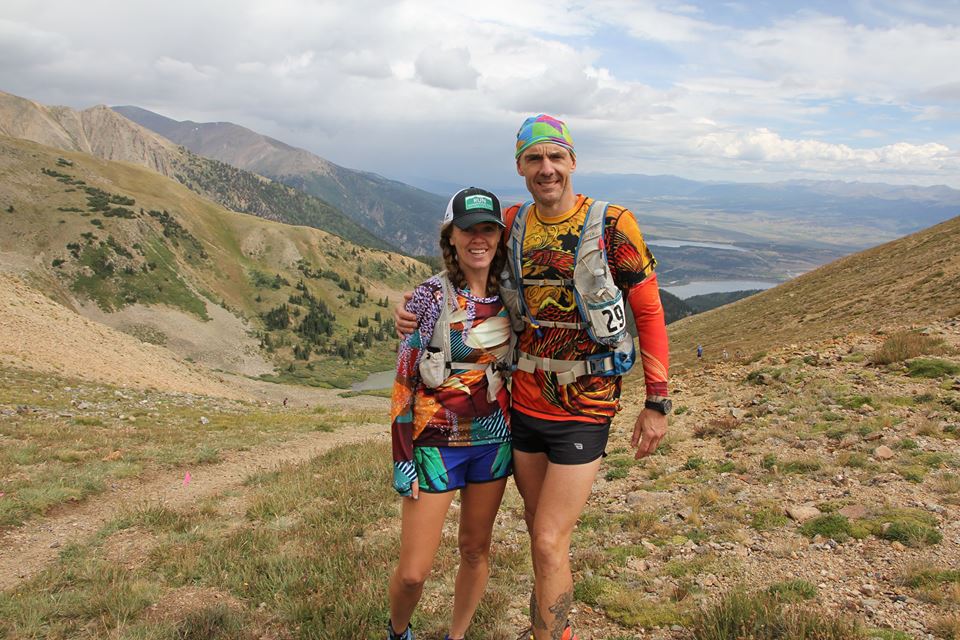 But here's the thing (and I'm going to get a little philosophic)…tomorrow is never guaranteed. And that somber thought speaks on so many levels. Will that race even exist next year? Physically, will you be in a position to actually run in the future? Will YOU even exist next year?
I know, way to flip the mood on this otherwise positive post, Heather. But my point is, do the bucket list race. Check it off your list. I promise you won't regret it.
Have any experiences or tips to add to my list of things every runner should do at least once in their lifetime? Comment below!
Heather Hart is an ACSM certified Exercise Physiologist, NSCA Certified Strength and Conditioning Specialist (CSCS), UESCA certified Ultrarunning Coach, RRCA certified Running Coach, co-founder of Hart Strength and Endurance Coaching, and creator of this site, Relentless Forward Commotion.   She is a mom of two teen boys, and has been running and racing distances of 5K to 100+ miles for over a decade.  Heather has been writing and encouraging others to find a love for fitness and movement since 2009.