Last Updated on May 24, 2020 by Heather Hart, ACSM EP
When researching training plans for your next race, you'll notice that most generic plans are geared towards road running. If you've registered for an off road event, you may be wondering how to adapt a road running training plan for a trail race.
I've been there.
You see, trail running and I met by happenstance. Back in 2011, a friend of mine had convinced me to tackle the marathon maniacs challenge, in which you complete two full marathon races in a period of 15 days or less. Of the two races we chose, once was on the road (Myrtle Beach Marathon) and one was on trails (Umstead Trail Marathon). I had no idea how to train for a trail race, so I just followed my regular road running plan.
Fitness wise: it worked. I finished both marathons. However, there were a number of trail training specifics I could have done to make the trail marathon much less of a shock to my body.
What You Need to Know About Adapting a Road Running Training Plan for a Trail Race
The good news is that the basic science of training doesn't necessarily change between road and trail running. You still need to apply increasing stress to your body (mileage) over a safe time frame in order for your body to adapt and build endurance and strength.
However, there are some factors that are unique to trail running, and should be taken into consideration during your trail race training cycle. Here's what you need to know about adapting a road running training plan for a trail race:
Run on Trails (Some of the Time)
Trail running and road running are not created equal. Sure, both involve "running". But both trail and road running offer unique experiences. And, as the principle of specificity states, you must repeatedly perform a specific skill in order to get better at it. Here's a few differences to consider:
Terrain
Typically, road running requires a straight forward movement with very minimal obstacles. Occasionally you'll dodge a pothole or hop over a curb, but other than that, the surface you are running on remains consistent.
Trail running on the other hand, can present a slew of obstacles that try to trip you up. From roots, to rocks, to holes in the trail, streams to cross, and even wildlife to dodge (yes, I'm serious). These require not just forward movement, but lateral movement, as well as varied and inconsistent patterns to navigate.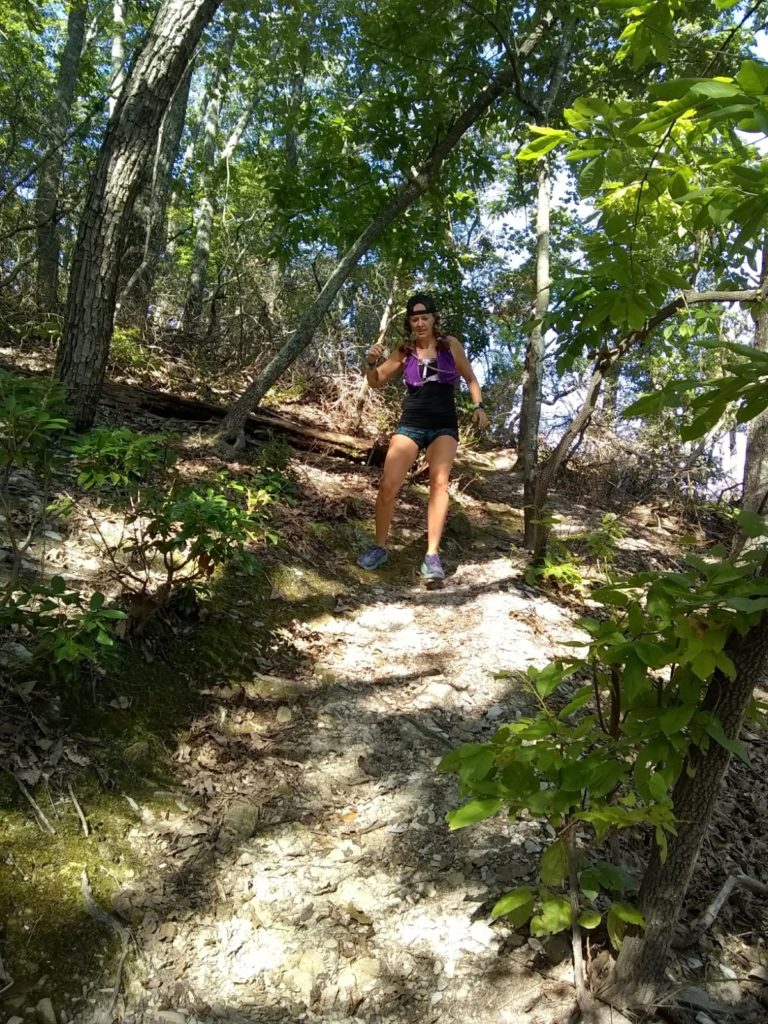 Learning to Look Up
Initially, these obstacles will not only slow you down, but they will leave you feeling like a clumsy baby giraffe bumbling down the trail. You'll also feel like you have a laser focus on the ground, and rarely look up. Over time, however, you develop increased proprioception, or awareness of the position and movement of the body. Avoiding obstacles becomes second nature, and you'll be able to actually look around and enjoy the scenery.
I often describe this similarly to learning how to drive. When you first get behind the wheel, every turn in the road feels like a daunting task. But overtime, navigating becomes instinctual, and you hardly even think about it.
Softer Substrate
Off road running typically involves softer substrate underfoot, compared to road running. This can affect a number of things, such as balance, ankle mobility, and even effort put forth to maintain specific paces.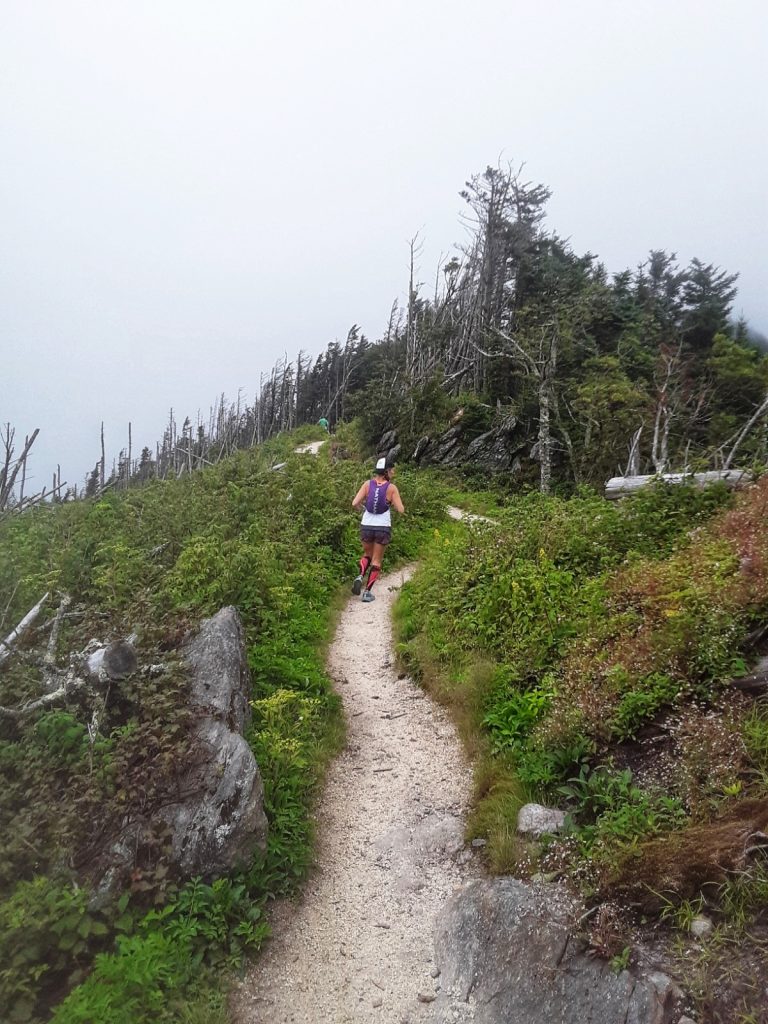 How to adapt your training plan:
In a perfect world, we'd do 100% of our trail running training on trails. But, that's not reality for many of us. Living in an area with limited trail access myself, I completely understand that i'ts not always feasible or practical to do all of your training on the trails. However, try to make sure between 25-50% of your mileage is done on the trails. This will help with the aforementioned proprioception, as well as simply making you more comfortable with trail running.
A note on pacing: As mentioned above, pacing can vary greatly between running on roads versus running on trails. Therefore, if your road running training plan calls for specific pacing, you'll need to adapt. Use a rate of perceived effort scale instead.
Let's Talk About Hills
Road races are not necessarily flat. However, the nature of some trail races is that you may experience more than just a "hilly" course…you may be in store for some serious climbs.
Most trail race directors utilize pre-established hiking trails, many of which do summit hills and mountains. Some of these sustained climbs may last a half a mile or more, so it's important to learn how to tackle BIG climbs.
How to adapt your training plan:
If there is significant elevation gain in your race, make sure there is significant elevation gain in your training. I recommend completing long runs on a route with some sort of elevation change. Further, I recommend incorporating one workout per week focused specifically on climbing or hill repeats.
Don't have access to big climbs or hilly courses? Me neither! In my post Vertical Training for Flatland Runners I discuss ways you can train your body to become stronger at running up…and down…hills, even if you have zero actual hills (never mind mountains) to run on.
Practice carrying supplies
A shocker to many first time trail racers is that often it is necessary to carry your own water and nutrition. Because of access issues (meaning, finding places where the race director can logically put an aid station), often aid stations are spaced much further apart than traditional road races. Or, even if they are spaced similarly, it may take you much longer to run between them (see aforementioned: hills). Therefore, it's often recommended – or even required – that you carry hydration and/or nutrition.
Start practicing carrying your gear during your long runs. There are a number of different options available, from handheld water bottles to hydration backpacks and more. Training is the time to really nail down your gear choices, and find what works for you.
Trail Specific Strength Training
Strength training is a crucial part of any run training program. But when it comes to trail running, there are specific movements and muscle groups that may come in even more helpful.
Ankle/lower leg strength
As mentioned a number of times already, the unstable and constantly varying terrain of trail running can leave weak ankles at risk of sprains and other injuries. Strengthening your lower legs and ankles, as well as working on balance, can dramatically help decrease injury risks.
Lateral strength movements
We've already discussed that road running is typically comprised of repetitive forward motion from the hips. A common issue many runners and even cyclists suffer from is tight and/or weak hips due to the lack of varied movement. Trail running, however, often forces you to step laterally, with ever changing movement patterns.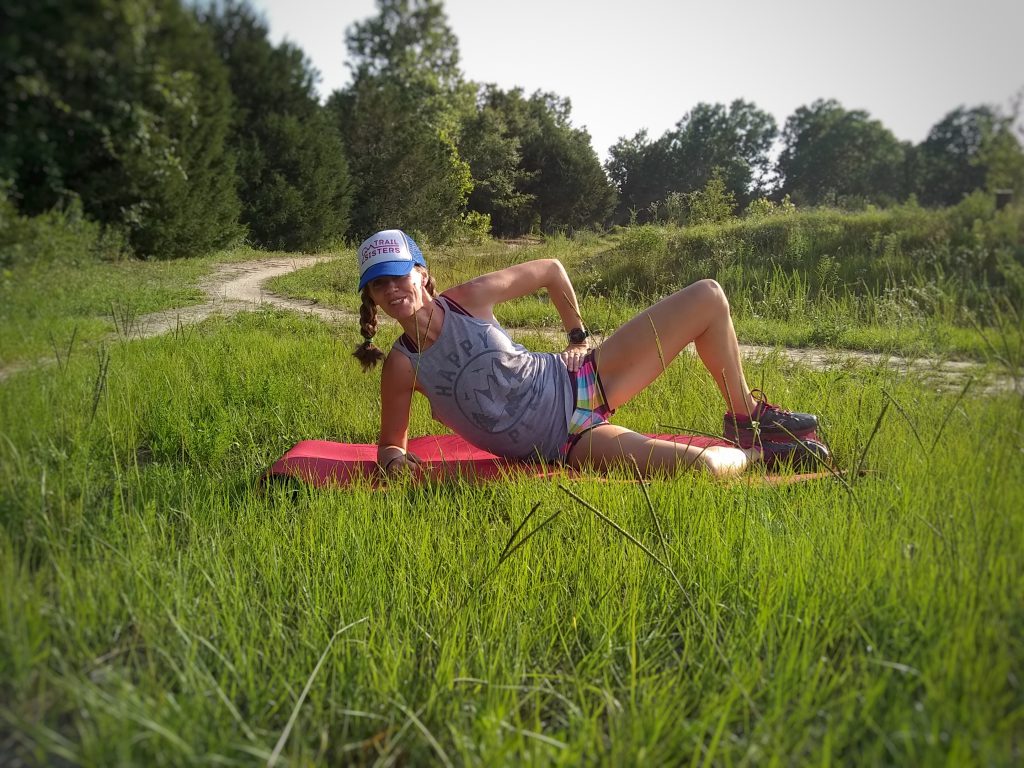 How to adapt your training plan:
Ideally, you should be strength training at least twice per week, if not more. Make sure your strength training is tailored towards the needs of trail runners. A few options to start with include:
6 Lower Leg Strength, Stability, & Balance Exercises for Trail Runners
8 Core & Hip Strengthening Exercises for Trail Runners
To reiterate, the training philosophies behind road and trail race training are very similar. You are looking to build strength and endurance over a specific period of time in order to get you to the start line injury free, and more importantly, to the finish line of the race. If you're training for your first trail race, you don't necessarily need a trail specific training plan. A generic road race training schedule will work, as long as you make sure to make the above adjustments.