Last Updated on October 27, 2019 by Heather Hart, ACSM EP, CSCS
Sports psychology is not my area of expertise. I couldn't even begin to tell you why I choose to train for, and run, ultramarathons, never mind explain why so many others do it as well. But there is a striking similarity between the struggle and reward of running ultramarathons, and the struggle and reward of human existence. So it's no doubt that there are plenty of things running ultramarathons can teach us; life lessons that we carry over into our daily routine. Here are 10 life lessons I've learned from running ultras.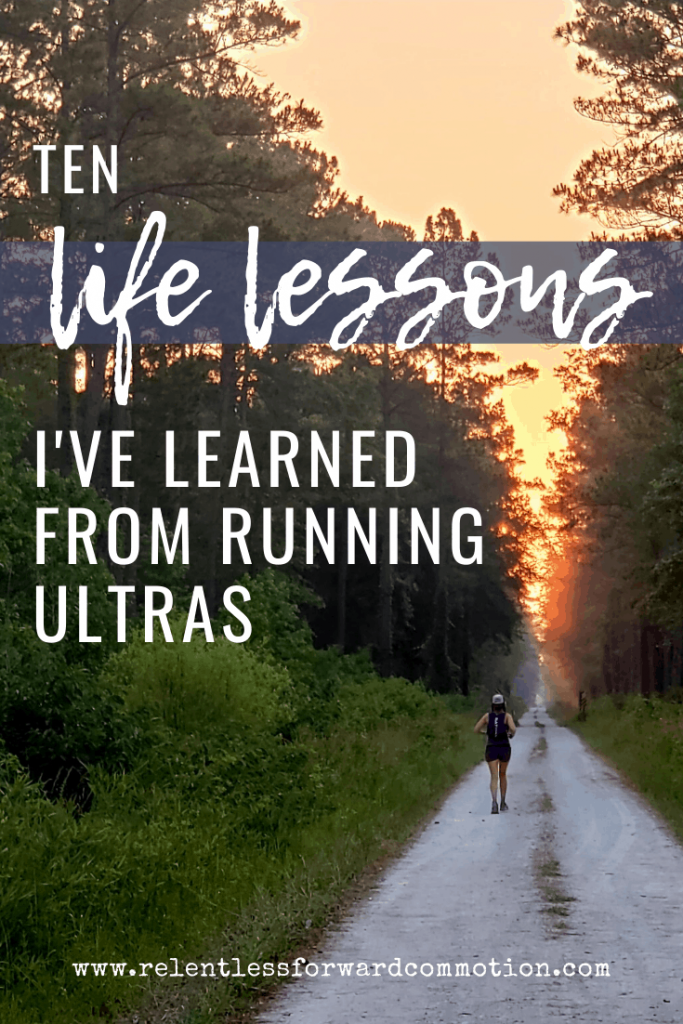 Cranky? Eat something.
Feeling like the world is crumbling around you, and you just want to sit down and cry? Pissed at your spouse, like shooting daggers from your eyes and spitting fire from your tongue mad, but have absolutely no idea why? Hate everyone and everything, and wondering why on earth you took up such a stupid sport in the first place?
I can 99% guarantee that your blood sugar is low. Eat something.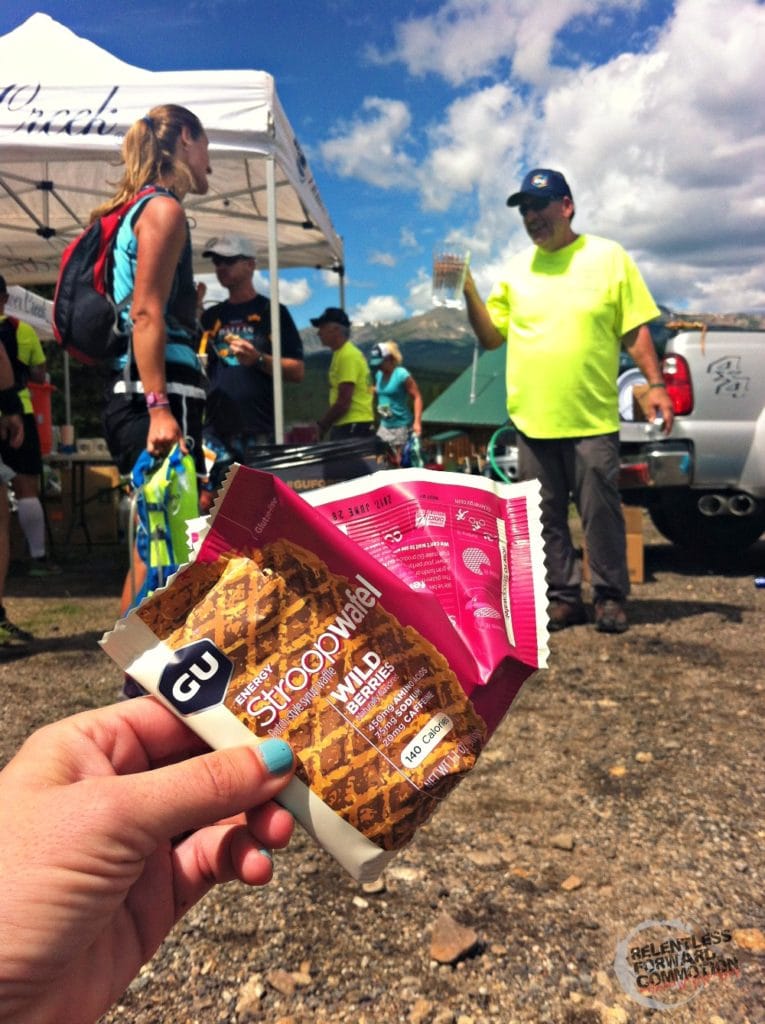 I should have known this one, of course. Rumor has it, when I was a child I would go from sweet and carefree to a demon in a matter of seconds when I was hungry. My parents learned quickly that when "Hangry Heather" appeared, you must feed her. In fact, I clearly remember my father warning my high school boyfriend of this upon their very first meeting.
Every low is followed by a high, if you stick with it.
I've learned that in an ultra, low points are almost inevitable, despite taking every precaution to avoid them. There will be a point where you feel miserable. Everything will hurt, every step forward seemingly takes all of the effort you have. You feel your stomach tossing and turning. Your feet may feel on fire. Self doubt will creep in, and maybe even take over. You'll question if you are capable of this. You'll wonder if you've gotten in over your head. It's not a fun place to be, and it causes many runners to quit.
Life can be the same. Despite taking every precaution to "do things right", some days may kick you in the face. You may accidentally sleep through your alarm clock. You might get a flat tire. Your boss may be in a bad mood, and it wears on you. The school nurse calls and tells you that your kid has the stomach virus. The dishwasher starts flooding, and the dog got sprayed by a skunk. You get the idea. Days like this will make you question your abilities. They make you want to give up.
But don't.
Because every low point is eventually followed by another high. Always. You just have to put your head down and push through the bad, and believe without a shadow of a doubt that better times are just around the corner. Because they are.
Sitting with your discomfort makes you powerful.
Beyond simple lows, it's no secret that ultramarathons hurt. Physically, and often, emotionally. The level of pain is variable, of course, but there will no doubt be discomfort at some point during your race.
Trying to ignore the pain, or mask the discomfort is an option, sure. And sometimes it works. But in my experience, pretending something doesn't hurt- when it really does- can leave you feeling powerless when and if that pain gets worse. Trying to force yourself to be happy when you are feeling uncomfortable can leave you frustrated when the situation doesn't turn around immediately.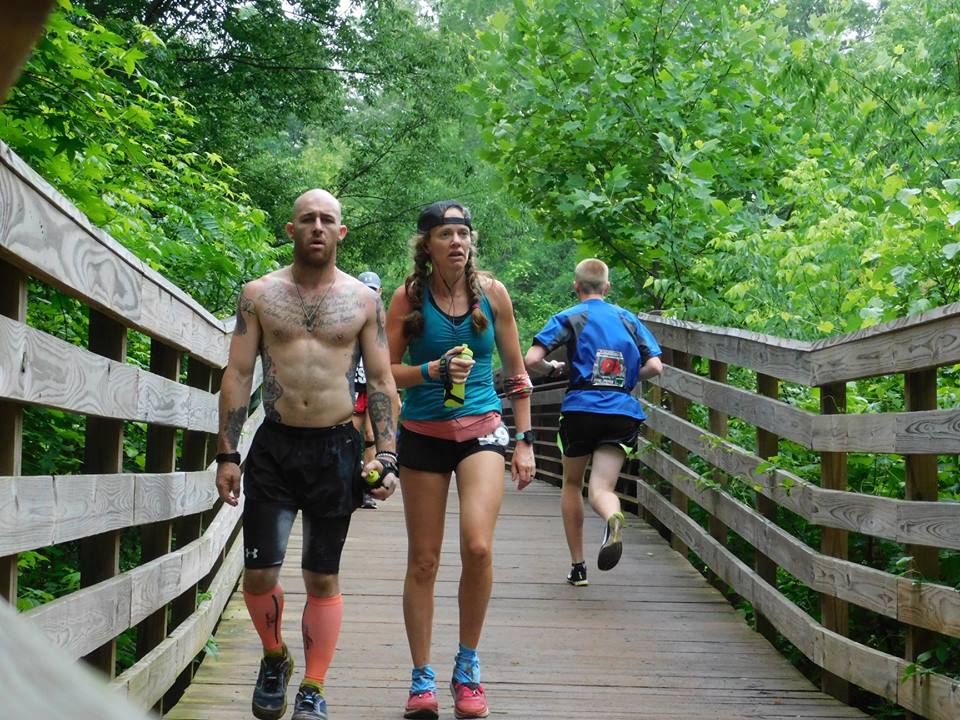 But acknowledging the pain, learning to be present with your discomfort, and strategizing ways to get through it gives you incredible power. It not only helps you recognize that you are indeed capable of getting through tough times, but it makes you feel in control of the situation, and of your emotions. Yes this hurts, it's supposed to, that is why we are here. What are you going to do with that discomfort? Shy away or lean into it?
I've carried this powerful tool into my daily life. If something makes me upset or anxious, instead of trying to mask those feelings by running away from the situation, or drowning these feelings with alcohol or another coping mechanism, I sit in the discomfort. I acknowledge my feelings, my hurt, and know that they will eventually end. And further, I know I'm capable of getting through tough times. This will be no different.
You don't have to be perfect to be successful.
I've been running for over 12 years now, and training for ultramarathons since 2015. I have hundreds of race finishes under my proverbial belt (and a few buckles to go with said belt). Not once have I completed a training cycle 100% as written. I've missed some long runs. Key workouts have been skipped. I've had to skip some races that were supposed to be important "training races" in my schedule. And guess what?
I've crossed finish lines anyway. Even big, scary, super long distances like 100 milers.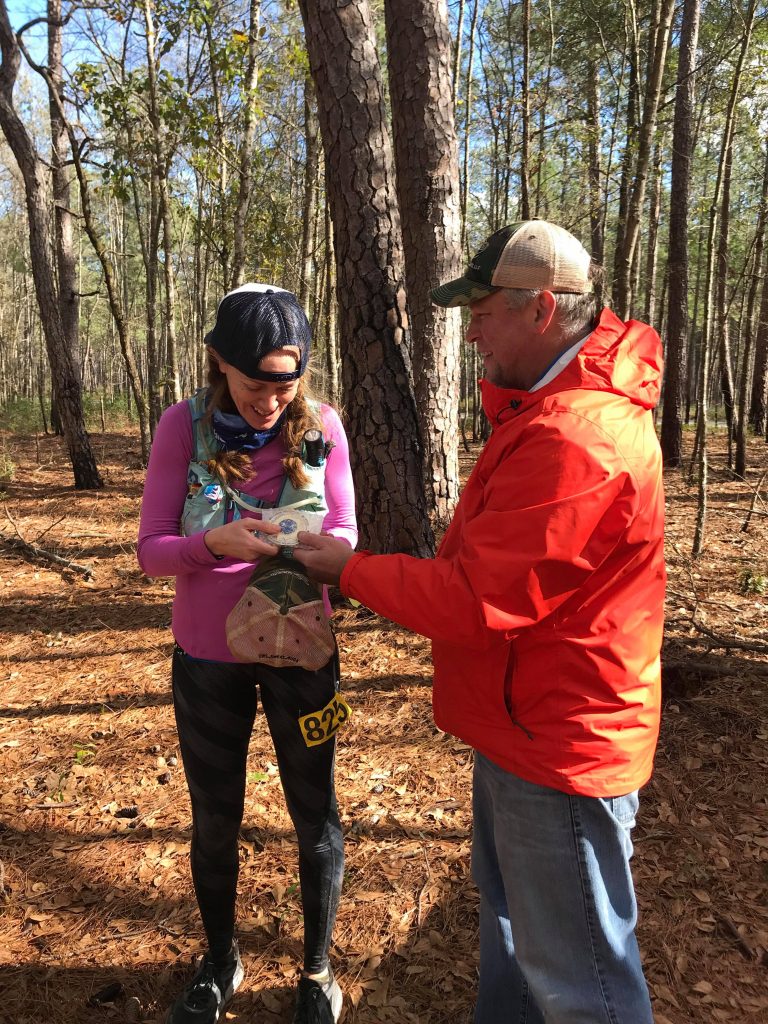 In life, rarely does everything go as planned. You can get down on yourself, and worry that the lack of perfection has ruined your chances at reaching your goals. Or you can hold your head up and keep pushing forward, knowing that perfection is not always a deal breaker. You can be upset that your journey didn't look or go the way you had anticipated, or you can revel in the adventure that comes with hitting unexpected bumps in the road. The choice is yours. All that maters is that you keep putting one foot in front of the other . Progress is always greater than perfection.
Run your own race.
At the beginning of a race, it can be REALLY easy to get caught up in what everyone else is doing. Maybe your competition started out of the gate faster than you planned to go, and so you are tempted to try and keep up. Maybe your race plan was to walk the up hills, but everyone else is running them, so you wonder if you should too. Before the race started, you showed up with a plan, and you were confident in that plan. But now, you're second guessing yourself because of what everyone else is doing.
Life can be the same.
It can be so easy to look at what everyone else is doing with their life and second guess your own path. You can wonder if you are on the wrong timeline , and beat yourself up trying to keep up with everyone else.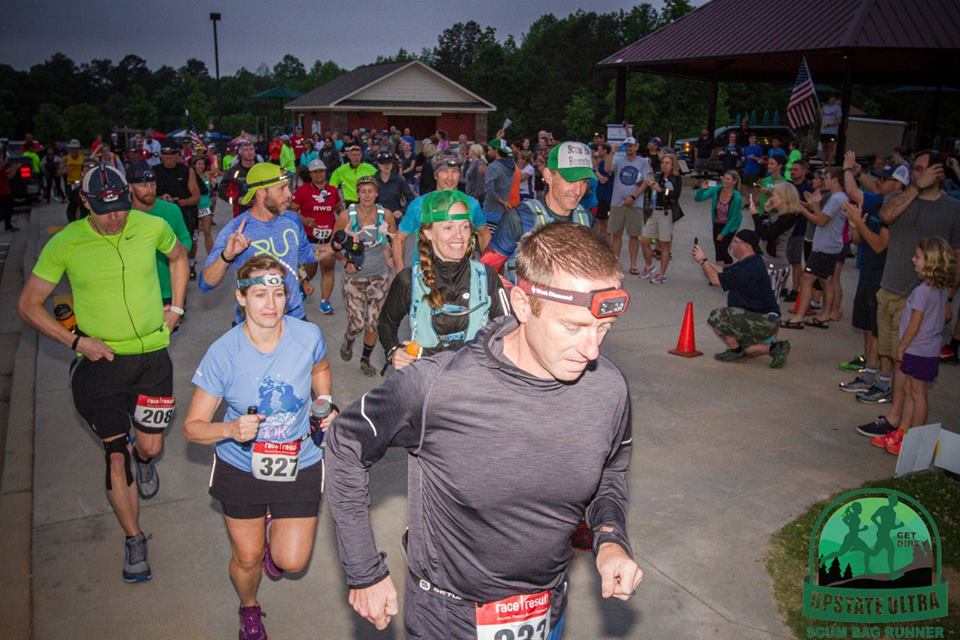 But life, just like an ultra, has different timelines and outcomes for everyone. Just because you are in the back of the pack at the beginning, doesn't mean that you won't end up towards the front when others who went out too fast burnout before the finish line. Or maybe, you never end up in the front at all, but you still finish, which is exactly what you set out to do in the first place. Your path was not wrong.
Run your own race. Follow your own path. (Well, follow the marked course during the race, or you'll get lost. But you know what I'm trying to say).
The world is full of good people.
Every time I open my internet browser, glance at a newspaper, or turn on the TV, I'm hearing heartbreaking news about the world, and how horrible human beings can be. It's easy to feel like society as a whole is crumbling, and that the human race is getting more hateful, selfish, and destructive by the moment.
But all I need to do to have my faith restored in the human race is to go to an ultra. Complete strangers will not only cheer you on, they will literally give you their chair, or even the shirt off of their back, if that's going to help you reach the finish line (or just stop hurting for a minute). Your competition will cheer for you as they pass you, and even offer you up extra food if you need it.
And you, in turn, will never question the motives of these strangers, because at an ultra, everyone just wants to see everyone else succeed. It's always the most amazing reminder that the world is indeed full of good people.
There is No Shame in Letting Others Help You.
Ultra runners are, by nature, stubborn as hell. How else do we get to the finish lines of ridiculous feats like 100 miles, 200 mile, or distances beyond races? Naturally, it can be easy for these stubborn beings to adapt an "I can do it myself" attitude.
But in ultras, we often have to rely on others to help us succeed. There is nothing more humbling than having someone tie your shoes for you, because if you reach down to try and do it yourself, you may never get back up. Or better yet, someone having to help you to the bathroom, or holding your hair back when you puke, because ultras are sometimes gross like that. These people, your crew, selflessly help you get to the finish line.
It's OK to let people help you get to where you want to go.
The sun always rises again.
During an overnight race, the darkness can feel never ending. Suffocating. Hopeless. To put it bluntly: life sometimes feels the same. Dark, cold, and never ending. But in a race, the sun always rises again the next morning. Daylight will inevitably return.
The same goes for life. Bad times do not last forever, even if in the moment, they feel like they could. You just have to keep putting one foot in front of the other.
You are wildly capable of difficult things, so dream big.
There was a time in my life where I wondered if I could even finish a half marathon. 13.1 miles. I did finish that half marathon, and then wondered if I was capable of finishing a full marathon. 26.2 miles filled my mind with fear and doubt. But…I did it. After the marathon I thought there was absolutely no way I could ever run any further. I felt like a 50K was near impossible, nevermind 100 miles.
Now, with an 84 miler, 91 miler, and two 100 mile finishes under my belt, I wonder what else I might be capable of. The more I participate in ultramarathons, the further away I find myself from preconceived limits.
The more I believe in myself.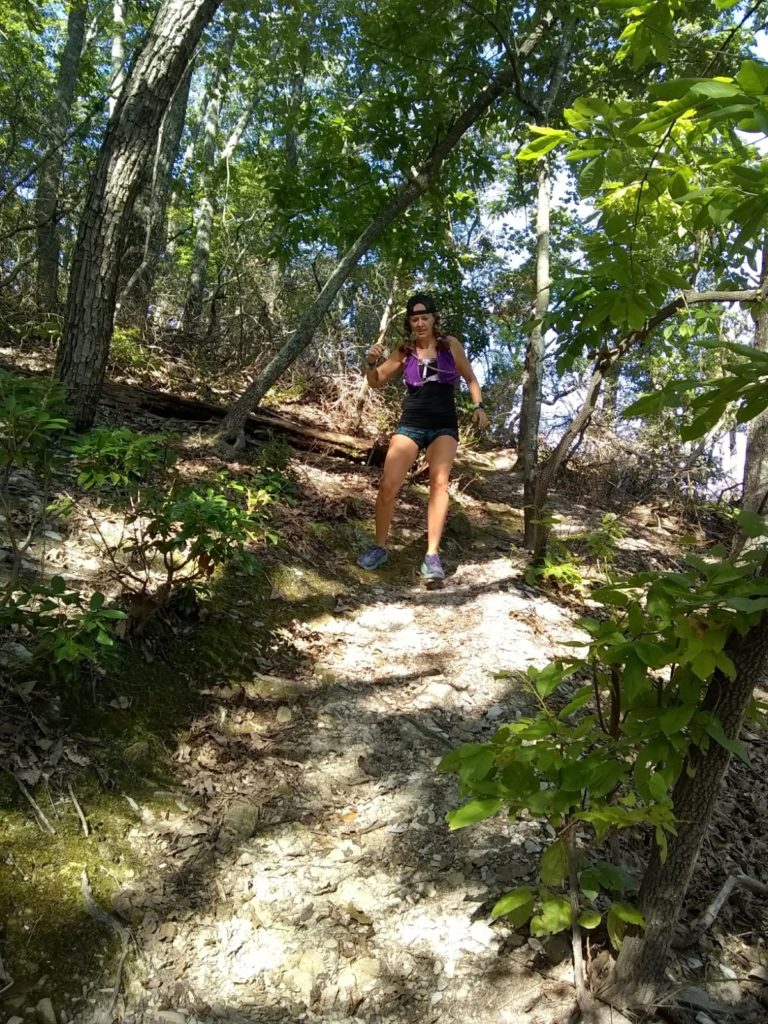 Among the life lessons I've learned from running ultras, this is the most important one. I know I am capable of gutting out difficult situations. I know I am able to do things that I once thought impossible.
And guess what? So are you.
Heather Hart is an ACSM certified Exercise Physiologist, NSCA Certified Strength and Conditioning Specialist (CSCS), UESCA certified Ultrarunning Coach, RRCA certified Running Coach, co-founder of Hart Strength and Endurance Coaching, and creator of this site, Relentless Forward Commotion.   She is a mom of two teen boys, and has been running and racing distances of 5K to 100+ miles for over a decade.  Heather has been writing and encouraging others to find a love for fitness and movement since 2009.