Last Updated on February 2, 2023 by Heather Hart, ACSM EP, CSCS
Whether you're going on vacation, traveling for work, or simply bored with your normal routes, if you've ever wondered to yourself "How can I find running trails near me?" this post is for you.
My love for trail running began while I was living in Vermont. As anyone who has visited the Green Mountain State can tell you, there is no shortage of natural spaces and multi-purpose trails to run, ride, or hike on.
But shortly thereafter, I moved to coastal South Carolina (Myrtle Beach, to be specific). In a town known for beach front bars and miniature golf courses, "trail running" was an almost unheard of hobby.
Not only did the booming growth of the area mean that natural spaces were few and far between, but the majority of the running community scoffed at the idea of potentially twisting an ankle, and suggested I stick to the roads with the rest of them. Trying to find trails to run and train on felt near impossible.
But I kept digging, kept exploring, and eventually, found a handful of local trails that have helped me train for and cross the finish line of dozens of trail races and ultramarathons over the last 7 years.
15 Ways I Find Running Trails Near Me, No Matter Where I Go.
Some people are fortunate enough to walk out their front doors and almost immediately step onto vast trail systems. Others – like myself – really have to put in some work to find trails.
As a trail runner living in a non-trail running-friendly area, here are the different ways I have successfully found running trails to enjoy over the years. These tips can be used almost anywhere, no matter where you may find yourself!
1. Ask Local Runners
Go right to the most reliable source out there: ask local runners to recommend running trails and routes. The runners who live and train in the area will know the best running trails around.
If you don't know any local runners, there are a few simple ways to find some:
Internet search for a running club in that area, and get in touch with them.
Look on social media (such as Facebook) for local running club pages.
Search for national running clubs that may have local chapters, such as Trail Sisters, and get in touch with their group leader
Runners love nothing more than talking about running with fellow runners, and they will be more than happy to help you.
2. Visit the Local Running Store
Head down to the local running store, and ask for trail and route recommendations. Running store owners and employees are at the heart of the local running communities, and as avid runners themselves, are usually well versed in local trails, routes, running groups, and upcoming races.
They may even be able to suggest group runs at local trails, so you don't have to navigate unfamiliar running paths solo.
No running store? No problem. Give a bike shop or outdoor sporting goods store a call! Chances are they'll have insider information on local multi-purpose trails that are perfect for running.
3. Ask the Mountain Bikers (or Other Trail Users)
Trail runners aren't the only people who have a love affair with trails! In fact, having now spent a good bit of time immersed in the mountain biking crowd (*cue Joni Mitchell's "Both Sides, Now") I can tell you that mountain bikers are a force when it comes to trail building and stewardship.
Other trail users and outdoor enthusiasts, like hikers, geocachers, and even your local Boy Scouts may have local trail suggestions and insider information to share.
4. Online Trail Running Forums
Find an online trail running forum – especially the larger ones – and ask for trail and route recommendations in your area.
It is not at all uncommon to see a post in these types of groups along the lines of "I'm traveling to Las Vegas for work next week and need to get in a long run, can anyone recommend a trail?"
A few forums to start with: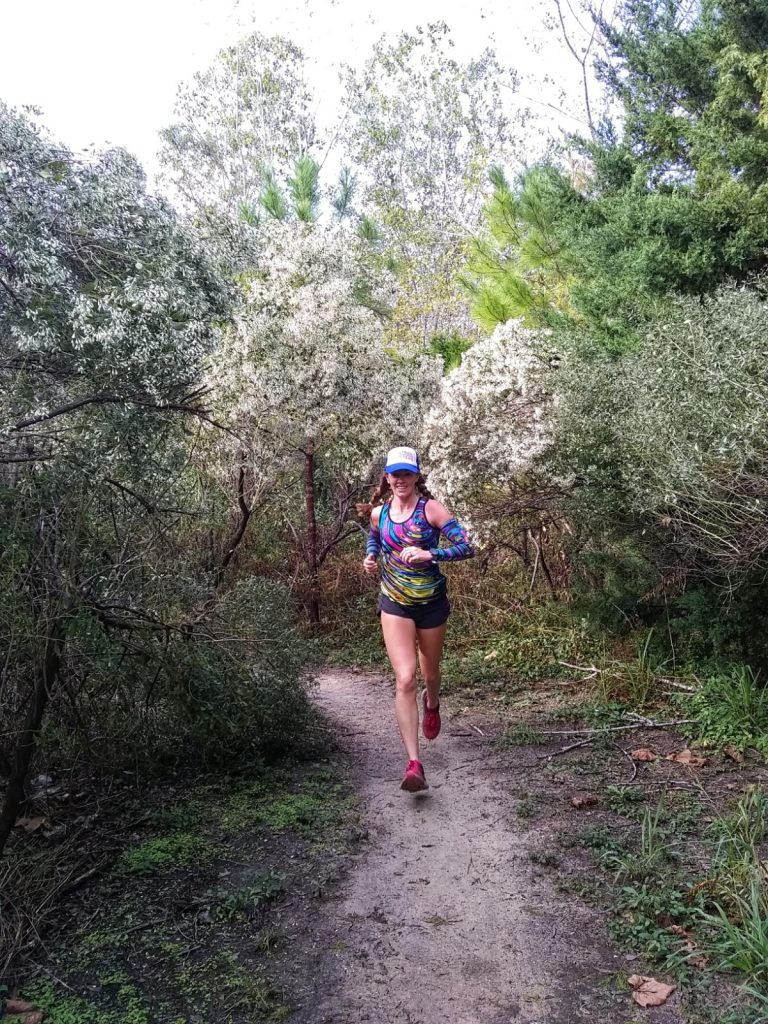 5. Trail Finder Apps & Websites
There are seemingly endless apps available to help you find local running trails near you. Some of them are free to use, while others may have a nominal fee or subscription in order to use the premium features.
Almost all of them will give you the option to type in your location and select what type of trail you are looking for (paved path, rail trail, bike trails, etc.). They also provide helpful information like parking options and trail access points.
Here's some of the more popular apps to help find running trails near you:
AllTrails – The AllTrails app is a massive database of trails that includes crowdsourced images AND reviews. You'll be able to read about the experiences of recent visitors, learn the best places to find spectacular views, get directions on how to find the trail, and even print out trail maps.
The Trail Run Project – This app, from the makers of The Hiking Project, uses crowdsourced data to share local running trails. If you're a big fan of Strava segments, it even shares individual segment options in addition to entire trail routes. You can choose your route based on parameters such as distance and difficulty.
Trail Link – A searchable database of more than 40,000 miles of trails around the United States, provided by the Rails-to-Trails Conservancy. You can find existing trails, and even submit trails and new routes of your own.
Komoot – Type in your location, pick your sport, and Komoot will show you local routes
Wikiloc – Another crowdsourcing app that allows users to search for trails based on location, and even submit their own new routes.
Gaia GPS – While there is a free version, the paid subscription allows you to download maps and use them while offline.
Trail Router – Pull up a local map, and scan for trails. This website allows you to pick a starting point, pick a desired distance, and pick whether or not you'd like a point to point or out and back course, and then it plots a trail (or road) route for you to run.
6. Run Tracking Apps
Find local running trails by creeping on other runners. Just kidding (sort of). But the following run tracking apps allow users to share their favorite routes, as well as allow you to keep track of – and share – the routes that you have run. And in turn, other runners can find routes or trails to explore.
Some more common run tracking apps include:
Strava
MapMyRun
Garmin Connect
GreatRuns
Rungo
Strava in particular is known for it's heat map, which shows 'heat' made by aggregated, public activities. More popular trails will show more heat than less frequented trails. This allows users to choose their routes based on how popular – or unpopular (i.e. less crowded!) they like their trails.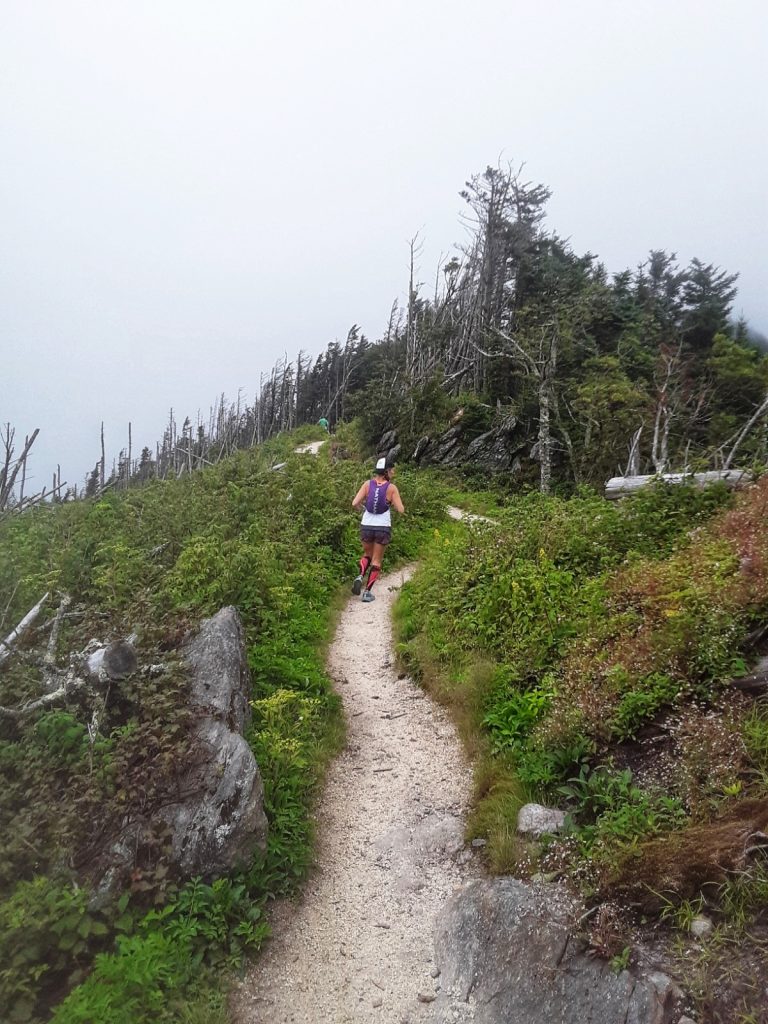 7. Search for Local Trail Races
Find running trails near you by searching for local trail running races, and working backwards.
For example, if I head over to Ultrasignup.com, I can search for races based on my location. From there, I can read the details of each event, figure out where it's located, and find those trails.
*Note: it's important to remember that occasionally trail races are held on private property, where the race director has been given permission to have runners on those trails only during the event. If you are running a race route outside of an actual event, make sure the trails are open to the public!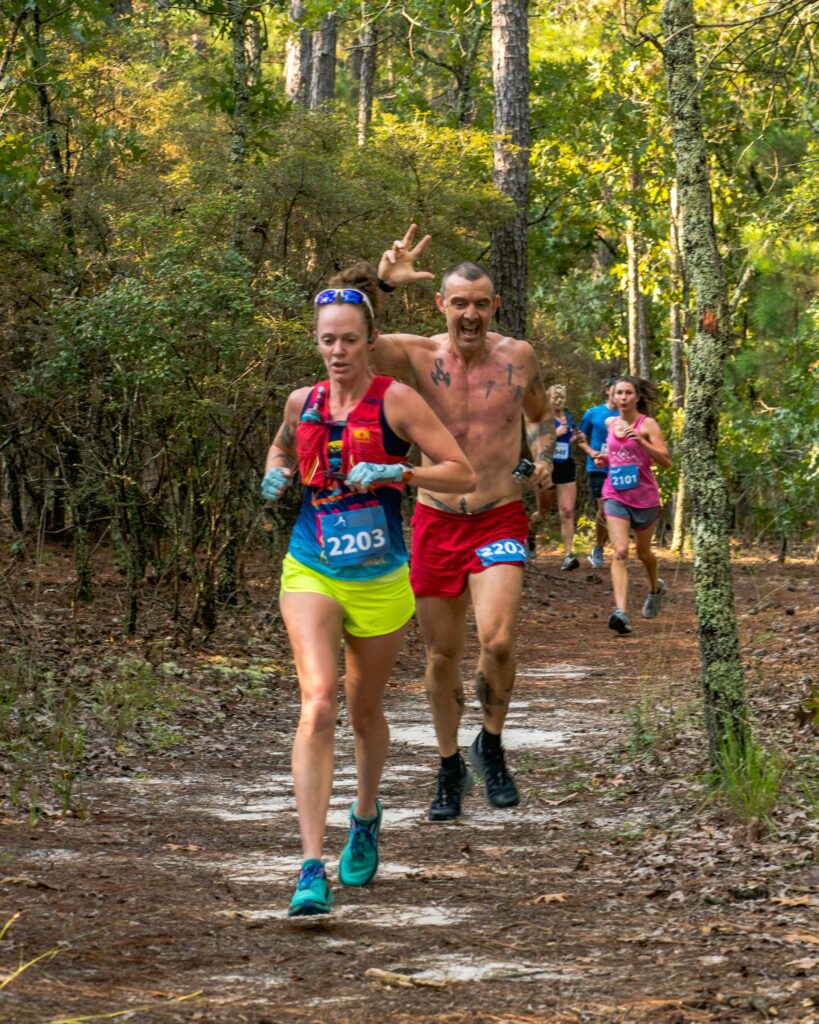 8. Board of Tourism
Check with your town (or the town you are visiting's) board of tourism, either on their website, by phone, or in person at a visitors center. They are a wealth of information of all of the things to see and do in any given town.
In addition to promoting points of interest and popular local restaurants, running, biking, and hiking trails may be listed on a board of tourism's website. If they aren't, reach out and ask!
As the board of tourism's purpose is to entice people to visit their town, they will be more than happy to help, or point you in the direction of someone who can answer your trail questions.
9. Ask the Local Recreation Department
If your town (or the town you visiting) isn't large enough for a board of tourism, chances are high they do have a town recreation department. In many cases, the parks and rec department are either directly responsible for multi-purpose trails in the area, or work closely with the organizations who build and maintain the trails.
10. State & Local Trail Agencies
There are a number of non-profit organizations across the country that are responsible for trail building, maintenance, preservation, and stewardship.
The American Trails website is an amazing resource to find these trail agencies at the state and local level. If you click on your desired state, the site will provide a list of trail organizations, a link to their website, and other contact information.
11. State & National Park Websites
Check to see if you are near a State or National Park. If so, the parks website will likely provide trail maps.
Note: Some State and National Parks may have fees or permits associated with trail use. Be sure to check the park's website before heading to the trail.
12. Federal & State Government Agency Websites
There are a number of federal and state agencies that deal with natural spaces, such as the U.S. Forest Service, National Trails System, Bureau of Land Management, U.S. Fish & Wildlife Refuge System, or your local department of natural resources.
Many of them can help point you in the direction of parks, trails, and wildlife preserves where you may be able to find running trails.
13. Look at a Map!
Open up the map on your cell phone (I usually use Google Maps) and start poking around. You can either type "trails" into the search bar, or simply visually search the map for a green space. Hiking trails, public parks, and other natural areas are almost always marked on the map.
I know this may seem like a funny approach, but I have found some of my favorite places here in the Myrtle Beach area – from public parks to our more secluded, semi-secret training grounds – simply by scrolling Google maps.
Pro tip: scroll around until you find an area covered in green, and then look for the icon with a tree inside of it, indicating a park.
14. Social Media Hashtags
In the age of social media, chances are good you can find popular trails by searching hashtags. In the examples below, I typed #AustinTrailRunning and #BurlingtonTrails into the Instagram search bar, and immediately came up with dozens of results.
Clicking on an individual photo almost always gave some sort of clue or description of what trail system the individuals were on.
15. Ask Concierge or Hotel Staff
Are you visiting a new town on vacation or business? Ask the hotel staff, concierge, (campground host, AirBnB owner, etc.) if they have any recommendations on where you can find nearby trails to run on.
Chances are if they don't know of any trails, they will be able to point you in the right direction of who to ask next.
When Choosing Running Trails, Keep These Tips in Mind
Now that you know where to ask for trail and route recommendations, let's talk about a few important factors to keep in mind when choosing running trails.
Make Sure the Trail is Open to the Public
First and foremost, make sure you are allowed to actually be ON the trails.
There are a number of reasons why trails may be closed to the public, above and beyond the fact that they are on private property.
Inclement weather, especially rain. Wet conditions that may compromise the integrity of the trail.
Races or other private events may close down the trail to the public.
Environmental concerns, such as forest fires or controlled burns, nesting birds, or other fragile ecosystems may cause a trail to temporary close.
Check Trail Conditions
Check the trail conditions. As mentioned above, rain or standing water may compromise the integrity of the trail. However, not all trails have an "open/closed" status, and leave trail use up to the discretion of individuals.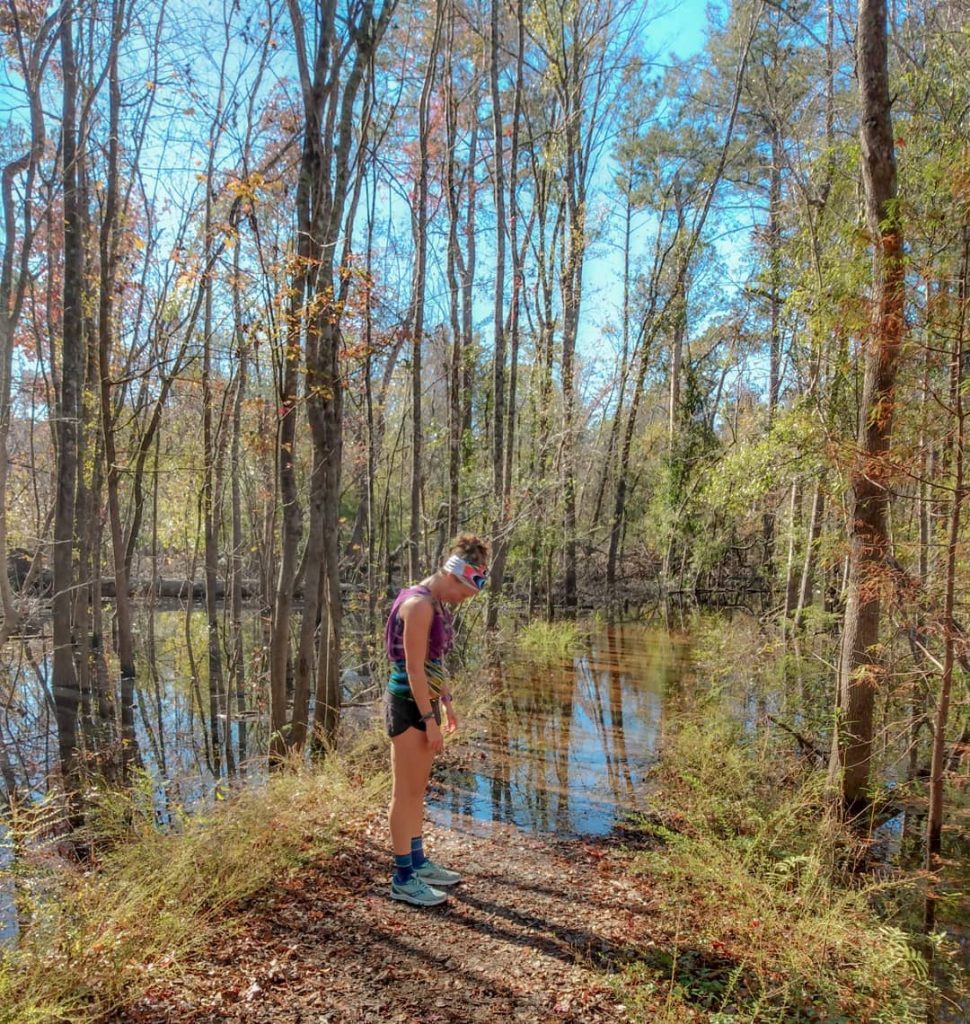 Know the Rules of the Trail
Not all public trails operate in the same way. Be sure you know things like:
What time the trail opens and closes. Some trails are only open during daylight hours.
What sort of trail use is allowed. Not all trails are automatically designated running paths. Some trails may be open only for mountain bike or horseback use, and do not allow foot traffic.
Direction of travel. Some trails will purposefully suggest that mountain bikers travel in one direction on the trail, while runners head in the opposite. And in some cases, they switch directions on any given day.
Trail Markers. Know which trail markers you intend to follow, and what they look like!
Trail and location specific etiquette. While basic trail etiquette should always be followed, there are some nuances that change from location to location. For example, some mountain bike trails will allow runners and hikers, but ask that they yield to those on bikes.
The rules of the trail are usually posted in some sort of signage near the park entrance or at the trailhead, but it doesn't hurt to search online before you go.
Know the details of the trail
Is this the type of trail ideal for runners of all skill levels?
Are there bathrooms available?
Is there access to drinking water through water fountains or other means?
Is there a parking lot near the trailhead?
Bring a Map
Lastly, if you are running on a trail you are unfamiliar with, be sure to bring a route map. If you choose to download a map to your phone, make sure you'll still be able to access it even if you loose cell phone service.
This will not only ensure that you have a great run (rather than constantly stopping to figure out where you are or where you're going), but also that you make it back home safely!
What to Read Next:
If you enjoyed this post, you may want to read the following articles on trail running:
Heather Hart is an ACSM certified Exercise Physiologist, NSCA Certified Strength and Conditioning Specialist (CSCS), UESCA certified Ultrarunning Coach, RRCA certified Running Coach, co-founder of Hart Strength and Endurance Coaching, and creator of this site, Relentless Forward Commotion.   She is a mom of two teen boys, and has been running and racing distances of 5K to 100+ miles for over a decade.  Heather has been writing and encouraging others to find a love for fitness and movement since 2009.