Last Updated on September 29, 2019 by Heather Hart, ACSM EP, CSCS
Let's cut to the chase: this is all my sisters fault.
Being a typical younger sibling, I always looked up to and admired what my big sister did. I wanted to be as cool as her, even as an adult.  She started running and racing, so eventually I started running and racing (with her encouragement, she even hit the registration button for my first half marathon).  She started fundraising for charity to make her racing miles mean so much more,  so I started fundraising for charity.
She started a running/training blog, so guess what? I did too.
Ten years ago today, as a frazzled new mom of two (Kain was only 5 months old) I sat down at my desk and typed my first official blog post.   My initial thought was that the blog would hold me accountable for not only training, but the fundraising I had committed myself to for the 2009 Baltimore Marathon.  However, I quickly discovered that writing was an outlet that allowed me to feel connected with the outside world, as my entire identity at the time was "mommy".  I was lonely…and I had a lot to say.
And just like that, "Run Faster, Mommy!" (which would eventually become Relentless Forward Commotion, the blog you are reading today…because I lost the url…) was born.
In those early days, when I was writing about things like diaper blow-outs, trying to balance hydrating for a 5K with nursing a baby, and referencing songs from Nick Jr. in almost every post (because that was my life), I had no idea what those early ramblings could potentially lead to.   The blog was simply an outlet, similar to a diary.  Things like contracts, sponsorships, SEO, RPM, ambassadorships, plane tickets, FTC guidelines, hotels, media passes, and so much more never once crossed my mind, because let's face it, I didn't even know that blogging could BE such a thing.
I'll never forget when my first product review offer came through in my email a mere three months later.  It was for soap.  Yes, you read that right: SOAP.  But I remember thinking how incredibly awesome it was that a company wanted to send me something for FREE because they wanted ME to share my opinion about their soap on my blog with others. I felt like a freaking celebrity.
Then, there was the time I was at the 2009 Beach to Battleship triathlon with my sisters, and a woman on a shuttle asked me if I was "Heather from the Run Faster, Mommy! blog".  I about fell out of my seat.  It was surreal.
Back then, blogging wasn't necessarily a "new" thing, but it certainly wasn't as trendy as it is today where seemingly everyone and their grandmother has a blog.   So Run Faster Mommy grew quickly, and so did the opportunities, from kickass reviews, to trips and experiences beyond my wildest dreams.
In fact, ten years later, I sit here trying to type this blog post, and much of it still feels like a dream.
(Bear with me as I review some kickass opportunities I had.  It's going to sound like bragging for a minute, but I promise there's some more introspection at the end.)
There was the time I drank mimosas in the VIP tent of the Disney Princess Half marathon with Jeff Galloway, after spending 3 days getting a behind the scenes tour of Disney World, courtesy of Run Disney.
There was the time Merrell invited me out to San Diego, California to film a commercial.  This sheltered New England girl had no idea what she was in store for.  But they wanted to use me as a fitness expert for their "The Merrell Pack" promotion, and who could turn that down?  I spent about 14 hours filming with 4 models who were NOT runners, and another two hours doing voiceovers.  I learned that a 30 second commercial takes a hell of a lot more time to film than I could ever imagine, and that models are more than pretty faces: they work hard.  It was an incredible experience.
Once, Reebok & GNC sent me to the 2012 CrossFit Games.  Yeah, me.  I was "dabbling" in CrossFit at the time, and back then, that was enough for me to be qualified, I guess.
Speaking of, there were multiple visits to the Reebok Headquarters:
And another trip with Merrell, this time to Portland, Oregon.  This time instead of filming a commercial, they wanted to sit me in a conference room for two days with a handful of other experts to discuss the future of the running industry.  To say I felt out of place would be an understatement, but I was also incredibly humbled.  Don't worry, they paired the time in chairs with plenty of good food and beer:
Runner's World invited me to their headquarters once in 2013 for a blogger event surrounding their Runner's World Half Marathon festival:
The next spring, Runner's World sent me to Boston to be a part of their first Runner's World Heartbreak Hill Half Marathon weekend and blogger experience.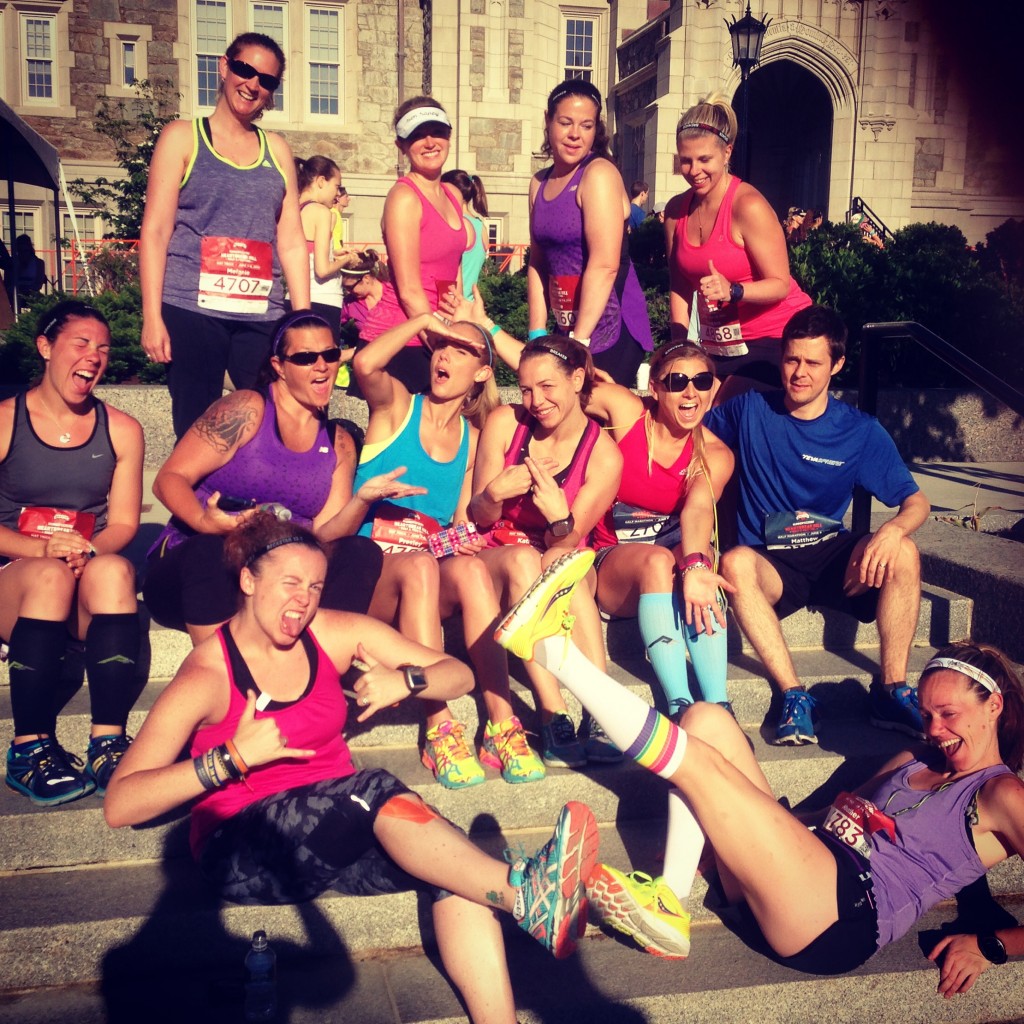 During that event, I had a less than stellar experience during the half marathon, that led me to write my first post that truly went viral: "The Reality of the Back of the Pack: the Heartbreak Hill Half Marathon".  Surprisingly, my blog didn't crash from the traffic, but I did get a direct phone call that night while I was working at the gym, from Runner's World editor Dave Wiley himself. It was a crazy experience.
Despite creating a bit of a social media / PR tidal wave, Runner's World invited me back once more in 2015 for their blogger event.   This event was even MORE fun than the first two, and even resulted in going to Bart Yasso's house to see his "A Christmas Story" leg lamp. I kid you not.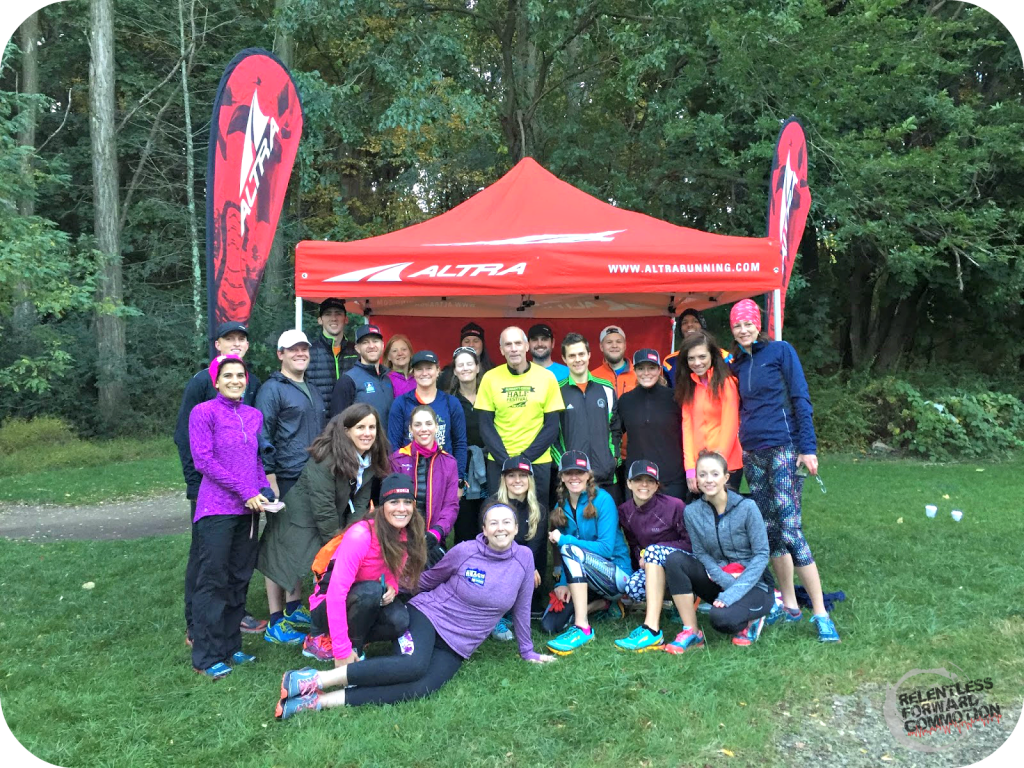 At some point in there, I became obsessed with obstacle course racing, which brought on a whole slew of new opportunities. Geoff and I raced almost every weekend at new OCR's that were looking for publicity.  But one of the coolest events was when I was sent to Mud, Guts, and Glory in Ohio, to be on Spike TV alongside of some incredible obstacle course racers, and NFL superstar Dhani Jones.
Because of my social media presence, I was able to get enough of you to put a bug in Kahtoola's ear to send us to the 2016 TransRockies Run, which was hands down the most incredible, life changing event I've experienced thus far.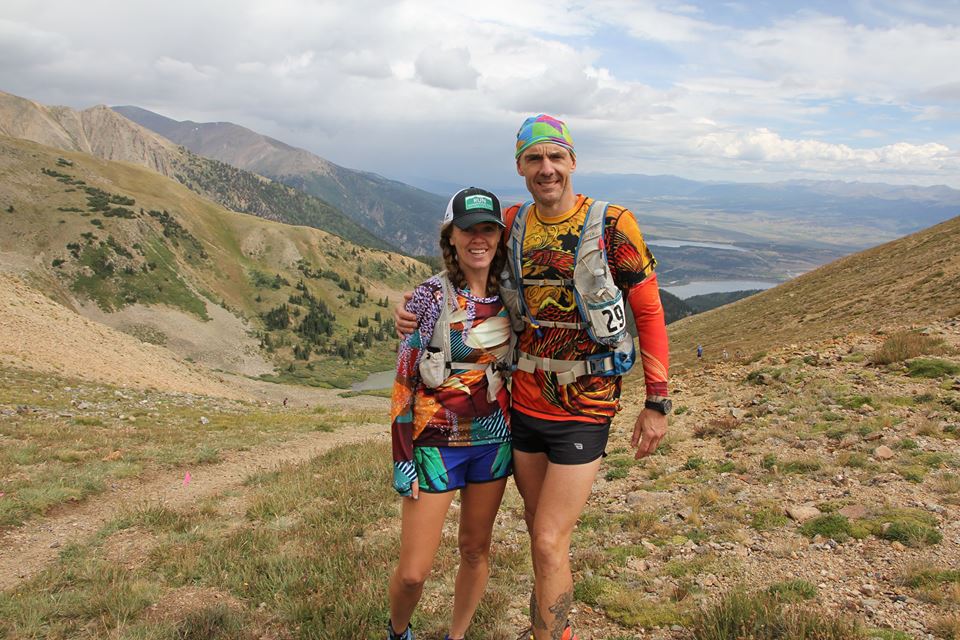 These are just a few of my favorite highlights.  All of these incredible opportunities, simply because one day back in March of 2009 I decided to sit down and create a blog.  And in between these highlights, there were so many other amazing opportunities, races, and friendships made.
But there was also a lot of heartache.
Those of you who have been with me since the beginning of this blog know that there were a couple of years in the middle of this last decade where I was a stones throw from rock bottom.  I shared a lot of it here on the blog.  There was also a lot I didn't share.  And in between the spoken (typed?) and unspoken words, a lot of opportunities were missed.  A lot of balls dropped. A lot of people disappointed. A lot of times I simply walked away from this space.
Transparency moment:  there are times I look at fellow bloggers, many of whom started long after I did, some of whom are even pictured above, who are absolutely killing it with blog income and opportunities, simply because of their consistency over the years.   And I get stuck in the comparison trap, and I kick myself for my lack of consistency over the years.  I wonder where I, where my family, could be today, had I been less of an anxiety riddled woman who cannot seem to focus and stay in one lane.  I wonder about the missed opportunities, I wonder what could have been.
Then I stop myself, and remember: this is me. These are my words, my tears, my bad jokes, and my heart, in written word.  This blog is my journey, for better or for worse.
And if you want to know what the most INCREDIBLE part of this journey has been, I'll tell you that it's not the travel or all inclusive trips, it's not the free race entries or product reviews (though I am grateful for these things beyond words):
It's the connections I've been able to make with people.
It's the ability to share my knowledge and passion for running and fitness with others.
It's having an outlet to help people find the answers to the questions they seek (that sounds so philosophical, but in reality it's more about umbilical hernia surgery and why their hands swell when they run…)
It's the fact that I am able to share my experiences, and have people reach out and say "Me too. Thank you for saying what I could not find the words to say."
And that my friends, has been, hands down, the best part of blogging.
To those of you who are new here: thanks for stopping by. I hope to bring you more informational posts, race reviews, and Heather ramblings for years to come.
To those of you who have been here since the beginning, who have stuck with me through my days of wanting to BQ and sharing far too much information about birthing babies and the like, to my days of living and breathing Spartan racing and sharing far too much information about my struggles as a parent and human being, to my nearly 4 years of trying to finally cross the 100 mile mark and sharing far too much information about my guts falling out:
Thank you.  A million thank you's.  Because without you reading, this blog wouldn't be what it is today.  And honestly? I can't imagine my life without this blog (despite all of the times I've screamed at my computer because I can't code to save my life, and do not understand how to make Google happy).  I still pinch myself some days and think "how am I worthy of all of this? How are MY words enough for people to keep coming back?"
But you do. And I cannot even begin to thank you enough for that.
The last ten years have been a period of incredible highs, heartbreaking lows, and massive growth for me, as a mother, as a writer, as an athlete, and so much more.  So here's to the next ten years.  May it lead to many more adventures, friendships, incredibly opportunities, and hopefully, keeping my guts in place.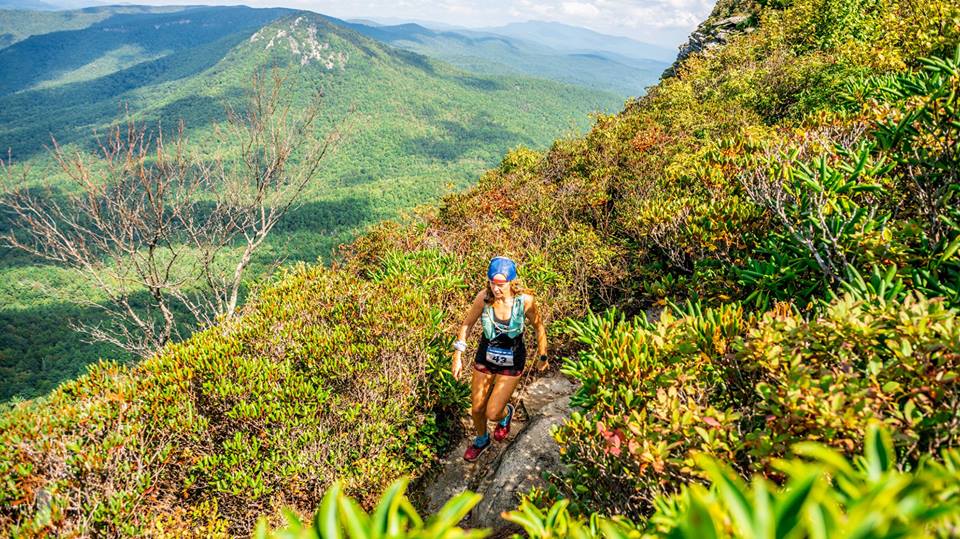 ___________________________________________________________________
Readers: do you have a favorite blog post from Run Faster Mommy / Relentless Forward Commotion?  One that you enjoyed, one that resonated with you, or one that you just found helpful? I'd love to hear it!  I'd also love to hear what you'd like to see in this space over the next year and beyond!  Please comment below.  Thank you! 
Heather Hart is an ACSM certified Exercise Physiologist, NSCA Certified Strength and Conditioning Specialist (CSCS), UESCA certified Ultrarunning Coach, RRCA certified Running Coach, co-founder of Hart Strength and Endurance Coaching, and creator of this site, Relentless Forward Commotion.   She is a mom of two teen boys, and has been running and racing distances of 5K to 100+ miles for over a decade.  Heather has been writing and encouraging others to find a love for fitness and movement since 2009.