Last Updated on September 27, 2019 by Heather Hart, ACSM EP, CSCS
I am a science geek.   A nerd.  A pain in the a$$ that will argue with strangers over the internet over the fact that no, it's not lactic acid trapped in your muscles that is to blame for making you sore 24 hours after a race (when will that misconception ever go away?).  Exercise science is my jam, my career, and the cause for exorbitant college loans that I'll probably never be able to finish paying off.
But I digress.
I love science, and I LOVE when a company actually takes the time to apply said science to their products, to create things that actually work, instead of trying to sell us on contrived terms and gimmicks that simply sound or look good…all for the sake of a dollar.
This is why I've come to love Altra Running.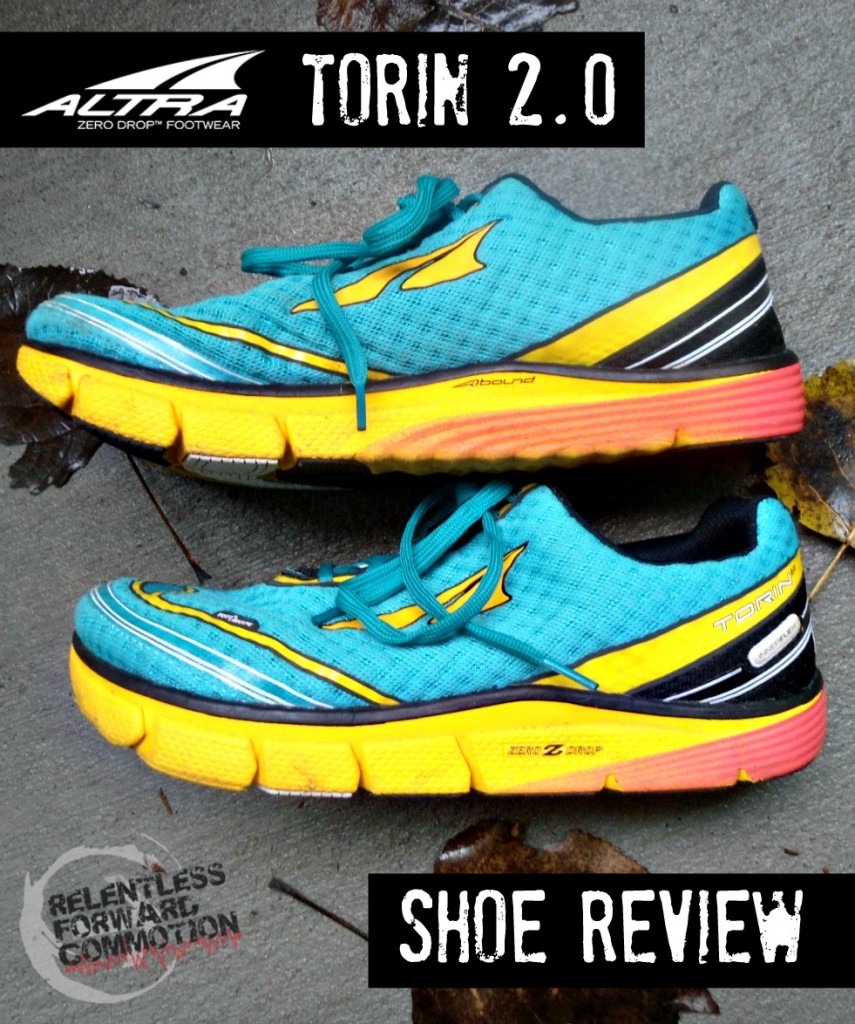 I was very fortunate to have the opportunity to meet Golden Harper, co founder of Altra Running, back in 2013 and again in 2015 at the Runner's World Half & Festival.  Both times I was able to hear the story, first hand, of how and why Altra Running came to be.   You can read the long version on their website (here) but essentially,  Golden starting tearing apart traditional running shoes to create a wider toe box and zero drop shoe for his customers at his running store.  These customers were suffering chronic injuries, and Golden wanted to help them run pain free.
With a lot of modified, melted shoes (in a toaster oven, no less) and a lot of research, Golden found that  what these runners really needed was a zero drop shoe with a wide toe box, to allow the foot to remain in a natural, relaxed position.  (He also found out that in the past almost all of the "big names" in the running shoe industry put zero actual research behind their shoes, unless it's research on what catch phrases and key terms will sell best…even if those features are actually doing more harm than help.)  And so he set out to create these shoes, no gimmicks, no false promises, with simply the goal of helping more people run pain free.
I pretty much ran the soles off of my first pair of Altras (the Intuition 1.5), and have nearly done the same to my Lone Peak 2.0's.  So of course I was geeked (shoe geeked) to get my hands on one of the latest pairs of Altras to test out as a part of the Runner's World Half & Festival Influencer experience.
Now, as much I would prefer to spend ALL of my time wandering and running trails, my current reality puts me on the pavement pretty frequently.  I explained to Golden and Jeremy Howlett (the other co-founder) via email that I am a neutral runner putting in a ton of miles gearing up for this 24 hour race, and much of them are on pavement.   Based on these parameters, they chose the Torin 2.0 for me.
About (According to Altra):
"The Torin 2.0 builds upon the cushioned and form-improving benefits of its predecessor with a smoother ride and a more cushioned midsole. We've improved the plush, slip-on feel that runners love and upgraded the durability of the upper and outsole. The FootShape™ toe box allows your toes to spread out naturally for more comfort, stability, and speed. Responsive A-Bound™ technology returns energy into each step. The fully cushioned Zero Drop platform runs evenly from heel to forefoot to naturally align your body and encourage a natural, low-impact landing. InnerFlex™ midsole technology makes its Torin debut, bringing extra flexibility inside the midsole. Experience supreme comfort in an ideal high mileage trainer with the new Torin 2.0."
Technical Specs:
Weight: 7.5 oz
Cushioning: High
Ideal Uses: Running, Walking, Fitness, Core Training
Designed to Improve: Running Form, Toe Splay, Stability, Comfort
Platform: Fully Cushioned Zero Drop™ Platform, FootShape™ Toe Box
Stack Height: 27 mm
Midsole: Dual Layer EVA with A-Bound™ Top Layer, InnerFlex™ Technology
Outsole: FootPod™ Technology
Insole: 5 mm Contour Footbed
Upper: Quick-Dry Air Mesh
 REVIEW:
Well, these shoes underwent a vastly different review experience than my normal shoe review process.
The morning after they were given to me, I took them out on a trail.  Now, these are road shoes, but I didn't bring trail shoes to the event (I know…I know.) so I asked Golden what his thoughts were about running on a trail with them.  He said he's done it before…they weren't the best for trail running, but he's done it.
So I did it too.
And as it turned out, they really weren't the best for trails.  My heels were perpetually slipping out of the back of the shoe.  But, back on paved land, Golden showed me a lace tying trick that allowed the upper to fit more snuggly, fixing the heel slipping.  Though this is really not the most important part of the review, as these shoes weren't designed for trails to begin with…
Not one to follow the rules I constantly preach to everyone else, on day 2, I wore the Torin 2.0's for a 5K, 4ish mile training run, and 10K, for a total of 13.44 miles.   Yes, the "wear nothing new on race day" advice went right out the window.  Thankfully, I had zero issues.
Day 3, I wore the Torin 2.'s for a half marathon.  At this point, I guess the shoes aren't considered "new" anymore, anyway. Right?
And since coming home, I've worn them for a handful of runs, both on and off road.
Now that you know where these shoes have taken me, let's get on with the review.
The fit of the Torin runs small; I am normally a size 10, but this pair is a 10.5.  The wide toebox is wide, something that you don't initially notice until you try to cram your feet back into a pair of traditional running shoes, and you suddenly wonder if they shrunk.   In fact, for my narrow foot self, I did have a hard time initially getting the shoe to stay on, until Golden showed me an alternative shoe tying technique (mentioned above).  The point is, if you have average to wide feet, I think you will find the Altra line will fit your sizing needs.
The run.  It is important to not confuse "zero drop" with "barefoot shoe".  While your foot sits and splays naturally in these shoes, they are anything but "minimal" (at least, the Torin.) While lightweight at 7.5 oz, the sole of the Torin is still burly.  It almost feels  the opposite of the Hoka line, where you feel like your foot is sitting on two inches of pillowy, squishy, cushy, sole.   The Altra Torin sole, while indeed cushioned, is significantly more firm.  I prefer this feature, as I typically do run in a "minimal" shoe; too much cushion leaves me feeling unstable.  The sole isn't what I would call rigid or stiff, as it is still somewhat flexible, however, you can only expect so much flexibility from a 27 mm sole.
I'm not going to lie, there was nothing overwhelmingly notable about any of my runs in this shoe.  I didn't notice the shoe, which in and of itself is probably the best thing you can say about a shoe.  It just felt as it should…a part of my natural foot. No chafing, hot spots, wear spots, or any other annoyances have been experienced.   I don't want to notice my shoe, I just want to run comfortably.
And run comfortably I did.
As far as the quality of the shoe, I will admit I only have about 50 miles on this pair.  However, other than a tiny bit of wear on the sole, there does not seem to be any quality issues as of yet.  And truthfully, I don't expect there ever to be any.  My experience with Altra as a whole is that these shoes will last well past the average 300-500 miles most people put on them.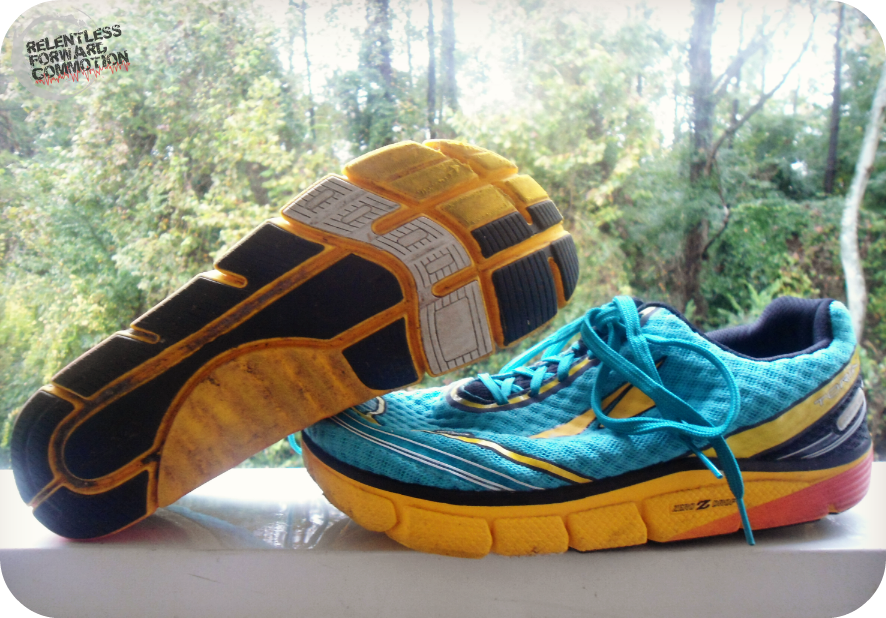 Aesthetically speaking (hey, some people do care!) I love the color scheme of this particular pair, but if the brighter colors aren't your cup of tea (blasphemy!) more neutral tones are available in both the Women's and Men's versions.
SUMMARY
Having never run in the Torin 1.0's, I cannot give you a review comparing the updated version to the older version.  I can, however, tell you that I really enjoy this shoe, and will continue reaching for it anytime I'm forced to run on the pavement (I know, I know, woe is me).
If you've ever been even slightly interested in Altra Running shoes, I would highly, HIGHLY, recommend you give them a try.  And not even necessarily the Torin 2.0, but any one of the shoes in their current line that might fit your needs.  There are currently four Neutral models that vary in cushioning level,  two Stability models, and three Trail models (might I highly recommend the Lone Peak!).   Having fortunately never suffered any long term or recurring running injury myself, I cannot attest to Altra's healing what ails me, but if you take the time to peruse their website, you will read countless testimonials from people who have found that they truly can run pain free with these shoes.
Again, I would like to emphasize that these shoes are not to be confused with "barefoot" shoes.  I've had a lot of people tell me they are interested in Altras, but are "afraid to make the leap into something so minimal".  Yes, the zero drop and wide forefoot will force you to work parts of your foot and lower leg that have been weakened by traditional shoes, and therefore, transitioning into Altras can possibly take a little bit of time (the website gives great information on not only transitioning, but proper running form, and more in-depth explanations of how these shoes can help you "Run Better".)  But unlike "minimal" or "barefoot" shoes, you will not be pounding the pavement with only millimeters of cushion between you and a sharp rock.  You need cushion? Altra has cushion (alternatively, if you don't want much, they've got that too.)
If you have any questions about the Torin 2.0, or my experience running with Altra as a whole, please do not hesitate to comment below!
*disclaimer* Altra Running provided me with the Torin 2.0's free of charge.  All opinions expressed are my own.
Heather Hart is an ACSM certified Exercise Physiologist, NSCA Certified Strength and Conditioning Specialist (CSCS), UESCA certified Ultrarunning Coach, RRCA certified Running Coach, co-founder of Hart Strength and Endurance Coaching, and creator of this site, Relentless Forward Commotion.   She is a mom of two teen boys, and has been running and racing distances of 5K to 100+ miles for over a decade.  Heather has been writing and encouraging others to find a love for fitness and movement since 2009.