Last Updated on January 27, 2022 by Heather Hart, ACSM EP, CSCS
Up until a few years ago, I had no reasons to run a stage race. I assumed stage races were reserved for bicycles and rally cars. You know, Tour de France level stuff. The kind that elite athletes or race car drivers with a lot of time and money on their hands do in their spare time. I had no idea that stage races existed for runners. What's more, mere mortal mid-to-back of the pack runners ran them too.
Then, I had the incredible opportunity to attend the 2016 TransRockies run 6 day stage race. I don't care if it's cliché, I'm going to say it anyway: the experience changed my life. It was everything I hoped it would be, and nothing I expected it to be, all wrapped into one.
What IS a Stage Race?
A stage race is typically a point to point race broken into specific, shorter segments to be completed over multiple days. Unlike a relay race (such as Ragnar or Hood to Coast), where participants share the overall distance as a team, stage racers complete the same distance as their competitors each day. Nights are spent at the same location resting, and everyone starts the next stage together the following morning. The winner is determined by fastest total time for all segments combined, rather than who gets to the ultimate finish line first.
6 Reasons to Run a Stage Race
In my humble opinion, a running stage race should be on every trail runner's bucket list. And here's why:
You'll Push your Physical and Emotional Limits
When I ran TransRockies, I had never before run 120 miles in the span of 6 days. Honestly, I hadn't even ever come CLOSE to that. I truly wondered how my body would handle running 20+ miles. Nevermind getting up the next day and do it again…and the day after that, and the day after that.
Truth be told, it wasn't always easy. Some mornings I laughed at the delayed onset muscle soreness that caused me to limp from my tent to breakfast. Other days, there were actual tears and fears that I couldn't get it done as the altitude and vertical gain (I live at sea level) kicked my ass.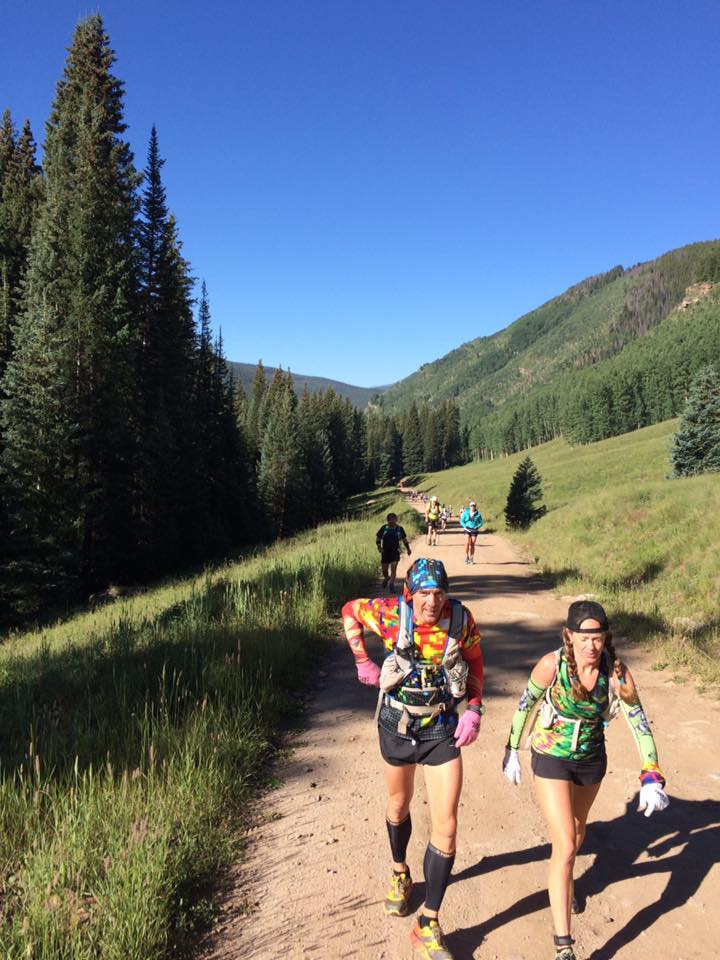 By the end, I was physically spent, in a way I had never experienced before. But I did it, I completed all 6 stages, under the time limit. And I felt a sense of inner pride for my newfound ability to "do really hard things".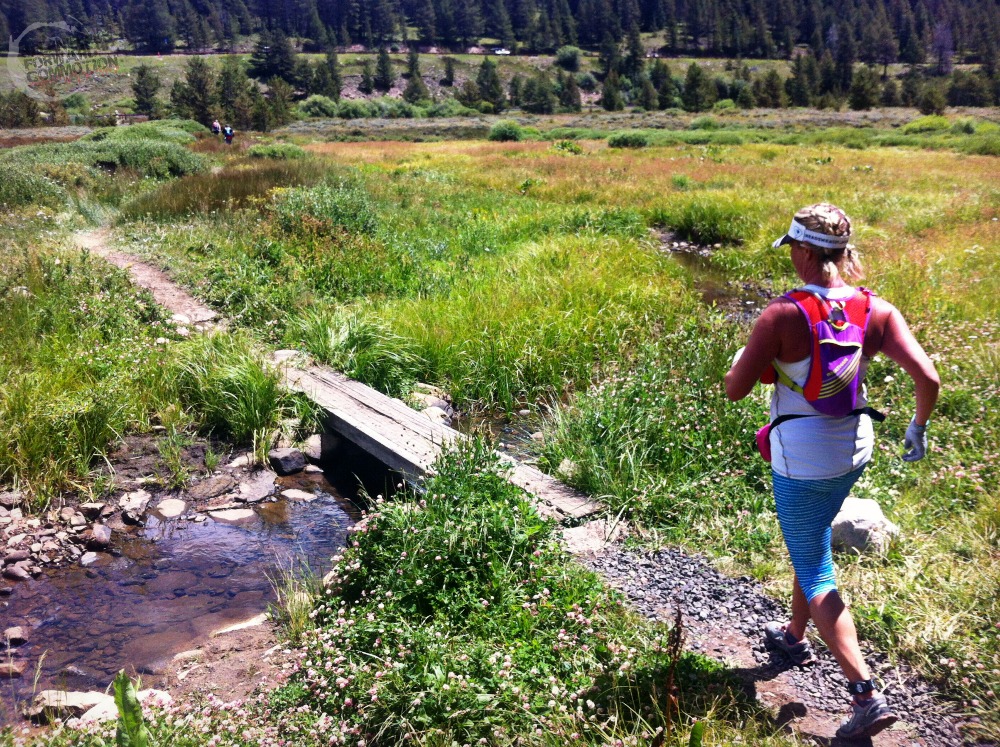 Summer Camp – for Adults!
Stage races are almost like summer camp – but for adult runners. (I can usually stop right there with my reasons to run a stage race. Most runners are sold on the idea of a running vacation!) Talk about a carefree week away from mom, dad, and all of your chores. Your responsibilities while running a stage race are as follows:
Show up to the start line on time
Make it to the finish line of the stage before the cutoff
Eat lots of good food
Have a ton of fun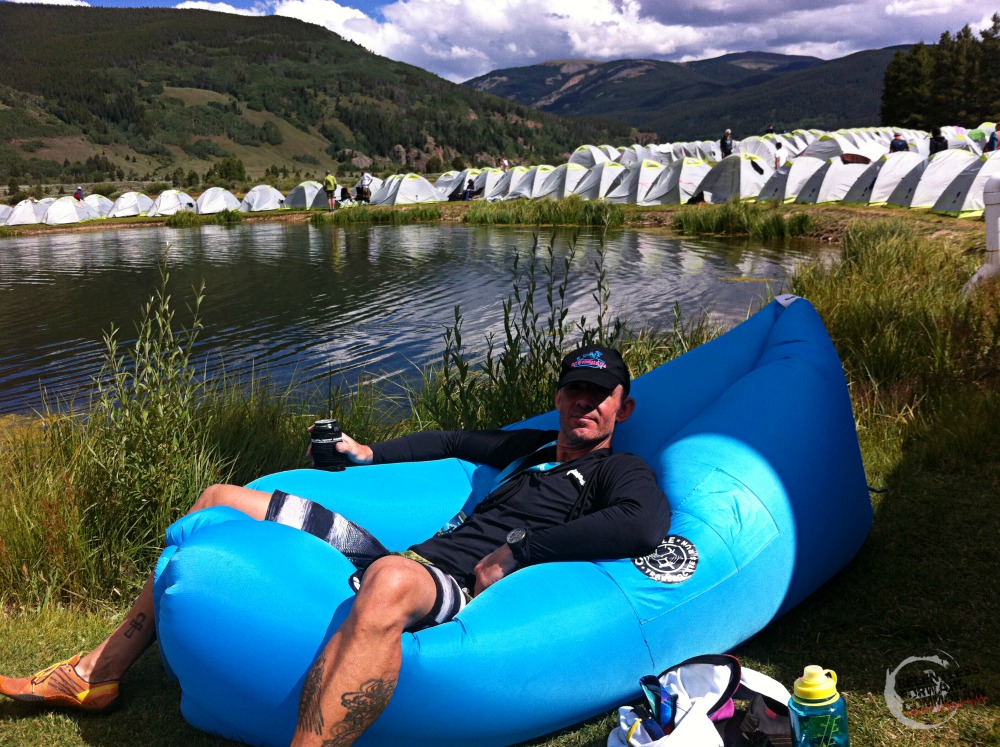 Granted, you are probably not going to find an arts & crafts cabin. But you might still find games, live music, campfires…and maybe even a beer mile with some elites:
Use a Stage Race as Training for Longer Distances
"It's a great opportunity for back to back training, and prep for longer races if that's your goal!" says Joshua White, TRR finisher. It's true: back to back long runs, especially when training for an ultramarathon of 100 miles or more, can be physically and emotionally exhausting. Using a stage race to log multiple back to back long runs – while supported by race staff and volunteers, as well as being surrounded by fellow runners – can take away a lot of the mental stress.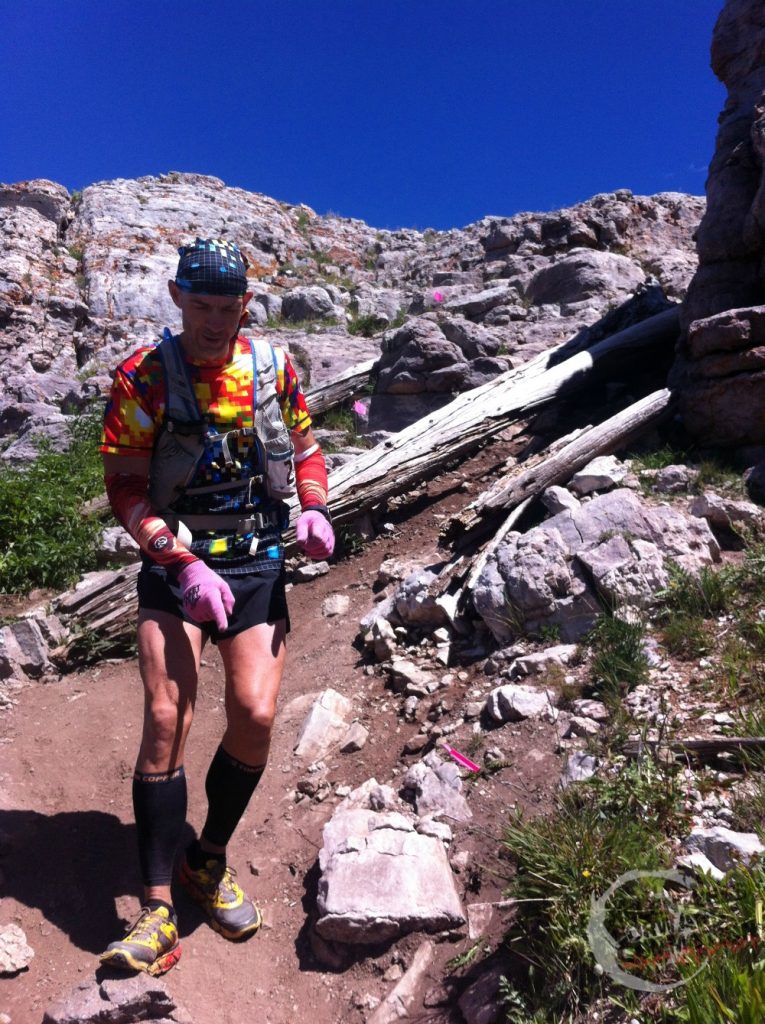 Make New Friends
Remember the friends you made at summer camp as a child? Now add in a healthy dose of suffering over many miles together, and you've got the perfect recipe for lifelong friends. In fact, when I reached out to 8 different runners to ask them to contribute their favorite reasons to run a stage race, EVERY single one of them mentioned the friendships they formed over the miles.
Rob Sanchez, multiple time TRR finisher (and the guy in green to the far left in the picture above), says: "In a "regular" race or an ultra, you may run with a group of people for a day (realistically, parts of the day). At TransRockies and other stage races, you begin to see the same people day after day, at camp, etc. You leapfrog each other on the trail, throughout the week. You often check on each other when you see someone stopped. Then you may catch someone when they are at a down point in the day, and you are up, the next day (or an hour later) roles are reversed. You get to have conversations that may continue over the whole week or tenure of the event."
" (In a stage race) you start the race with 300 strangers from all over the world, but at the banquet after Stage 6, you are celebrating with your new friends with whom you have commiserated with, hiked with, showered with, had a beer with, grabbed a beer at Chillville… trading contact info and adding new Facebook friends!"
There truly is no better way to get to know someone than by spending nearly a solid week and hundreds of miles together, sweaty, smelly, tired, cranky, and hungry. If your new found friendship can survive that, you'll get through anything together.
Explore New Places – for DAYS
One of my favorite things about racing in a new state, city, or park is the ability to see – by foot – some place new. Multiply that by a few days, and your adventuring just grew exponentially.
" I liked that it circumnavigates the entire SRK Greenway, so there was always new terrain to look forward to." said Chris Casey, of the Ragged 75/ Emerald Necklace. "I really liked the point to point course, which ensures the scenery is always changing and always new. and it's fun seeing how you chip away at it.
Unplug From the Real World
On day # 3 & 4 of TRR, we were staying in Camp Hale, and there was absolutely zero cell phone service. Not spotty service, not text/phone call only service…THERE WAS NOTHING. You couldn't have called home if you wanted to, never mind upload a photo to Instagram or check in on Facebook. We were in a technology dead spot.
While this may seem like a nightmare to most, I actually found it incredibly freeing. I could truly unplug and let go – I had no other choice!
__________________________________________________
Whether you are looking for the ultimate experience to test your endurance, a "fun" running vacation away from the monotony of day to day life, or a little bit of both: I definitely recommend giving a stage race a try.
Wondering where to find a stage race? StageRaces.com has a number of listings. Be sure to use the "Advanced Search" tool, and click "Run Stage" under "Event Type".
Have you ever run a stage race? Have anything to add – or an event suggestion for us? Comment below!
Heather Hart is an ACSM certified Exercise Physiologist, NSCA Certified Strength and Conditioning Specialist (CSCS), UESCA certified Ultrarunning Coach, RRCA certified Running Coach, co-founder of Hart Strength and Endurance Coaching, and creator of this site, Relentless Forward Commotion.   She is a mom of two teen boys, and has been running and racing distances of 5K to 100+ miles for over a decade.  Heather has been writing and encouraging others to find a love for fitness and movement since 2009.