Last Updated on September 24, 2019 by Heather Hart, ACSM EP, CSCS
If you were to ask ten different runners if they think you are ready for an ultramarathon, I can guarantee that you will get ten different answers. Some will say that you should have a certain number of years of serious run training before attempting such a feat. Some will say your marathon time should be under a specific – yet arbitrary – number before attempting an ultra. Others will enthusiastically shout "OF COURSE YOU'RE READY!" without knowing a single detail about your running history. And there might even be an "Ultra? Why would you want to do that?" naysayer in the crowd.
Opinions are plentiful in the running community when it comes to who should tackle what distance (and I'll admit, I'm no exception). So how do you know if you are truly ready to make the leap into the world of ultramarathons? Here are 7 questions to ask yourself before diving into the world of ultramarathon training and racing.
Am I Ready for an Ultramarathon?
First, start with the most important question, in my opinion:
Are You Currently Injured, or Prone to Injury?
If you answered no, proceed to the next question.
If you answered yes: stop here. Before proceeding to ultramarathon training, I highly recommend you let your body completely recover first (if you are currently injured). Then (or if you are currently uninjured), analyze why you are prone to injury:
Is there a biomechanical imbalance that needs to be addressed?
Is there a muscular weakness, or breakdown in the kinetic chain that needs to be fixed?
Does your form need to be improved?
Are you running in the correct running shoes?
The reality is, training for an ultramarathon is going to put even more physical stress on your body. If you are already prone to injury, the likely hood that you will get injured again increase with increased training mileage of an ultra. Therefore, before signing up for an ultramarathon, you should work on your running foundation and fundamentals first.
What's the Longest Distance You've Raced?
This question is not necessarily a deal breaker. However, jumping into a 50K when you've only ever experienced the half marathon distance can be incredibly daunting. There is a lot to be said for the physical and mental experience that is gained when you tackle longer distances. A runner who knows what their body does/feels like at mile 20 of a marathon is going to have an easier time transitioning to a 50K than a runner who has never run more than 10 miles. The same goes for a runner tackling a 100 miler without ever experiencing 50 mile or 100K exhausted legs.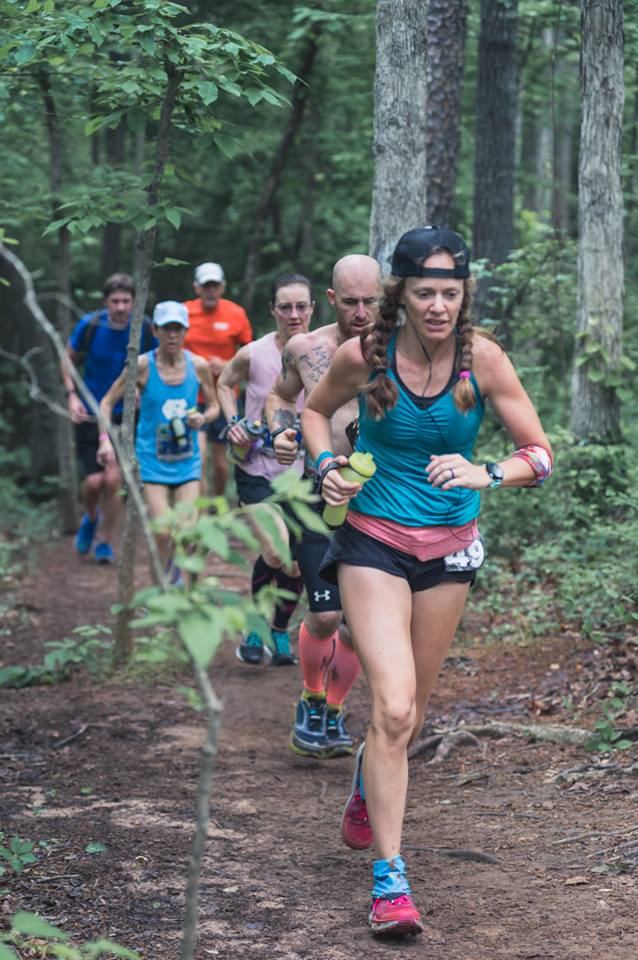 Of course, there are plenty of runners who have not worked their way up the distance ladder, and have been just fine. My professional opinion? If you are unsure if you are ready for an ultramarathon, don't rush things. These races and these distance aren't going anywhere, they'll be here for you when you are ready. And you'll probably enjoy the journey more when you are truly ready.
How is Your Current Training Going?
How are you handling your current training volume? Is it just fine, and you can easily imagine adding a few more hours or a few dozen miles to your week? Or are you struggling to keep up?
How motivated are you to get your workouts done?
Before deciding to tackle an ultramarathon, you should be confident and comfortable with your current training volume. You should emotionally feel ready and motivated for more. Because the nature of training for longer distances means that your training volume is only going to increase.
(Unless, of course, you are one of those 80 mile per week marathon runners…).
Can You Realistically Commit the Time to Training?
Training for an ultramarathon is a massive time commitment. I typically ask anywhere from 50-80 miles per week from my clients (depending on the distance and where they are in their training cycle) as well as at minimum, 2-4 hours a week of strength training. Week day long runs are often in the double digit miles, and weekend back to back long runs will occupy most of your mornings.
Do you have that sort of time between your current life commitments (job, family, etc.)? Really stop and think about where you will realistically fit that training time in. Analyze how that extra time commitment will impact your life, and the lives of those closest to you.
Which brings me to one of the most important points:
Is Your Support System on Board?
Ultramarathon training is not only a sacrifice for you, but it can absolutely affect your loved ones as well. Because of the increased training volume, you'll be around less. You'll be tired more often. You may have early bedtimes and even earlier wake up calls. Normal household chores may start to fall behind. You get the idea.
When I'm in peak 100 mile training, I feel like all I do is eat, sleep, shower, and train. I'm grateful my husband often trains with me, otherwise I feel like we'd never have quality time together.
Related: What to Do When Your Loved Ones Don't Support Your Running
Point being: while you don't necessarily NEED support to complete an ultramarathon, it really helps. If training starts negatively impacting your family life or the lives of loved ones, your training AND personal life may go downhill, fast.
Before signing up for an ultra, talk over the potential commitment of training for a longer distance race those closest to you, the ones that might be potentially impacted by this new schedule. Get their feedback, and hopefully their blessings.
Do You Have Your "Why"?
At the risk of sounding cliché, do you have your "why"? As in, why do you want to do an ultramarathon?
The truth is, there is no right or wrong answer here.
However, I always ask clients to make sure they have some sort of motivating factor driving their decision to pursue an ultramarathon, other than simply "it seems like the logical next thing to do, since I've covered the other distances".
Just because "everyone else" is jumping on the ultramarathon bandwagon doesn't mean you have to as well. Having your own reasons for tackling these distances will help motivate you to push through and show up to training.
Do YOU Think You're Ready for an Ultramarathon?
At the end of the day, the only one who can truly decide if you are ready for an ultramarathon is YOU. Countless other runners, coaches, trainers, friends, and family can certainly weigh in with their opinions. But ultimately, you know your body better than anyone, and you know what you are capable of . You get to make the decision to sign up for an ultramarathon, and you are the one who gets to put in all of the hard training. This is your decision.
But if you need some motivation, here's a fun one for you: 31 Reasons to Run a 50K.
And if you've decided to go for it, start here:  (FREE) Beginner 50K training plan & training guide. 
Heather Hart is an ACSM certified Exercise Physiologist, NSCA Certified Strength and Conditioning Specialist (CSCS), UESCA certified Ultrarunning Coach, RRCA certified Running Coach, co-founder of Hart Strength and Endurance Coaching, and creator of this site, Relentless Forward Commotion.   She is a mom of two teen boys, and has been running and racing distances of 5K to 100+ miles for over a decade.  Heather has been writing and encouraging others to find a love for fitness and movement since 2009.