Last Updated on December 21, 2019 by Heather Hart, ACSM EP, CSCS
The realities of running 100 miles are awful…and also really flipping awesome. And I often forget both.
Look: I'm no 100 mile ultra expert.
Hell, to this day, I still hesitate to even call myself an ultra-runner. Despite the fact that this month marks the four year anniversary of my first ultra marathon, despite two – 100 mile buckles, and despite the fact that I've run over two dozen ultra distance races since (the majority being 50-100 miles long) I still sometimes feel like it's a fluke. There's no way I'm one of "those" people, capable of such incredible feats, of covering "I don't even like to drive that far" distances on foot.
Yet here I am.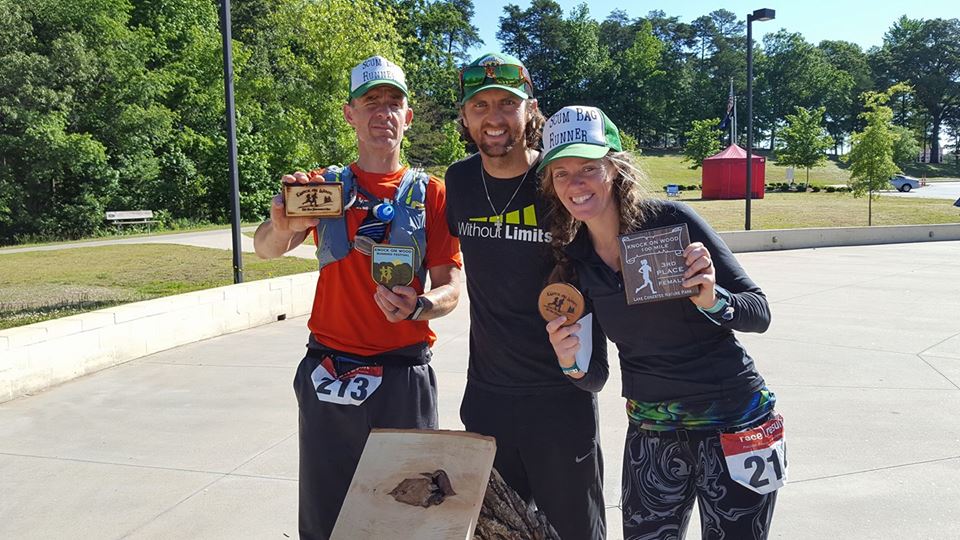 I'm certainly no Camille Herron or Courtney Dauwalter but I've got my share of finish lines and hell, even a few overall finishers awards. I'm fairly competent at pretending I know what to do in a 100 miler, and this weekend, I'm giving the distance another go.
I haven't psyched myself up about running 100 miles nearly as much as I did last year (evident by the lack of daily countdown posts) but I am excited for another adventure nonetheless.  If anything, this attempt feels much more casual…which is why I felt the need to write this post.  A reminder to myself that no matter how calm I am going in to this race, 100 miles is still a massive undertaking.
12 Awful & Awesome Realities of Running 100 Miles
100 miles is really far…so don't try to think about it.
The thought of running 100 miles is absolutely daunting. But do you know what's worse? The thought of running 70 more miles after you've already run 30. It's soul crushing.
So my solution is to ignore it. Kind of like I do with my kids when they are fighting or complaining that I didn't cut the apples in the correct direction.
My advice: break your race up into smaller sections. Take the course loop by loop or aid station to aid station. It takes away the overwhelming enormity of tackling 100 miles.
It hurts up until a point…and then it doesn't get any worse. (Until it starts to hurt worse.)
Without fail, in every ultra I do my legs start to hurt somewhere around mile 25. And without fail, every time I panic a little (see aforementioned "holy sh*t this hurts and I still have 75 miles left to run!") But I've found that each stage of "hurt" lingers for quite a while without getting worse. Eventually you become numb to that level of pain, and might even declare, as I did at mile 70 of my first 100 miler "It only hurts up until a point, and then it doesn't any worse!"
Until five miles later, when it got worse.
The point is, rest assured knowing that your body will give you a little time to adjust to each level of hurt. Roll with it.
You'll question your life choices multiple times.
Deep thoughts, such as "why didn't I just take up scrapbooking?" or "If I was golfing, I'd be in the bar by now" will cross your mind a thousand times. You'll wonder what on earth ever possessed you to believe that this was a good idea. You'll wonder if there is some sort of damage to your frontal lobe, the part of your brain responsible for decision making…because clearly you aren't very good at it.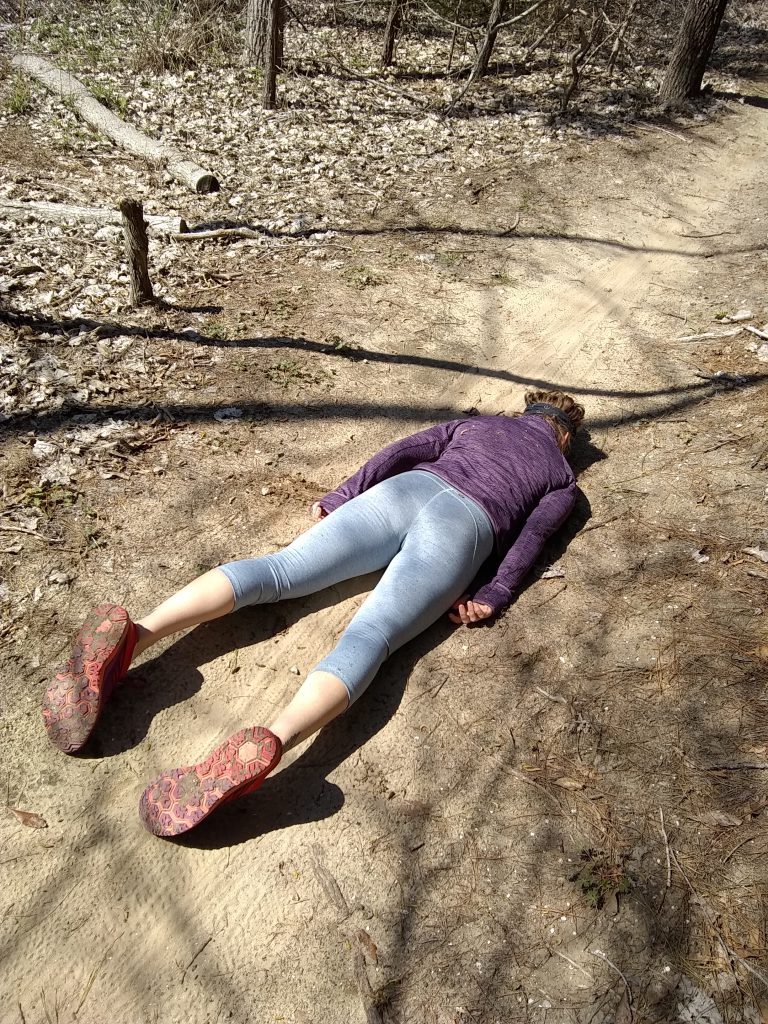 Math becomes really hard.
Remember those word problems in middle school algebra? "If a train leaves the station in Fairmount at 10:38 am heading North East at 45 miles per hour, and a second train leaves the station at 10:45 am in Kingston traveling South West at 32 miles per hour, what time will the sun set on May 19th in San Francisco?" These important life lessons were obviously setting you up for ultra marathon math.
Mile splits, time cutoffs, how long you can walk without dropping your average pace too far, distances to aid stations, it all becomes more confusing than a calculus midterm. My advice? Let your crew do the math.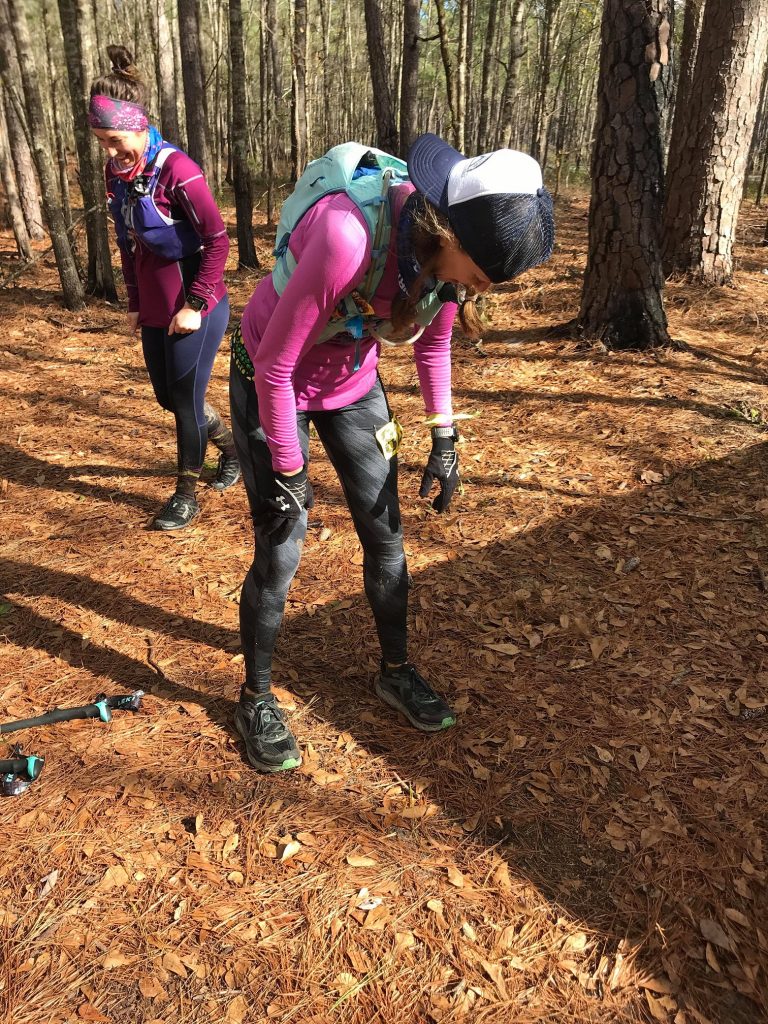 Food becomes a love/hate relationship
One moment you'll want to eat three slices of pizza and a grilled cheese sandwich, the next moment the idea of stomaching a simple orange slice will make you want to barf. But you have to eat, or you won't succeed. Let me repeat that: YOU HAVE TO EAT. It goes well beyond the fact that no one likes a rungry/hangry athlete: a bonk from lack of calories will ruin your race.
You'll have a million second winds.
100 miles is a roller coaster of emotions and energy. You will have moments where you wonder why people make such a big deal out of this distance, because it feels so effortless. You'll have moments where reality slaps you in the face, and you just want to crawl under a tree and sleep. The highs and lows are cyclic, and the best thing you can do is to remember that you WILL crawl out of each low and find another high. You just have to push through it…and trust me, those highs are so worth it.
You'll laugh at really stupid stuff.
My husband calls this "punch drunk", a term I had never heard before but Google assures me is the result of getting hit in the head too many times. OR running for 24+ hours without a break, take your pick. The most ridiculous things will become hilarious, like the color of your shoes or the way you can suddenly feel your cheeks jiggling when you run. Enjoy it. Laughing is so much more fun than crying. Which you'll probably also do.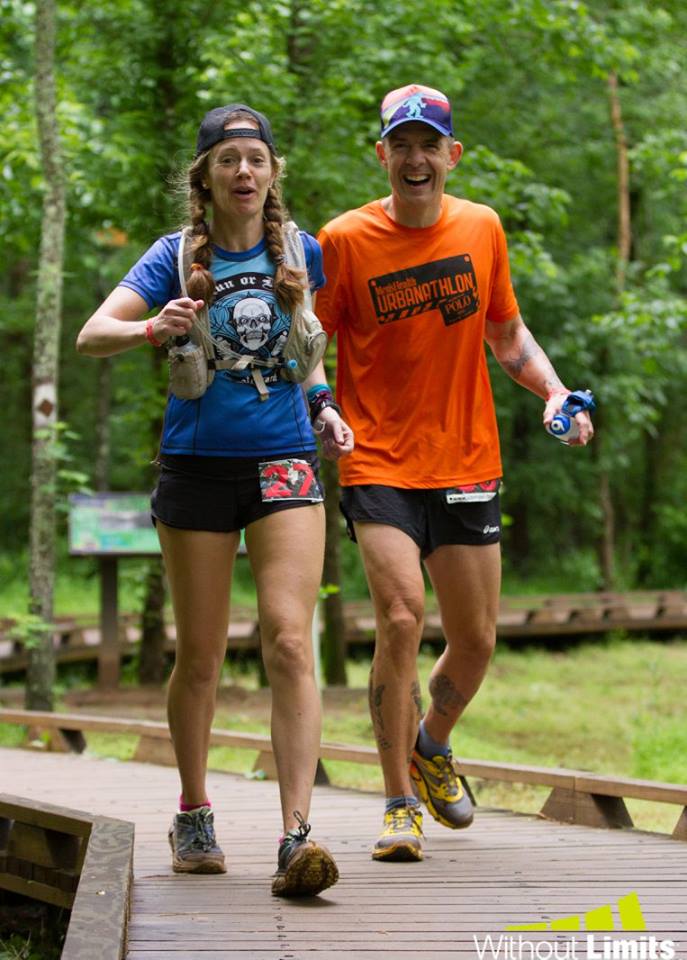 You might hallucinate.
During my first 100 miler, I went two nights without sleep.  An 8 pm start time meant we ran through two nights, and therefore I missed a bunch of sleep.  As a result, I saw all sorts of crazy things, all of which made perfect sense at the time.  Like the butter tub in the middle of the trail (it was a stump), the horse watching us run by (also a stump) and my favorite, my very own car in the middle of the woods (I'm still not sure what that was). Hallucinations during extreme long distances are definitely not unheard of.
It's going to hurt even worse than it did before.
Bet you didn't think that was possible, right? Well it is. You might start to feel bones in your feet you didn't even know you had. Or wonder why on earth your shoulders are so sore from running. It's a hurt unlike anything I've ever experienced before, and I'm still not sure if I dislike it…or secretly enjoy it. (See above: questioning what the hell is wrong with me).
You'll feel sorry for yourself.
Even though this was your idea, you'll probably have a few moments where you shed tears (in your mind or on your cheeks) over the misery you are currently feeling. A true "woe is me" experience. Take a minute to acknowledge the "suck", and then get over yourself.
I once attended a "how to survive in the wilderness" seminar, and the very first thing we were taught was that a positive attitude can save your life. It will also help get you to the finish line a little faster (or at least a little happier). Staying in a miserable frame of mind will do nothing but hinder your race. So remember, you signed up for this journey…try to make the most of it.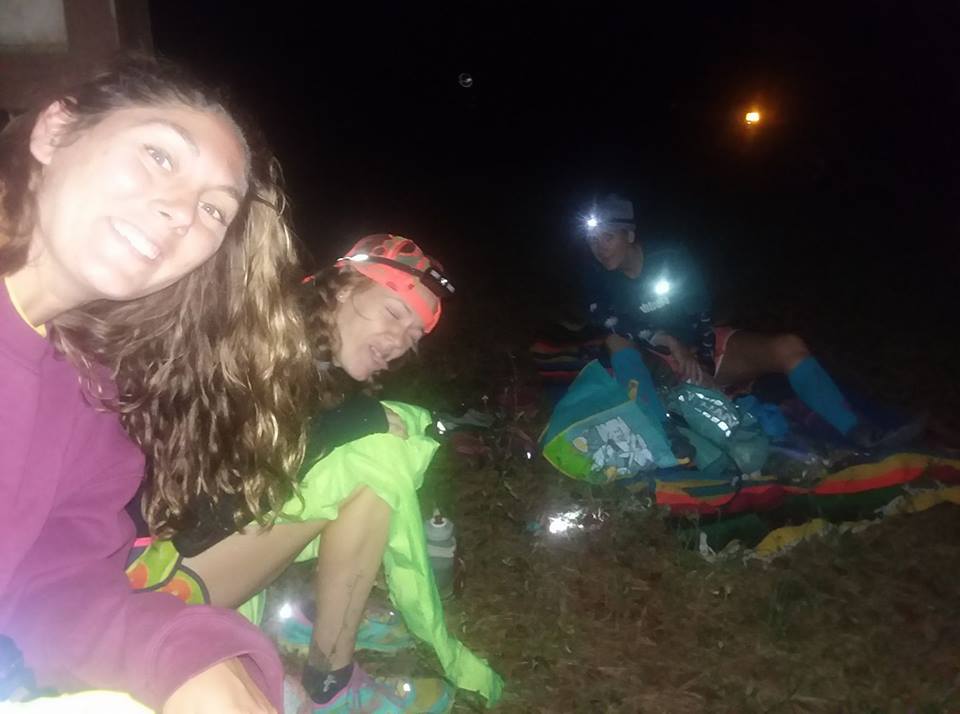 You'll want to quit.
Don't. Unless you fear actual long term damage/injury, don't quit. If you do, you'll spend endless hours after the fact kicking yourself for quitting just because you hit a low you likely would have come out of. Take it from me, I have far more 100 mile DNF's than buckles.
It will be worth it.
You probably lost a few years of your life in sleep deprivation and irreversible damage to your heart, lungs, and kidneys. You probably won't be able to walk into work with a normal stride on Monday (if you can even put shoes on your feet). But damnit, LOOK AT THAT BUCKLE!
So, Heather…don't say you didn't warn yourself.   Running 100 miles again is going to suck, but that's what you signed up for. Here's to another few days full of miles, tears, laughter, sore feet, grilled cheese, and another 100 mile buckle to add to the collection.
Here goes nothing…
Heather Hart is an ACSM certified Exercise Physiologist, NSCA Certified Strength and Conditioning Specialist (CSCS), UESCA certified Ultrarunning Coach, RRCA certified Running Coach, co-founder of Hart Strength and Endurance Coaching, and creator of this site, Relentless Forward Commotion.   She is a mom of two teen boys, and has been running and racing distances of 5K to 100+ miles for over a decade.  Heather has been writing and encouraging others to find a love for fitness and movement since 2009.