Last Updated on December 9, 2022 by Heather Hart, ACSM EP, CSCS
Ask any runner what they think of treadmills and chances are good many of them will respond with a shudder. With not-so-affectionate nicknames such as the "dreadmill" or "human hamster wheel", it seems runners either hate them or tolerate them; but very few claim to actually love running on a treadmill.
But there is no denying the fact that treadmills can be a convenient piece of exercise equipment, and a useful tool to supplement with regular outdoor running.
That said, there are certainly some major disadvantages of running on a treadmill as well.
I'm often asked by clients and gym patrons which is better, running on a treadmill or running outside, and my answer is usually "which ever method you'll actually DO is the best one".
But, when it comes to training specifically for a race or outdoor running goal, there are a number of factors to consider when deciding whether or not to train outdoors, train entirely on a treadmill, or use a combination of both.
In this post we'll cover both the advantages and disadvantages of running on a treadmill.
Benefits of Treadmill Running
Let's start with numerous benefits of implementing treadmill running into your big picture training:
Convenience
Quite possibly the most obvious benefits of treadmill running: it is incredibly convenient (assuming you have access to a treadmill).
Perhaps you are a parent who wants to put in a quick run while your child naps, without leaving the comfort of your own home or having to worry about finding a babysitter. Or maybe the closest running trail is simply too far of a drive when you are on a tight time crunch.
Maybe you'd rather have teeth pulled than run outside in the freezing cold weather (I can sympathize – I'm a warm weather runner and not ashamed to admit it.)
Whatever the reason, a treadmill is a great, reliable option to ensure you have a place to run. (As long as the power doesn't go out.)
Avoiding Bad Weather
Running on a treadmill allows you to log miles while avoiding bad – or even unsafe – weather.
While many runners pride themselves on the fact that they do not let inclement weather stop them, there often comes a time when weather conditions may be downright unsafe for everyone. Below freezing temperatures, ice, dangerous winds, thunderstorms, or even extreme heat are not ideal, nor always safe, running conditions.
A treadmill allows runners to put in their mileage regardless of the weather outdoors.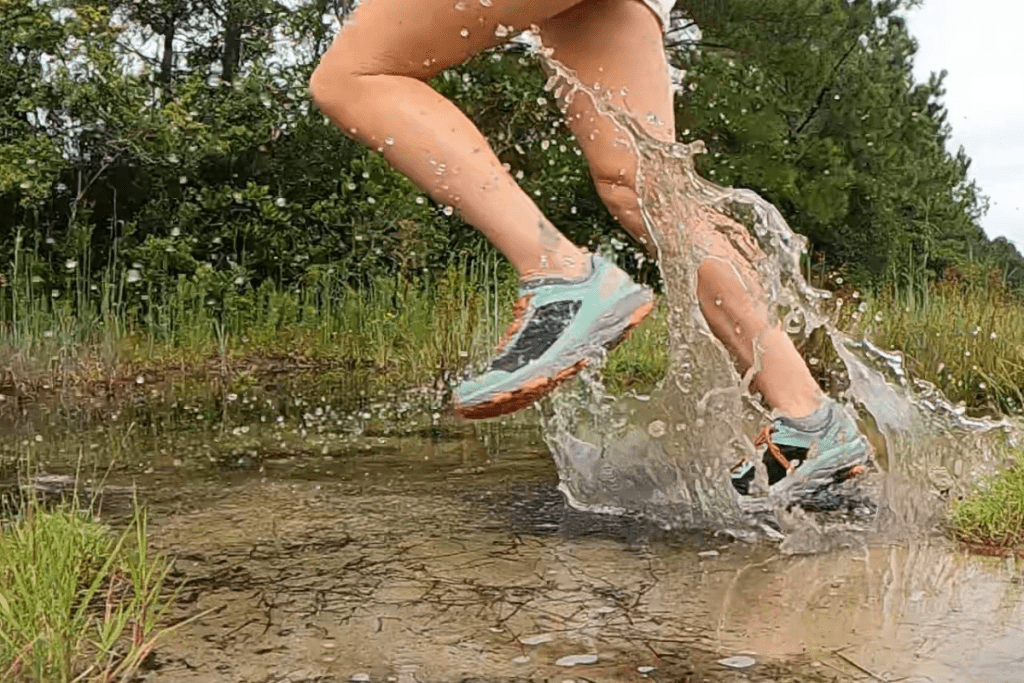 I'm not going to lie: despite all of the crazy and sometimes downright ridiculous races I do, I'm still a pansy when it comes to cold weather. In fact, as I write this, it's 7:30 am, and I'm trying to muster up the courage to go race a 5K in 34 "feels like 23" degree weather with 20 mph winds.
No thanks. I'll hit the treadmill instead!
Hill Training for Flat-Land Runners
If you live in an area that lacks any sort of runnable hills or elevation change, a treadmill can provide a long, sustainable hill to run on.
This may not only help simulate race environments, but may simply provide more varied workouts. Hill training can greatly help improve running performance, as it helps increase leg strength, lactate threshold, cardiovascular endurance, and overall speed.
Further, if you are training for a race that contains a lot of hills, it is imperative to replicate the hilly course during your training, or chances are you will end up miserable on race day. Most gym quality treadmills can reach an incline of up to a 12-15% percent grade, while some have the ability to go even higher.
Don't be afraid to use the incline.
Safety
Unfortunately many runners have very valid safety concerns when it comes to running outdoors. Whether it's the threat of traffic, wild or domestic animals, or sadly, even other humans, some runners simply do not feel comfortable running outdoors in certain situations.
Running on a treadmill provides a safe, predictable environment.
Feeling uncomfortable running by yourself through a particular neighborhood or secluded trail without your running partner? Or maybe you were unable to find time for your workout during daylight hours, and are hesitant to run in the dark.
Running on a treadmill ensures that you are safe from things that go bump in the night (or simply jerks with intentions of ruining your day) within the confines of a gym or your own home.
All the Data at the Tip of Your Fingers
Forgot to charge your GPS watch? No problem! Everything from pace, to the percent grade of the incline, to your heart rate, and more is displayed right there on the treadmill.
Treadmills Can Help You Learn to Pace
On a treadmill, you choose a specific pace, typically displayed as miles per hour, and run at that exact speed until you push the buttons signaling you would like to slow down or speed up. Your pace is consistent and predictable.
Outdoors, you propel yourself forward without the aid of a moving road under your feet, thus your pace can vary greatly at any given time. If you are looking to maintain a certain pace to reach a specific time and distance goal, pacing yourself with a treadmill can be an excellent form of training.
For example, running on treadmill will help you become more aware of what it feels like to sustain a steady pace of say, 8:00/ miles throughout the duration of your run.
Injury Prevention…Sometimes.
The belt of a treadmill has more give than paved roads or cement sidewalks, and some treadmills are even padded underneath the belt. As a result, treadmills typically create less impact on your body, specifically the legs and lower back.
The fact that a treadmill is easier on the body may be ideal for runners who are coming back from an injury, are trying to safely increase their overall mileage, those who may be more prone to impact injuries, or who simply experience pain while running on harder surfaces.
That said, the treadmill can sometimes create an unnatural gait in some runners, causing them experience discomfort from irregular running form. Overtime, this could lead to injury.
And for what it's worth: falling off of a treadmill isn't very pretty, so be careful.
6 Disadvantages of Running on a Treadmill
And now for the inevitable downsides of treadmill running:
Monotony and Boredom
The reasons so many runners seem to dislike running on a treadmill is because it can be monotonous. And for obvious reasons: because the scenery indoors doesn't change, and the action of running on the moving belt doesn't require too much thought, the treadmill can become very tedious and boring.
Running outdoors, however, provides a constant change of scenery as the miles pass. Outside, you have the opportunity to explore new routes and see varying sights, which will help keep the monotony at bay.
Further, running outdoors requires a much higher level of awareness than running on a treadmill; runners must be aware of things such as traffic, change in terrain, and other obstacles or possible hazards.
Treadmills are Easier Than Running Outdoors
Because the belt moves underneath your feet, the movement and effort required to run on a treadmill is slightly different than running outdoors. On a treadmill a runner simply needs to lift their feet, instead of pushing off the ground and propelling themselves forward as they would on the road or a trail.
As a result, many runners find treadmill running to be slightly easier, and their average pace faster on a treadmill than on the road.
In fact, a 2022 research study found outdoor running to greater physical fitness improvements than treadmill running (source), while a 2015 research study found that at paces faster than 8mph (7:30/mile), a 1-2% incline is necessary to mimic the energy cost of running outdoors (source).
Taking your training off of the treadmill forces you to engage your muscles more actively to propel yourself forward. Further, factors such as wind resistance come into play at faster speeds, forcing you to push harder during your run.
Running on a treadmill is certainly stellar cardiovascular exercise, but if you are training for a race rather than just fitness, make sure some of your training runs are done outside.
Note: to compensate for this difference, make sure you always set your treadmill incline to a minimum grade of 1.0% or higher.
Lack of Agility / Proprioception Training
Because of the smooth, predictable surface of a treadmill belt, your feet and legs do not have to constantly make the minor adjustments that are necessary for maintaining coordination and balance as they would running outdoors.
This is a major disadvantage of running on a treadmill not only for trail runners, but even for road runners, who may occasionally experience uneven terrain.
But, specifically speaking to trail runners: a far greater level of bodily awareness is required than typically needed when running on paved roads. Therefore if you are training on a treadmill for a trail race, be sure to hit the trails at least once a week to help build that proprioception, agility, and balance.
Inability to Mimic Downhill Running
What goes up, must come down…except on a treadmill. The majority of treadmills provide the option of either mimicking running on flat terrain, or running uphill. Very few offer a platform that descends, mimicking downhill running.
It sounds silly to say that people don't know how to run downhill, but it's true; many people cannot get comfortable with the change in stride, and instead cause their body to almost fight against gravity.
Running downhill requires greater eccentric contraction of the quadriceps and lower leg muscles, and also requires a different skill set and form than running on flat surfaces.
Trust me when I tell you that there is an art to running downhill. I cannot even begin to tell you how many times I have been passed during a race on an uphill portion, only to fly past those same people on the downhill portion because they don't know how to run downhill.
Therefore, in order to train for and master downhill running technique, it is important to get outside and practice descending hills.
Inability to Pace Yourself
Earlier I mentioned that pacing was an advantage, but, it can be one of the disadvantages of running on a treadmill as well. Because the treadmill controls the pace for you, you
spending more time running outdoors will allow your body to become used to sustaining a consistent pace on your own, which requires more physical and mental effort than running on a treadmill.
Lack of Fresh Air
Your mother wasn't lying when she said you need to get outside and get some fresh air: there are a number of health benefits associated with spending time outdoors, including increased happiness, improved concentration, and even improved healing.
With busy work and life schedules, many people often find themselves stuck indoors for the majority of the day. Running outdoors can be a much welcome time to reconnect with nature and take in some fresh air while working on both their physical and mental health.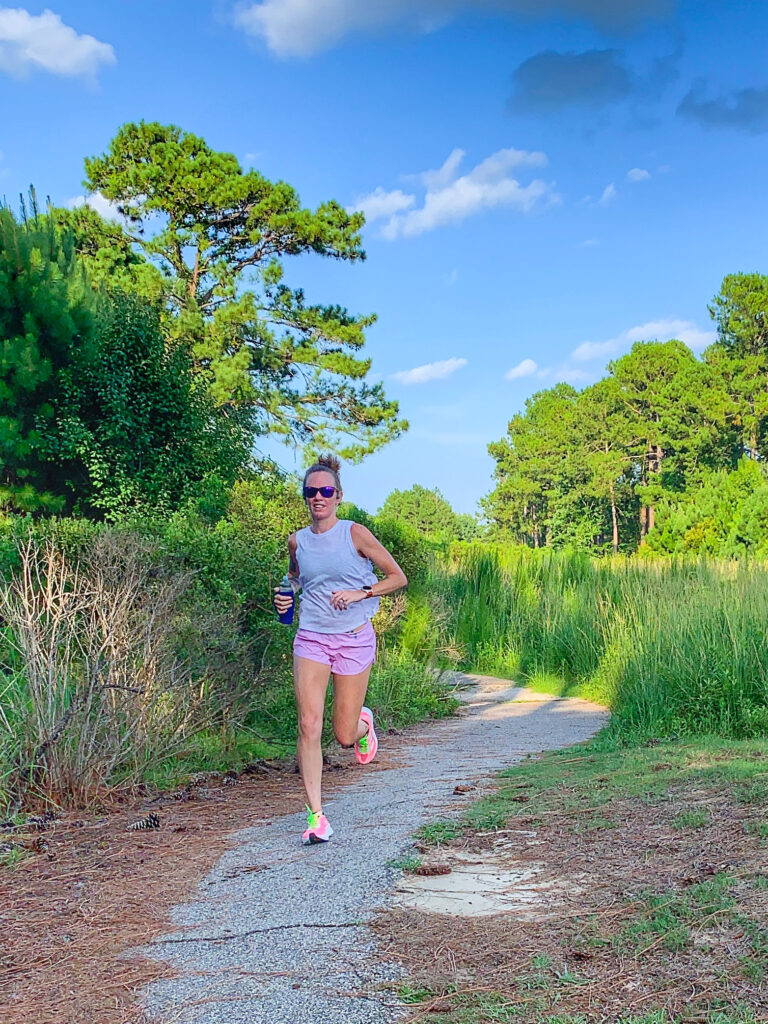 Are These Major Disadvantages of Running on a Treadmill Dealbreakers?
In my professional opinion, treadmills are not the "evil" piece of training equipment so many runners make them out to be. They can be used for both convenience as well as a a tool to help you improve as a runner.
Ultimately, if your goal is simply running for fitness or weight loss purposes, then a treadmill is a fantastic option.
If you're training for a race or other running goal, make sure you mix it up. Treadmills can be fantastic…but you've still got to run outside from time to time.
Resources:
Jones, A. M., & Doust, J. H. (1996). A 1% treadmill grade most accurately reflects the energetic cost of outdoor running. Journal of sports sciences, 14(4), 321–327. https://doi.org/10.1080/02640419608727717
Singh, G., Kushwah, G., Singh, T., Ramírez-Campillo, R., & Thapa, R. K. (2022). Effects of six weeks outdoor versus treadmill running on physical fitness and body composition in recreationally active young males: a pilot study. PeerJ, 10, e13791. https://doi.org/10.7717/peerj.13791
Heather Hart is an ACSM certified Exercise Physiologist, NSCA Certified Strength and Conditioning Specialist (CSCS), UESCA certified Ultrarunning Coach, RRCA certified Running Coach, co-founder of Hart Strength and Endurance Coaching, and creator of this site, Relentless Forward Commotion.   She is a mom of two teen boys, and has been running and racing distances of 5K to 100+ miles for over a decade.  Heather has been writing and encouraging others to find a love for fitness and movement since 2009.