Last Updated on January 22, 2022 by Heather Hart, ACSM EP
I know, I know. The "things I wish I knew before my first ultra (marathon, triathlon, etc.)" posts are so overdone. But if you're anything like me, you often dive head first into things without having even the tiniest grasp of what you are up against. Naturally, I went into my first ultra with almost zero research, zero experience, and zero idea of how to actually make it to the finish line. As such, I DNF'd the 48 hour race at a mere 17 hours and 52 miles in. I didn't even come remotely close to my goal.
I crashed, burned, and DNF'd my first ultramarathon in an epic way. So in retrospect, yeah, there are a lot of things I wish I knew before my first ultra. And if you have found yourself here with your first ultra looming in the distance, I hope that my "I wish I knew then what I know now" tips can help you reach that finish line successfully.
10 Things I Wish I Knew Before My First Ultra

In no particular order, here are ten things I wish I knew – because I crashed, burned, and failed miserably by making these mistakes – during my first ultramarathon.
Bank Energy, Not Time.
During my first ultra (INFINITUS, 2015), I started off much faster than I knew I should have. I had multiple, experienced ultra runners warn that the key to a successful ultra was to start off slower than you think you should. Of course, I was feeling good running fast, so I just assumed I'd "bank time" for later in the game. I also naively thought that I'd be the exception to their "go slower than you think you should" rule.
Spoiler alert: It didn't work.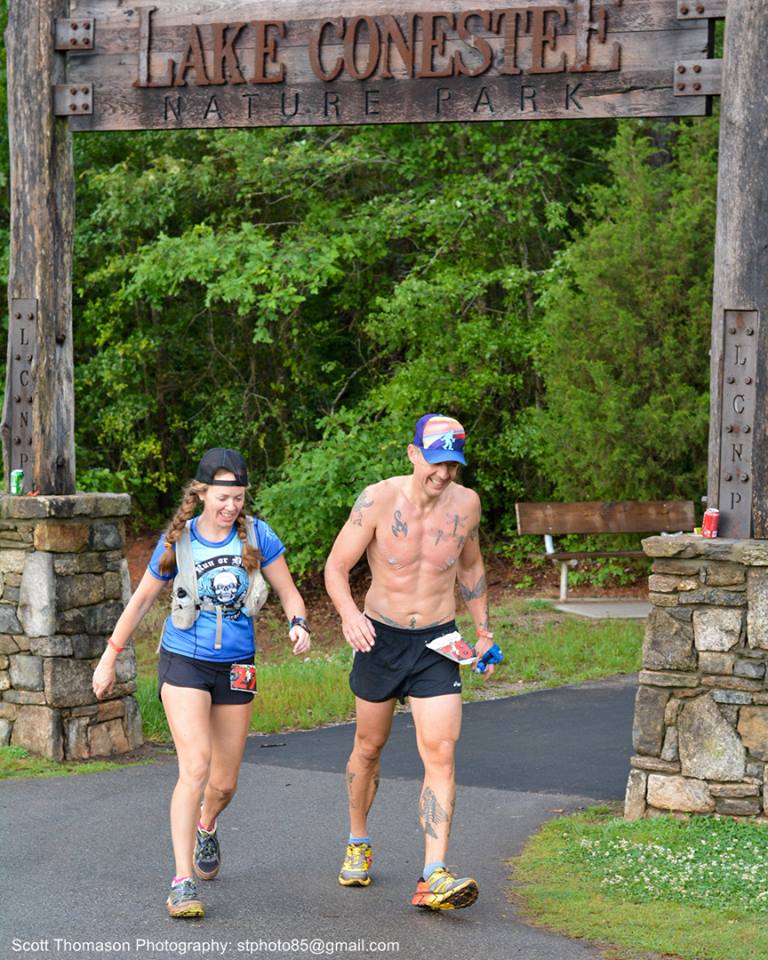 In an ultramarathon, you are going to be utterly exhausted at some point, no matter what. Especially during longer distances that go into the evening, or even overnight. By starting off slow, you delay that fatigue, decreasing the chances that you'll burn out and end up unable to finish. The key is to conserve, or bank, energy as long as possible, not time and speed.
Time Spent at Aid Stations Adds Up Fast
This one seems so obvious, but I wish I knew before my first ultra that time passes slowly when you are running, and quickly from the comfort of your chair. If I had to guess, Geoff and I probably spent anywhere from 15-30 minutes bumbling around at our transition chairs/aid station EVERY TIME we came through the center of the figure 8 loop at Infinitus. So over the course of 52 miles, we hit those chairs 4 times. That's easily 2 hours we spent just sitting and trying to figure out what the hell we were doing next.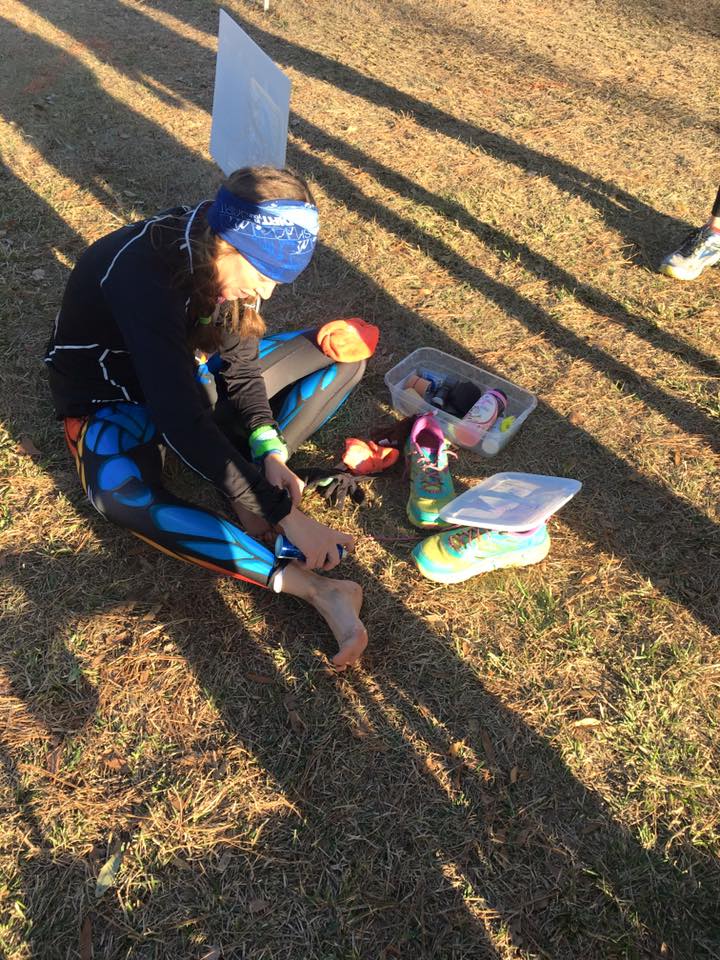 Organize your drop bags, have a plan for aid stations (nutrition, shoe or clothing change, etc.), get in, and GET BACK OUT THERE. Don't waste time, because over the course of 50 miles or more, that time adds up quickly.
Related: The Beginners Guide to Packing an Ultramarathon Drop Bag
A Crew is Invaluable
While running is an individual sport, I wish I knew before my first ultra that it can still take a village to help get you to the finish line. We didn't bring a village – or anyone for that matter – to our first ultra. I honestly don't remember why we thought we didn't need a crew. I guess Geoff and I figured that we had each other – and that would be enough. What we didn't factor into our plan was the fact that we would both be stumbling around delirious and exhausted, trying to figure out what we were supposed to do next.
A crew will not only keep you on track, and help you avoid wasting time at aid stations, but they can help you multi task (fixing your feet while you are restocking your hydration pack with food, handing you a change of clothes so you don't have to go looking for it, etc.) A crew is not only helpful with time management, but they are helpful when you are hallucinating in the later stages of a race and can't remember what you are supposed to be doing.
Related: The Benefits of Having a Crew When Running an Ultra
Distance is Relative.
There's this crazy phenomenon I experience when running, in that what I consider "far" is relative to the distance between the start and the finish line. For example: if I'm running 100 miles, 30 miles in doesn't feel very far or very bad. But I'll be damned if I don't start whining at mile 10 of a half marathon.
During my very first ultra, I had never run more than about 27 miles. I won't lie, the 53 miles I eventually ended up with were tough and hard fought for. But I was pleasantly shocked that pushing beyond 27 miles wasn't as bad as I expected…and believe me, I was nervous for the unknown.
…But an Ultra is Still Really Far.
That said, the distance of an ultra should absolutely be respected. 100 miles, 50 miles, hell, even a 50K is a really long distance to travel by foot. Training not only helps, it's highly recommended. Yes you guessed it…I didn't properly train for my first ultra. And I paid dearly for it with an incredibly sore body…and a DNF.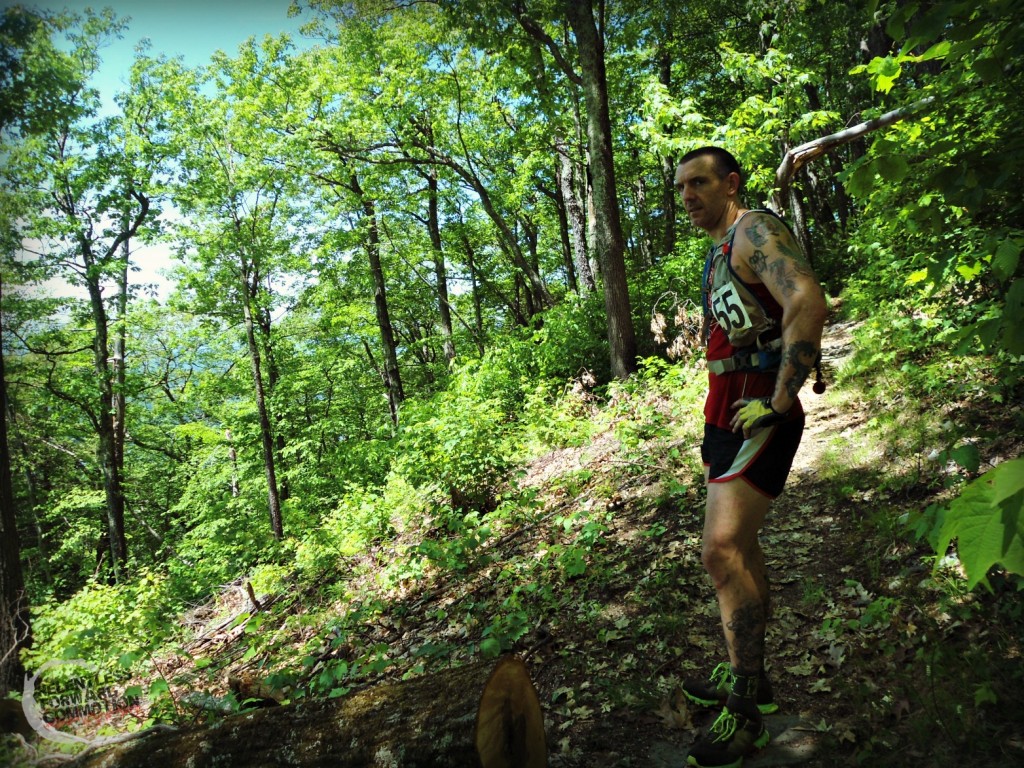 Take Care of Your Feet
The health and condition of your feet can be an absolute deal breaker in an ultra. Sure, blisters always suck. But a hot spot in a half marathon isn't going to hinder your day nearly as much as a hot spot that develops 10 miles into a 50 miler. Tiny hot spots, blisters, or wet feet can turn into macerations, massive blisters, or even the dreaded "trench foot" if left untreated. These conditions can bring runners to their knees.
During my first ultra, I didn't expect my feet to swell as much as they did. My shoes were a tad too small, and the irritating rub on my big toe felt like a knife jabbing into my foot with every step towards the end of my day. They were also really wet – for a long time. Tending to my feet sooner may have prevented at least a little bit of misery.
Not sure where to start with foot care? I highly recommend the book "Fixing Your Feet: Injury Prevention and Treatments for Athletes" by John Vonhof (affiliate link).
You've Got to Eat A LOT.
I mean, a lot – a lot. I definitely didn't eat enough from the get-go of my first ultra, and struggled to maintain my nutrition for most of the day. In a marathon, it's pretty standard to only fuel a couple of times, usually at specific distances throughout your race. In an ultra, maintaining blood glucose levels so you don't bonk is so much more imperative. You've got to fuel from the start, and not skip out fueling intervals, thinking you can just "make up for it later".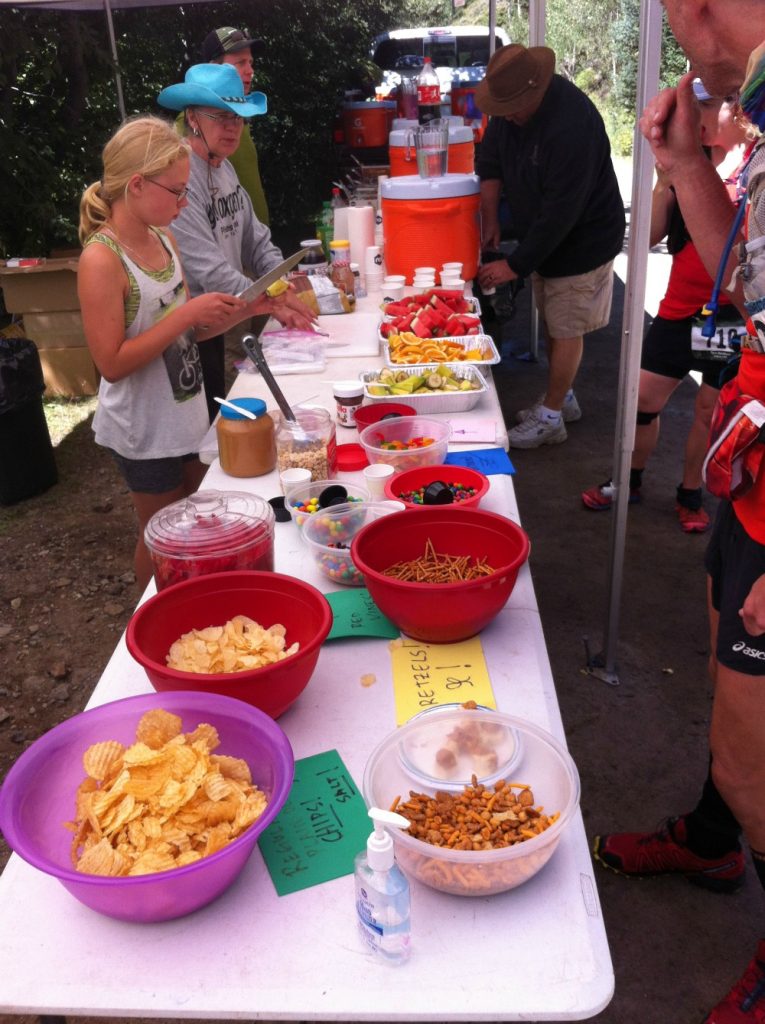 Related: Fueling for an Ultramarathon: A Complete Guide to Race Day Nutrition
You CAN Come Back From a Low
Maybe you did go out too fast. Maybe you didn't eat enough. Or maybe you've done everything right, but you've found yourself in a physical and mental low spot. In those moments, it can be really hard to believe that you'll ever feel better while still running the race.
I hit that point somewhere around mile 45 of my first ultra. Instead of doing things to try to pull myself out of the bonk, I instead refused to continue to eat, and convinced myself that I was done as soon as we got back to the check in/ transition area. My poor mental attitude and lack of adequate calories only made that low even lower. But honestly, I didn't think coming out of that low was even an option.
It wasn't until a year later when an ultra runner and coach said to me point blank before a race "You WILL experience lows, no question about it. Keep going. If you keep going, you'll come out of that low." For me, ultra running is often a series of highs and lows. You have to ride the lows out, just like a roller coaster, and soon enough you'll be climbing to another high.
Sleep Depravation Sucks…But You Can Get Through It.
As a mom of two kids who refused to sleep through the night for the first 2 years of their lives (so, 4 consecutive years) I was certain that I was a pro when it came to sleep deprivation.
As it turns out, wandering through the forests on a trail at 1 am is significantly different than nursing a baby while watchin Rosanne reruns at 1 am. There were points where the exhaustion was so strong, I wanted nothing more than to just lay down right there in the woods and close my eyes. And this wasn't only in my first ultra, but in my next few 100 mile attempts as well. The lack of sleep was so overwhelming, it broke me each time.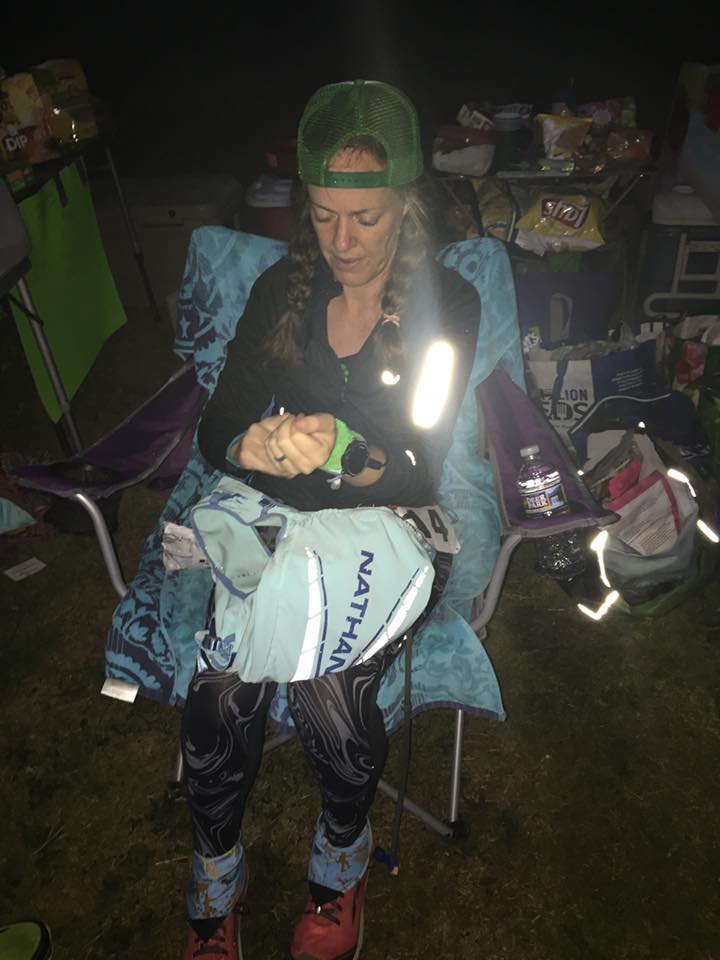 After many attempts, and fails, I finally learned that the sleep exhaustion never goes away, you just have to find a way to get through it. For me, constantly reminding myself that daylight WILL return if I just keep pushing is incredibly helpful for getting through the dark nights that can feel endless. More specifically, I set a time: for example, I know that at 5:30 am (in our area) the sky will start to lighten up, so I use that time frame as a count down. And the return of daylight is an incredible mood – and energy boost.
Oh, and lots and lots of caffeine is quite helpful.
You are Stronger than you Think
An ultramarathon is designed to test your physical and emotional limits. I know it sounds cliche, but the saying is true: if it was easy, everyone would do it. Ultras? They aren't easy.
As a running coach I assure you that adequate training is a huge part of ensuring success in an ultramarathon. But the other part? It's believing in yourself.
During my first ultra, I knew I didn't belong there. I had doubts in my head from the starting line, and as such, I easily talked myself into taking that DNF.
It took a few years and a lot more experiences of truly testing my strength to know deep down that I AM capable of difficult things. Believing in yourself when your legs are screaming and your body is exhausted is the missing puzzle piece that will help get you to the finish line.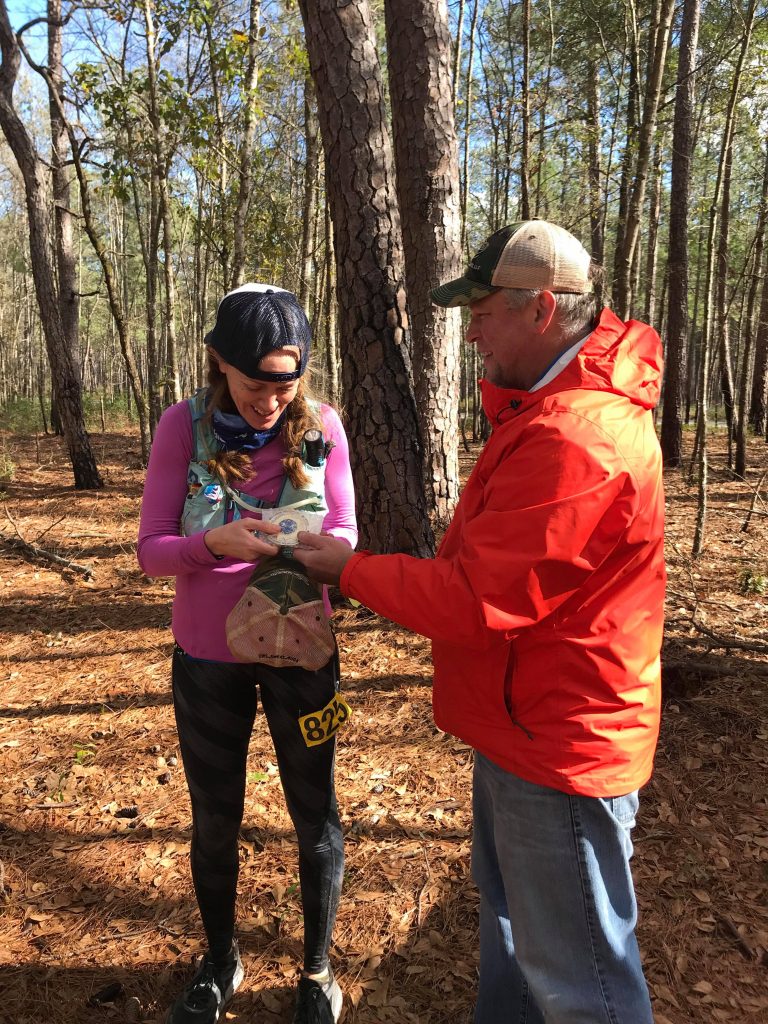 One of my favorite things about the ultramarathon world is that each experience is unique, and yours truly is a journey. You try, sometimes you fail, but you always learn. I hope that these tips help you avoid some of the epic failures I've already made.
Experienced ultra runners: do you have any tips to add? What did you wish you knew before your first ultra? Comment below!