Last Updated on October 4, 2019 by Heather Hart, ACSM EP
Ahhh, the race taper. Depending on your point of view, it's either a well deserved break from months of training, or a necessary evil. Many runners have come to rely on running as a necessary part of their daily routine. Running can be a source of emotional and physical therapy. To put it bluntly: when you cut back significantly on the volume of running you've become accustomed to, it can really suck. I know because I've been there, and I've coached countless athletes through "taper tantrums" of their own. Here's my guide to not losing your mind while tapering.
If you're unfamiliar with the concept of a race taper, let me explain. At the end of a race specific training cycle, there is typically a 2-3 week block (depending on the distance) of time where running volume and intensity is significantly cut back. In theory and in perfect practice , your body is pretty tired after you reach the peak of your training. During a taper, you cut your training volume significantly to allow your body to rest, recover, and rebuild. This ensures that you are showing up to the race start line in the best condition possible, not just physically, but mentally as well.
But…after 18+ weeks of training consistently, cutting your mileage nearly in half can do some crazy things to your body and mind. Let me break it down for you, and explain how I deal with it:
A Guide to Not Losing Your Mind while Tapering
1. Those crazy emotions? They are normal.
There's a reason why I use the term "losing your mind while tapering". Taper time brings on a triad of scenarios that causes emotional chaos. First, you have a HUGE event looming in the distance, quite possible a race distance that you've never covered before. You are questioning your ability to complete the race… and not to mention your sanity for even signing up in the first place. Second, your body is exhausted from training through and up to peak week, which can also lead to emotional distress. And lastly, your normal emotional outlet of running has now been cut by more than half. So what do you do?
Well if you are me, you cry in the shower for absolutely no reason at all, yell at your friends for laughing too damn loud at an inappropriate picture on a phone after quiet hours, or lash out at your husband for not just knowing that you wanted tacos for dinner instead of pasta.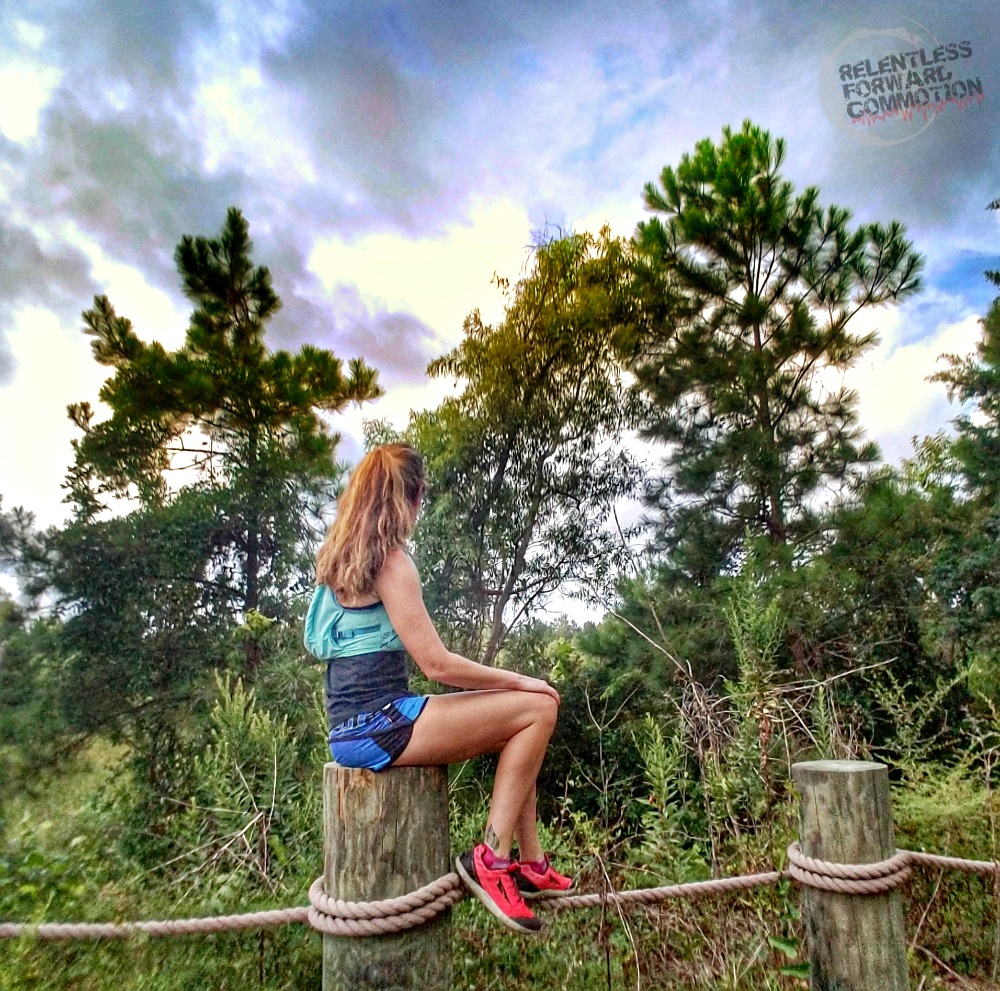 Trust me, you are not going crazy. You are just tapering. Just take deeeeeep breaths and roll with the emotions. You can tell your family, significant other, or coworkers that these unpredictable waves of emotion are completely normal, Coach Heather said so.
2. Find something to occupy your time…and mind.
Now that we've established that tapering is going to make you a wee bit crazy, it's time to find something else to occupy your time and take your mind off of the taper madness. Now is the perfect time to organize your closet, or pick up that book that you've been too busy to read because you've spent all of your free time running. Knit a scarf, work on your stamp collection, catch up on your DVR'd shows, scrub the tiles in the bathroom floor…anything to keep your mind occupied. That may sound slightly sarcastic, but I truly mean it: fill the running void with something else to keep you busy if you feel the need to.
3. Don't fear lost fitness.
Because you aren't going to lose any.
I'll spare you the anatomy and exercise physiology lesson, but believe me when I tell you there is a method to the taper madness. You are far better off resting and performing short, minimal workouts the week before a race than you are to continue pushing forward. Showing up well rested on race day will result in a much better race performance than showing up with tired legs and glycogen deprived muscles. And an awesome race day is exactly what we've been training so hard to have.
4. Don't fear the calories either (but don't hoard the breadsticks).
Many new runners that I work with initially discovered their love for running through a weight loss journey. Despite training for a race such as a marathon, calories in vs. calories are often still a concern to these people. Therefore, when taper hits and the "calories out" portion drops significantly, it can invoke a bit of weight-gain fear. The seemingly "right" thing to do in these people's minds is to also cut back on the calories during taper week.
But you shouldn't.
Remember that your body is still recovering from peak training, and needs those good, healthy calories to heal. Further, it is working on replenishing "fuel" within your muscles to help get you successfully to the finish line. So feed your body, and feed it well. BUT…don't use taper week as an excuse to gorge either. Eat exactly as you have during your peak training weeks. There is absolutely no need to head to the Olive Garden and gorge on 10 lbs of all you can eat pasta the night before the race . Treat your body well.
Related: 4 Ways to Avoid Marathon Weight Gain
5. Relax.
Say it with me now: "trust in your training". Assuming you followed your training plan and/or listened to your coach, you are likely MORE than ready for this race. It's too late to change the outcome of your training, so don't stress yourself out questioning every little training move you did …or did not…make. Instead, do yourself a favor and RELAX. Enjoy the chaos and craziness that is taper week. Allow your body to enjoy this much deserved break.
More importantly: take the time to stop and reflect on what you've accomplished over the last 18+ weeks, especially you first time marathoners.
When I was about to run my very first marathon, I was a ball of nerves walking to the starting corral. My older sister turned to me and said "Heather, no matter what happens out there today, don't forget to soak it all in and enjoy your run. You'll never have another first marathon." That advice turned my day around.
Related: 7 Things to Do During a 100 Mile Taper
Your upcoming race is a celebration of all of the hard work that you've put in.  Some of you have specific time goals, and some of you have the very specific goal of simply making it to the finish line.   Whatever happens out there, know that the hardest part truly is over.  Endless weeks of early mornings and late nights, of track workouts and hill repeats, of sore muscles and tired legs, of laughter and tears.   You've put in the work, and no one can take that away from you. That finish line is yours.  I have 100% confidence in every single one of you.  Enjoy every single step and every single second. I can't wait to hug you at the finish line.
Love,
Coach Heather