Though you'll still hear the occasional old-school runner who swears that "back in my day, all we used was a $5 wrist watch", it seems that today GPS watches and running are nearly synonymous in the endurance community.  Like any piece of technology, however, there is no denying that there are pros AND cons to the very common use of GPS watches for runners.
Elite athletes and weekend warriors alike are tracking their every move via their person global positioning system conveniently perched on their wrist.  From pace, to distance, heart rate to training effort, quality of sleep and even the amount of time spent on port-a-potty breaks, this little computer will track it all.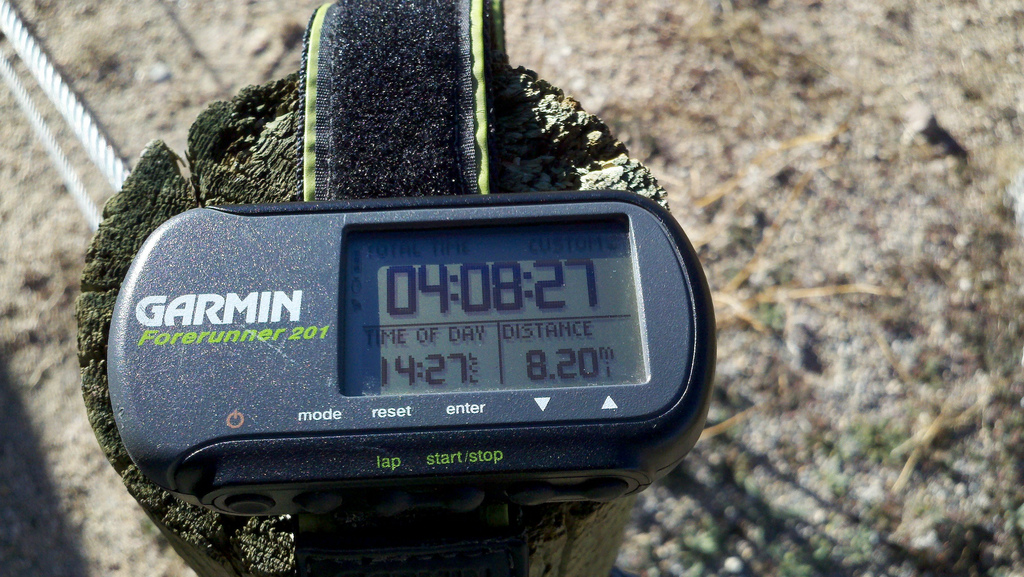 Anyone remember this gem? One of the earliest Garmin forerunners.  photo credit: Michael Dorausch, flickr.