Last Updated on September 16, 2022 by Heather Hart, ACSM EP, CSCS
Earlier this year, I decided I wanted to sit for the NSCA CSCS certification exam (that's the Certified Strength and Conditioning Specialist credential from the National Strength and Conditioning Association, for those not familiar with the lingo).
The short version: I passed both sections of the exam on my first attempt.
Personally, I found posts and videos describing real-world studying experiences from others to be incredibly helpful during my own studying journey, which is why I've decided to write this post.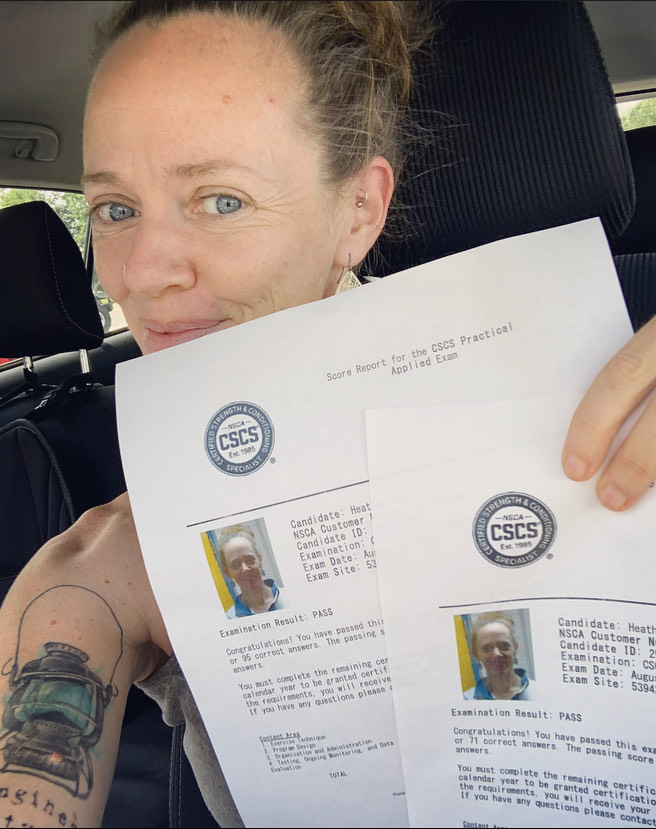 The long version: If you're one of those people who hates food blogs because they have to tell you a story before they give you the recipe, you're going to hate this section. Skip ahead to the resources I used to study section.
Otherwise, keep going:
What is a Certified Strength and Conditioning Specialist?
The NSCA CSCS certification is more than just your average personal training certification. Rather, it is a higher level credential that requires demonstrating advanced knowledge regarding training and science pertaining to athletes, versus working with general populations for health and wellness purposes.
The CSCS credential is among the most respected certifications in the entire industry, and one of the more difficult ones to obtain.
According to the NSCA:
"Certified Strength and Conditioning Specialists® (CSCS®) are professionals who apply scientific knowledge to train athletes for the primary goal of improving athletic performance. They conduct sport-specific testing sessions, design and implement safe and effective strength training and conditioning programs and provide guidance regarding nutrition and injury prevention. Recognizing that their area of expertise is separate and distinct, CSCSs consult with and refer athletes to other professionals when appropriate."
CSCS Prerequisites:
In order to sit for the CSCS, you must have a minimum of a bachelors degree (currently, in any field of study. NSCA has stated that as of 2030, in order to sit for the exam candidates must have a bachelor's degree with a specific focus on strength and conditioning, from a program accredited by an NSCA-approved accrediting agency. )
And of course, you must hold a current CPR & AED certification
The CSCS Certification Exam
The CSCS certification exam must be taken at a Pearson VUE testing center, and is 100% computer based. In includes two sections:
1. Scientific Foundations – 80 scored and 15 non-scored multiple-choice questions. You have 1.5 hours to complete this section.
2. Practical/Applied – 110 scored and 15 non-scored multiple-choice questions. You have 2.5 hours to complete this section.
According to the NSCA, the pass rate for first time candidates attempting both sections of the CSCS exam was 57% in 2021.
For more detailed information on the content of the exam, visit the NSCA CSCS exam description page.
My Background Prior to the CSCS Certification:
In my professional and personal life, I'm known for incessantly talking about running. And not just running, but ridiculously long distance ultrarunning (take a quick look around this website, you'll see what I mean).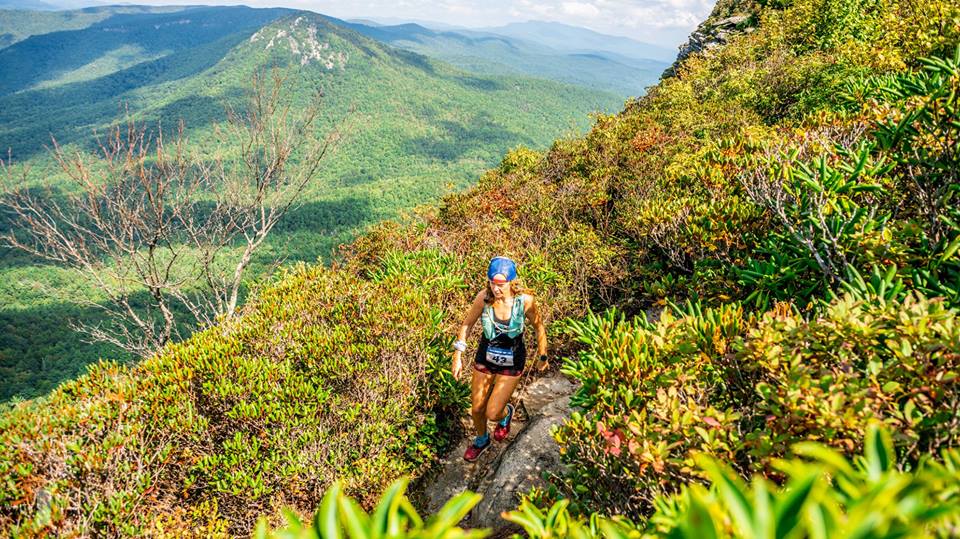 But a lesser known fact is that I have been in and out of gyms and lifting weights since the age of 14, and love resistance training just as much as I love running. That said, despite having a bachelors degree in Exercise & Sport Science, I've pretty much always had a very basic understanding of the science behind resistance training.
I'm not sure if it was just luck of the draw of the electives I chose to take while earning my bachelors degree in Exercise & Sport Science, or a program design flaw as a whole, but I can only recall two instances (as in, two single class periods) where I set foot in a weight room as a part of my education.
Don't get me wrong, I value every last bit of the education I received, and I'll also add that the program was brand new when I was a student (2007). But I'd be lying if I didn't admit that when I stepped out of the classroom and into the "real world", I was FAR more prepared to work in an exercise science lab or a cardiac rehabilitation center than in a gym.
Which is unfortunate, because I spent the first 8 years of my career working in…wait for it…gyms.
It was actually kind of embarrassing to admit to my then new boyfriend (now husband, 10+ years later) who was then actually teaching a college level weight training course, that despite being a certified exercise physiologist, I actually had no idea why someone would choose to do a decline bench press versus an incline bench press.
But let's get to the specifics of the knowledge I had:
Bachelors Degree, Exercise & Sport Science: while my undergraduate studies were between the years of 2006-2011, in January of 2022 I had the opportunity to take a 3.0 credit hour undergraduate strength and conditioning course. This, no doubt, gave me a huge upper hand headed into the CSCS exam.
ACSM Certified Exercise Physiologist: I know a lot about VO2 max testing, cardiovascular & pulmonary diseases, and pre-exercise evaluation. But I'd never before heard of a 5-10-5 pro agility test, nor could I have told you what an American football offensive lineman did.
Working hands on with clients in a gym setting (as a certified personal trainer and group fitness instructor) since 2011.
Working as a running coach (this is my full-time job) since 2015. Essentially: lots of programming
Blogger in the running industry. I know this seems like a silly thing to include, however I feel it's important to mention. I've been blogging since 2009. Over the last few years I have shifted heavily from sharing more personal, anecdotal posts to writing educational content. This requires a lot of reading research and journal articles, as well as studying and self-teaching topics I wasn't fully confident in.
How Long it Took Me to Study for the CSCS Exam:
Despite all of the above, about 7 months passed between the time I first decided I wanted to sit for the CSCS, and the day I took the certification exam.
As a disclaimer: I am the mom to two teenagers, co-owner of a business that occupies a lot of my time, and have my own athletic endeavors I'm training for. So
From January until early May, I focused on the class I was taking.
From May until late June, I focused solely on reading the textbook and taking notes. Maybe a few hours a week.
June 29th I switched to video/online format, and started working my way through the material. Probably about 4-5 hours a week.
August 15th I registered for the exam, and took the exam on August 31st. For these two weeks, I spent anywhere from 6-12 hours a day studying. I thought my family was going to disown me, but they were incredibly patient and understanding.
I know for a fact (I watched the YouTube videos) that others have spent significantly less time studying for the exam, and still passed. For me, I was still nervous headed into the exam that I hadn't done enough.
Recommended First Steps When Studying for the NSCA CSCS Certification:
Before diving in fully and investing both time and money towards becoming a certified strength & conditioning specialist, I recommend starting with the following steps:
1. Read the NSCA Certification Handbook
The NSCA Certification Handbook can be found for free on the NSCA website. It's going to cover everything you need to know about the CSCS certification, including prerequisites, test format, detailed content outline for the exam, explanations of CEU requirements, and more.
2. Join the NSCA Facebook Study Group
The NSCA hosts a free CSCS study group on Facebook that not only holds a plethora of information…it also gives you a fast look into the reality and demands of this exam.
The group is moderated by Kathryn Russell, the current Education Manager at NSCA. She provides hundreds of practice test questions, various guides and educational resources.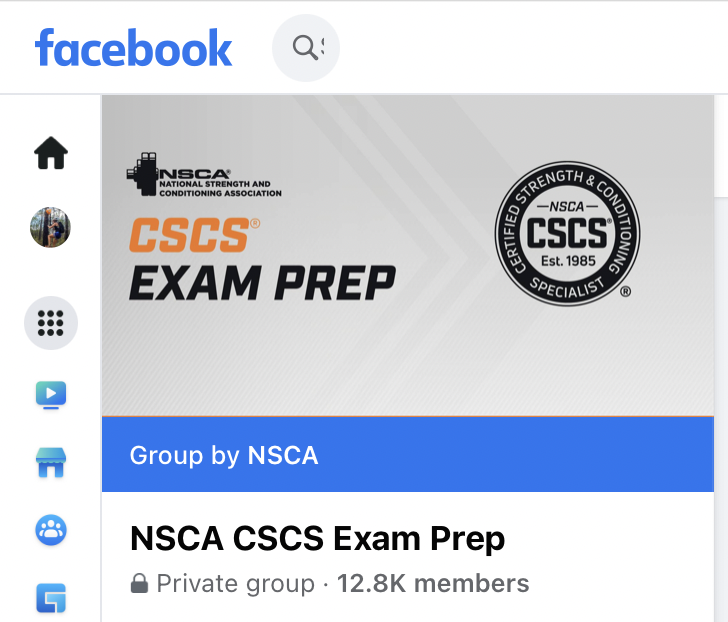 3. Sign up for an NSCA Membership
While becoming a member of the NSCA is not required before sitting for the CSCS, it only makes sense to do so. I personally paid for the Professional Membership ($130/year) which saved me $135 on the registration fee for the exam.
In addition to the discount, having an NSCA membership opens up access to journals, publications, NSCA videos, free CEU's and other professional development opportunities, and other members only content. I did actually access this content a number of times while studying, and found it to be very helpful.
Study Materials & Methods I Used to Pass the CSCS Certification Exam:
The following are the study materials I used while training for the NSCA Certified Strength & Conditioning exam:
1. Textbook: Essentials of Strength and Conditioning, 4th Edition
The current textbook recommended by the NSCA to study for the CSCS exam is the 4th edition of "Essentials of Strength and Conditioning", edited by G. Gregory Haff and N. Travis Triplett.
You're going to want to know this textbook cover to cover, inside and out.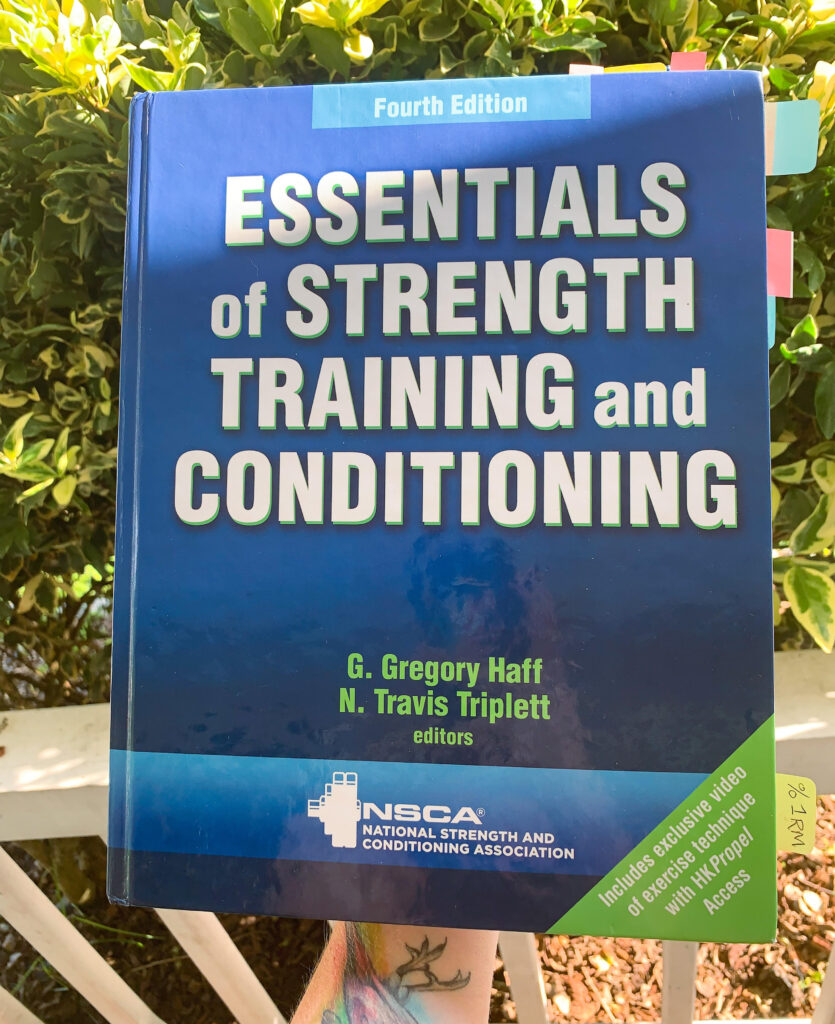 I believe I read every single page of the first 5 chapters, and took nearly just as many notes, over the course of about 3 months. And then things began to fall apart. I have inattentive type ADHD, and there came a point where I simply could not make progress in the reading.
I needed a different approach that worked better for my learning style, which led me to the other resources listed below. So I won't lie and tell you I read every single word of this book, as I didn't. But at some point over the course of studying, I read most of it.
In short, this textbook is an absolute necessity for passing the NSCA CSCS certification exam. You will refer to it dozens, if not hundreds of times, throughout your studying.
2. Textbook: Exercise Technique Manual for Resistance Training, 4th Edition
The next textbook I found incredibly helpful was the Exercise Technique Manual for Resistance Training (4th Edition) and the accompanying online videos.
I cannot stress the following enough: just because you know how to execute and/or spot various exercises, does not mean you necessarily know how to execute and/or spot various exercises the way the NSCA wants you to.
This textbook not only covers these techniques, but comes with a code to access the HKPropel digital content as well. This includes video demonstrations of the various exercises, as well as videos demonstrating improper form.
3. One-on-One Olympic Lifting Lessons
As mentioned above, I've been in and out of weight rooms in various gyms for the last 26+ years. However, it's always been self guided. While I did play team sports in high school, I grew up in a tiny town in Vermont that most definitely did not have a weight room. So I've never been taught how to do Olympic moves such as the clean or snatch.
But, I had a feeling that working knowledge of these moves was going to be a big part of the CSCS material (it was), and I figured what better way to to better understand these movement patterns than to actually do them.
My husband and I spent about two months working with Santuan Stanley at NXT LVL FIT here in Myrtle Beach, who taught us how to safely execute various Olympic lifts. Am I an expert at the clean and jerk or power snatch now? Nope. Not even close. (You can see from my Instagram posts how much work my technique still need)
BUT, I do know how to break down each piece of each exercise into various pieces, what muscle groups are working during each phase, etc., which was called upon a whole lot while studying.
4. The Movement System Study Course
Knowing that I tend to learn better from lectures than reading, I signed up for The Movement System Study Course. This course is taught by Matt Casturo, who is not only a CSCS himself, but a doctor of physical therapy.
In the NSCA Facebook study group, potential candidates are warned frequently to be cautious of purchasing study materials that are NOT directly endorsed or produced by the NSCA. So that said, I will share my personal opinion about this study course:
Pros:
Study at your own pace format, with both videos (22+ hours worth) and printable powerpoint notes.
A number of bonus materials, such as practice exam questions, example programming, and webinars.
Matt is very knowledgable when it comes to the practical/programming portion of the CSCS exam content.
Matt has a free Facebook study group that is very helpful, and open to anyone (you don't not have to purchase one of his products to join the group).
Matt also has a video playlist on YouTube specifically focused on CSCS exam prep.
Matt is incredibly generous with his time and answering questions. I reached out to him just days before my exam to ask for clarification when it came to something, and he helped point me in the right direction.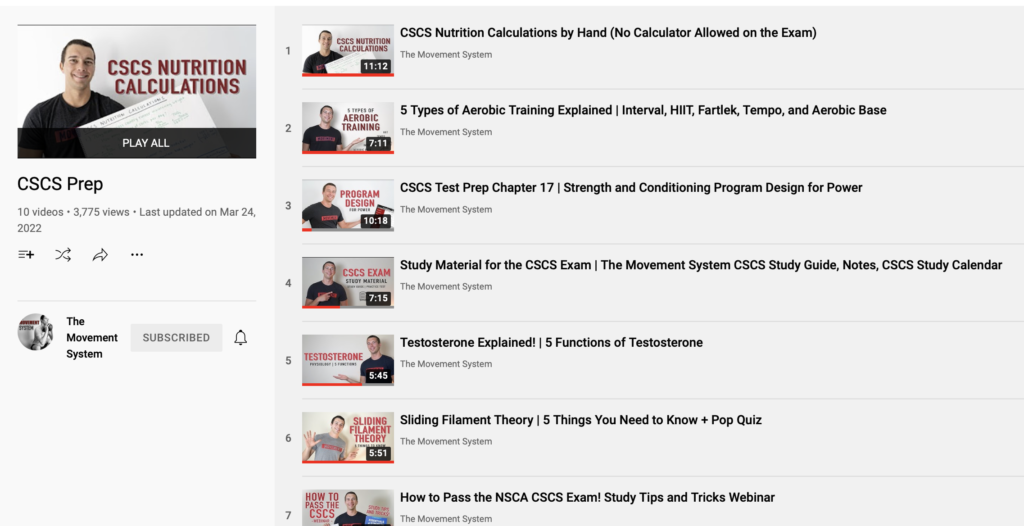 Cons:
The content in the Movement System study course is what I would consider BARE MINIMUM knowledge to pass the CSCS. Which in one way, was helpful in deciphering what I needed to focus on from the textbook, and what information was less important, as far as having the knowledge to pass the exam.

I personally like to have a solid, in depth understanding of the how and why behind a lot of these topics, so I often found myself digging around to find more in depth answers or explanations to a lot of the material covered.
Matt didn't appear to be as comfortable explaining a lot of the scientific foundations content. The videos for these chapters were sometimes hard to watch.

That said, I fully admit that may be because I am pretty well versed in these topics. My party tricks include rattling off the phases of the electron transport system, which is probably why I don't get invited to parties very often.
All in all, I did feel that the Movement System was a worthwhile purchase, and would recommend it. But, I would stress that (like all materials listed in this post) the study guide is used as a tool to help you study, and NOT your main source of content (that should be the book. I'm sure Matt would agree!)
5. Dr. Goodin's Youtube Series & Study Guide
Being the giant science nerd that I am, I wanted and needed a more in-depth understanding (and refresher, in some cases) of many topics covered in the textbook. Enter: Dr. Goodin's Youtube Series.
Dr. Jacob Goodin is a professor of kinesiology, sport scientist, and former strength and conditioning coach. You can tell right from the start that he is completely comfortable explaining sometimes complex subjects to classrooms full of students.
His content was the exact level of understanding I was hoping for. Not watered down or simplified, but also relatable and entertaining.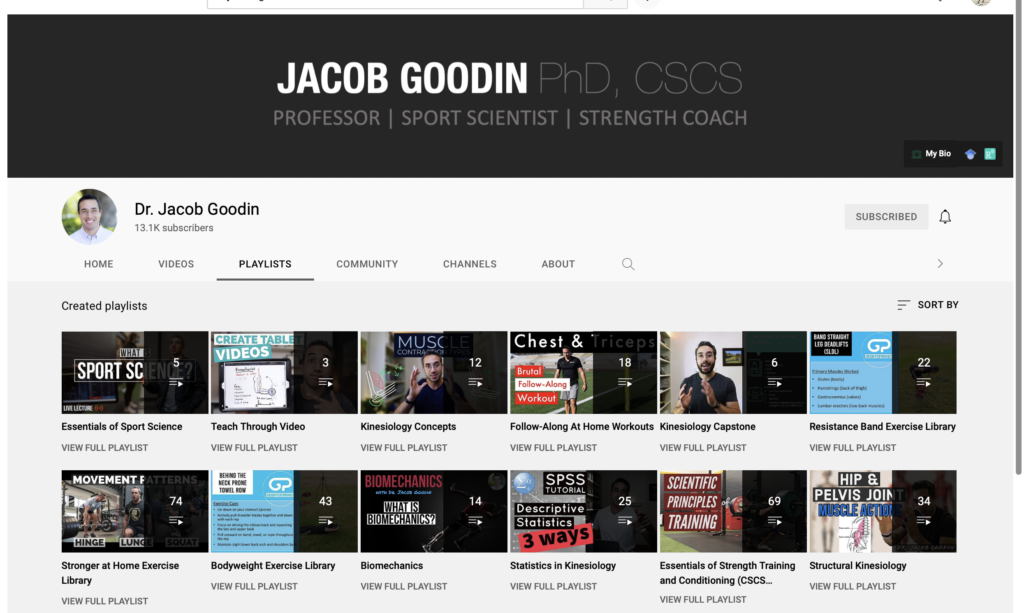 If you join the All-Access Student level or above of Dr. Goodin's Patreon, you can request access to his CSCS study guide.
Besides the textbook itself, this was the most helpful investment I made when it comes to CSCS exam study materials. (I would include his lecture videos in the "most valuable" category, but those were free!)
In short: I cannot recommend these resources from Dr. Goodin enough.
6. Pocket Prep App
I had heard very mixed things about the Pocket Prep App. Knowing that I spend a lot of time waiting around in my car (I have two younger, non-driving teenagers at two different schools that need chauffeuring around) I figured I would give it a shot as something to do in my downtime to help me study.
In short, the Pocket Prep App offers 850 different questions in a multiple choice format to help you study for the exam. Regardless if you get the answer to a question correct, you have the option to view a full answer/explanation of the correct answer, as well as a reference to where in the textbook you can learn more about that particular topic.
That said, the questions were very much memory/recall type of questions, whereas the actual CSCS exam requires a much deeper working knowledge and understanding.
So, I would NOT recommend the Pocket Prep App as the main or only resource used to study for the CSCS. But, I found it helpful for identifying my weakest subjects.
And of course, it was far more beneficial in contributing towards passing the exam than the endless scrolling of Instagram I would have otherwise done while waiting in the school pick up line.
So, Is the CSCS Exam Hard?
Let's get right to the point: how hard was the CSCS exam?
In my opinion, it was difficult, and certainly not an exam I could have passed without in-depth preparation, despite my background and experience in the industry.
Someone asked me how it compared to the ACSM Exercise Physiologist exam, which is also a notoriously difficult test. I honestly found the CSCS exam to be more difficult, as it required a significantly greater ability to analyze and apply your knowledge, rather than simply utilize memory/recall of facts and statistics.
During the exam itself, I felt incredibly confident and well prepared with the Scientific Foundations portion of the exam. I attribute much of this to my undergraduate education.
However, the Practical/Applied section gave me a run for my money. I took almost every minute of the 2.5 hours allowed for this section, and when I hit "submit" at the end, was not fully confident that I passed this section.
But thankfully, I did.
Final Thoughts & Advice:
To put it bluntly: studying for and earning the NSCA Certified Strength and Conditioning Specialist credential was a huge time and financial commitment. But, this is a credential I wanted for a number of reasons, including:
Leveling up the knowledge, training, and services I can offer both our clients and coaches at Hart Strength & Endurance Coaching
Leveling up my own training approach. I may be 40, and will never be an elite athlete, but that doesn't mean I can't continue to improve!
Selfishly, I wanted to see if I could do it. I love to learn, and I love a good challenge.
I would recommend the NSCA CSCS for fitness professionals who are already well established with their exercise science, strength & conditioning knowledge, as well as hands on coaching/training experience, and want to take their knowledge to the next level.
I would absolutely NOT recommend the NSCA CSCS as an entry level certification for those looking to get their foot in the door in the fitness industry.
Questions about my experience? Feel free to leave them in a comment below, and I will do my best to answer!
Please note: you are required to sign an NDA before taking the CSCS certification exam, and therefore I cannot (and will not) share specifics about exam content.
But if I can be of any help in answering general questions, or questions about my studying methods, please ask!
Heather Hart is an ACSM certified Exercise Physiologist, NSCA Certified Strength and Conditioning Specialist (CSCS), UESCA certified Ultrarunning Coach, RRCA certified Running Coach, co-founder of Hart Strength and Endurance Coaching, and creator of this site, Relentless Forward Commotion.   She is a mom of two teen boys, and has been running and racing distances of 5K to 100+ miles for over a decade.  Heather has been writing and encouraging others to find a love for fitness and movement since 2009.