Last Updated on December 21, 2019 by Heather Hart, ACSM EP, CSCS
When Geoff and I decided to dive in head first and create our run coaching business, I knew exactly how I wanted to do things differently from other coaches.
You see, many of my friends who had been working with coaches had similar complaints about their experiences. Their coaches were knowledgeable and effective, don't get me wrong, but being coached seemed to incite a level of stress in these runners that, in my opinion, seemed unnecessary. If a run was missed due to kids/work/ "life", the client would immediately feel stressed, and worry that they were going to get in "trouble". If exact paces weren't hit or specific intervals not recorded, they knew they were going to get an earful. Hell, a number of friends would confide in me that they would go so far as to lie about their workouts…saying they forgot their GPS at home when they didn't even run, or the opposite, actually leaving their GPS at home so they could go for a carefree run without having to explain themselves.
I didn't want to be that coach.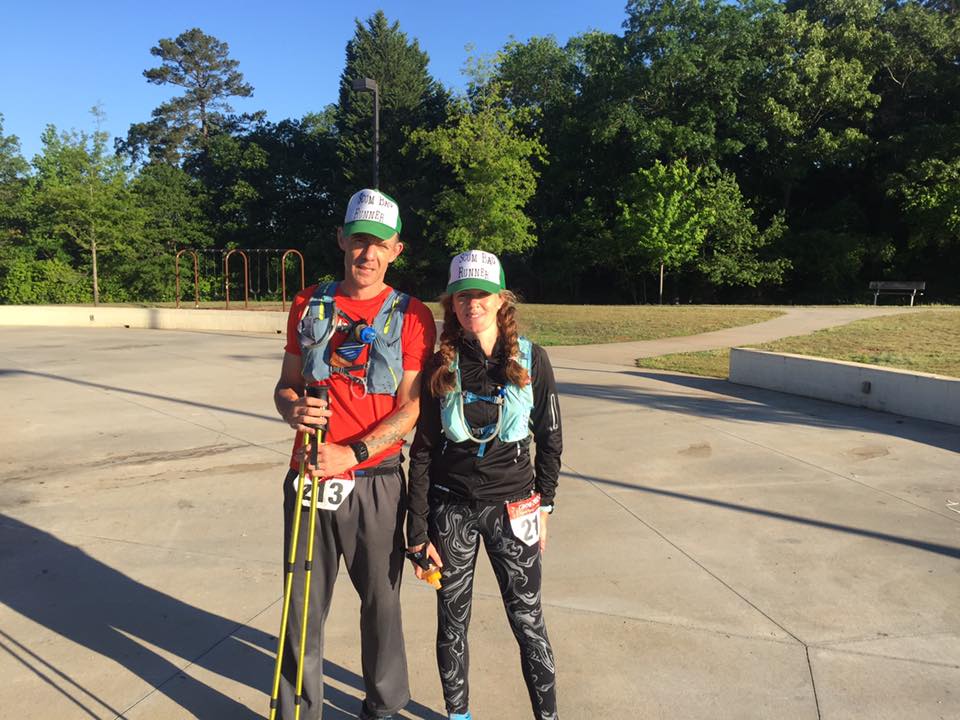 Again, there is a time and a place for that level of dedication when it comes to a running coach. If you want serious results, you need to trust your coach and follow that plan to a tee. I, however, wanted to offer a service where our approach was much more down to earth and less (or even non) intimidating. I wanted our clients to understand that they are capable of reaching big goals, but their world wasn't going to come crashing down on them if they had to miss a long run due to more important obligations.
Because let's face it: the majority of us are not running for our paychecks. There are always more important obligations.
This approach has been incredibly successful for us and for our clients, who seem to really thrive in an environment of compassion and support, rather than intimidation and constant threat of failure.
I've started this blog post with that 332 word introduction of my coaching approach to truly emphasize the fact that I want to see you succeed. I really, really do. I will be your biggest cheerleader, and I'll never, ever tell you that you cannot do something, or that missing a few workouts is going to ruin your race. Nope, not me.
But let's talk about training for an ultramarathon.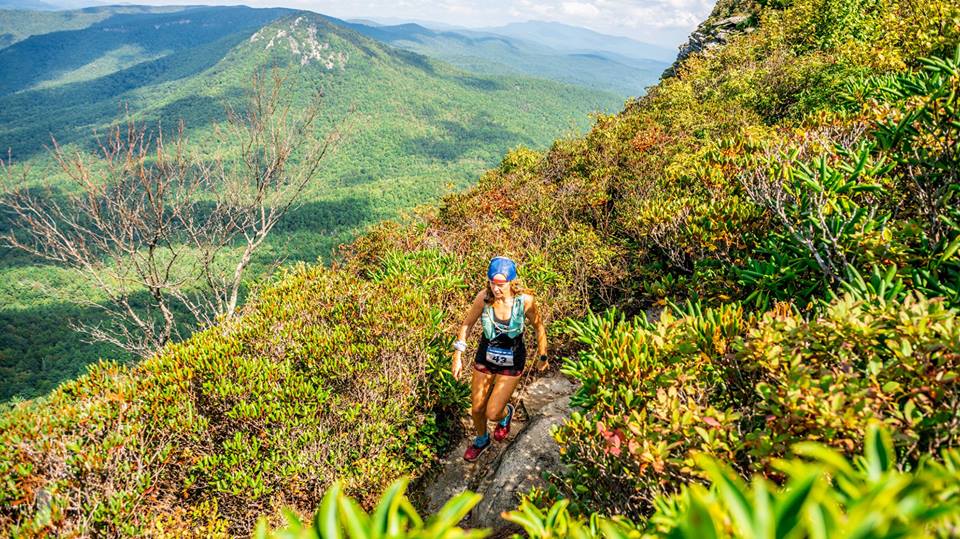 Preface (we're only to the preface? Come on Heather!): In this post, we're going to focus on the 50+ mile ultramarathons. Not to say that a 50K isn't an ultra, because even though this is one of the most highly debated topics in ultra running forums (second only to "should they give out belt buckles at a race less than 100 miles"), I still believe a 50K is an ultramarathon. From a training perspective, however, it's not really that much different from training for a full marathon. Which, if you've ever followed a marathon training program, you know is nothing to scoff at.
Reality check: training for a race of 50+ miles, 100 miles, or more? It's a lot of effort. And not just a lot of running, but a huge time commitment that often does not leave a lot of wiggle room. It only makes sense, tackling a race of this magnitude requires a level of fitness that is definitely superior to your average weekend warrior. That's not to say you have to be an elite athlete to tackle an ultra, but properly training for an ultra might make you feel like you are training like an elite…i.e. it will feel like a second job.
Training for ultras gets a little tricky, because we simply can't go out and do regular 50,60, 70 mile training runs to prepare for a 100 mile race. Not only is that simply not feasible for most people on an average weekend long run, but that sort of distance poses the risk of damage to the body that will require more recovery than a training plan has time for. So what do we do instead? We introduce smaller but more frequent doses of "stress" to the body (i.e. training), that increase in duration over time to try and safely prepare the body for the extreme stress of an ultra.
In laymen's terms: you run a lot more mileage, a lot more frequently, to try and make up for the fact that you can't go out and run 70 mile training runs. It's very time consuming, it's very tiring, yet it's very necessary.
Unfortunately, something I've noticed as of late in fellow runners is setting big goals, followed by severe under training, followed by frustration, and sometimes even a hatred for running once they realize how far behind they are on training. It's an endless cycle spurred on by a combination of commitments outside of running, and FOMO (fear of missing out). And it often snowballs out of control, to the point where the runner is either constantly trying to "make up" what they've missed…or they just quit.
As a coach, it's really hard to watch. As a human being who chooses to perpetually wear rose colored glasses, it's really hard to say anything, because I never want to discourage people who are striving for big goals and reaching for their dreams. We ALL should strive to do big, scary things that we maybe aren't prepared for.
As an athlete myself, I've been there. In fact, I feel qualified to write this post for two reasons:
1. I've NOT properly trained properly for more than a handful of ultras, and totally faked my way through and/or bombed them…even ending with an injury or two.
1B. I'm totally a sucker for FOMO. I've been there. I've fallen for it.
2. I've properly trained for more than a handful of ultras, put in the required time, and had successful races because of it.
It goes without saying that the second approach is much more ideal, though it puts a massive damper on your life outside of running.
At this point in the post, you're probably thinking "Jeeze, Heather…way to rain on everyone's ultra dreams, what a buzzkill." I assure you, that's not my intention here, because like I said above, I want everyone to succeed.
So, I've created a checklist of questions you should honestly ask yourself before diving into training for an ultra. I pose these questions not to discourage you, but more to prepare you for the reality of what you might – and probably will – face when you transition from marathon distance training to preparing for a race of 50 miles or more.
1. Do you have the time to commit to training?
Not, can you make the time…because let's face it, we are all wearing rose colored glasses when looking at ultrasignup.com. I mean, do you really, legitimately have the time to commit to training? Can you afford to be gone from your family/job/housework/dog/etc. for upwards of 16+ hours (or more) a week? Do you have free weekends to spend multiple hours running, or are you often traveling and unsure of your plans?
2. Are you emotionally invested in committing that time to training?
Now that we've established that you HAVE the time, can you realistically see yourself giving UP that time? A lot of things end up being temporarily put aside or sacrificed while training. While on paper, it may seem like no big deal, missing many of these "comforts" can actually be emotionally very tough on runners. Examples include:
Time with your spouse
Time with your friends
Sleeping in
Keeping up with housework
Other hobbies or past times
Being there for "little things" with your kids, like being the one to make them breakfast on a Saturday morning (you'd be surprised at how often I hear this one!)
Special events that pop up last minute
For me personally, my strength training (another hobby of mine) greatly suffers when my mileage increases. As does my blog, which is why you haven't seen too many posts around here over the last few weeks. Hell, I've been working on this very post for a week now. As a mom, I sometimes struggle to stay awake until my own kid's bedtime because I'm so tired. It's hard. Sometimes, I downright hate it.
3. Do you have the support of your spouse/partner/family?
This. Is. HUGE. So big, that we include and stress this on our intake form for new clients. The aforementioned time commitment is not only yours, but also affects those closest to you.
You see, your family loves you, and wants you to be around. When you're training for an ultra, you'll be around a lot less than normal. When you are around, chances are you'll be tired, and maybe sore, and potentially really hungry, all of which might make you a little harder to deal with (I know that's not just me…). Those closest to you not only need to be 100% on board with you being away, but they also need to be supportive of picking up your slack while you are training (this is especially important for runners with kids).
If your family is not on board, chances are they will become resentful, and trust me when I tell you that outside pressure and resentment doesn't make your training any easier. (See related post: What to Do When Your Loved Ones Don't Support Your Running)
4. What's the weather going to be like during your training?
Depending on where you live, there may be a "more ideal" time of the year to commit 25-30 weeks of your life to training. Here in Myrtle Beach, I often have clients swear off training for fall races, because it means they have to spend endless hours running in the miserable, hot, humid summer weather. Other clients of ours live in what I refer to as the "tundra", and spend the winters battling sub freezing temperatures and ice. Almost everyone has to deal with a lack of daylight hours over the winter.
Point being, take into consideration what the weather might be like during your intended training window.
5. Are you coming off of a recent injury?
This seems pretty obvious, but you'd be surprised at how often I've seen this one. Runner has recently suffered an injury, be it a freak, acute incident or a long term overuse injury. Instead of easing into training again, they jump into a big ultra plan, and end up right back where they started: injured.
Now, I'm not necessarily talking about small things, like a flare up of an IT band that's now under control, or a rogue ankle sprain that has been well rested and rehabbed. I'm talking the big things: broken foot from overuse, a case of plantar fasciitis that has required multiple steroid injections, etc.
You CAN certainly get past injuries and begin an ultra training program, however, it's my recommendation that you ease back into running slowly, then reevaluate. Don't jump back in.
_____________________________________
Ultras are a really fun challenge, and totally worth the sacrifices, when you are ready. LET ME EMPHASIZE once again…I really do want to see you succeed. But I also want to see you succeed when the time is right, rather than succumbing to FOMO, stressing yourself (and potentially those closest to you) over missed training, and possibly risking injury by trying to cram in training when you can. As a very wise endurance athlete once reminded me, when my heart and eyes were bigger than my experience and the actual time I had to commit to training: running isn't going anywhere. It's not. These distances will be here when the time is right in YOUR life to train for them.
In the meantime, there is zero shame in backing down and focusing your efforts on making yourself a stronger runner with the available time parameters you have now. I promise you that focusing on your "shorter" game will only benefit your training when the time is right to focus on the longer distances.
Alright. Enough tough love from this coach. Whatever you choose to do, do it with all of your heart, and remember to never lose the love you have for running!
Heather Hart is an ACSM certified Exercise Physiologist, NSCA Certified Strength and Conditioning Specialist (CSCS), UESCA certified Ultrarunning Coach, RRCA certified Running Coach, co-founder of Hart Strength and Endurance Coaching, and creator of this site, Relentless Forward Commotion.   She is a mom of two teen boys, and has been running and racing distances of 5K to 100+ miles for over a decade.  Heather has been writing and encouraging others to find a love for fitness and movement since 2009.