Last Updated on August 16, 2019 by Heather Hart, ACSM EP
Can't seem to find – or keep – your running motivation? Believe me, you aren't alone. For most of us non elite runners, the race training cycle often goes a little something like this:
You sign up for a race. Perhaps it was a well thought out and calculated decision, perhaps it was on a whim. (Hey, I'm not judging, I've absolutely fallen victim to the dangerous combination that is ultrasignup.com and a few too many glasses of wine.) Either way, your name is now on the race roster, and you are stoked.
You come up with a plan of attack. Maybe you write out an entire, detailed training plan. Or maybe you decide to wing it with a basic outline. Whatever your approach, you promise yourself that you're going to train, harder than you've ever trained before. After all, you've got months between now and race day. Just think of how much stronger, faster, fitter you'll be by then!
At first you do train diligently. You say things matter-of-factly to your running pals like "I'll join you, but my plan says I need to put in 90 minutes on my feet today in Zone 2." You check those workouts off of your calendar with gusto.
And then one Saturday morning you wake up early for your long run and discover that your toddler has thrown up all over himself and his bed. He wants his mommy…daddy simply won't do. So you hang up your running shoes and vow to get in your long run on Sunday. Except Sunday you wake up with the same stomach bug, and that knocks you out for 48 solid hours. When you finally start feeling better, you have work and life to catch up on, and running again has to take the backseat. And you forgot about Grandma's birthday party this week, you absolutely can't miss that. Don't forget about that doctors appointment that has been scheduled for 6 weeks now, so you can't reschedule it. Wait, what's that universe? A flat tire that leaves you stranded at the mechanics for an unexpected 2 hour wait? And it's dark when you get out of work at 5 pm, and you really would just rather put on your sweatpants and sit on the couch with your family. It's cold when you wake up at 5:00 am on a Saturday morning, and your bed is just so warm and comfortable…
(Insert your own version of life's chaos above.)
In the blink of an eye, 12 (16, 20) weeks have passed, and other than a handful of inconsistent or half-assed workouts, your training plan has taken a nosedive. Life got in the way, your motivation tanked, and you felt like you had missed too much training to even stand a chance at catching up…so you didn't really bother trying. Race day comes and goes, and while you cross the finish line, you find yourself wishing you had trained harder. You promise yourself you'll do better next time.
Sound familiar?
If so, you definitely aren't alone. Keeping running motivation levels high enough to train consistently over the course of a dozen weeks (or more) truly is half the battle. I am certainly not one to tell you that I have a fail proof solution figured out, I succumb to the motivation lulls time and time again myself.
But I've found a few things that tend to help:
7 Tips to Get You Through Training Lulls & Regain Running Motivation
1. Get a training partner (i.e. sucker a friend into signing up for the same race).
You've heard this one a thousand times before, and with good reason: it works. Having an accountability partner will get you out of bed on those cold mornings and motivate you to move on those nights when you'd rather eat pizza and watch netflix (I LOVE pizza and Netflix). You and your partner may BOTH be dreading a particular workout, but neither one of you wants to be the first person to chicken out. So instead, you get it done.
Need more than a partner to boost your running motivation? Find a training group. Nothing gets you moving like the FOMO (fear of missing out) of a post long run pancake session with friends.
2. Imagery.
I've never been good at meditation in the traditional sense. During a yoga class, when I'm told to close my eyes and clear my mind, my mind instantly goes into "what I still have left to do that day" overdrive. But for whatever reason, using imagery during a training run to help me focus on my goals works. Sometimes, I'll picture myself crossing the finish line. I'll imagine how happy and elated I feel to have accomplished the goal I set out to achieve. I will consciously recognize how much more kickass that will feel if I show up to race day 100% prepared. It usually gives me the boost I need to get through that particular workout.
Other forms of imagery I use come in the convenient 21st century form of Youtube. There are thousands of amazing documentaries, some as short as only a few minutes, that totally rev me up to hit the trails or the gyms. Whether your goal is to qualify for Boston, hit a PR on the weight bench, or summit a mountain peak, I'm certain there is some visual running motivation waiting for you somewhere online.
Perhaps for you need a daily visual reminder. Put a picture of your goal race course, bib, or some other visual reminder somewhere you will see it daily. Next to your bed when you wake up. On the "wallpaper" of your computer screen. Anywhere that you will see it multiple times per day and it will subconsciously remind you "hey, here's this really cool thing we are going to do, let's get excited!"
3. Mid training cycle race.
Let's face it: races are fun. Some people simply don't love to run as much as they love the atmosphere and excitement of racing. Or, sometimes people just need a reminder of why they signed up for a race in the first place. Signing up for a smaller, maybe local race, with a shorter distance than your goal race that already fits into your training schedule, might be the cure to snap you out of a lull. Training is serious business, but it can also be fun.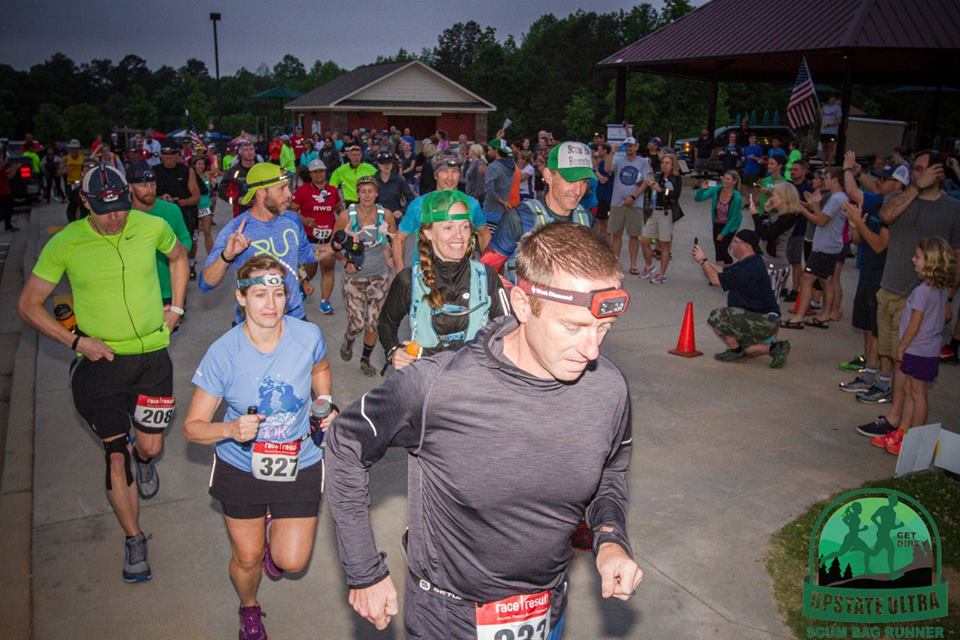 4. Pay for accountability.
Need serious accountability? Consider hiring a coach. Now you will have someone whose JOB is to hold you accountable for your workouts as well as provide running motivation. Sometimes not wanting to come up with an excuse to tell coach why you missed your 5 am workout is all you need to stop hitting that snooze button. As an added bonus, hiring a professional will ensure you are training in a safe and effective manner, as opposed to guessing or following a generic plan you found online.
5. Look at the big picture.
Sixteen (or more) weeks can sometimes feel like F-O-R-E-V-E-R when you are in the middle of a training cycle When you have had to turn down Friday night happy hour with your friends for months. When you forget what it feels like to sleep in. When your laundry is piling up into something resembling a small mountain because it seems like you are spending all of your time running. But remember: this isn't forever. After race day, you can go back to doing all of the other things you loved before training began. Remember that the temporary sacrifice is worth the satisfaction of achieving your goal. Those finish line accomplishments last forever.
6. When in doubt: temporarily ditch the plan (and the watch).
Sometimes the pressure of meeting (or not meeting) training expectations, whether imposed by yourself or someone else, can be enough to drain all of the motivation out of a goal. If you find yourself stressing and dreading every run, temporarily ditch the plan. Turn off your GPS watch (or at least change the screen so you aren't obsessing about pace and distance) and run because you want to. Run as far as you want, run as fast (or slow) as you want, and try to remember all of the reasons why you love running in the first place.
Listen, we all lose motivation from time to time. And life? It happens. When all else fails and motivation is no where to be found, find acceptance with where you are right now. As I tell my clients and friends: running is a lifetime sport. As such, your interest and motivation will ebb and flow. There will be highs, there will be lows. If a low becomes so low that it causes frustration, walk away for a bit. Reevaluate. Remember why you fell in love with this sport in the first place. When the time is right, that love and motivation will be right there waiting for you.