Last Updated on March 30, 2022 by Heather Hart, ACSM EP
You've spent months preparing for a race. You've sacrificed so much, including time with your family, plans with friends, sleep, sweat, and likely a little bit of blood and tears. You dreamt of what it would be like to finish that race…except when the day finally came, you didn't finish. Instead, you are left whispering three of the most painful letters known to endurance athletes: DNF.
Don't worry, Coach Heather is here to help you get over a running DNF, and continue on to future race day success.
"I DNF'd my race" is a statement I've had the pleasure and misfortune of saying more than once. Some of those DNF's have been so casual, I can hardly recall them. Other DNF's have broken my heart. That may sound a bit dramatic to some of you, but if you've found your way to this blog post because you have recently DNF'd your race, then you completely understand.
What Does DNF Mean In Racing?
In running and racing, DNF is an acronym for Did Not Finish. It means that the runner either quit the race before completing the distance, or didn't finish the entire course before the race cutoff time.
You likely already know this…that's why you're here.
What Does DNS Mean in Running?
DNS is an acronym for Did Not Start, meaning that the runner was registered for a race, but did not show up to the starting line to begin the race.
A DNS on your racing resume can sometimes be equally as devastating as a DNF. For example, my most heartbreaking DNS to date was the 2018 Barkley Fall Classic, a race I trained my heart out for, but that a hurricane in my hometown prevented me from attending.
On the other hand, some DNS's aren't so bad at all. Like if you wake up race morning, decide that staying in your warm bed is a WAY better decision than running a "for fun" 5k in the freezing rain. Hey, there is no shame in my "sometimes I just want to stay warm" game.
Why Do Runners DNF?
The reasons why runners DNF a race can vary, but common causes include injury, poor racing strategy, lack of training, nutrition or stomach issues, mental strength (inability to push through, a huge reason why runners DNF an ultramarathon), or missing course cutoffs.
Sometimes DNF's are completely out of a runner's control. For example, they may inadvertently trip on a root and sprain their ankle to the extent that they can't run anymore.
Other DNF's can be chalked up to just a bad day for the runner…like the time I DNF'd the 2018 Knock on Wood 100 miler, at 90 miles, no less. As it turns out, night time starts are not for me.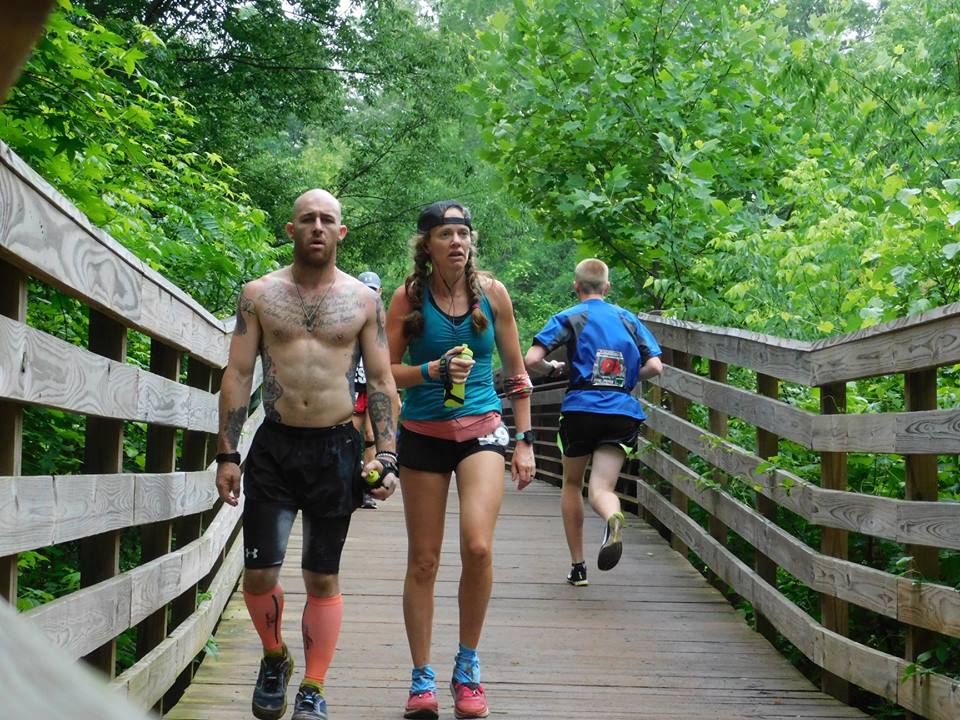 7 Steps to Get Over a Running DNF
In the endurance world, we will talk until we are blue in the face about training. It only makes sense, for many of us, probably 90% of our running is done as a form of "training" for a specific event. And we train for so many reasons: to help build our endurance and strength, to help prevent injury, but most of all, to ensure that we actually complete the race we have set as our goal.
Rarely does a training plan, coach, or the endurance community prepare you for what will happen if you don't reach the finish line. We really don't talk about it, even though it is an unfortunate possibility for all, and a reality for some. This is probably why many athletes feel blindsided when something happens to prevent them from reaching the finish line.
So, let's talk about it: you DNF'd your race, here's what you need to do next.
1. Acknowledge your DNF
If you found DNF'd a race, feel free to mourn. Absolutely be pissed. Heck, you can do both.
Take a moment to truly acknowledge the frustration that can come with a DNF. You trained hard, and for whatever reason, you fell short. That would make anyone upset, so don't try suppress those feelings if you don't want to.
Cry. Pout. Yell. Do whatever you have to do. Don't bottle up the frustration, get it out of your system and get it over with…then move on with the next six steps.
2. Analyze the Race and Pinpoint What Went Wrong
Analyze your race day, and figure out exactly what caused you to DNF. Was your race fueling plan off? Were you underprepared for the terrain or difficulty of the course? Was the weather different than what you planned for or expected? Did your stomach disagree with the previous night's dinner?
Did you throw a temper-tantrum at mile 90 of a 100 mile ultramarathon and declare you were giving up running forever? (Surprisingly, not all that uncommon.)
DNF's happen for all sorts of reasons, and those reasons can become lessons learned for the future. Take some time to write out what happened, or maybe talk it over with a friend or another runner. Analyze what you could have done differently, or what you will do differently in the future to try and avoid another DNF.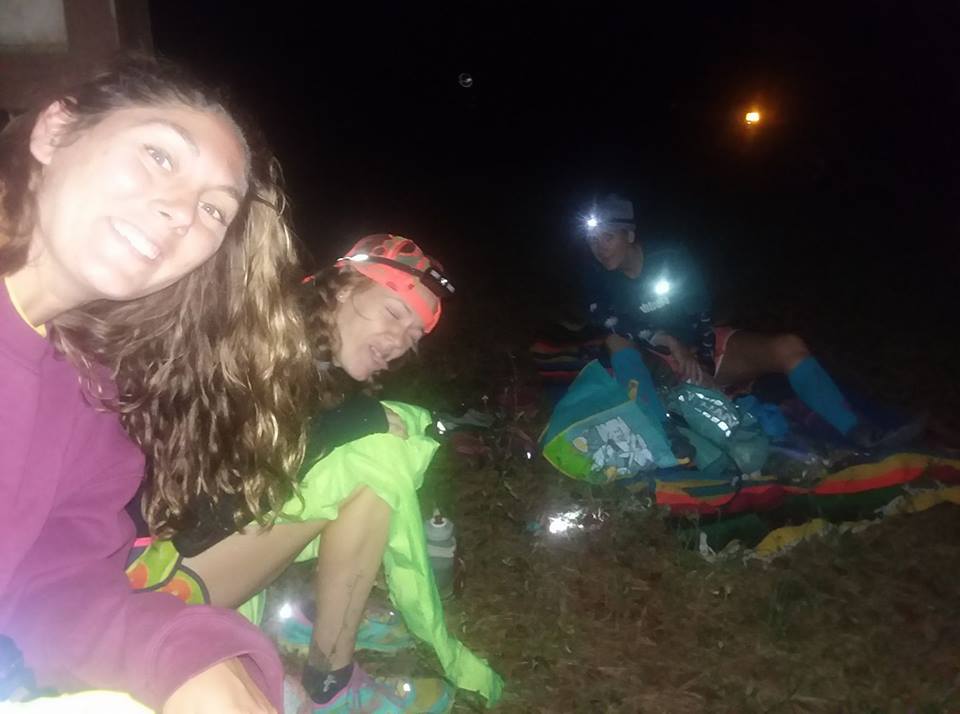 3. Take Time to Recover
After a DNF, take time to recover. While you may be chomping at the bit for a redemption race, you absolutely need to prioritize rest and recovery to ensure future racing success.
This is especially important in ultramarathon distances. Sure you may have DNF'd a 100 miler at "only" the halfway mark, but 50 miles is STILL a huge stressor to your body, so proper post ultramarathon recovery matters.
Taking time to let your body heal will also give your mind a chance to relax as well.
4. Recognize That You Aren't the Only Runner to DNF a Race
Let me say it again: DNF's are never fun, in fact, sometimes they downright suck. It can be really hard to emotionally come to terms with a DNF when it seems like EVERYONE else around you finished the race.
In fact you may even find yourself feeling bitter towards friends and acquaintances for their accomplishments, especially if they finished the same race you DNF'd from. So it's time for a reality check: you are not the first person to DNF a race, and I promise that you won't be the last.
I also promise that you will go on to successfully finish races in the future.
Now would be a good time to reach out to an experienced running friend or the endurance community, and ask for DNF stories. Hearing that other people have not only been in your proverbial shoes, but have gone on to have more successful race finishes after the fact, will help make things seem not as bad.
Need a few places to start? In addition to the handful of my own DNF's I've already shared, here are some DNF stories from Run to the Finish, The Runner Beans, and Live Free and Run.
And when you come across those relatively newer runners who will say things like "well I've NEVER DNF'd a race before" with a bit of arrogance: ignore them. Their time will come…or maybe it never will. But a DNF doesn't make you any less of a runner. If anything, it gives you more experience and wisdom in the highs and lows of this sport.
5. Figure Out Your Next Running or Training Goal
Now's the time to come up with a plan to help get you out of the DNF funk. Are you going to race again, or do you need a break from racing and training? There is no right or wrong answer to that question, and only you can make the decision.
However, actually making that decision will help you begin taking the steps to move forward.
If you need time off, take time off. One of the most important lessons I've learned as a runner is that racing is never going away. If I don't hit my goal race this week, this month, or even this year…it's OK. It will be there when I'm ready. So don't feel pressured to hop right back into training if you are burnt out, or need some serious recovery time.
But if you are ready to race again…
6. Come Up With a Plan for Running and Racing Success
If you've decided to move forward towards the next racing goal, make a solid training and race day execution plan. Look back at what went wrong (step #2), understand how you can prevent it from happening again in the future, and decide how you are going to implement those changes going forward.
If you need to, consider hiring a running coach to get a second set of eyes on your training, to help you successfully reach your next finish line.
7. Get Back At It
Put that DNF in the past and get back out there. The number one best way to get over a running DNF is by crossing the next finish line.
Trust me, I've been there.