Last Updated on November 12, 2019 by Heather Hart, ACSM EP, CSCS
Looking for some sort of sign that you should jump into the wonderful world of ultramarathon running?  I've gathered a handful of beginner and experienced ultra runners alike, and come up with 31 reasons to run a 50K for you. Some are silly – some are downright serious.  Take your pick, and join us. 
"I could never do that".  
If you're a runner, chances are you've heard these words from non runners in your life, maybe friends, family, or co-workers when talking to them about your recent racing adventures.  The truth is,  we've all come to expect it… after all, not everyone actually likes to run.
Once I made the transition to the world of ultra distance running, I began hearing the "I could never do that" declarations more and more from fellow runners.    But the truth is, anyone who can complete a marathon can complete a 50K.  Hell, you don't even have to complete a marathon to hop in to the 50K distance (though from an experience point of view, it certainly helps).
If you've toyed with the idea of running a 50K, but have been too hesitant to take the leap, here's 31 reasons (see what I did there?)  to make the leap into the 50K distance.

31 Reasons to Run a 50K
1.  It's the first stop on the Ultra crazy train.
If you've wanted to dip your toe into the ultra world, but the thought of running for 50 miles or more intimidates you, why not start with the 50K.  An "intro" to the ultra world, 50K's will bring all of the excitement, awesome aid stations (see below), and community of an ultra…without the commitment to a ridiculous number of miles (or the hallucinations or sleep deprivation).   Not that 31 miles is anything to scoff at, but you get the idea.
2.   It's really not that much further than a marathon. 
I mean, what's 4.8 more miles, when you've already run 26.2? (she types with complete understanding and sarcasm.)  But on a serious note, I often tell my friends and clients that a trail 50K is easier than a road marathon, at least in my opinion.  The monotony and harshness of paved roads beat me up.  I always feel significantly better post trail 50K than I do road marathon.
3.  The aid stations.
Ultra aid stations are like nothing you've ever seen before.  Move over, water, orange slices, and GU's…we've got pizza, candy, watermelon, cookies, peanut butter and jelly…it's a regular picnic.
4.  Because speed isn't everything. 
I know it's hard to believe for some die hard speed enthusiasts, but speed isn't everything when it comes to running.   Some of us like to push our limits with distance.  "I have learned that my body doesn't let me go fast but it lets me go far" says 50K runner Julie Walsh.  "So I try to push it to see just how far it will take me."
5.  The sticker.
Passive aggressive bragging rights! You'll know you that smug feeling of satisfaction when you pass a car sporting a 26.2 sticker on the highway.  Don't forget to slow down a little after you pass to make sure the driver of the other car sees it.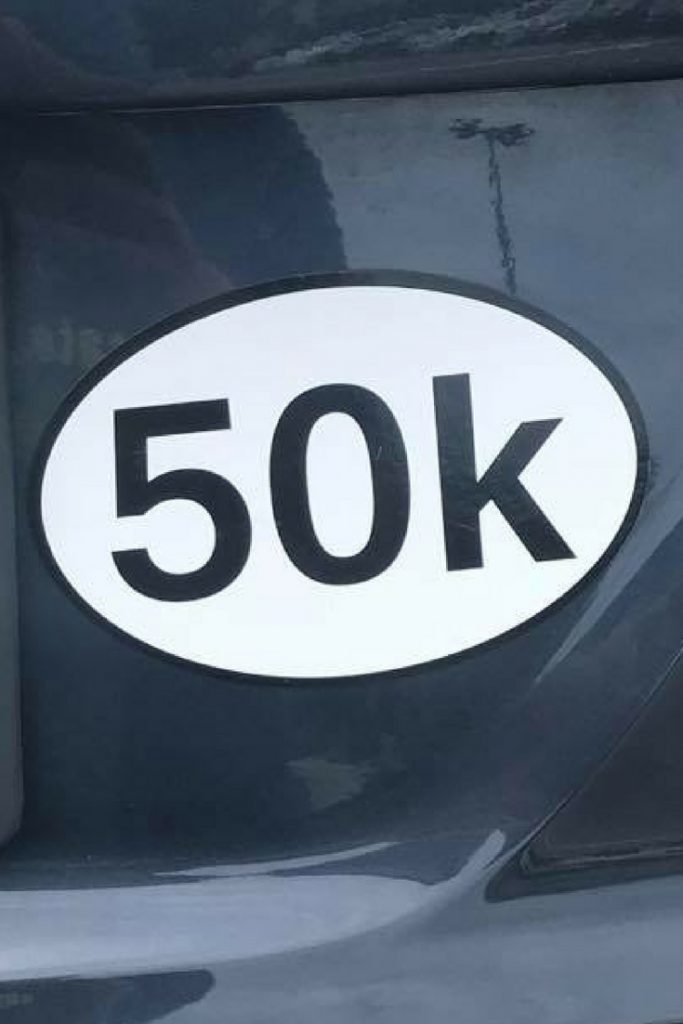 6.  The forest is good for you.
Science says so.  It has been proven time and time again that spending time in nature can result in countless positive mental and physical benefits.
7.  The ultra community is the best.
I may be biased, but the ultra running community is unlike anything I experienced in my decade of road running.  People are so incredibly friendly, their passion for running practically oozes out of them.  They'll offer you their last Stroopwafel if you are struggling.  Hell, complete strangers will tape your blisters, even when they came there to support someone else.  You get the idea.  It's one big happy family, and each race feels like a family reunion.
8.  Because a 50K is scary.
I remember finishing my first (and second, and third…probably the first few half dozen) marathon and thinking "NO WAY IN HELL COULD I RUN ONE STEP FURTHER!"  The thought of running an ultra seemed wildly intimidating.  Which is exactly why you should do it.
9.  It's a completely different experience than a giant road marathon.
I've run road marathons with nearly 45,000 people, where you feel like cattle crammed into starting corrals, and peasants compared to the elite runner royalty.  And I've run ultras where the lead runners will smile and say hi to you as they pass you on an out and back.  Sure, someone wins, and someone comes in last place, but you all truly feel like every athlete is on the same level. The experiences truly are night and day.
10.  Make new friends.
Something magical happens over miles shared with strangers: you form an almost instant bond for life.  Walls are broken down, stories are shared, and miles pass in the blink of an eye.
11.  Strengthen bonds with old friends.
There is something so beautiful in overcoming obstacles (or just miserable race conditions) with friends.  Not only do you have a built in cheerleader by your side, but you'll have someone to share race day memories with
12.  Confuse your non running friends and coworkers with the metric system.
"50K.  Woah. How far is that?"
13.  Avoid complacency.
"For me it's all about personal goals and growth. " said recent first time 50K finisher Kate Boucher.  "I finished a marathon. What's next? Run a 50k. I finished that. What's next? A 50 miler! There's no time to get complacent."
14.  Oprah has never run a 50K. 
In fact, a quick google search of "celebrities who have run ultramarathons" left me empty handed.   Chime in if you know of any.
15.  Hilarious course signs.
My favorites include "Never trust a fart in an ultra", a million versions of "no you aren't almost there", and of course this gem:
16.  It's more "you" time.
Need time to escape the stressors of work, family, or life?  A 50K gives you even MORE alone time!
"I jokingly say (though it is also 100% the truth too) that I got into distance running because as a stay at home mom the only time I have to myself is when I run.  In order to preserve my sanity my runs keep getting longer and longer!" – Diane H.
17.  Because drunk you got a hold of the credit card.
Seriously, I cannot even begin to tell you how many people have told me this story.   So here's one of the best ones:

18.   Test the limits of your Body Glide application.
Use that extra 4.8 miles to see what your anti-chafing product of choice is REALLY made of.
(Just kidding.  Don't do this.  If you are prone to chafing, carry extra with you.  Seriously.  Not worth the post-run shower pain. )
19.  More time avoiding real life responsibilities.
Not to be confused with #16: "It's more you time".  No, in this case, you can run to avoid things like laundry, dishes, weed wacking, organizing the garage,
20. Did I mention the food?
I've actually heard criticism from some in the fitness industry about the amount of junk some ultra runners are notorious for eating.  But let me tell you, nothing tastes as good as a handful of Sour Patch kids at mile 29.  Or pizza (see below).  Life is all about moderation, and the buffet of homemade and store bought goodies at an ultra are definitely worth mentioning twice.
21.  The race directors are really awesome. 
Ultra race directors are typically so down to earth and a lot of fun to be around.  They know you by name, they simultaneously cheer you on while giving you a hard time, and they'll even share a post race celebratory beer with you.  (Or pre-race, who am I to judge).  They are genuinely in it for the love of the sport, and their attitudes certainly reflect it.
22.  Beards, trucker hats, and ridiculous sunglasses.
It's practically a standard issued uniform. What's not to love?
23.  Blow your Fitbit friends out of the water with your weekend step-count
No, that 62,000 steps on a Saturday morning is not a glitch!
24.   A chance to wear your sweet hydration pack.
I call it my "mom purse".  Because just like your mom's purse growing up, hidden among it's many pockets are pretty much everything you can imagine.  Salt tablets? Got it.  Candy for that unexpected bonk? Of course.  Tissues for when nature calls and not a port-a-potty in sight? Wouldn't leave home without them.    And while you don't necessarily need a hydration pack for a 50K, they are a pretty common piece of ultra equipment.
25.  Extra time to work on your tan.
So many extra hours spent in the sun! Just don't forget the sunscreen.   Research shows that runners are more susceptible to skin cancer, including deadly forms such as melanoma, because of their often excessive outdoor exposure.
26.  There's often pizza.
Running combined WITH pizza?  I cannot think of a greater gift in life.  Now I can't guarantee that you'll get pizza if you run a 50K, but chances are good.  Really good. 
27.  Training isn't that different from marathon training.
A 50K training program truly isn't that different from a marathon training program.  Maximum training volume will likely be at or just above a standard marathon plan, with perhaps just a slightly longer "longest" training run.
28. It's on your bucket list.
You can admit it.  You're among the safety of friends.
29.  You don't know how to say no to F.O.M.O.
That's "fear of missing out", the condition that is responsible for a good 50% or more of race registration sign ups.  You know, when you see a friend do (or planning to do) something really exciting, and you totally want to be a part of it? F.O.M.O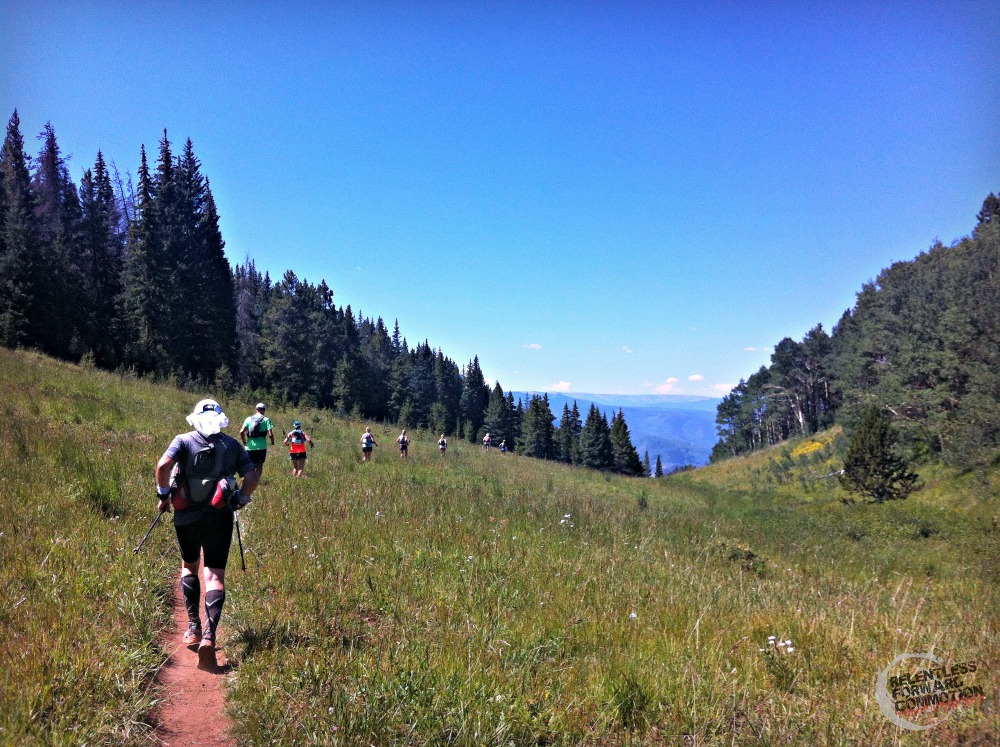 30.  You never know how far you can go until you try.
"Limits? What limits?"  I'm pretty Alan Trautwig said this and I'm sure he was talking about an Ironman, but it applies here too.  We all think we know how far we can push our bodies, but I'm willing to bet it will almost always go further than our preconceived notions determine.   Find those limits…then go a little further.
And the number one reason cited by runners when polled WHY you should run your first 50K?
31.  Because you CAN.  
Full stop.  No other reason really matters, does it?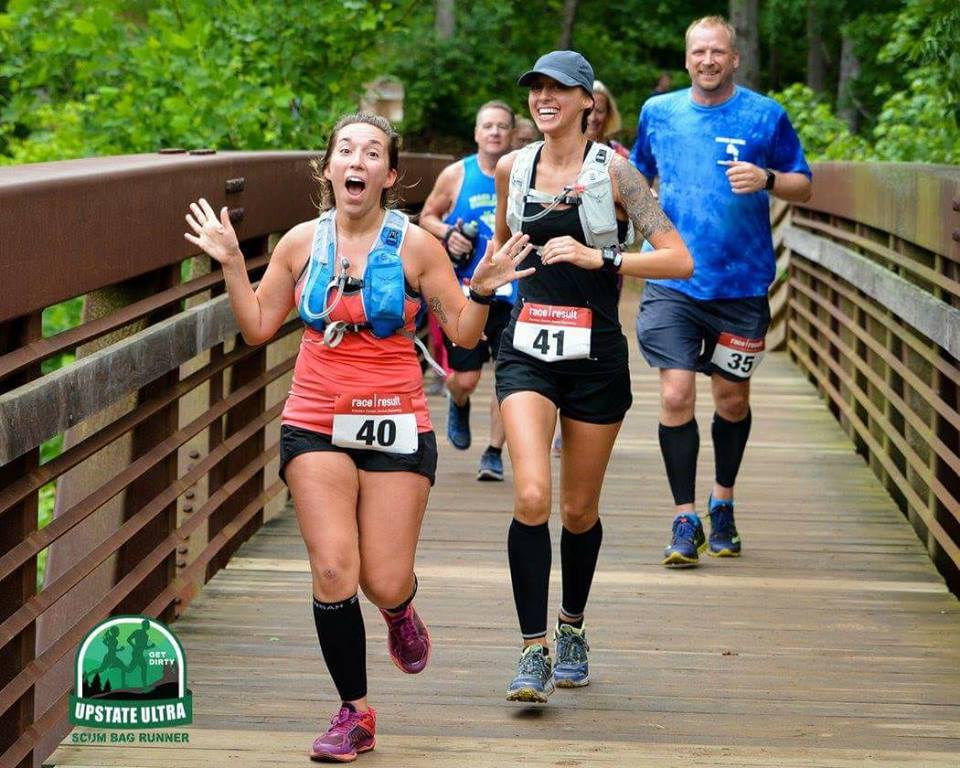 ___________________________________________________
Heather Hart is an ACSM certified Exercise Physiologist, NSCA Certified Strength and Conditioning Specialist (CSCS), UESCA certified Ultrarunning Coach, RRCA certified Running Coach, co-founder of Hart Strength and Endurance Coaching, and creator of this site, Relentless Forward Commotion.   She is a mom of two teen boys, and has been running and racing distances of 5K to 100+ miles for over a decade.  Heather has been writing and encouraging others to find a love for fitness and movement since 2009.