If you are new to the running community, you may assume that hiring a running coach is something reserved for elites and runners with serious budding talent.   But with this assumption, you would be very wrong. 
Take it from me: I've been professionally coaching runners for the last 7 years, and as a middle-of-the-pack runner myself, have hired a running coach to help me with my own running.
The truth is, the majority of the running community is comprised of "everyday" runners – runners of all levels and abilities who love the sport, but certainly aren't paying their bills with prize money from winning races.  
Yet mediocre or not, we all have our own reasons for running, and we all have our own personal running goals we hope to achieve.   And sometimes, fast or slow, experienced or beginner alike, we may all find a point where we require help from a running coach.
In this post, I'll cover:
9 Reasons You May Want to Hire a Running Coach
What to Look for in a Potential Running Coach
How & Where to Find a Running Coach
How to Vet a Potential Running Coach
It is my hope that by the time you finish reading this post, you have the tools and confidence to weed through the ever-growing sea of running coaches to find a qualified coach that is the right fit for YOU.
Does Every Runner Need a Running Coach?
In short, no, not every runner needs a running coach.
I say this as a certified exercise physiologist, CSCS, UESCA certified ultrarunning coach and RRCA certified running coach. Do I think that most athletes CAN benefit from working with a coach? Yes.
But I also recognize that some athletes prefer to have total control over their training for numerous reasons. Further, some athletes do a fantastic job self coaching. So no, I'm not going to convince you that you "need" a coach, or else.
But I will explain why working with a coach could be helpful
9 Reasons You May Want to Hire a Running Coach: 
There are a number of ways a coach can help with when it comes to your personal training and racing. 
You may find that you need assistance in one very specific area, or you may want an overall guide to help you navigate through the sometimes tricky world of training for a race.
Let's look at some of the more common benefits of working with a coach:
You Need accountability.
Do you tend to start off strong and motivated during a training cycle, but fizzle out as time goes on? You aren't alone. A running coach is going to hold you accountable for finishing your workouts according to plan, and following through with your training.
It doesn't matter if you are a beginner looking for someone to motivate you to get into a regular running routine, or if you are an intermediate runner who has a hard time sticking to your training plan; a running coach will hold you responsible for running those miles. 
Of course, the level of accountability will vary by coach, and they won't do the work for you.  But some people find that simply having to check in with someone at the end of the day or week is enough motivation to stick to their training plan.
Programming or Understanding Training Plans Overwhelms You.
For many runners, understanding the science behind programming or a training plan can feel overwhelming.
When should you be including speed workouts, or tempo runs? What are you supposed to do if you miss an important long run?
A running coach will be able to take over all of the programming, so you don't have to worry about what to do if you miss a workout, or how to safely rearrange an entire training week if it doesn't fit with your work schedule.
You have a specific race goal.
Many intermediate to experienced runners find themselves with a specific time goal for a race, such as a Boston Marathon qualifying time, or trying to run an FKT, but aren't quite sure what workouts they should be doing to help reach that goal. 
A running coach will be able to take the guesswork out of your training by prescribing exact workouts, paces, and distances to help you reach your goal based on your current fitness levels and training volume. 
Also, a coach is likely to be far more realistic about the time frame surrounding your attempts to achieve the goal; they aren't going to promise a brand new runner that they will go from couch to 5K immediately into a sub 3 hour marathon, but instead give them more realistic goals to aim for.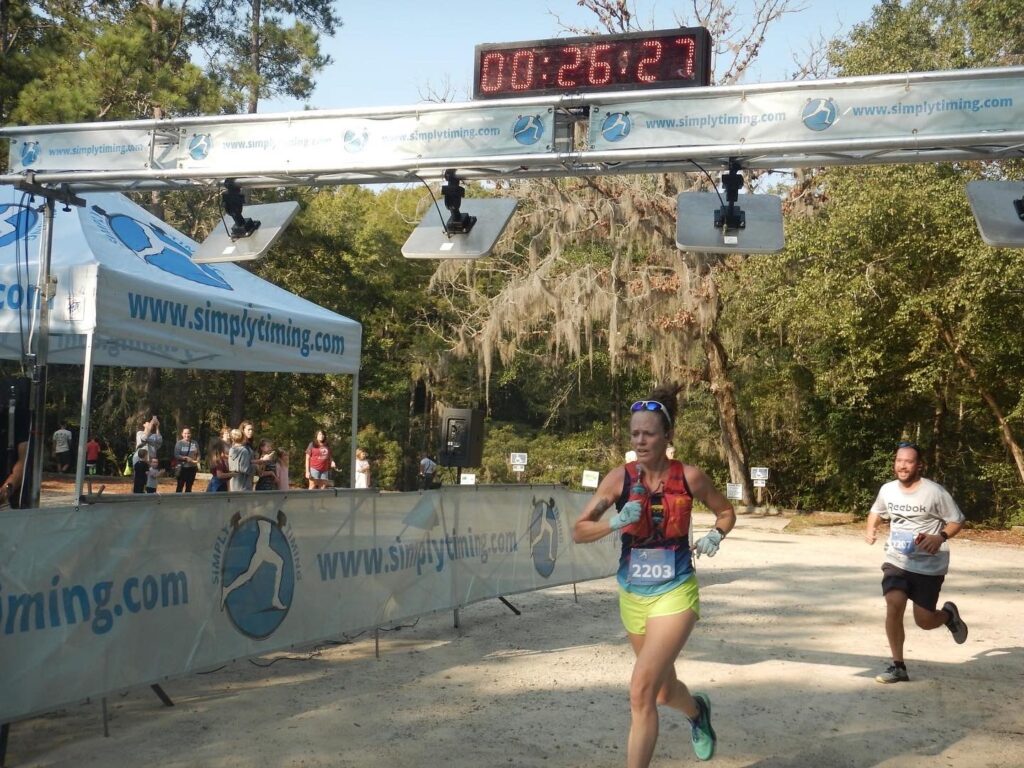 You want to step up to the next race distance.
Making the jump from a 5K to a half marathon, a half marathon to a full marathon, or even a full marathon to an ultra can be intimidating.  If you are looking to increase your weekly or monthly mileage, or perhaps train for a longer distance race, you may want to consider hiring a running coach.
A coach will be able to help you design a training program that will allow you to safely progress as you increase your training distance, in order to help avoid overuse injuries, as well as mental exhaustion or burnout.
You seem to always end up injured
If you've traditionally self-coached in the past, but seem to always wind up injured before you even make it to race day, never mind the finish line, you may want to seriously consider working with a running coach.
A coach will help ensure you are progressing your training volume and intensity in a safe and effective manner, to help prevent all-too-common overuse injuries.
Further, a qualified coach should be able to guide you in all aspects of injury prevention, including helping ensure you aren't racing too often, or you are balancing sleep, recovery, nutrition, and stress outside of training.
You have technique issues
Are you continually experiencing some sort of pain or injury that is directly related to a biomechanical discrepancy or poor running form. A running coach will be able to not only analyze your running gait and technique, but also suggest exercises and drills to help you improve your running. 
In theory this works best with a coach that you can meet in person, however in this day and age of technology, even a remote coach can able to help with biomechanical issues.
Your training involves special circumstances
Many athletes find themselves with special circumstances that may require the advice and supervision of a professional running coach.
For example, a runner who is recovering from knee surgery may want help in designing a training program that will allow them to successfully return to running long distance.
Or maybe an expectant mother wants help in altering a rigorous training program to a plan that fits with her pregnancy.
A professional running coach will be able to take your special circumstances into consideration to help you continue working towards your goals.
You want to take your running to the next level
A  running coach can help you take your running to the next level, no matter what that means to you.
Perhaps you have been a casual runner, but you are looking to start competing in local races, and earn your first "age group award".
Or maybe you are already competitive, but your progress seems to have stalled. Whatever the reason, a running coach may be the key to helping you take that step to improving your running and become a better runner.
It's Your First Race, and You Want Help
Yep, that's right, even runners training for their very first race can benefit from working with a running coach! Most running coaches can provide a wealth of information, not only from their experiences coaching, but their own personal experiences as a runner.
Not sure where to stand in the starting line coral? Or where to pick up your bib or drop off your bag at your first marathon? Your coach can – and will – help answer those questions.
What to Look for in a Potential Running Coach
Once you've identified your reason, or reasons, for wanting a running coach, there are important factors to consider before hiring one.
Taking the time to first research the history of your coach's experience and qualifications, as well as discussing both of your expectations from the beginning, can help ensure a positive training experience for both of you. Many of these factors will be based on your specific needs for hiring a coach, as well as your preferences when it comes to working with a coach.
Credentials
It should be noted that there is a significant difference between being a good runner, and having the ability to coach another runners to perform well.
Just because someone is a professional runner or successful athlete does not necessarily guarantee that they can safely and effectively train other runners to do the same.  
And it should also go without saying that in this day and age of everyone being a "health coach", you must carefully discern a qualified, educated, experienced coach from someone simply looking to make some money. 
Hiring a certified running coach with nationally recognized credentials will ensure that they have, at minimum, a basic working knowledge of exercise science, kinesiology as well as properly and safely designing and prescribing training plans.

Further, if you have special circumstances or needs, look for a coach who has an additional certification or credential in that field, such as postpartum running, or perhaps a background in triathlon coaching to help you balance your running with cycling.
Which run coaching certification is best?
There are a number of running coach certifications available on the market at this time. Some of the more widely recognized certifications include:
United Endurance Sports Coaching Academy (UESCA) – UESCA certifies both running and ultrarunning coaches (as well as cycling and triathlon, among other credentials).
Road Runners Club of America (RRCA) – RRCA offers two levels of run coaching credentials. Level one covers a basic understanding of coaching adult runners from the 5K to the marathon distance. The level 2 coaching certification program provides a deeper understanding of the scientific, psychological, competitive, and managerial aspects of working with individual clients and training groups.
USA Track & Field (USATF) While the USATF level one certification focuses heavily on coaching track and field athletes, level 2 & level 3 coaches may have a more in depth, well rounded understanding of coaching runners of all distances.
Experience
To counter the point made above regarding certification is the topic of experience as a running coach. Just because a coach has numerous certifications and credentials to their name does not necessarily mean that they have a lot of hands on experience working with clients.
Alternatively, many successful coaches may have minimal certifications, but have years of experience and success as a running coach.
Both qualifications and experience should be considered and weighed against your specific goals, to determine if a potential coach is right for you and your training needs.
Specialty
There is no doubt that there are very distinct coaching and training approaches between types and distances of running. Therefore, you should consider the specificity of your running needs when choosing a coach.
If you are looking to run your first 100 miler, you obviously aren't going to hire a coach who has never run nor worked with ultramarathon athletes. 
On the other hand, if you are looking to improve your strength and correct imbalances, you aren't going to want to hire a coach whose philosophy includes running all of the time, and lacks any strength training knowledge.
In Person or Online Running Coach
Do you need a local coach that you can meet with in person, or are you comfortable with a remote coach?
As a coach, I'm often asked by prospective clients whether or not it's possible to coach virtually. The answer is – of course it is. With current available technology, I am able to see the stats of an athlete's workout almost immediately after they complete it.
From average pace, to heart rate, to elevation gained or lost, to vertical oscillation, to even the temperature and windspeed outside where they ran, I can see it all, and make instant adjustments to my clients training from across the country, or even across the world!
Level of interaction desired
Are you looking for a coach that will write you custom training plans, and then let you train at your own pace? Or are you looking for a coach that will check in with you daily, adjusting your training as necessary, and help you every step of the way through the training process?
Further, keep in mind the time and availability commitment that you will be expected to provide on your end. Will you be able to interact with your coach daily, or do time constraints allow you to only meet once a week or month?
All of these issues should be considered, and even discussed with a potential coach, to ensure that you both understand the expectations of the prospective coach and client relationship.
Coaching Style
Do you need a "drill sergeant" type of coach, who will take no excuses and give you tough love?
Do you need a compassionate coach who will be understanding when you miss workouts?
Do you need a coach that's a combination for both?
Athletes all tend to respond to coaching styles in different ways. It's important to find a coach that can truly connect with you, push, and motivate you in a way that works best for you.
Other Services Offered
Many coaches offer a number of services, above and beyond simply programming your running workouts. These may include:
running gait analysis
strength training programs
race day nutrition planning
pacing or crewing
guided runs (local coaches)
How Much Does a Running Coach Cost?
The cost of hiring a running coach can vary greatly, dependent upon the services that you require, as well as the experience and demand of the particular coach in question.  You may find coaches for as little as $40 per month, to as much as $400 per month.
In general, expect an experienced coach who genuinely provides individualized programming to charge around a minimum of $200 (USD) per month.
Coaches who greatly undercharge may need to take on a large roster of clients in order to make a profit. While the lower cost may seem appealing at first, it may be at the detriment of the one-on-one attention given to you as a client.
Consider the Contract and Terms of Service
A one-time training plan may often be purchased for a set fee, whereas a coach may charge hourly or monthly for one-on-one training.
How to Find a Running Coach
So, you're ready to hire a running coach – but first you need to find one. Here's how:
Search Professional Directories
Most run coaching certifying agencies will have an online directory of their current, certified coaches. You can use these tools to not only help you find a running coach, but find one close to you (if that is an important factor for you).
Ask Around (Word of Mouth)
Ask other runners in your community – whether its in person or online – for coaching recommendations. If you're not well connected with the endurance community, reach out to your local running store or running club for recommendations.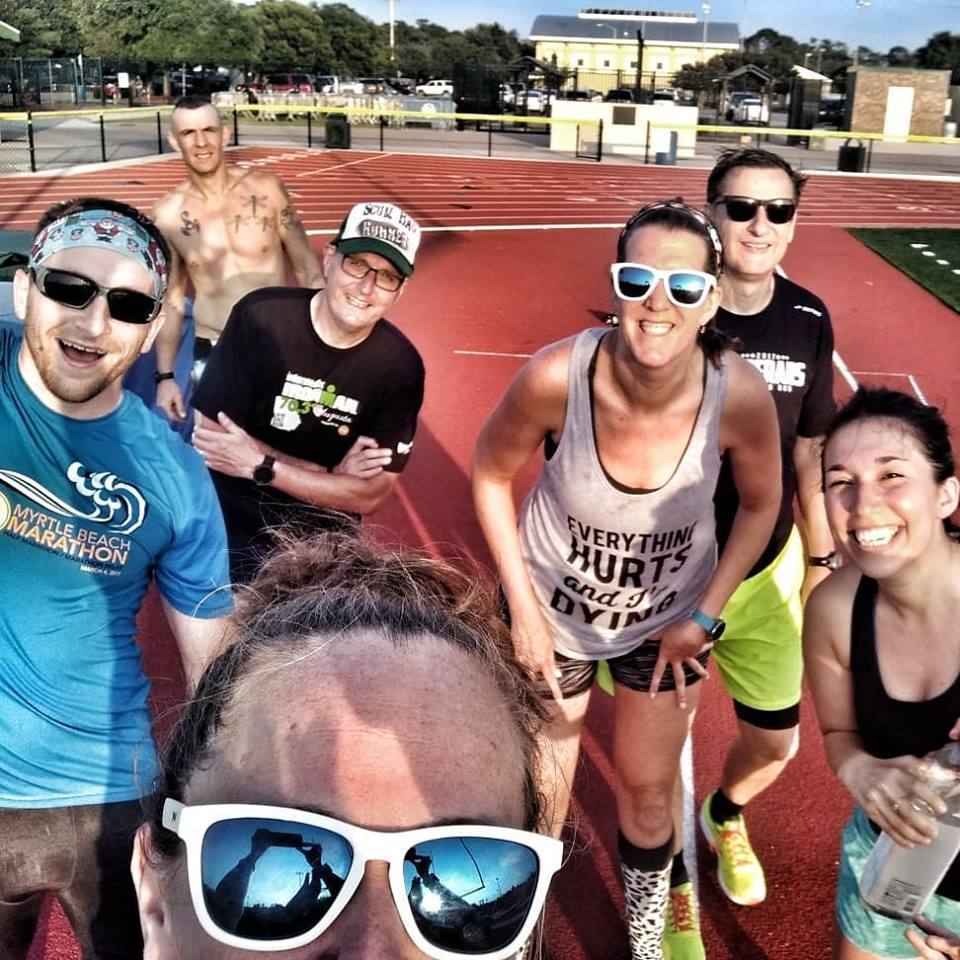 Internet Search
Last but not least, a quick Google search will give you endless results of running coach available for hire.
Be sure to note, fancy websites and first page search results do not necessarily guarantee the ability to coach well (they just indicate great knowledge of search engine optimization!)
And of course, you are always welcome to reach out to Hart Strength and Endurance Coaching, to see if our coaching services or any of the coaches on our team would be the right for you!
How to Vet a Potential Running Coach
If you have found a potential running coach, here are a few ways to truly make sure they are the right fit for you:
Look At Their Current Clientele
Look at the current clientele that your potential coach is working with, or clients whom they have trained in the past.
If you are an advanced runner with specific goals, you may not want a coach who works mainly with beginners.
On the other hand, if you are a new runner, you may not be able to work with a coach who focuses on elite athletes and strictly regimented training routines.
Look at Their Business Social Media Profiles or Website
Check out a prospective coach's business social media profiles or website. The coach does not have to have a massive following, but what they do post can be incredibly insightful.
Is the coach posting mainly about their own running accomplishments or personal records? Or are they posting about their clients? While this isn't always the case, it's not uncommon for newer coaches tend to try to sell themselves based on their own personal accomplishments. Focusing mainly on their own running may be an indication of less coaching experience.
Is the coach only sharing successes, or are they open about failures that can be used as learning opportunities? Beware of any coach who makes bold claims about how their training approach is superior to all others, or who promises results.
Does the coaches content feel educational, or pushy in a "sales pitch" sort of way? We all have bills to pay, and of course a coach wants their business to profit. However, if the coach is constantly pushing "sales" instead of education, they may be more focused on their bottom line and filling their roster than actually helping their athletes.
Interview Prospective Coaches
Do not be afraid to ask questions, and "interview" your prospective coach. 
A good coach will take the time to answer your questions. Further, a good coach will ask in depth questions of you as well, to ensure that the two of you, your goals, and the coach's style/philosophies will be a good fit.
Be sure to ask this prospective coach about
Their training style
What types of clients they have the most experience with
What type of client they prefer to work with.
Their communication methods and frequency
Past successes with clients
…and whatever else may matter to you. Remember, when hiring a coach, you are the customer; there is nothing wrong with shopping around to find the perfect fit.
Heather Hart is an ACSM certified Exercise Physiologist, NSCA Certified Strength and Conditioning Specialist (CSCS), UESCA certified Ultrarunning Coach, RRCA certified Running Coach, co-founder of Hart Strength and Endurance Coaching, and creator of this site, Relentless Forward Commotion.   She is a mom of two teen boys, and has been running and racing distances of 5K to 100+ miles for over a decade.  Heather has been writing and encouraging others to find a love for fitness and movement since 2009.