Last Updated on March 1, 2022 by Heather Hart, ACSM EP, CSCS
If you're reading this, chances are you've considered making the leap from the traditional long distance racing world to the ultramarathon world.
Welcome to the dark side.  Just like the meme says, we actually DO have cookies.
But we'll get to that soon enough.
In this beginners guide to training for an ultramarathon, we're going to cover all of the basics and need to know facts about training for your first ultra (note: everything you need to know about racing an ultra will come in a later post).
An ultramarathon is any race distance longer than a marathon, or, 26.2 miles.  Traditionally, the first ultramarathon distance starts at a 50K (31 miles).
Other common distances include the 50 miler, 100K (62 miles), 100 miler, and becoming more popular by the day, the 200 miler.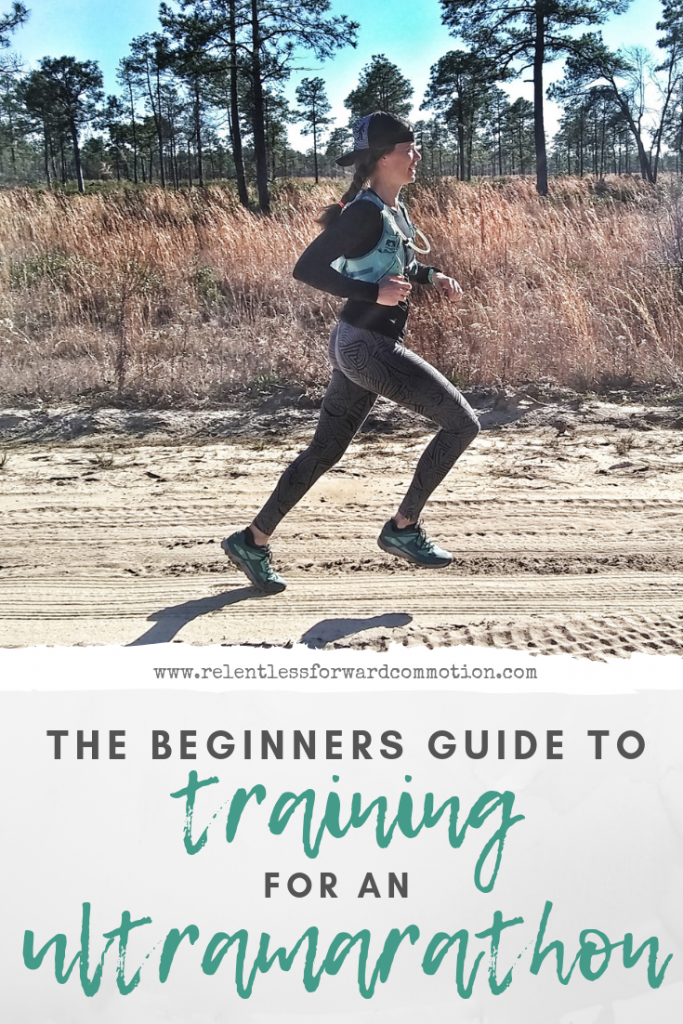 While a number of traditional run-training philosophies still apply to ultramarathon training, there are a handful of unorthodox techniques that might surprise those new to the ultramarathon world.
In this post, we will briefly outline what to expect while training for your first ultra.
Who should train for an ultramarathon?
I'm really glad you asked, and feel it's important to get this one out of the way before we dive any deeper.  As a whole, ultramarathons have becoming incredibly trendy in the last few years.
As such, I often see new runners wanting to skip over more traditional distances, such as a half or full marathon,  and jump head first into the ultra world.
While I love the enthusiasm of these runners, there is a lot to be said for the physical adaptations and experience that comes with starting slow and properly building an endurance base.
Here's what you should have before diving into ultra training:
Base mileage.
I typically recommend aspiring ultrarunners have a few years of shorter distance endurance running/ training under their proverbial belts before deciding to tackle an ultra. Notice I did not necessarily say racing experience, but rather, years of focused running.
In order to jump into ultramarathons, runners should be able to comfortably run at minimum, 35-40 mile weeks, as this is the typical starting point of most ultra training plans. Of course that's not to say that you can't train for an ultra in your first year or two of running.
However, having that experience will give you the best chances for success in both completing your race and making it through your training cycle injury free.
Time commitment.
The time, physical, and emotional commitment for training for an ultramarathon can be huge.  I cannot stress that enough, in fact, the amount training consumes day to day life often takes new ultra runners by surprise.
For longer distances, you may be committing 15-20 hours a week, or more, on training. In addition to having the time to train, having the support of your family and loved ones before diving into ultra training again isn't necessary, but it certainly does help.
related:  The Realities of Ultramarathon Training: Tough Love from a Coach
Now that we've covered that, let's get to the good stuff: training for an ultra.
What does ultramarathon training look like?
Here's a few things you can expect to come standard with ultramarathon training:
Long, slow, miles.
As you might expect, the overall training volume for an ultramarathon is going to be significantly higher than that of more traditional distances such as half or full marathons.
It only makes sense: ultramarathon races cover much greater distances.
On average, you can expect upwards of 50-80 or more miles per week for an ultramarathon training plan, depending upon what distance you are racing.
While the distance is probably not a surprise, what tends to take new ultramarathon runners of guard is the amount of long, slow, base building miles that ultra training consists of.
For an ultramarathon, around 80% of your training volume is going to be in the aerobic zone (also known as Zones 1 & 2).  Not only does this lower heart rate and lower effort help teach your body to become more efficient at utilizing fuel, but the lower effort helps reduce the risk of injury and burnout.

If you are a speed demon or like frequent hard workouts, this is going to be a massive change in pace (pun intended).   This switch definitely takes a bit of patience, but training mainly in the aerobic zone will help your body become an efficient ultra running machine.
Speed & hill training.
Long, slow, miles aside…you are still going to want to incorporate some strength and speed building runs while training for an ultramarathon.
Speed and hill work will help build aerobic capacity, fuel burning efficiency, and help prevent injuries…as well as help make you faster and stronger. For first time ultrarunners, I try to keep these runs to once per week.
For more advanced runners, or for runners who will be running a race with more difficult terrain, I may bump this up to two. Remember, we want to keep approximately 80% of the runs in the aerobic zone.
Back to back long runs. 
In traditional marathon or half marathon training, typically the day after your long run is a rest day.  In the ultramarathon world, it is very common to run a shorter "long" run the day after your longest run, commonly referred to as "back to back long runs".
This is done to simulate and adapt to running on fatigued legs, which is something you will definitely experience in the later stages of your ultramarathon. It's also a safer and more efficient way to increase total volume of miles for the week, without putting in extreme long distance runs.
For example, it is much more realistic to put in a 25 mile long run, followed by 15 mile long run the next day, rather than try to run all 40 miles in one single training run.
Training on race terrain. 
While some races are indeed paved, the majority of ultramarathons are held off road, either on some sort of trail or dirt path/road.  This type of terrain can vary greatly, from technical, rocky/root covered single track trail, to wide grassy or gravel paths.
It only makes sense that a majority of your training mileage should be put in on similar terrain, to help your body adapt to the specific demands of the race.
In other words: if your ultramarathon is on a mountain single track, you should do a large portion of your training on mountain single track. If your ultramarathon is on gravel cart roads, you should train on gravel cart roads.
This is not to say that you can't still log some of your miles on the pavement in your neighborhood or the treadmill at the gym, but it is important that you take the time to train for the terrain of your race.
Strength training. 
While your mileage is increasing, it may be easy to put other workouts on the backburner.  But when it comes to ultramarathons, strength training is an important piece of the puzzle that should not be ignored.
Having a strong core will help with posture as you get tired in later miles.  Having strong legs will help carry you along the varying terrain of trails.
Having a strong upper body and core will help you carry your hydration pack and prevent slouching as you become tired.
Expect a longer taper. 
A longer race equals a longer taper.  For a 50K, taper typically looks similar to that of a marathon.  For a 100 miler, taper can last upwards of three full weeks.
Know that this time is designed into your training plan to help your body recover, repair, and get ready for race day.
Use this downtime to plan for the increased logistics involved with ultramarathons (will you need a crew?  Pacers?  Packing aid station drop bags? etc.)
Other things to know…
But wait, there's more!
You're going to carry a lot of stuff. 
More miles equals more time on your feet.  More time on your feet equals more hydration and nutrition you're going to have to carry.
There's a reason you often see ultramarathoners wearing a hydration pack: because in addition to water, we often carry a lot of stuff.
Having a few hours worth of water and food on you at all times means less time you have to stop for refills, not having to plan the logistics of having someone meet you, and avoiding monotonous loops to continuously return to your resupply.
If you've never run with any sort of hydration pack before, definitely head to your local running store or outdoor shop to try and find one that fits your body well.  Then, ease into wearing it for longer distances.
Just like anything new, there may be a bit of an adjustment period to running with an added couple of pounds on your back.
Speaking of food…
Nutrition.
For many, ultramarathon nutrition looks very different than half or full marathon training.  For these much longer distances, your caloric needs are going to be significantly higher.
However, it's impossible to consume the number of calories you are losing, so in the ultras, it's important to start your nutrition plan as early as possible to stay ahead of the deficit for as long as possible.
Also, because you are typically moving at a slower pace, your stomach can sometimes handle digesting more traditional foods, versus standard gels and drinks.
This can be seen at any ultramarathon aid station, where you will typically find a buffet of food, ranging from fruit to candy, chips to cookies (I told you there would be cookies), pizza to burgers, and so much more.
For these reasons, I suggest athletes begin working on their nutrition plan early on in their training cycle, and practice during their long runs.
Mental toughness matters.
While it's no doubt that ultramarathons are physically difficult, your mental strength game can also make or break your finishing results.
Ultramarathons can take upwards of 12-24 hours or longer to complete (even a few days, for 200+ milers).  That is a lot of time for things to go wrong.
The good news is that it is also a lot time for things to also go right.
One of the most valuable pieces of advice I was ever given before my first 100 miler was the reminder that there would, without a doubt, be very low points in my race where I felt horrible and wanted to quit.
But, those lows would also be followed by highs…if I just stuck out the lows to come out on the other side.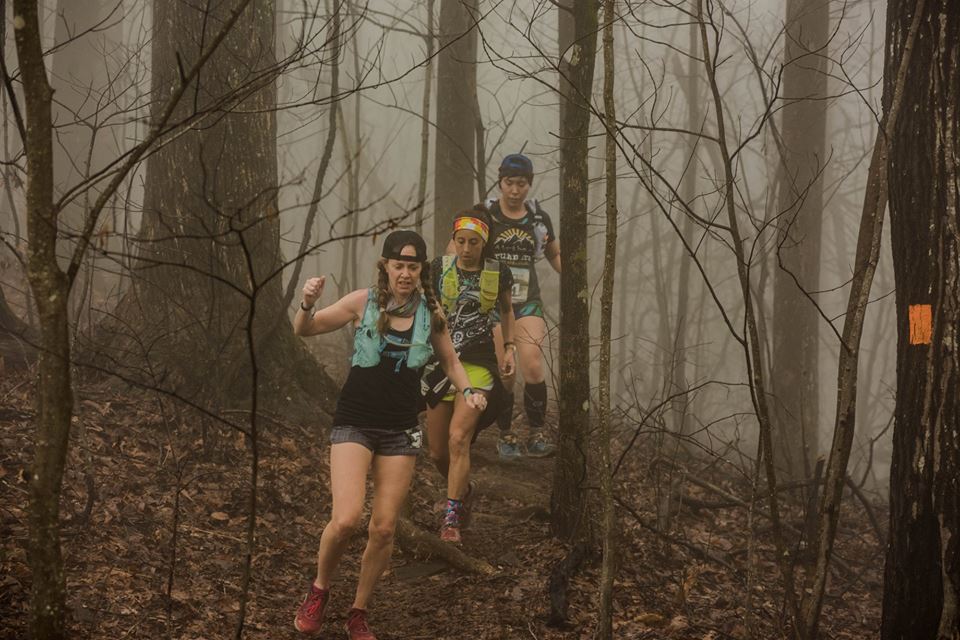 Ultramarathon training can be monotonous.  It will be physically and mentally exhausting.  There will be days you want to cut your runs short, or skip them all together.
Don't.  Instead, use this as an opportunity to truly work on your mental toughness.
On race day, when you are physically or mentally exhausted, you can recall all of the times you didn't quit during training, and use that mental fortitude to keep pushing forward.
So, are you ready to train for an ultramarathon?
If the answer is a resounding "YES", then I'm here to help.
First…find a race.  Ultrasignup.com is probably the best online platform for finding upcoming ultramarathons all over the world.
Then, head over to my Ultramarathon Training & Racing Tips resource page, which is full of posts to help answer all of your ultra training and racing questions.
click here for a FREE 50k Training Plan & Guide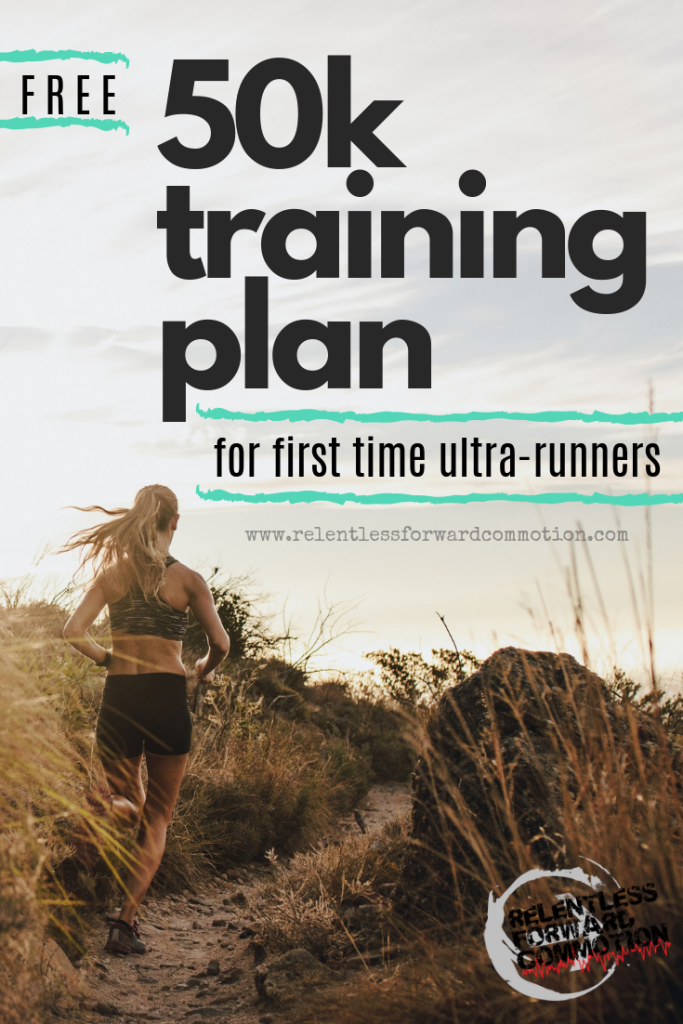 click here for a FREE 50 mile Training Plan & Guide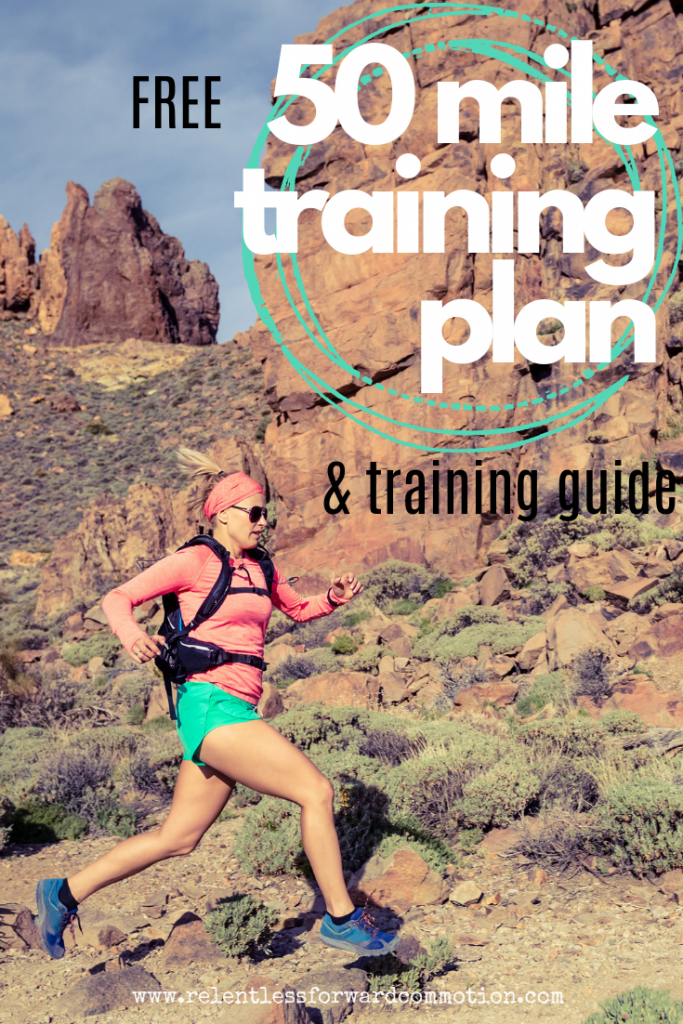 Want more personalized help?    We can do that too.  Send us an email at [email protected] to see if we might be a good fit for one on one coaching.
Training for and completing your first ultramarathon may seem like an incredibly daunting task – and that's because it absolutely can be.   But with right plan, mindset, and support, it's absolutely doable for almost any runner.
And I absolutely assure you that all of the hard work will have absolutely been worth it when you cross the finish line.  Running ultras truly will change your life.
Heather Hart is an ACSM certified Exercise Physiologist, NSCA Certified Strength and Conditioning Specialist (CSCS), UESCA certified Ultrarunning Coach, RRCA certified Running Coach, co-founder of Hart Strength and Endurance Coaching, and creator of this site, Relentless Forward Commotion.   She is a mom of two teen boys, and has been running and racing distances of 5K to 100+ miles for over a decade.  Heather has been writing and encouraging others to find a love for fitness and movement since 2009.