Last Updated on September 30, 2022 by Heather Hart, ACSM EP, CSCS
"How much protein do runners need?" is one of the most frequently asked questions I hear from athletes, and for good reason: nutrition can feel overwhelming and confusing.
In a world where nutritional recommendations for endurance athletes gets muddled with nutritional recommendations for power or strength athletes, which can get muddled with nutrition recommendations for general fitness, or weight loss: it's no surprise that so many runners have a hard time understanding how/what/and when they should eat.
(And let's not forget the endless garbage/fad diet advice also mixed in there).
In this post, we'll demystify the topic of protein recommendations for runners, so you can understand exactly what protein does for our bodies and thus running performance.
We'll also cover the most current, evidence based protein recommendations for runners (no fad diets here, my friends), so you can finally understand how much protein you REALLY need.
What is Protein?
Before we dive into the specifics of "how much" when it comes to protein recommendations for runners, we've got to cover the basics of what protein is, and what we need it in the first place.
(I'm looking at you, ultrarunners who would survive entirely on gummy bears and Fireball if left to your own devices).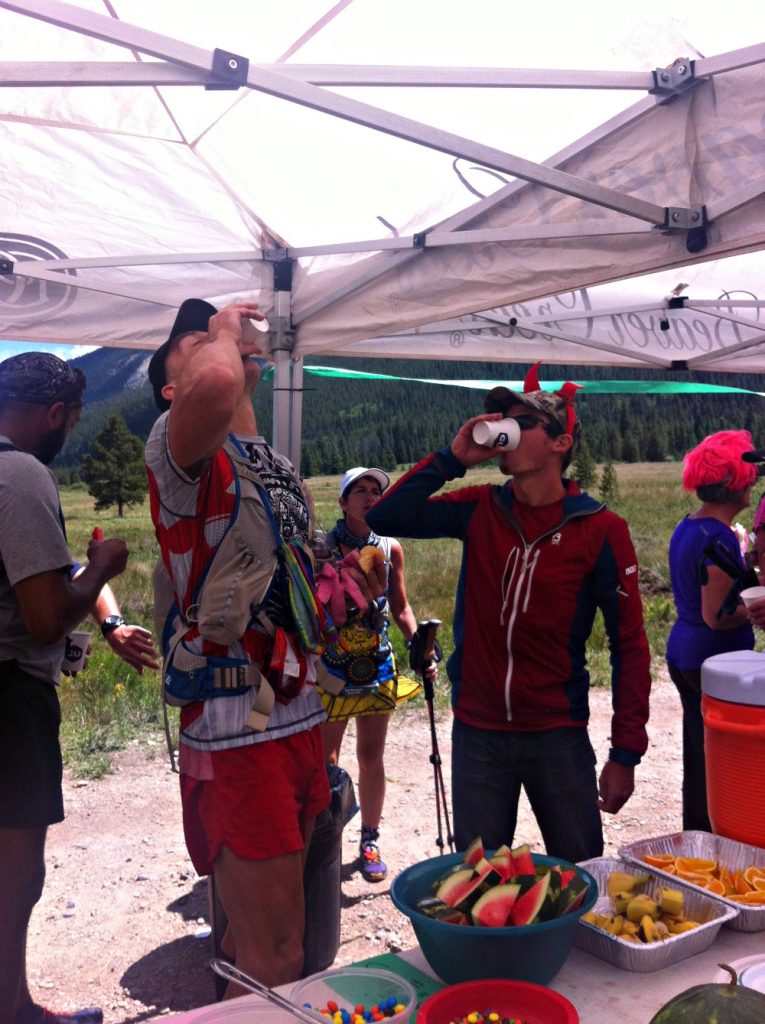 Protein is one of the three main macronutrients in our diets (along with carbohydrates and fat) that are necessary for our bodies to function properly.
The most commonly thought of sources of protein in our diets are animal products such as meat, eggs, and dairy.
Protein can also be found in non-animal, plant based sources, such as nuts, beans, vegetables, seeds, and grains.
But what exactly is a "protein"? Let's break it down (quite literally):
A Runner's Quick Guide to Amino Acids:
Structurally, proteins in the human body (muscle, tissue, various cells, etc.) are composed of various combinations of individual amino acids, linked together in polypeptide chains.
The body uses 20 different amino acids to make proteins, seven of which are essential, eight that are conditionally essential, and four that are non-essential. On a chemical level, these amino acids are composed of carbon, hydrogen, oxygen, and nitrogen.
Nonessential Amino Acids
Four amino acids – Alanine, Asparagine, Aspartic acid, and Glutamic acid – are considered nonessential amino acids. This is because the human body can synthesize these amino acids on its own, and therefore, we do not need to obtain them from our food.
Essential Amino Acids
There are nine essential amino acids that the human body cannot manufacture on its own, therefore, they must be obtained from the food we eat in our daily diets. The essential amino acids are:
Histidine
Isoleucine
Leucine
Lysine
Methionine
Phenylalanine
Theronine
Tryptophan
Valine
Branch Chain Amino Acids
Branched chain amino acids (BCAA's) include an aliphatic side-chain with a branch. That simply refers to the chemical structure of the amino acid.
BCAA's include three of the essential amino acids: isoleucine, leucine, and valine.   Research shows that BCAA's may have individual and collective abilities to stimulate muscle protein synthesis.  However, to what extent BCAA's may produce an anabolic response is still unknown. Availability of all essential amino acids – and not just BCAA's – is necessary for protein synthesis (11)
Conditionally Essential Amino Acids
Lastly, there are eight conditionally essential amino acids. These are typically not essential to our bodies, except during times of illness or stress. In those instances, we do need to obtain these conditionally essential amino acids in our diet.
Conditionally essential amino acids include:
Arginine
Cysteine
Glutamine
Glycine
Ornithine
Proline
Serine
Tyrosine
Key Takeaway: The structures in our bodies, from muscles, to bones, tissues, and more, are made up of proteins. These various proteins are built from amino acids, many of which we must obtain in our diet from the foods we eat.
What Does Protein Do?
Protein is essential for maintaining health, reproduction, and cellular function. What's more, proteins also serve as enzymes, transport carriers, and hormones.
Most athletes are aware that protein is somehow involved in repairing and building muscle. And this is absolutely true: almost half of the body's protein reserve exists as skeletal muscle. (2)
But it's more than just muscles: protein is the primary structural and functional component of every cell in the human body, including skin, blood, bones, and visceral tissues like the liver and kidneys.
Healthy human bodies are constantly going through a process of cell turnover, where cells are being broken down and regenerated. We need protein to assist in growth and development of new cells as well as repairing and remodeling damaged cells throughout our entire bodies.
Why Protein is Important for Runners
In addition to the natural cell turnover that occurs in our bodies, runners and other endurance athletes in general have an even greater need for protein due to the added stress training and racing imposes on our systems.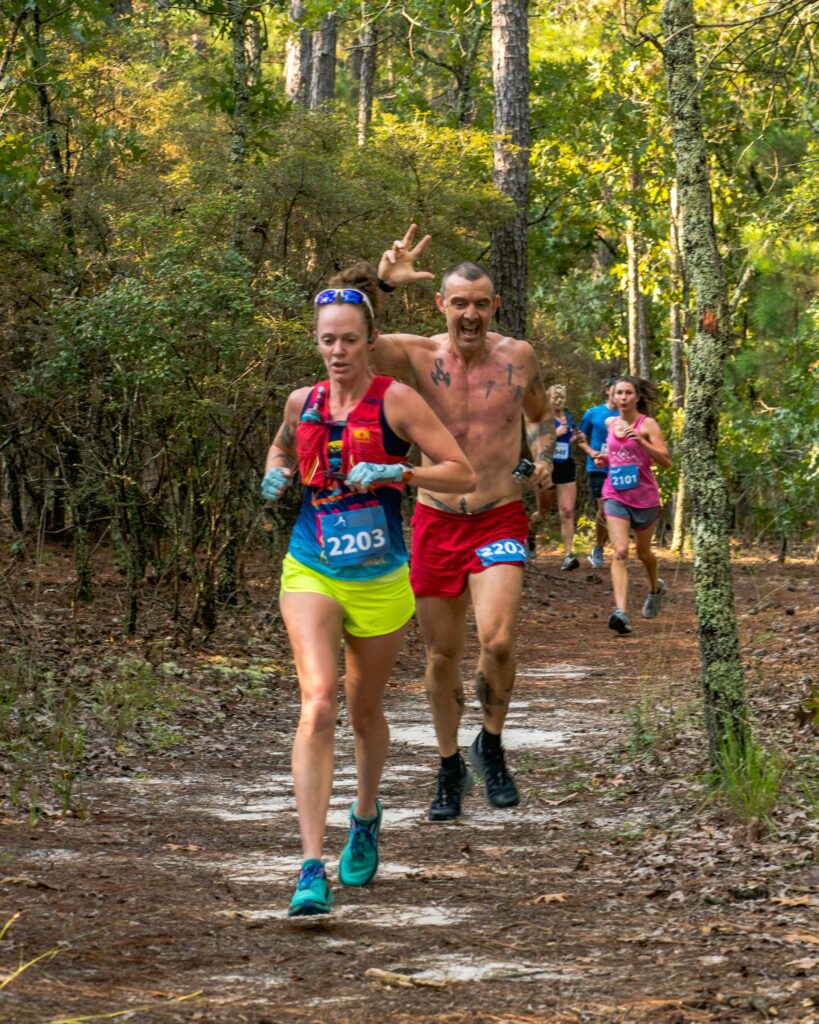 When we run, whether it's a mild training session or a gnarly race, our bodies will respond in a number of ways in order to recover from the work done and make physical adaptations to that stimulus. Let's look at a few of those responses:
Training Adaptations
The whole purpose of training is to gradually and systematically expose our bodies to greater and greater training stimulus so we can improve as athletes. We call this the principle of overload: in order to become a better runner, you must continually increase the demands placed on your body (whether it's time, distance, speed, vert, etc.) And when we do this, there are a number of hormonal responses that stimulate remodeling of our bodies in a number of ways.
In running, this may include (but is not limited to)
Muscular hypertrophy
Increased capillary density
Increased mitochondrial density
Increased ligament & tendon strength
Increased bone density
And guess what ALL of those structural changes require? Protein!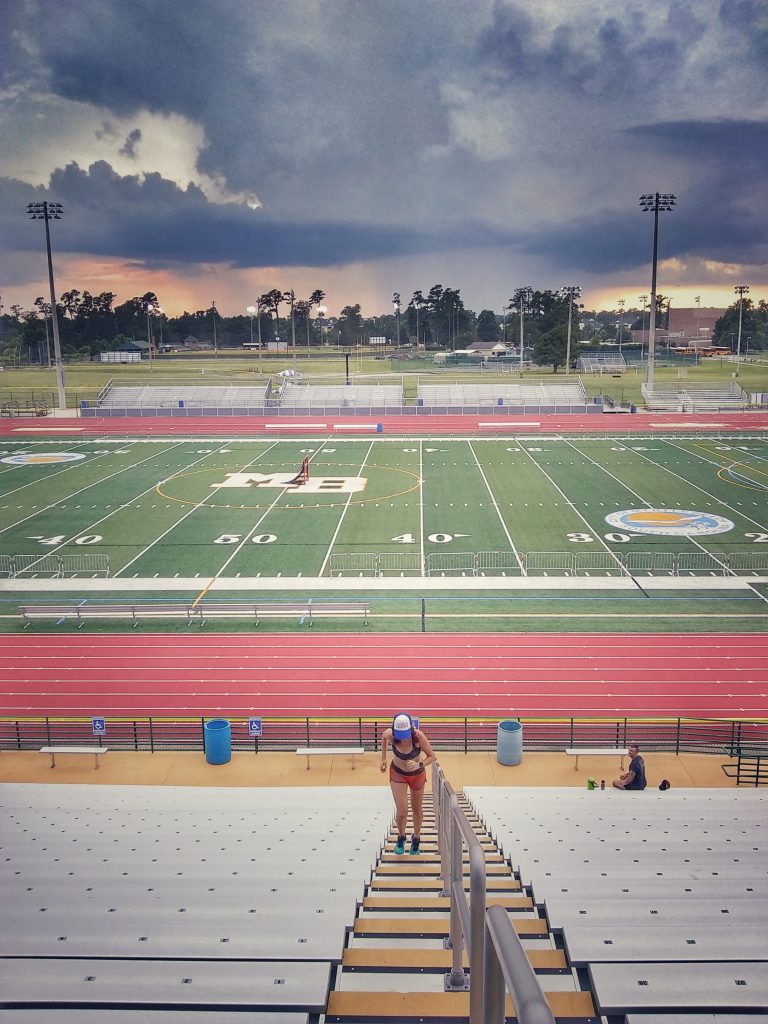 Structural Damage & Repair
If there is exercise induced muscle damage (EIMD) or other structural damage to tissues, our bodies will initiate the healing response. This process initially begins with an inflammatory response, followed by a repair phase, and ending with a remodeling phase. All of which require: you guessed it, protein.
Note: it's important to remember that when we say "damage", that could be anything from completely normal damage to actin and myosin fibers during eccentric contractions (have you ever had sore quads after running long downhills? That's what we're talking about here) to actual, acute muscle injuries.
Catabolism of Muscle
Exhaustive, long bouts of running and significant eccentric contractions (such as downhill running) can result in catabolism (breakdown) of muscle. This is especially true when a runner is in a state of reduced energy availability due to insufficient fueling, and your body uses its own protein (such as muscle) as a source of fuel.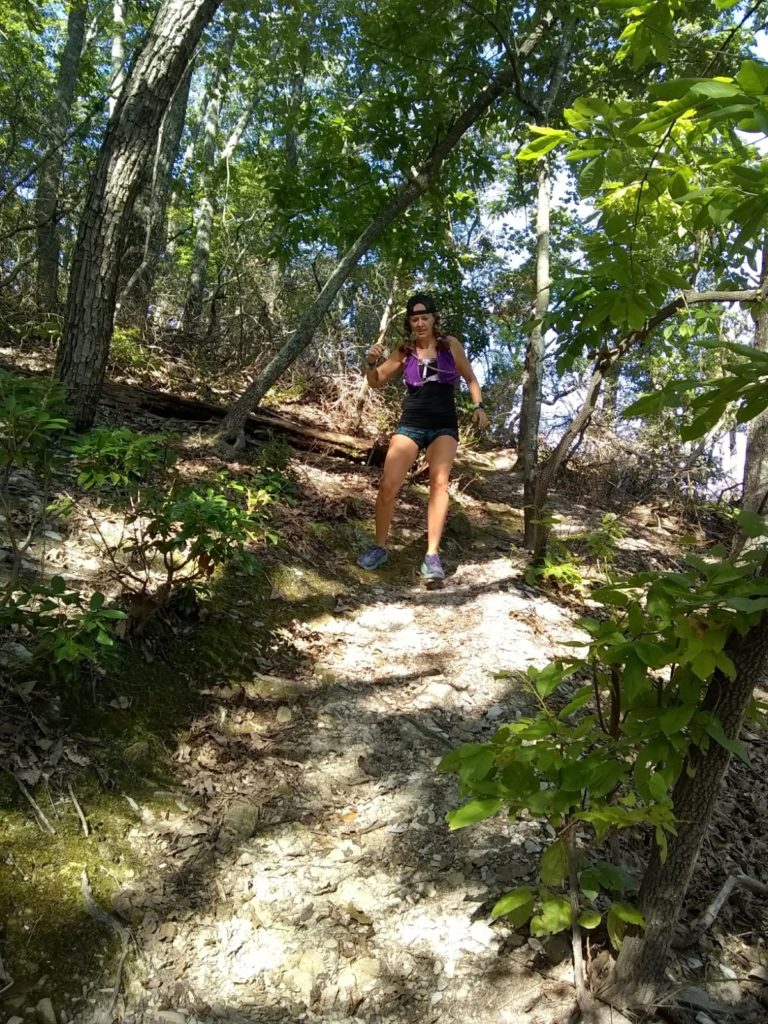 How Much Protein Do Runners Need?
The International Society of Sports Nutrition (ISSN) recommends runners engaged in regular endurance training should strive for dietary protein in the amount of 1.6 – 2.1 grams of protein per kg body weight per day (0.72 – 0.95 g protein per lb body weight per day)
For comparison, the current Recommended Daily Allowance (RDA) for the general population (healthy adults) is 0.8 g/kg/day. Athletes require a greater daily protein intake in order to achieve training adaptations and improve performance.
What does this look like over the course of a day? I'll use myself as an example. I currently weigh 132 lbs, which is conveniently an exact 60kg. According to the above recommendations, I would need to consume somewhere within the range of 96-126 grams of protein over the course of a given day while regularly endurance training.
How Much Protein Do Ultrarunners Need?
According to the International Society of Sports Nutrition Position Stand: nutritional considerations for single-stage ultra-marathon training and racing, ultrarunning is more damaging to muscle tissue than traditional marathon running, even at faster paces and/or higher intensities.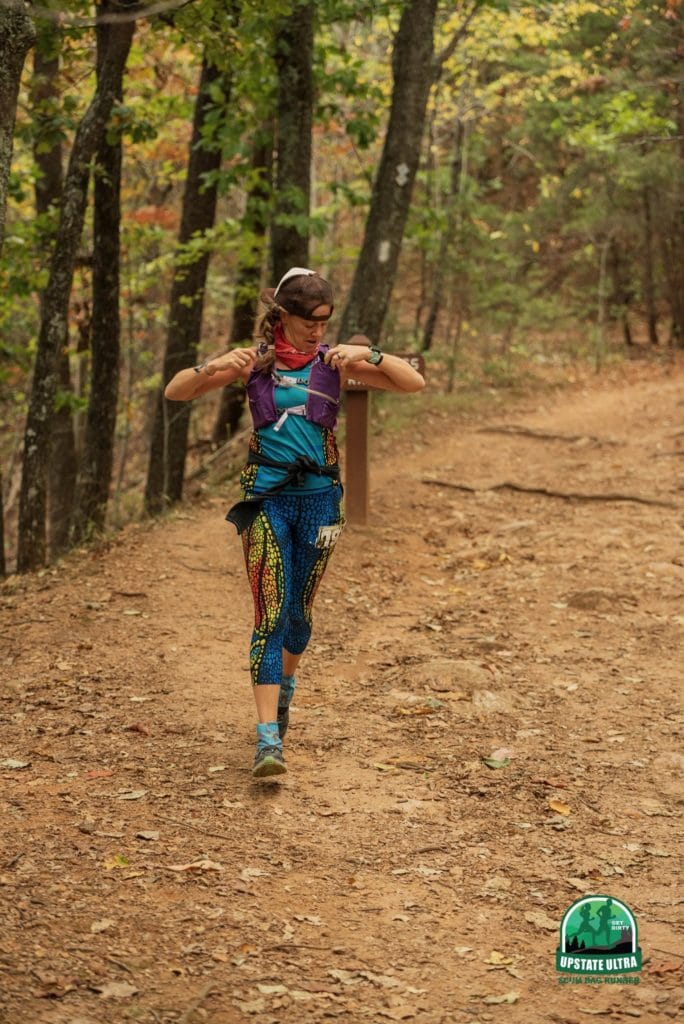 As mentioned above, protein intakes of 1.6–2.1 g·kg/day are sufficient to optimally simulate muscle protein synthesis, which will likely support recovery from training in ultrarunners.
However, intakes of up to 2.5 g·kg/day may be warranted during demanding ultrarunning training periods (when caloric requirements may be substantially greater), or when carbohydrate/caloric intake is insufficient (9)
Other Protein Considerations:
It's important to remember that each runner is going to have variability in their individual protein needs. Factors including training volume, age, body composition, total energy intake, training status of the runner, and more may affect an individuals daily and per-dose protein requirements.
Speaking of age, research shows that higher doses of protein (~40 g/protein consumed at once) are likely needed to maximize muscle protein synthesis responses in older/ elderly individuals (3).
Lastly, during periods where athletes may be focusing on limiting caloric intake for weight loss purposes, protein consumption in greater amounts may be needed in order to help prevent muscle-protein breakdown (3).
Can Runners Consume TOO Much Protein?
More is not always better, and this also appears to be the case when it comes to protein consumption by runners.
Existing research has shown that consuming more than 2.1 g/kg body weight per day on a regular, daily basis has not not been shown to be additionally beneficial for endurance athletes. 
In one study, consuming 1.5 g protein/kg/day compared to 3.0 g/kg/day while keeping carbohydrate intake the same, did not result in improved endurance performance (3).
Point being: unless you are in a period of high stress, peak training, the general recommendations for protein consumptions should be more than sufficient.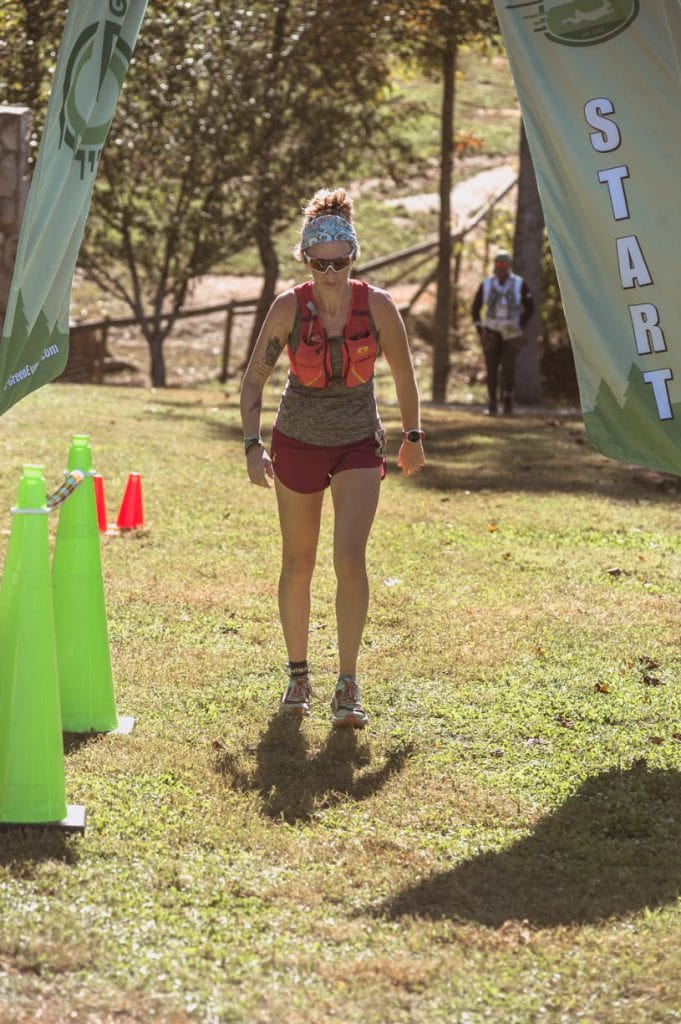 What Are the Best Sources of Protein for Runners?
So, what exactly should runners eat in order to obtain their protein?
Protein sources containing higher levels of the essential amino acids are considered to be higher quality sources of protein (1). Most notably, this includes beef, poultry, and eggs.
But, do not fret plant based runners, there are still plenty of (I personally have not eaten meat, poultry, or fish since 2012) complete protein sources available for those who do not eat meat. Quinoa, tempeh, tofu, chia seeds, hemp seeds, nutritional yeast are just a few examples of plant foods items that contain all 9 essential amino acids.
Further, eating a wide variety of plant based foods together – such as rice and beans, or peanut butter on bread – will ensure that you are consuming all of your essential amino acids.
What About Protein Supplements?
Obtaining protein through a regular diet (a.k.a. "real food") is typically your best bet. But, runners who struggle to meet their protein needs through diet may choose to supplement options like protein shakes or protein bars.
In this case, the ISSN suggests whey protein due to its high bioavailability and complete amino acid profiles.
That said, if you are a vegan athlete, or simply struggle with a whey protein powder, there are plant based protein powders available with high protein digestibility correct amino acid score (PDCAA's).
Soy based proteins, such as NOW Sports Soy Protein Isolate, provide a complete essential amino acids profile.
If you are not a fan of soy, there are a number of other plant based complete protein powders. For example: Zhou – a brown rice protein and pea protein powder with a PDCAA of 1 (the highest digestibility and absorption score) and a complete amino acid profile.
Both of these provide 20+ grams of protein per serving, making them decent options for runners looking for plant protein supplement options.
When Should Runners Consume Protein?
Research shows that the optimal timing of protein consumption for runners and other athletes is evenly spaced throughout the day in approximately 3 hour increments during "awake" hours.
This intermediate protein feeding strategy has been shown to be more effective at stimulating muscle protein synthesis than pulse-feeding (smaller, more frequent protein consumption, such as 10 g every 1.5 hours), or bolus-feeding (large, less frequent protein consumption, such as 40 g every 6 h).
What About the Anabolic Window?
Chances are you've heard of the "anabolic window" – the idea that consuming protein immediately after a workout is necessary to maximize muscle protein synthesis and muscular gains.
In reality, there isn't definitive evidence that the anabolic window exists, and what ultimately matters is that you are consuming adequate amounts of protein AND overall calories in general, in order to meet your energy and recovery demands.
Nevertheless, we do know that refueling after a workout is incredibly important for replenishing glycogen stores in runners. Eating protein combined with carbohydrates after a workout can increase muscle glycogen synthesis by 40–100%  in runners who are consuming a suboptimal intake of carbohydrates (<1.2 g/kg/day), and can heighten muscle glycogen recovery (3).
So, while you likely do not need to be concerned with a "missed opportunity" if you can't immediately consume protein after a run, it's also not a bad idea to include protein in your post workout snack if you can.
Protein Before Bed
Research has demonstrated that protein ingested right before sleep appears to be an effective strategy in order to increase muscle protein synthesis overnight, and has a beneficial effect on the increase in muscle mass and strength (6).
The studies have shown that protein ingested before sleep is effectively digested and absorbed during overnight sleep, does not appear to reduce appetite during breakfast the following day, and does not change resting energy expenditure.
During periods of high training volume, or for runners who are concerned about maintaining muscle mass, a pre-sleep protein strategy may be helpful.
Should Runners Consume Protein While Running?
Protein plays a secondary role in energy metabolism, with carbohydrates and fat being the main source of fuel for our bodies while running. Further, protein is slower to digest, and may cause gastrointestinal distress while running. So in general, runners tend to shy away from consuming protein while running.
(It's why you see more bananas than beef at a marathon aid station).
But, that doesn't mean you shouldn't consume protein while running.
According to the ISSN, ingesting a combination of carbohydrates and protein (around 0.25 g/kg protein per hour) or essential amino acids during endurance exercise may help to maintain a favorable anabolic hormone profile, minimize increases in muscle damage, promote increases in muscle cross-sectional area, and increase time to exhaustion during prolonged running.
Protein During an Ultramarathon:
So what about during the extra long durations of an ultramarathon, which can last anywhere from 5 hours to multiple DAYS of running? Should you consume more protein during an ultra?
There is field research demonstrating that finishers of a 100mile ultra had a significantly greater protein intake relative to non-finishers (131.2 ± 79.0 versus 43.0 ± 56.7 g) and, when expressed as a relative ratio per hour, race finishers consumed twice the quantity (0.08 versus 0.04 g·kg− 1·h− 1) (7)
However, there are conflicting results in controlled studies.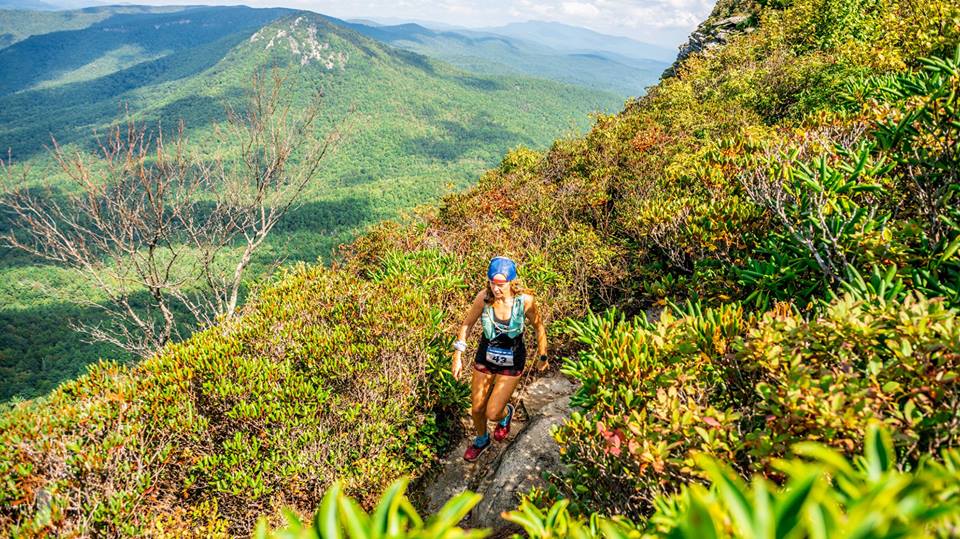 Some show that protein co-ingested with carbohydrates during 6 hours of running and cycling improved net protein balance to a greater extent than the ingestion of carbohydrates alone. (5)
Another study showed that ultra-marathon runners supplemented with 52.5 g of amino acids prior to, and during, a 62-mile (100 km) race, showed no significant differences in markers of muscle damage or overall performance compared to those given a placebo. (4)
Despite conflicting evidence, ISSN suggests the following ultramarathon race day nutrition strategies:
The food consumed by ultrarunners should include a balance of macronutrients, and should attempt to mitigate the consequences of prolonged protein abstinence.
Where possible, ultrarunners should strive to meet the typical dietary guidelines by consuming ~ 20–30 g of protein every 3  hours
BCAA supplements may be taken as an alternative, particularly when the availability of protein-rich foods is limited
Related Post: Fueling for an Ultramarathon – A Complete Guide to Race Day Nutrition
Protein Recommendations for Runners: Final Thoughts
Hopefully this post helped runners realize the importance of making sure they are consuming adequate amounts of protein in their daily diet, to help not only with recovery from training and racing, but in making physical adaptations to aid in running performance.
If you have questions about your specific protein needs as a runner, I highly suggest reaching out to a professional who can help make individualized recommendations. Our go-to is Wilfredo Benitez, MScN, M.Ed. at On Pace Wellness.
More general questions? Feel free to ask in the comments section below!
Resources: