Last Updated on November 26, 2022 by Heather Hart, ACSM EP, CSCS
It's that time of year again: you're looking through endless posts and lists of the best gifts for runners this holiday season, and you're still coming up empty handed. It seems the runner in your life already has everything they need, and you're feeling stumped.
Why not consider a more practical, non material gift?
Personally I've become a huge fan of the "experiences over things" approach over the last few years.
We can absolutely still participate in gift giving, and do our part to keep our capitalist society spinning, without contributing to further environmental destruction by filling our world (and let's face it, our already crowded closets) with things we don't actually NEED.
Things that sit in closets or end up broken within a week, ultimately ending up in landfills (or stay in your house causing you stress because you feel guilty throwing it away).
And in the case of the runners in your life…things they probably already have. Because: runners love buying new running gear.
So, without further ado,I present you a practical-holiday-non-stuff-un-gift guide for runners who seemingly already have all of the running gear they need. Catchy, isn't it?
1. Race Registrations
It's no secret that most runners love to participate in races. But what we try to keep a secret (usually from our non running spouses*) is how we often spend a small fortune to participate in these races.
So why not gift your runner something you KNOW they will love? Buy them a race registration!
In my world, a gift certificate to Ultrasignup.com** would put a bigger smile on my face than one of those blue boxes from Tiffany & Co. The gift of a race entry fee can be as small as a $20 entry to a local 5K, or a paid registration to an incredible multi day stage race adventure.
*not me. My spouse is a race enabler.
** UltraSignup still does not offer gift certificates.
2. House Cleaning or Home Care Services
As the saying goes, "You can have a clean house, or you can have a 100 mile ultramarathon finish, but you can't have both".
Just kidding, I don't think anyone actually says that.
But the reality is, training for a race can be incredibly time consuming. And when a runner gets into peak training, sometimes they fall behind on home-related-chores.
One time my sister-in-law gifted us with her time and cleaned/detailed our car. That poor Subaru the drags us from race to race had almost built up more dirt on the floor mats that could be found on the trail itself, but I simply hadn't hadn't found the free time to deep clean it. Needless to say, her gift was MUCH appreciated.
Consider a gift certificate for a one time house cleaning or lawn care service. Or, offer to take on that chore your runner hasn't been able to tackle quite yet, like painting the shed, or chopping firewood.
3. Park Passes
Some people are fortunate enough to live right on amazing runnable paths like the amazing Appalachian trail that runs the length of the East Coast, or the paved Mt. Vernon trail in Washington D.C.
Others live in more urban areas, with the only available trails or safe paths in the middle of State parks. While we're all for paying the day use or parking fee to help maintain these amazing parks, the $5 or more per day certainly adds up over time.
Look into gifting the runner in your life an annual pass to their favorite park or trail.
Pro tip: most state parks offer an option that allows the pass holder access to all parks within the state (like the Park Passport from South Carolina State Parks) so they aren't limited to one location. This gift truly does keep on giving all year! And you'll be supporting the preservation of some beautiful lands while you are at it.
4. Premium Services or Subscriptions
Runners are technology nerds….and data nerds, and gear nerds. Many of use use services to track our progress, distract us from long, indoor workouts, or brag about achieving queen or king of the mountain.
Most of these services come with a paid version that feature even more data enhanced, nerdy options(I say this with endearment, I'm the nerdiest of all).
Some examples of these subscriptions include:
A yearly subscription to a training platform, such as Training Peaks, Final Surge, or Strava Premium
A trail mapping and tracking app, like AllTrails Pro, or Gaia GPS Premium
Training apps like Zwift, SYSTM, or Peloton (note: often your runner has to have the compatible training gear for these services, so check to see what they use first!)
Streaming music or video services, like Spotify, Youtube Premium, Hulu, Netflix, etc. (these come in handy for indoor training and long miles on the treadmill!)
Splurge for your favorite runner: upgrade their favorite service so they can earn more virtual trophies or whatever it is that makes them happy.
5. Babysitting (or pet sitting)
Those of us with human and/or fur kids can tell you that one of the biggest hindrances to training and racing is making sure our kids are tended to.
I don't use the word "hindrance" negatively, we love the heck out of our babies (two and four legged alike) and would sacrifice everything for them. But sometimes a 20 mile long run or an out-of-town race simply won't happen, because there is no one to babysit or walk the dog.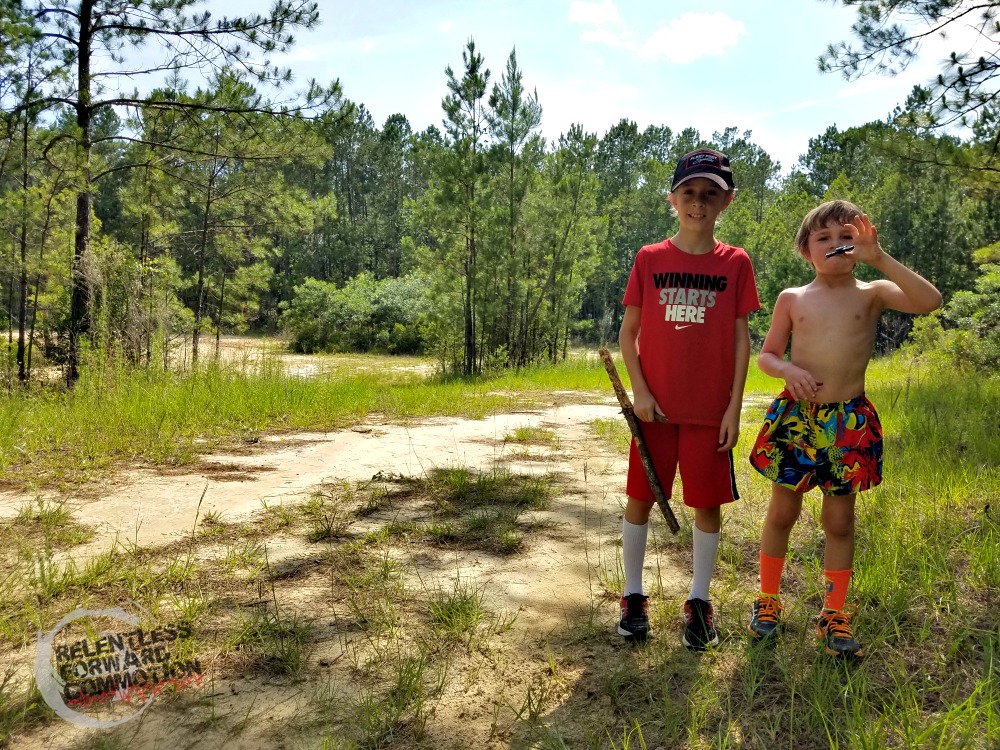 Remember when you were a kid, and you'd make a homemade coupon book for your mom on mothers day? With things like "this coupon is good for breakfast in bed" and you'd make her some burnt toast and runny eggs, and maybe a cup of coffee full of grounds because you were only 8 and didn't really know what you are doing yet?
Now picture one of those, but with crayon-colored "I'll show up to your house early on a Saturday morning and make sure your toddlers are fed and happy so you can get in your training run" coupon in it would make any parents day.
Or, a gift certificate to a reputable pet sitting service so a friend can head out of town for an overnight running adventure and know their pups will be walked, fed, and loved.
6. Massage (or some form of self care)
Running is a labor of love…and sometimes masochism. Even with the best training, most runners find themselves sore or wielding tight muscles from time to time.
A gift certificate for a massage, either for relaxation or sport specific recovery (or both!) will rarely ever be turned down by any athlete, from newbies to elites.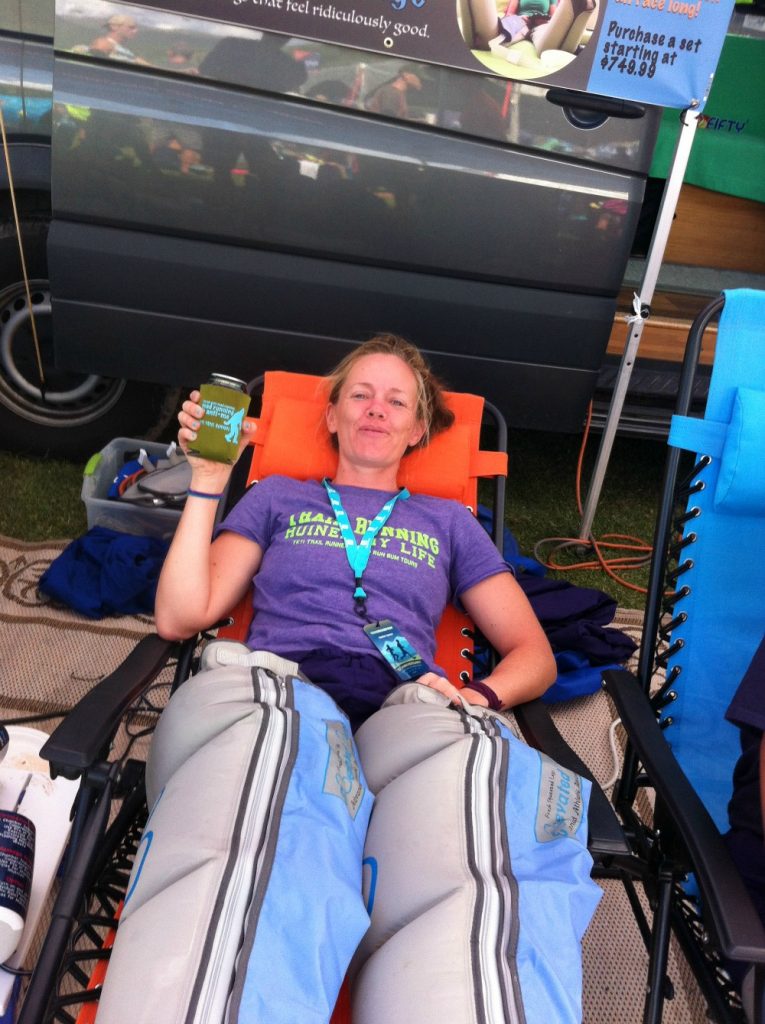 This also applies to other forms of self torture…I mean recovery.
If your runner is a regular at: chiropractic care, dry needling, cupping, cryotherapy, etc. and they are paying out of pocket for these services (i.e. not covered by insurance) a gift certificate would be more than welcomed.
7. Food & Restaurant Gift Cards
Do you know what runners like to do almost as much as they like to run? EAT!
Whenever Geoff and I are given a gift certificate for a restaurant, we save it to use after a really long training run or after a race, when we want to both celebrate our accomplishment AND want to avoid cooking, because we're so tired.
Find out your runner's favorite restaurant (or pub) and give them the gift of grub.
8. Coaching services
Running coaches are not reserved for elite athletes only. All runners, from first timers straight off the couch, to those looking to qualify for the Boston Marathon or earn their golden ticket to Western States can benefit from the services of a running coach.
From safe, personalized training plans to simply motivation and accountability, in person or virtual/long distance training, coaches can help. (Self promotional moment: check out our training services!)
9. Form/gait analysis, VO2 max testing, etc.
You know how everyone has something in their life they'd love to do, but can't really justify the cost? These are all perfect examples in the running world.
Form/gait analysis: many running stores offer "free gait analysis", but all they are doing is watching you walk or run for a short time to see what kind of shoe they can sell you. True gait/form analysis will pinpoint biomechanical weaknesses in form, and experts will teach runners how to address these issues.
VO2 max testing is perfect for an intermediate runner looking to step up their training game with things like heart rate and lactate threshold training.
These are just two examples of services offered to athletes from professionals. Chat with your runner, see if there is a test or services they've always wanted to try, but haven't "splurged" on yet.
10. Offer to crew for a race.
I can say with 100% certainty that I would have not made it through many of my ultramarathons without the support of an amazing crew.
And what did these people get in return?
My cranky, hungry self at 3:00 in the morning while they froze their butts off.
Being a support system for a runner, whether it be their first 5k or tenth 100 miler, is a wildly selfless act and an incredible gift (and incredibly helpful for the runner).
Whether it's simply driving your runner to and from their race, helping bandage blisters, or pacing some overnight miles, your runner will definitely appreciate your time and generosity.
This holiday season, I'm certainly not suggesting you become a Scrooge. Give gifts, share the joy! But consider making some of those "gifts" the gift of an experience, or a practical, non material item. Your runner (and the Earth) will thank you!
Heather Hart is an ACSM certified Exercise Physiologist, NSCA Certified Strength and Conditioning Specialist (CSCS), UESCA certified Ultrarunning Coach, RRCA certified Running Coach, co-founder of Hart Strength and Endurance Coaching, and creator of this site, Relentless Forward Commotion.   She is a mom of two teen boys, and has been running and racing distances of 5K to 100+ miles for over a decade.  Heather has been writing and encouraging others to find a love for fitness and movement since 2009.