Last Updated on October 1, 2019 by Heather Hart, ACSM EP
Recently, a phone call conversation with a client revealed that one of her more pressing concerns about her upcoming 100 mile ultra wasn't necessarily finishing the ultra, but the potential onset of the post race blues.  While I've never had a client say this was a concern before the race even happened, I can't say that I blame her.  Post race depression is very real, and actually very common.
Imagine this: you've been day dreaming of completing a goal race for months, maybe even years. You finally get the opportunity (or the courage) to sign up, and the excitement only grows. From there, you dive head first into a training plan. For MONTHS, you eat, sleep, and breathe training, sacrificing all of your free time to make sure you are ready for the race. Race day arrives, and it is as incredible as you hoped it would be. You are on cloud nine, celebrating your accomplishment, until suddenly, maybe the next day or the next week…you realize it's all over.
While it would be a ridiculous stretch to say you no longer have purpose in life, I won't lie, it sometimes feels that way. Some of you might read this and think I've really gone off the deep end, but my fellow runners will understand how very "real" this all feels. You have spent so much time and energy focused on one particular event, and when that event is over, there is often a very noticeable and very real void in your life. And with that void comes a lot of emotions.
You might start to feel disinterested in running, and struggle to get out the door for a workout.
Or you may lose motivation to exercise at all.
You might start to feel a little sluggish, tired, lethargic.
You may feel a little down, even mildly depressed or anxious (especially if you use running to combat these feelings in the first place.)
You've got the post race blues.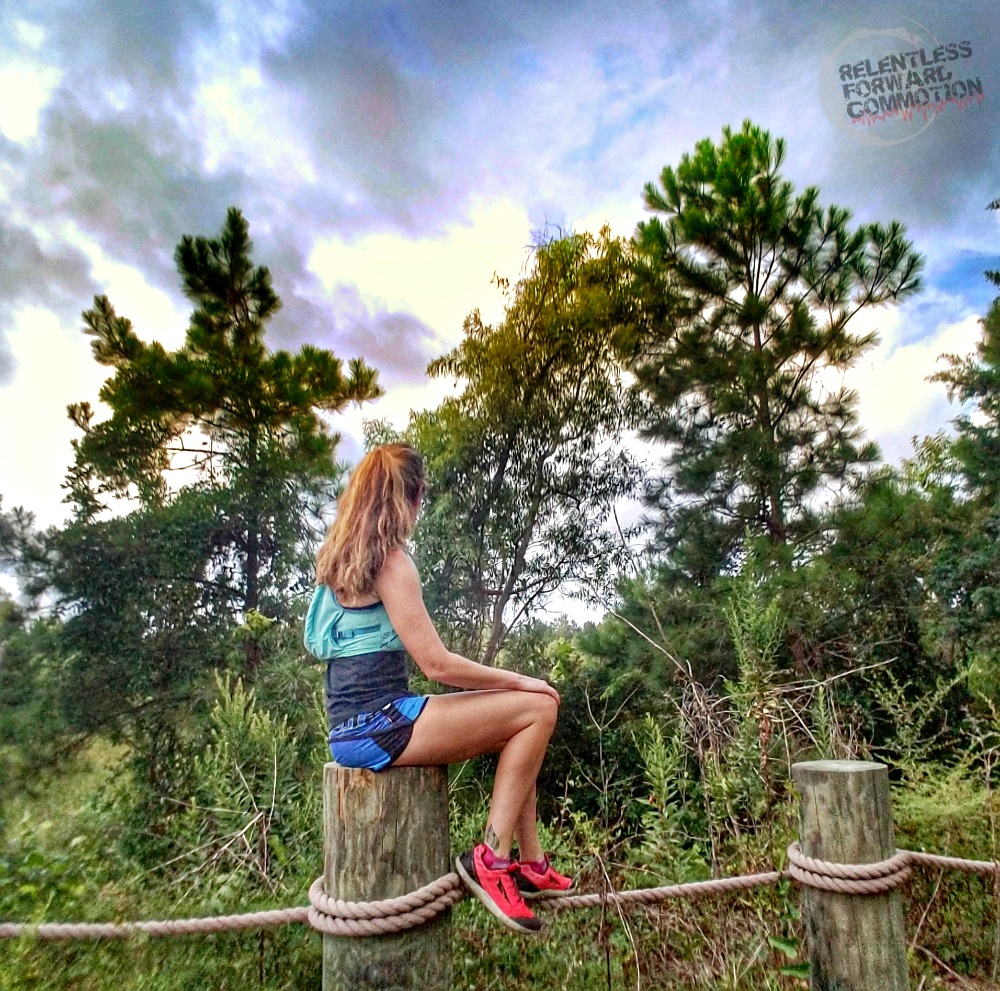 The good news is, this feeling doesn't have to last forever. You can easily get yourself out of the post race blues slump by following these tried and true methods.
5 Ways to Combat The Post Race Blues
1. Sign up for another race.
Let's cut right to the chase here: the best way to beat the post race blues is to sign up for another race. Admit it: you've already been thinking about it. It's OK, I've never met a single "one and done" runner…racing can be highly addictive. And not much on this green earth beats the high of hitting that "register" button on a race's website. So give yourself another goal, and prepare to occupy all of your free time once again with an elaborate, detailed training calendar. (Do yourself a favor though, and take a little time off to recover before diving back into heavy training. It's not only important for your body, but helps prevent training burnout.)
But maybe you aren't ready to dive back into training for another race. That is completely understandable, and probably a much healthier and rational approach than those of us who have a trigger finger locked on the "register" button on the Ultrasignup.com website. So here are a few other tips to try…
2. Take time to do all of the things you missed while training.
Things I miss while training for a big race include (but are not limited to):
Sleeping in past 5 am on a Saturday morning.
Spending more time with my family.

Being able to stay up late to go out with friends on a Saturday night.

Running with friends who may not have the same pace or distance goals.

Not being a slave to a training plan, and running whatever or whenever I want.
Focusing on heavier lifts at the gym.
Not having to do a million loads of laundry a week.
Your results may vary. But the point is, allow yourself the time to enjoy all of the "real life" things that you missed out on while you were dedicated to your training plan.
3. Change your focus.
If you're having a hard time lacing up your running shoes and getting out the door, consider not lacing them up at all. (Running blasphemy, I know!) Instead, find another focus to pique your interest. Perhaps its riding a bike. Maybe you've always wanted to give rock climbing a try. How about that gym membership that seldom gets used? Find something new and exciting to focus on, particularly one that gets your body moving and lights a fire in your soul.
4. Find another way to love running
One thing I've learned over the last decade is that running comes in all shapes, sizes, flavors, and colors. A Boston Marathon qualifying time is not the end-all-be-all of running. Nor is a 100 mile belt buckle. Hell, racing in general is optional. There are so many different types of running and racing, the possibilities are endless.
So if the idea of training for another race turns you off of running completely at the moment, try to rediscover why you fell in love with running in the first place.
Join a new running group, or maybe revisit one you haven't run with in a long time. Hit up a new trail, or log miles in a new neighborhood. Go on a running "sightseeing" tour through a local park. Leave your GPS at home, and run based on feel – not pace or miles run.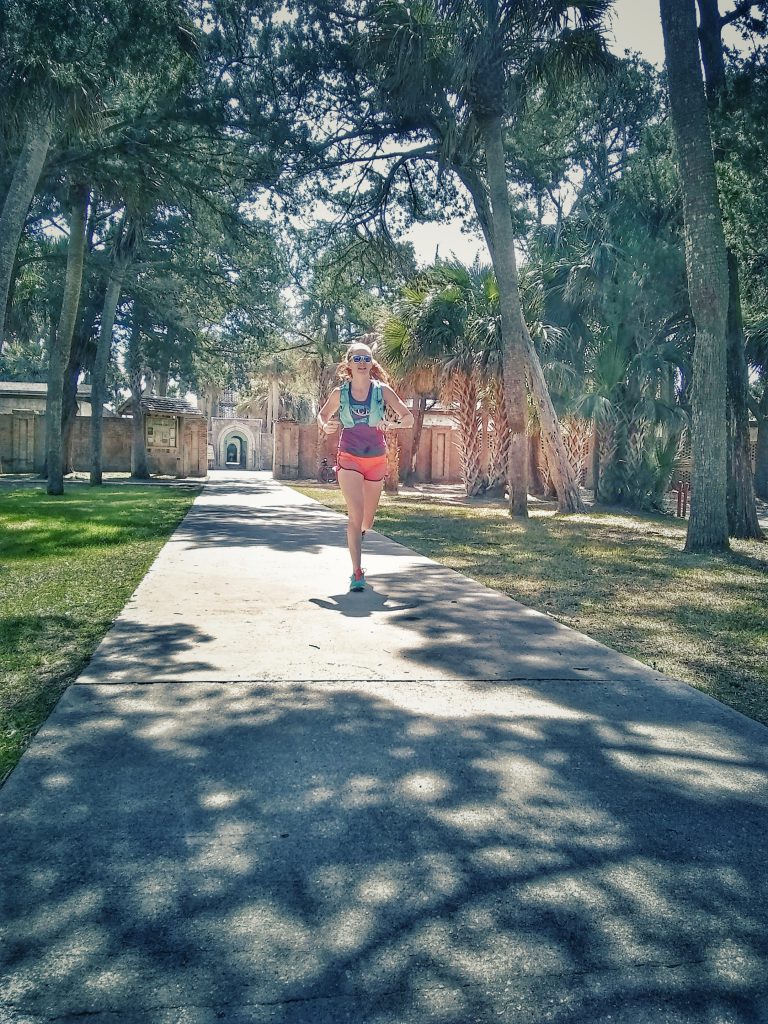 5. Surround yourself with the endurance community.
Spend your time with people who not only understand your love for running, but probably understand what it feels like to suffer from the post race blues. Let these people lift you up with their own experiences…or sympathize over the emotions you are currently experiencing.
Further, these are the people that will GLADLY listen to you ramble on and on about your most recent race accomplishments, and will never get bored talking about things like race day nutrition, race course port-a-potty horror stories, negative splits, unexpected toenail loss, and other seemingly mundane to the rest of the non-running world topics. Sometimes, being able to surround yourself with like-minded people will encourage the high of your recent race to linger, helping combat the post race blues.
The post race blues can certainly be a bummer, but the good news is: it's curable.   Knowing that the reason you are feeling so down and out is very common among runners is the first step to getting through it.
When in doubt, grab your shoes and just go for a run. You won't regret it!